The watch industry is one that markets itself on tradition and heritage which, unsurprisingly, makes it very resistant to change. These conservative business practices almost killed the Swiss watch industry in the 1970s when Japanese watches began to dominate the global market, but things might be starting to slowly shift. In a landmark deal, the online watch marketplace Chrono24 has received a $1 billion (AU$1.3 billion) valuation after securing $116 million (AU$160 million) of funding – some of which has come from LVMH-backed, Aglaé Ventures.
The Series C fundraising round was led by private equity giant General Atlantic with Aglaé Ventures, which is backed by the controlling shareholder of LVMH, Groupe Arnault. This builds on Chrono24's €37 million Series A funding round from Insight Partners in 2015 and the Series B round of €43 million from Sprints Capital in 2019.
The $1.3 billion company valuation of Chrono24 makes it the first billion-dollar technology disruptor in the watch industry. This is thanks to the incredible growth of the preowned watch market, which barely existed at scale a decade ago.
---
---
RELATED: $72 Million Patek Philippe Grandmaster Chime For Sale On Chrono24
According to reports, Chrono24 receives more than 500,000 unique visitors every day, hosts more than 30,000 private sellers, 3,000 dealers, and has around half a million watches listed for sale at any given moment. Impressive numbers, especially in an environment where the second-hand watch market is expected to hit nearly $40 billion by 2025.
"Once again, Chrono24 has been able to win premier growth-experienced partners like General Atlantic and Aglaé Ventures," said Chrono24 Co-CEO, Tim Stracke.
"As originators of the digital marketplace concept within the luxury watch world, we've built a platform that not only supports and encourages evolving consumer behaviour, but also provides invaluable proof of concept to an industry that has traditionally shied away from disruption."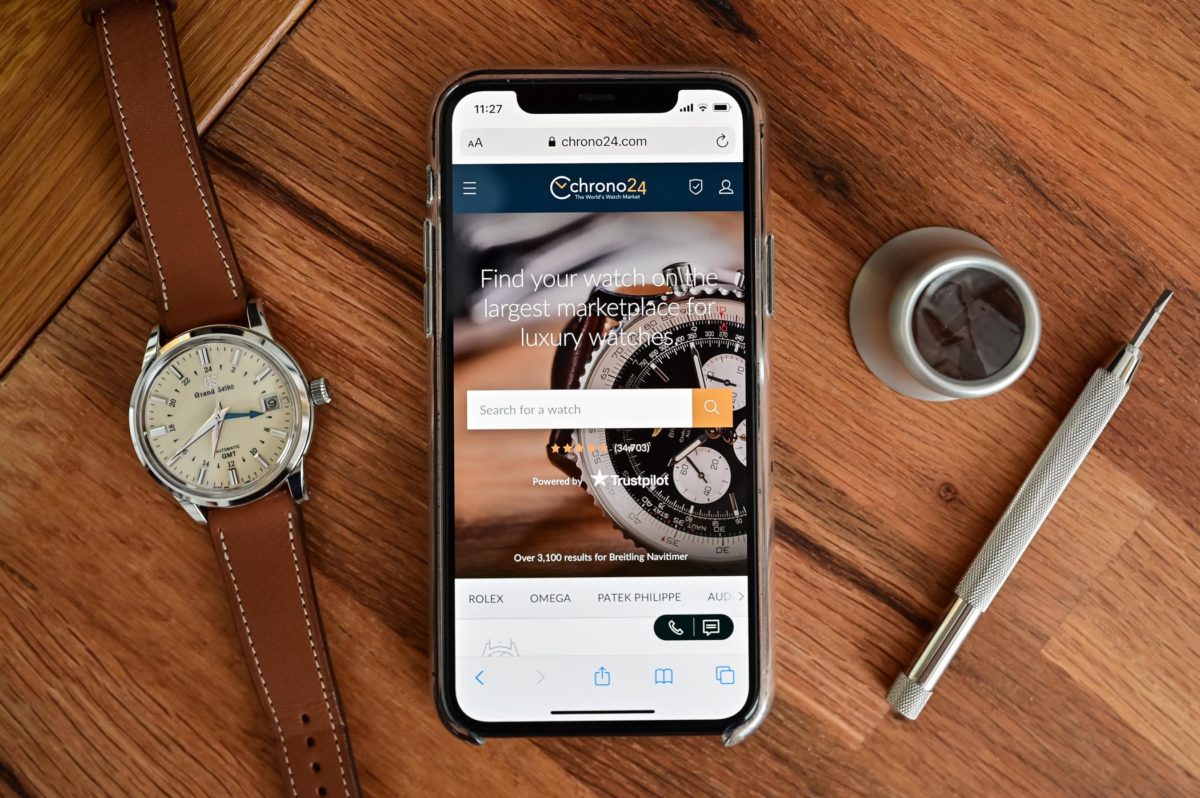 "We are very pleased that General Atlantic and Aglaé Ventures recognise the vast market potential lying in the digital evolution of luxury retail and our company's role in this industry."
While this is a significant moment in the history of Chrono24, it also marks an important moment for the watch industry at large. The involvement of Aglaé Ventures effectively sees LVMH buying a part of one of the world's largest grey market businesses, where brand new watches are sold outside of authorised channels.
Is this simply the tactic of backing all horses when you're unsure of the winner? Perhaps… but the latest valuation and round of funding will see Chrono24 enter into the LVMH orbit, and further their position as the dominant marketplace player.
---
---