It's a wild new world of travel that we live in. Cash airfares – and we're not even talking premium fares here – are soaring beyond belief. If there was ever a time to dip into your points balance to nab a seat at the pointy end of the plane, now would be it.
Redeeming frequent flyer miles for business and first-class seats to Europe from Australia is a process, and to many, it's a daunting one. It's a hurdle not made any easier by those who pool all their hard-earned frequent flyer miles into a single program, often banging their heads against a wall wondering why they can't find what they're looking for.
So before you put it in the too-hard basket, know that it is indeed possible, and it's even more accessible than you think with American Express Membership Rewards1.
What if we told you that a Qantas First Class seat from Sydney to London (usually clocking in at an eye-watering ~$15,000) was bookable with 125,000 Cathay Pacific Asia Miles and taxes? We did exactly that on our recent trip to Scotland for the American Express Platinum Card challenge. 
With that carrot dangle in mind, let us show you why American Express Membership Rewards points are the absolute sweet spot for redeeming premium seats, and how you can do so yourself on your next jaunt to Europe.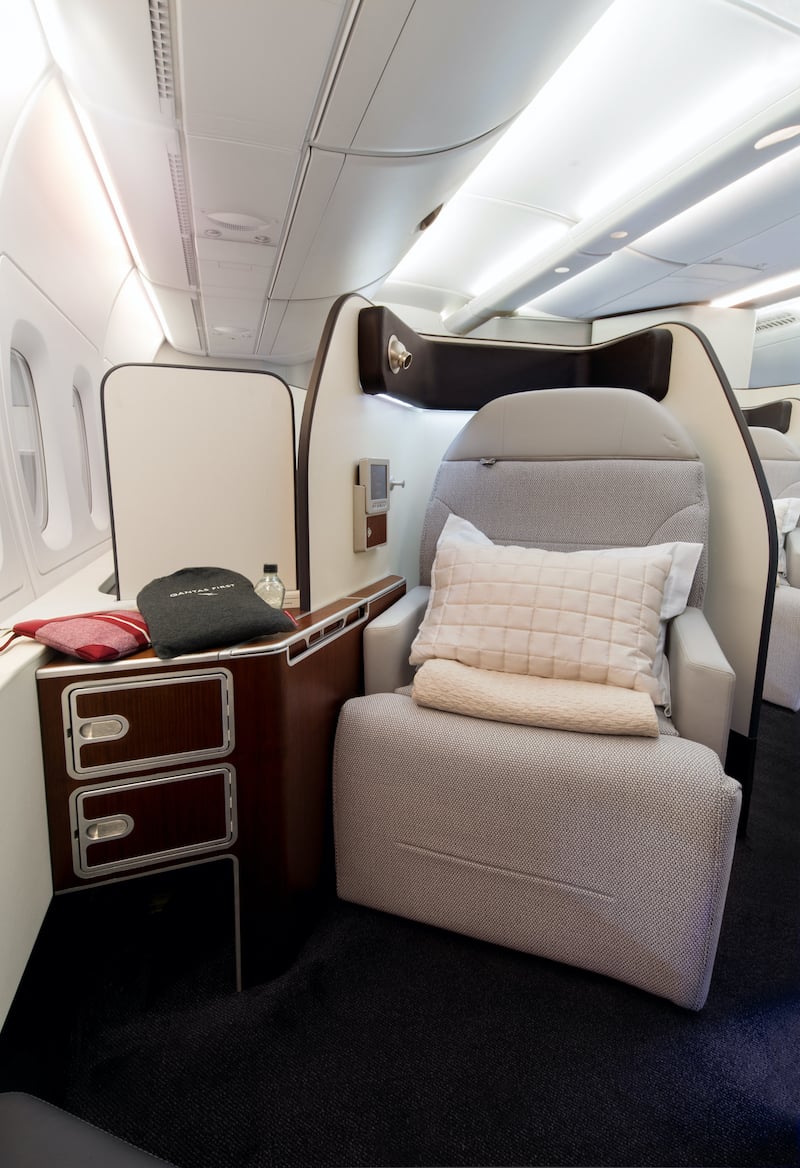 How to redeem American Express Membership Rewards points for business and first-class fares to Europe
1. Accumulate enough points to begin with
American Express' Membership Rewards program is unlike any other loyalty program. The points are not siloed into a particular airline or frequent flyer alliance and operate on their own scale system when it comes to monetary value per individual point. More on that later, because there's no sense in moving forward unless you have a healthy stack of them to begin with.
The best way to accumulate bulk Membership Rewards points is to apply as a new American Express Card Member for the product that's right for you – be it the Explorer Card or Platinum Card, for example. If timed strategically, generous sign-up bonuses of points well into the six figures can provide you with the springboard needed to tally up enough for that prized business or first-class ticket.
If you already have an American Express Card, we'd encourage you to use it for everything you'd normally find yourself spending money on, such as filling up your car with petrol, provided you pay off your balance in full every month. You can also be savvy with American Express' Bonus Partners and Bonus Points offers, add additional cardholders2 to the same account, or refer a friend to earn bonus points for successful referrals3. If you're a business owner, there are various cards that may help you accumulate points fast through professional expenses.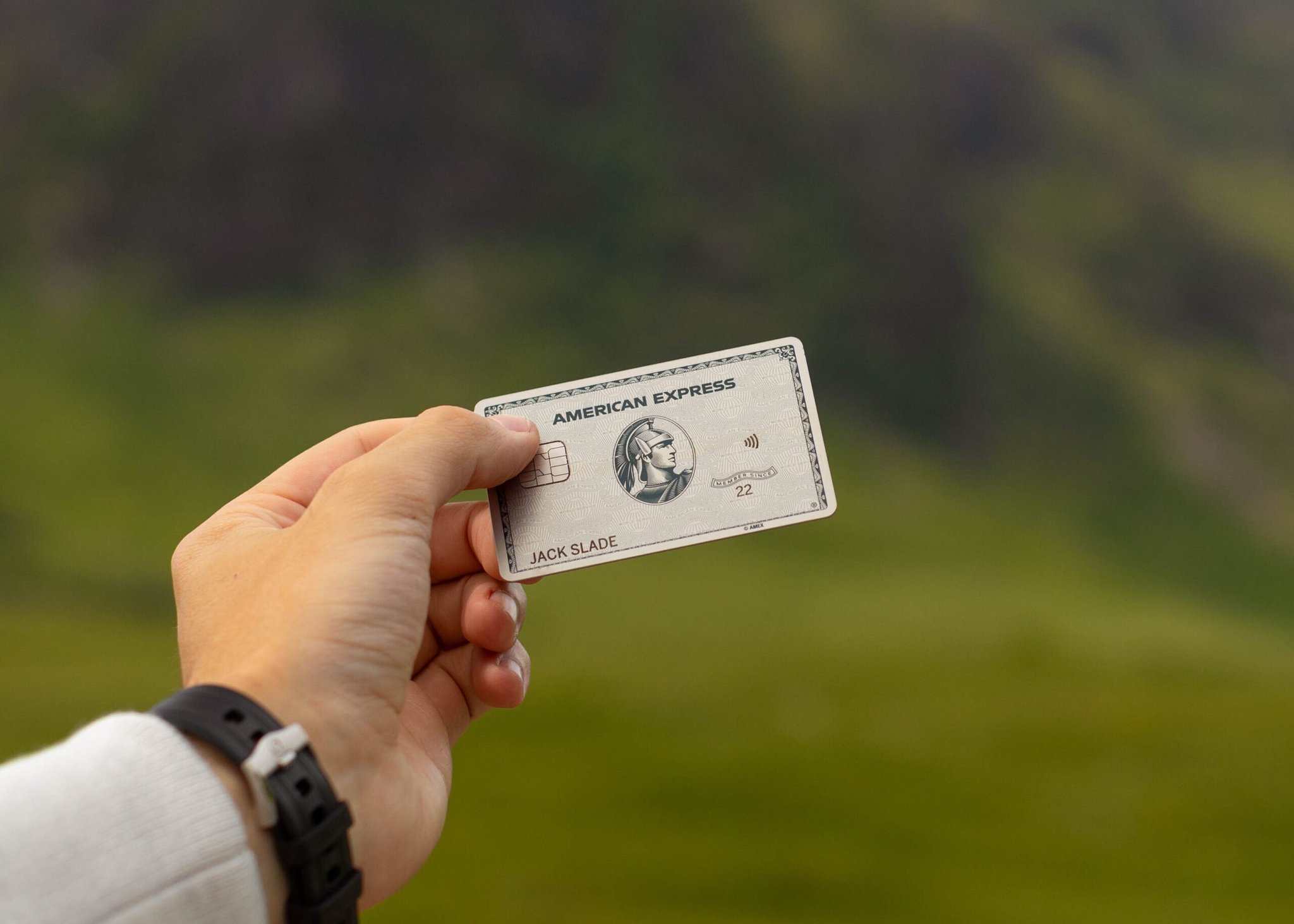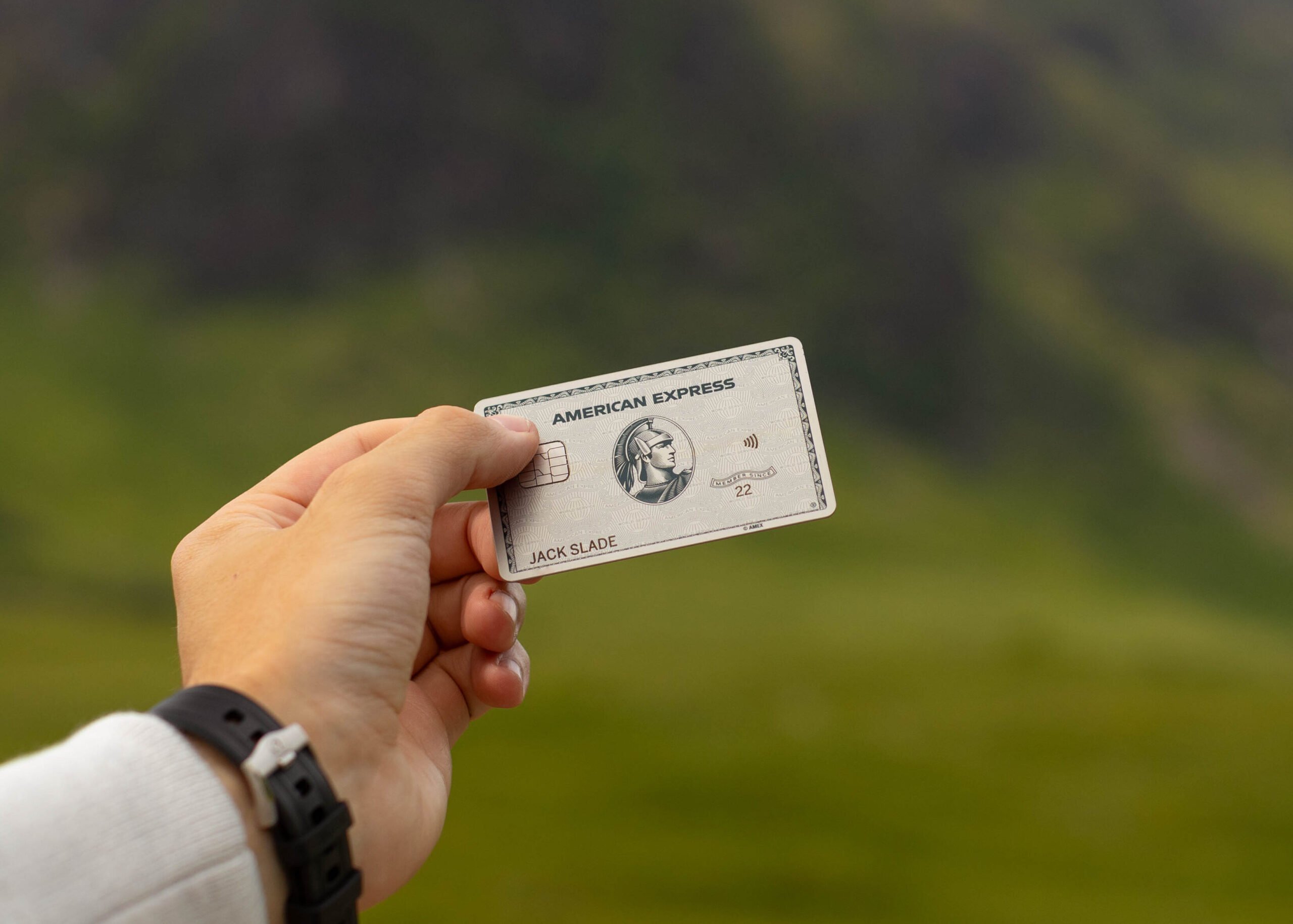 2. Familiarise yourself with American Express' partner airlines
We alluded to it earlier, but the flexibility of Membership Rewards points is the key point of difference you need to be aware of. There are a number of different partner airlines with American Express across various frequent flyer programs4.
Air New Zealand
Cathay Pacific Asia Miles
Qantas Airways (Platinum Card Members only)
Emirates Skywards
Etihad Guest
Hawaiian Airlines
Malaysia Airlines
Qatar Airways Privilege Club
Singapore KrisFlyer
Thai Royal Orchid Plus
Virgin Australia Velocity
Virgin Atlantic Flying Club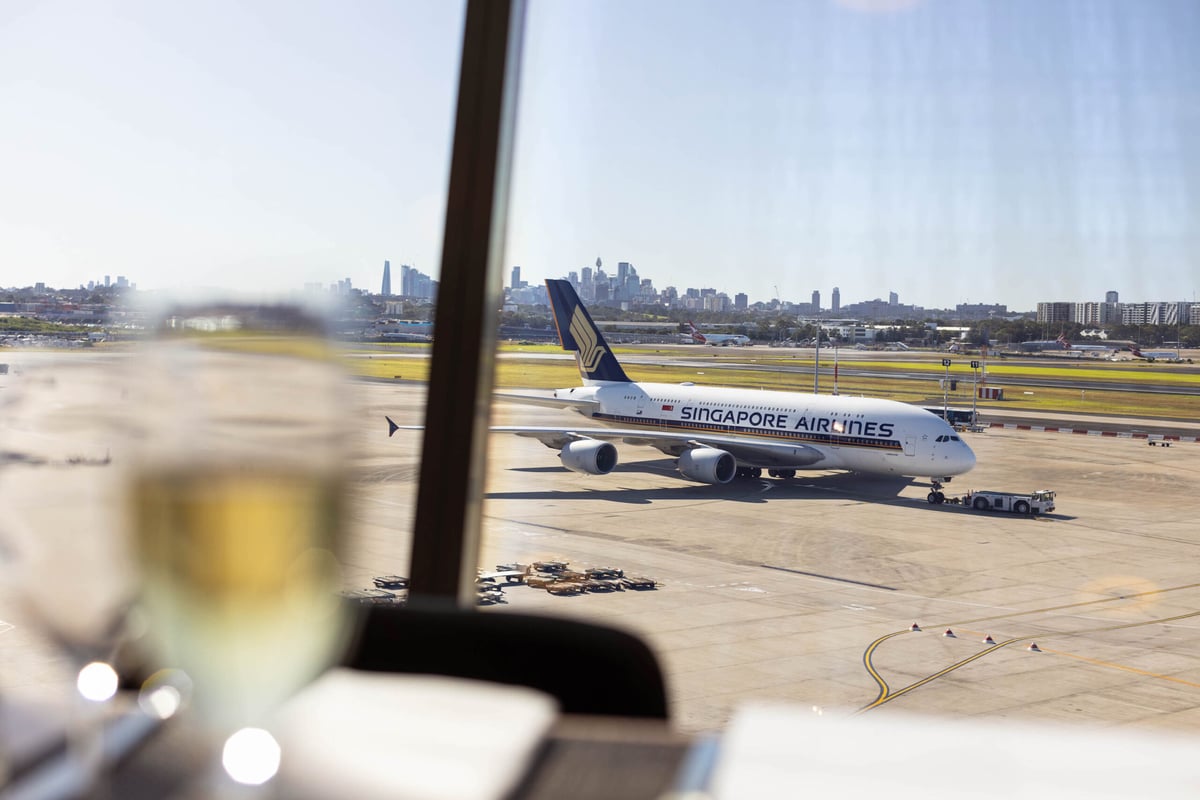 Narrow down your preferred airline first by routes available to Europe from Australia, followed by the best redemption rates against Membership Rewards points. Then, it'd be wise to consider other things like your personal membership to various alliance programs, availability, and comparisons in additional costs, such as taxes.
For trips to Europe from Australia, we'd recommend considering the likes of Cathay's Asia Miles program or Thai Royal Orchid Plus for some of the better redemption rates, excellent products, and marginally higher likelihood of availability.
3. Put in the time and look for award seat availability
This is where the devil is in the details and the logistics can start to stack up. But fear not, there's just as much luck involved as there is planning.
To book a rewards seat using Asia Miles, for example, you need a Cathay Pacific Asia Miles frequent flyer account to transfer your American Express Membership Rewards points into. The same can be said for Qantas, Singapore Airlines, and so on. It is directly with these frequent flyer accounts that you'll be able to start scouring your desired dates and routes for available award seats.
It's worth explicitly noting here that 'classic award seats' are different to just any seat bookable with points. Classic award seats are a fixed amount of points per cabin class and distance covered, regardless of the cash price of the seat. Many people fall into the trap of thinking a first-class award seat to London costs millions in points. These seats are just the actual fare price converted into a total point figure. Classic award seats are a finite number of seats in each cabin class on each flight, bookable at a fixed rate. E.g., a classic award seat in first-class one-way to London booked with Qantas is currently 216,000 Qantas Points + taxes.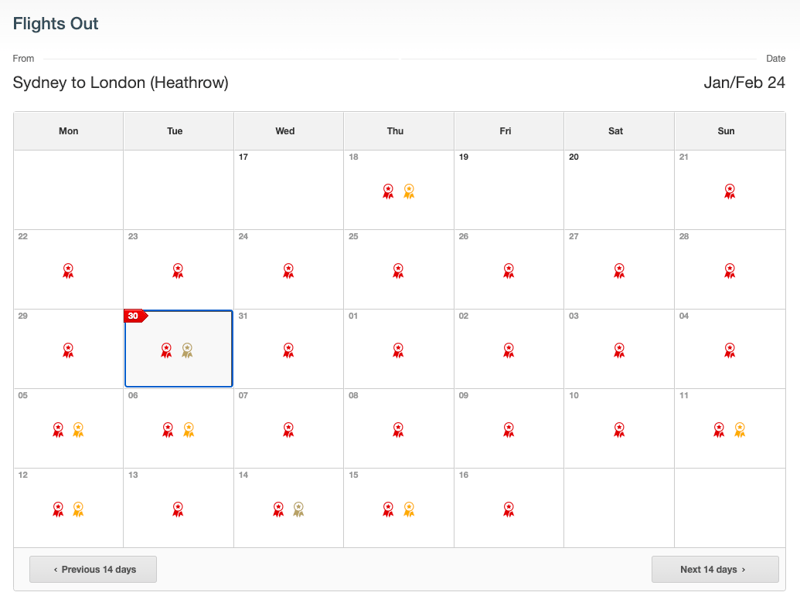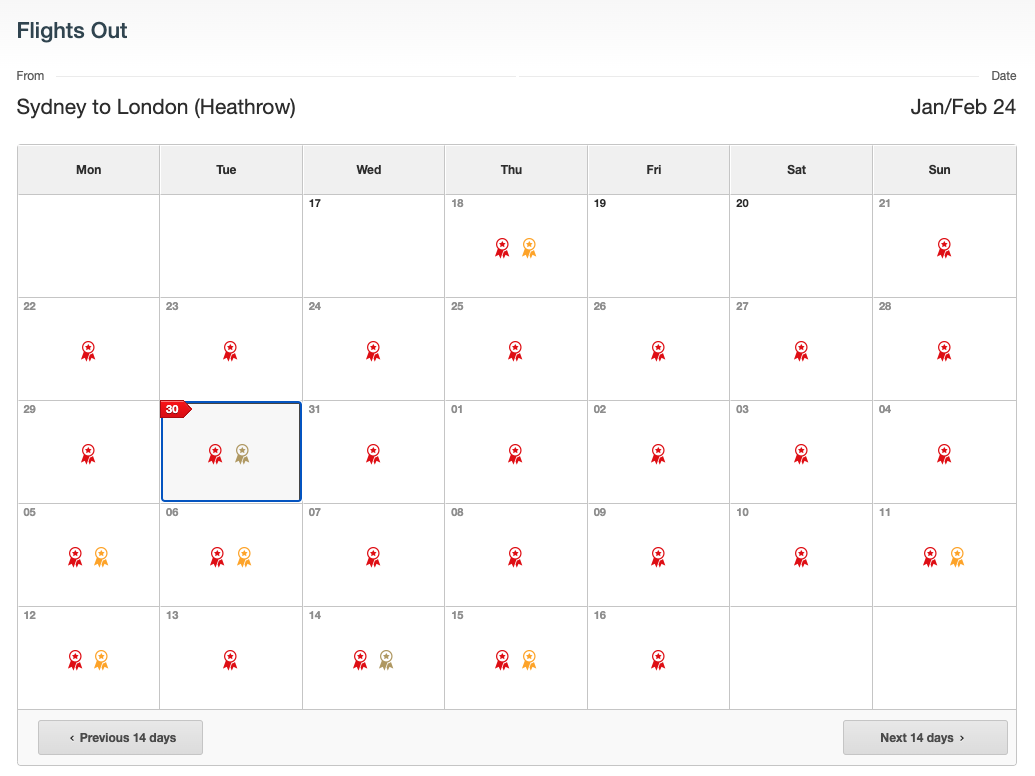 These seats are few and far between and once exhausted, are unlikely to reappear on the flight you're looking at. With that in mind, they're best booked many months in advance and popular routes should be avoided if you're trying to book multiple seats at a time in premium cabins.
Some booking systems are easier to navigate than others, but a hot tip is to start with a flexible date grid and begin your search with one-way trips only. Some partners such as Qantas have an award-seat finder that helps you narrow down premium seat availability into date windows and travel regions. Another key detail to consider is that airlines in the same alliance – OneWorld, for example – allow you to book award seats that are available on their partner airlines, which leads us to the next step…
4. When you find a diamond in the rough, compare the Membership Rewards redemption rates
There's both an art and a bit of luck in finding a business or first-class seat to Europe, but once you have, the savvy flyer can leverage their Membership Rewards points accordingly.
Compare the number of points required for the seat you've found across different transfer partners. Then take into account any applicable fees, taxes, or fuel surcharges associated with the award bookings.
For example, during our recent trip to Scotland for our Platinum Card challenge, Jack found a Qantas first-class seat on QF1 one-way from Sydney to London for 216,000 in Qantas Points + taxes. Qantas and American Express Membership Rewards share a 2-to-1 redemption rate, e.g. 400,000 Membership Reward points are equal to 200,000 Qantas Points.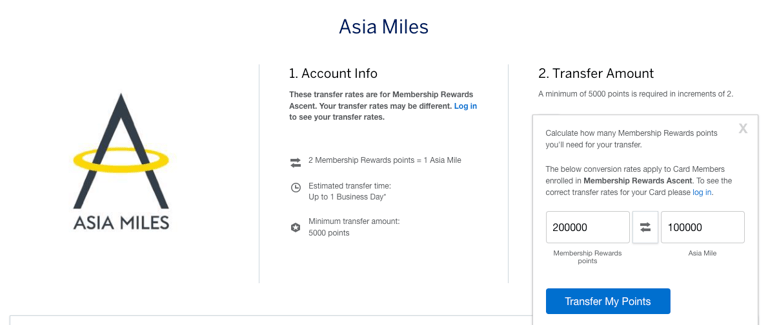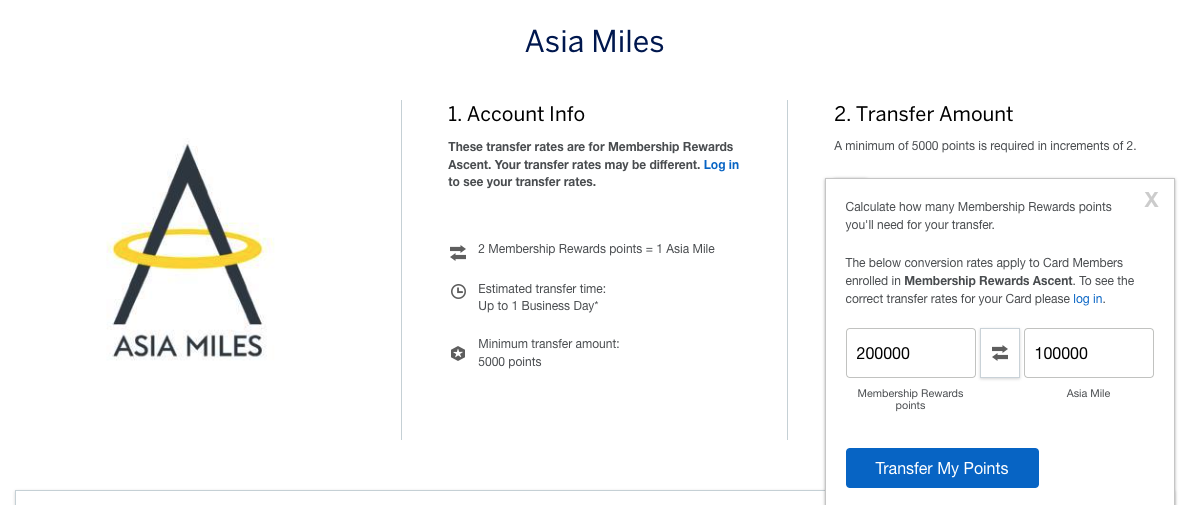 This is a perfectly acceptable booking option until you realise that the same seat on the Qantas plane is also bookable through OneWorld partner Cathay Pacific. Cathay's Asia Miles program has the same redemption rate with Membership Rewards as Qantas (2-to-1), although the Qantas first-class seat booked through Cathay Pacific is just 125,000 Asia Miles (250,000 Membership Rewards points).
Essentially, you can double the power of your Membership Rewards points if you strategically book through alternative American Express partners across alliances.
A general PSA for those keen to book with Emirates and Singapore Airlines. From October 4th, 2023, the Membership Rewards redemption rate for both airlines will change from 2-to-1 to 3-to-1.
5. Initiate the points transfer
Log in to your American Express account, navigate to the Membership Rewards section, and follow the instructions to transfer your points to your chosen airline's frequent flyer program.
After initiating the points transfer process, the points can reach your account instantly or in a few days, by which time the seats could be gone. And once transferred, Membership Rewards points can't be transferred back. For this reason, it's worth having a backup option or route ready to move on with the same airline.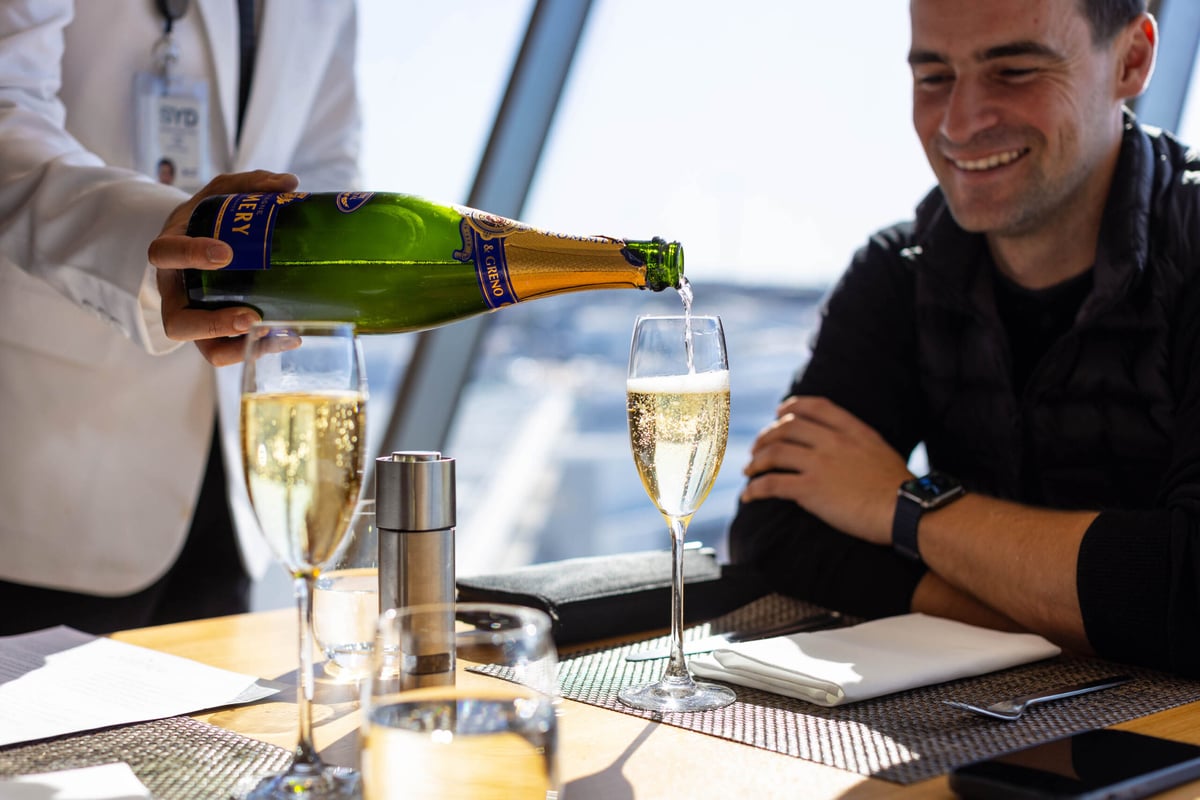 6. Pull the trigger
Astute readers will recall earlier when we essentially summarised the process of booking classic award business and first-class seats to Europe; book first, ask questions later.
In a climate where points seats are few and far between, the smart option is to be as flexible as possible and book the seat when you find it. You can work out the rest of your plans later. You should also check the cancellation terms of your chosen airline. Quite often any taxes incurred will be fully refundable and points re-credited to your account minus a deduction for the cancellation. A small price to pay to lock the seat in first, even if you don't end up going through with it.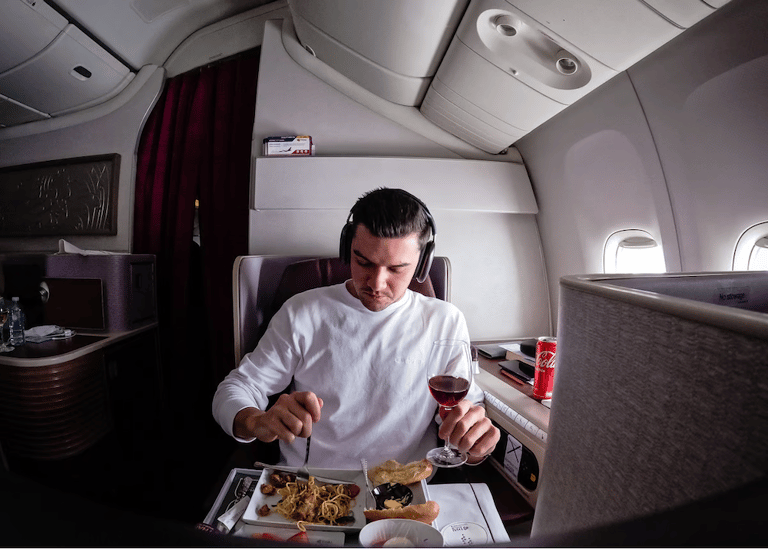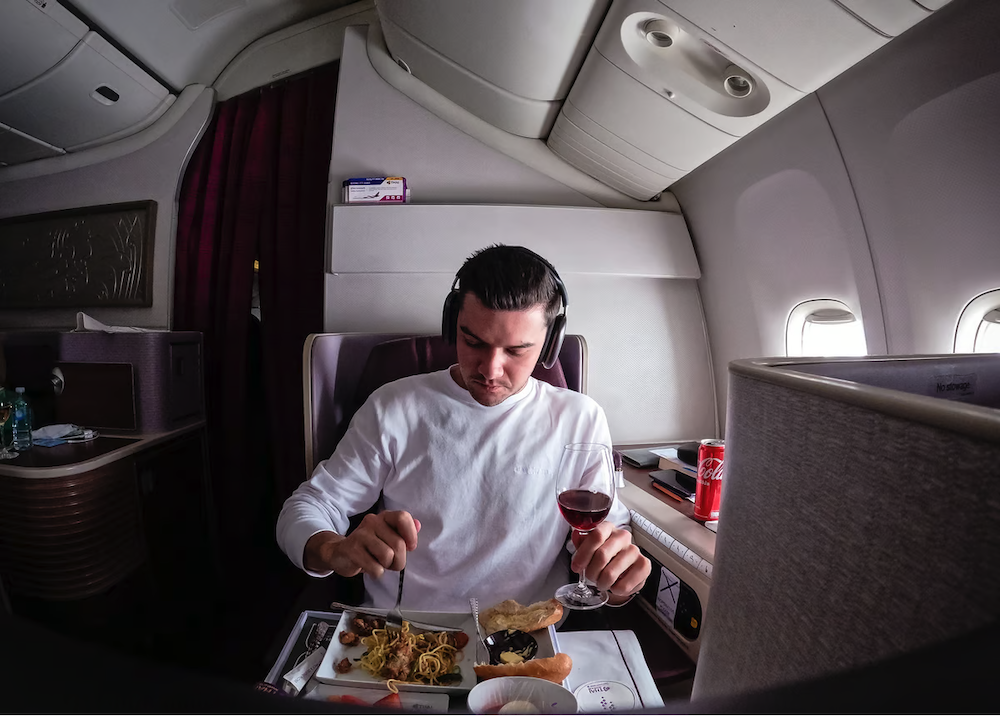 Frequent flyer points, in general, devalue over time. They should be accumulated and spent accordingly with clear goals in mind. That being said, in our opinion, American Express Membership Rewards points are easily the most flexible and advantageous of all the programs to have in your arsenal when searching for and booking classic award seats in business and first-class to Europe.
Check for bonus offers or incentives to book with certain airlines, pay attention to upcoming changes to redemption rates (as previously mentioned with Singapore and Emirates), and enjoy the feeling of locking in that elusive premium seat for your next jaunt to Europe for a minimal fee in taxes.
Now, read how the perks of the American Express Platinum Card can level up your experience once you're on the ground. With the Card in tow, Jack took John on a whirlwind tour of Scotland to highlight all the benefits of travelling with the American Express Platinum Card.
---
Read the Terms & Conditions for this article here.