The thought to start Entourage Tours first came to Dane Dunne at a time when all good thinking takes place – at work, the morning after a particular large weekend. It was a rainy day, and Dunne was holed up in a Lifeguard tower, wondering how the hell he could travel, party and get paid all at the same time.
Not long prior to this, he and a group of friends had just returned from California, where they attended the goliath of music festivals, Coachella. Naturally, upon returning to reality, Dane was immediately planning his next trip.
"When we got back the only thought was 'we need to go again, surely someone wants to come with us?'"
---
---
Whilst catching the travel bug is natural, wanting to take other people with you is not so common. Dane came up with the idea of running music festival tours, and after some research he realised nobody else was offering the sort of thing he was thinking of. Upon seeing this gap in the market – and despite the fact he and his travelling companions "didn't plan a thing" during their 2009 venture – Dane went for it. The company was named Entourage Tours – after the hugely popular TV series Entourage – and in 2010, Dane, a few of his mates, and some very lucky guinea pigs hit up Coachella once again.
"We got 30 people from Facebook and let's just say it was an eventful two weeks," Dane says.
"The rest is history."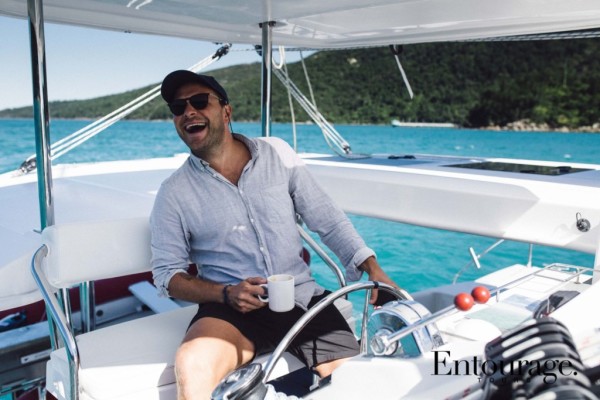 Entourage Tours are now entering their eighth year in business, and over this time the team have added a number of new destinations to their calendar, including Croatia, the Whitsunday's, Barcelona and the infamous Ibiza. What's more, the success of Entourage has been so great that they just announced a new partnership with Flight Centre's Student Flights. The deal means that Students Flights will now be offering deals on all of Entourage's tours.
Dane believes the success of Entourage is owed to a few things, the first being that Entourage Tours was created by people, who, well, don't really like tours. Their website claims that their tours are about being "more than just a tourist". "They don't have time for overcrowded, over-rated attractions", instead, they "like to focus on visiting out-of-this-world, heart-stopping sights". Or, as Dane puts it:
"If you're not into tours, Entourage is for you."
Dane explains the guys at Entourage have a passion for music, and in running their tours they essentially try to attract like minded people who love music and traveling, to join them on their travels. This leads to the second reason as to why Dane believes Entourage has been so successful: The guides.
---
---
"The team we have who run these tours are like no other. The mould was broken once these people were made," Dane says.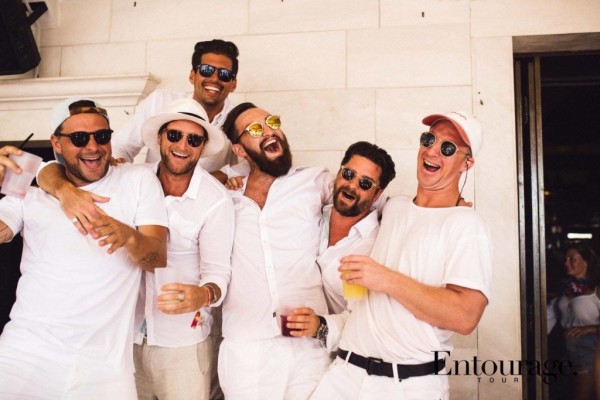 Dane informs us that whilst he and his guides pride themselves on finding the world's best parties, they have thrown some pretty big ones themselves over the years: When they're not yacht hopping in Croatia, the Entourage crew are back home, hosting the likes of Elrow Music with De La Swing, Flight Facilities and Set Mo. Dane says they also like to throw the occasional house party, in lavish, mansion-style set ups.
Whilst Entourage have got a big year ahead, due to what he describes as a "game changer", Dane himself will not be needing his passport quite as much as previous years: he welcomed the birth of his first child late last year, a daughter named Olive, and he will miss a few trips whilst figuring out "that life/work balance thing." It is fitting though, that the deal with Student Flights was struck at such a pivotal time in Dane's life. The deal is a well earned reward for Dane Dunne's hard work, and perhaps a symbolic confirmation of his business venture's success.
Here's a little preview of what Entourage have in store for the remainder of 2017: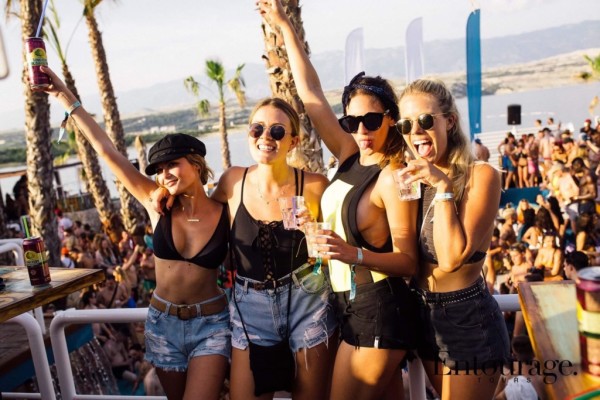 When: 24th June ‐ 8th July 2017
"Sun-drenched days and balmy late nights, Hideout 2017 is 15 days of festivities you'll tell your grandchildren about (maybe). Experience the European summer with a cruisey introduction to the laid-back Croatian lifestyle followed by a cocktail of VIP pool parties, beach grooves and a flotilla of yachts. Hideout is notorious for go-hard or go-home attitude, with the likes of Jamie XX, MK & Seth Troxler gracing the stages in 2016. So if you're looking for an island escape that will blow your mind, this is it."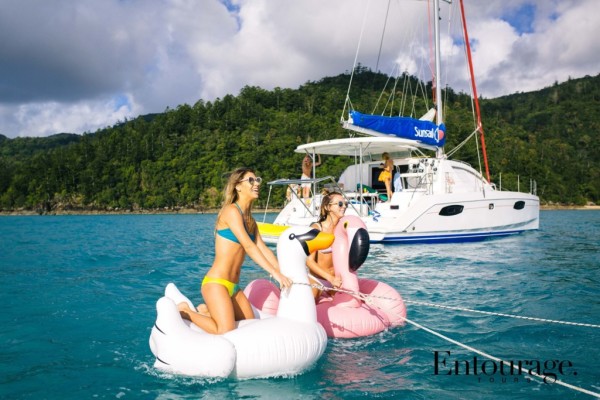 When: 20th ‐ 26th August 2017
---
---
"Leave the hectic world behind and spend a week island-hopping, boat-jumping and watching the world pass you by. The Whitsundays is an incredible corner of the world with crystal clear waters bustling with wildlife and an equally wild night life to match. What better way to spend a few lazy days than just kickin' back and taking in the view."
Ibiza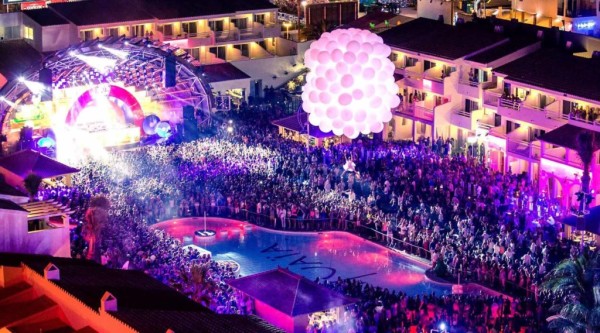 When: 5th ‐ 18th September 2017
"Surround yourself with beautiful beaches, incredible food and epic partying spots in this spectacular corner of the globe. Ibiza is our home base on this trip as we dig our toes in the sand and explore what Spain has to offer. We'll experience the infamous Ibiza parties, beautiful sailing around the clearest waters in Europe and knock back enough sangria and tapas to fill even the most insatiable appetite. Once we've had a taste of Spanish culture, we'll wash it all down with our last hurrah at Oktoberfest in Munich."
You can can get more info on these tours at Entourage's website, or, if you're feeling really spontaneous, you can check out their deals with student flights here.