There's not a single shred of doubt… Dogecoin has firmly cemented itself as the greatest investing story of 2021 (potentially even this decade), and as Elon Musk prepares to assume hosting duties on Saturday Night Live this weekend, the meme-based cryptocurrency's market cap has been on a relentless tear. At the time of publishing, the total figure comes to approximately US$90 billion (AU$115.58 billion).
If you thought the initial rally we experienced back in January was something to behold, consider the following: Dogecoin has recorded mammoth gains in the way of +13,000% in this year alone. For reference, if you had placed a negligible $1,000 on DOGE at the beginning of 2021, you'd have close to $240,000 today.
The most fascinating aspect about what has been observed, of course, is the fact that herd mentality and sheer will alone has launched what many had deemed a "shitcoin" to the moon, blowing past the stratosphere, and leaving solid operations – operations with intrinsic value and tangible production, might I add – in the rearview mirror.
---
---
RELATED: SafeMoon Has Surged 2,900% In April Alone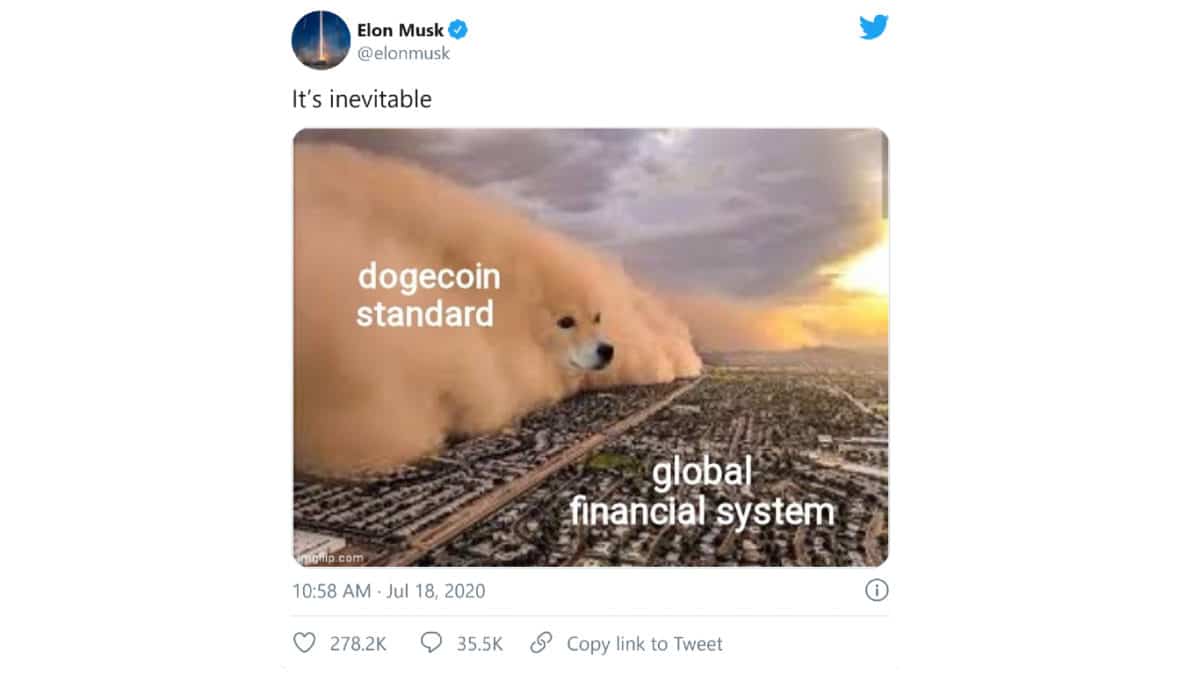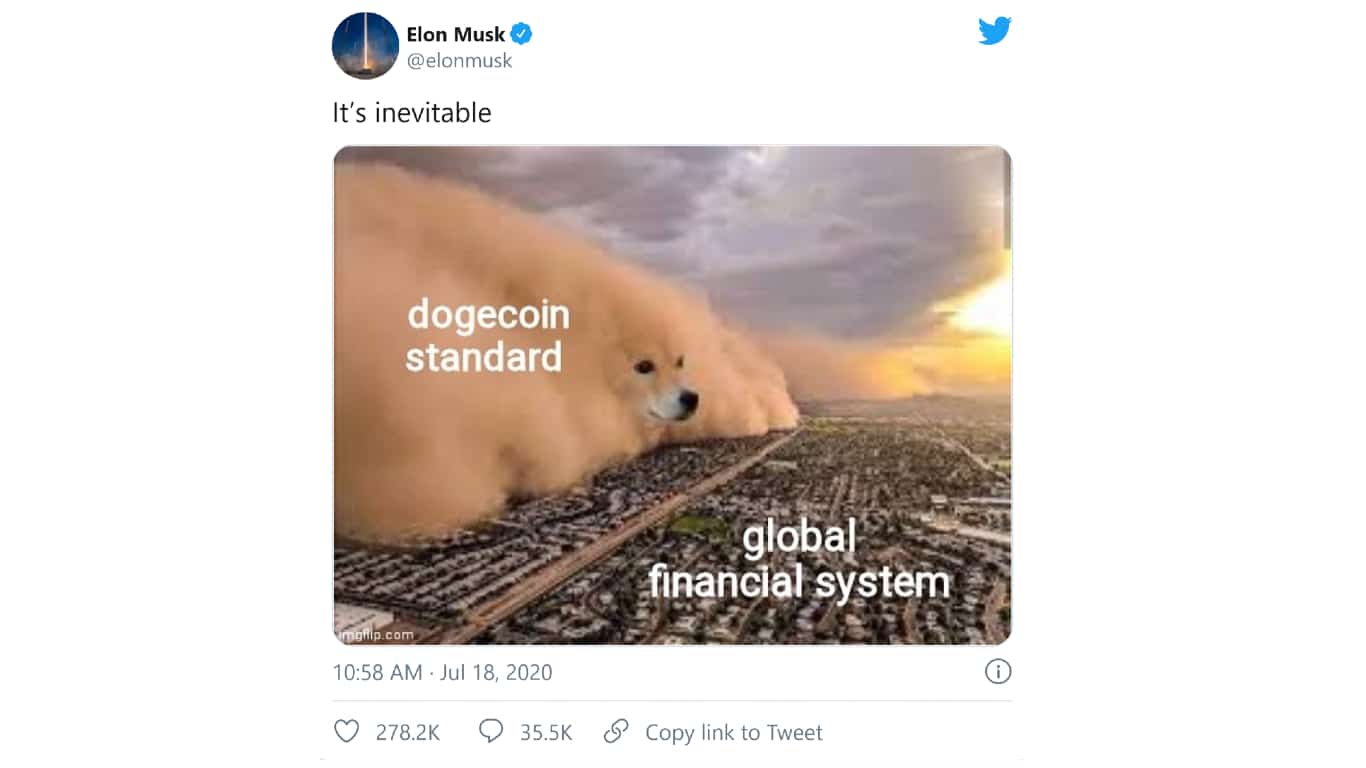 Here are 15 extremely well-known companies Dogecoin has managed to eclipse in market cap.
[Note: $$$ = USD]
BP ($89 billion)
LON: BP
British American Tobacco ($88 billion)
LON: BATS
Uber ($87 billion)
NYSE: UBER
Zoom ($86 billion)
NASDAQ: ZM
General Motors ($85 billion)
NYSE: GM
FedEx ($82 billion)
NYSE: FDX
Snap ($80 billion)
NYSE: SNAP
Dell ($79 billion)
NYSE: DELL
Heineken ($69 billion)
AMS: HEIA
Nintendo ($65 billion)
TYO: 7974
BMW ($65 billion)
ETR: BMW
Moderna ($64 billion)
NASDAQ: MRNA
ANZ Bank ($61 billion)
ASX: ANZ
Adidas ($59 billion)
OTCMKTS: ADDYY
Atlassian ($54 billion)
NASDAQ: TEAM
Source: Companies Market Cap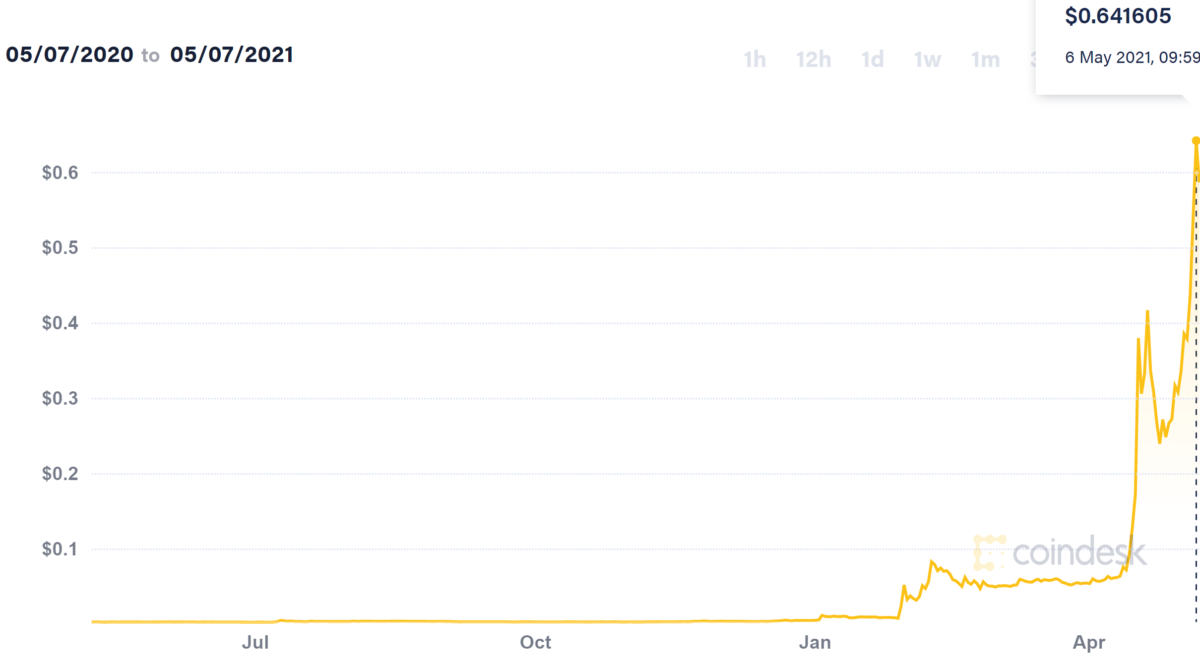 Now read up on the next frontier – NFTs – and how you could potentially make a buck from the rising trend here.