It's been a year since billionaire meme lord Elon Musk dubbed himself The Dogefather ahead of his Saturday Night Live appearance, which predictably marked the top for meme cryptocurrency Dogecoin.
A whole lot has occurred between now and then. The Tesla CEO has moved on to controlling the means of meme production as opposed to simply participating in the online ecosystem. Even fewer people currently watch SNL. And Doge has plunged approximately 92.33% from its headline-making peak of US$0.73 / AU$1.05.
But clearly, not enough has happened for certain disgruntled and litigious parties to let the Tesla CEO's high-profile buffoonery go unanswered.
RELATED: This Brand New Elon Musk Documentary Won't Pull Any Punches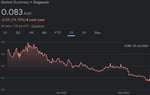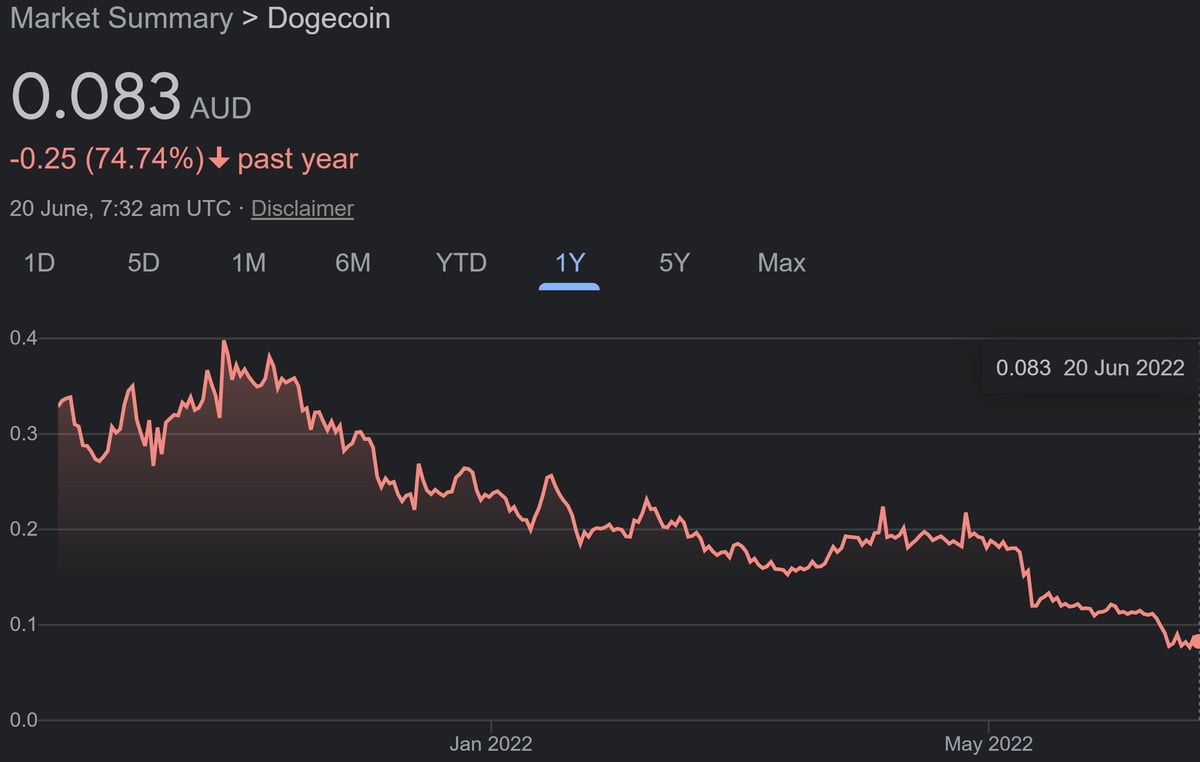 RELATED: Elon Musk Is Launching A Dogecoin-Funded Satellite
A complaint filed in federal court last week by plaintiff Keith Johnson has accused Elon Musk himself, Tesla Inc, and SpaceX of racketeering for driving the price of Dogecoin skyward, only to let it go to shit immediately after it was labelled "a hustle" on SNL's Weekend Update segment.
"Defendants were aware since 2019 that Dogecoin had no value yet promoted Dogecoin to profit from its trading," reads the complaint filed in Manhattan.
"Musk used his pedestal as world's richest man to operate and manipulate the Dogecoin Pyramid Scheme for profit, exposure, and amusement."
According to Reuters, Mr Johnson is seeking US$86 billion / AU$123.33 billion in damages – which represents the decline in Dogecoin's market value since May 2021 – and wants it tripled, amounting to US$258 billion / AU$370 million.
Johnson is also seeking to block Musk and his companies from promoting Dogecoin, in addition to convincing a judge that trading Dogecoin should be classified as gambling under both federal and New York law.
RELATED: Elon Musk Predicted To Become World's First Trillionaire In 2024
Of course, from an outside view, none of this has discouraged the self-styled Dogefather in the slightest. Quite the opposite. At the same time lawyers are undoubtedly preparing for a courtroom battle, Elon Musk has stated "I will keep supporting dogecoin" on Twitter. When one commentator told him to "keep buying," Musk bluntly replied, "I am."
"You've always been earnest about supporting the coin for what I consider the right reasons," replied Dogecoin co-creator Billy Markus, who has credited has credited Musk as being one of the key reasons "people love dogeoin."
"You find it amusing, appreciate the satire and irony, and you think it has potential as a currency – and your companies accept it for merch, giving it more utility."
Neither Elon Musk nor Keith Johnson's legal representation has responded to requests for comment.
Between you and me, our money's on the world's richest man for this one. Anyone who's keen on following this saga should keep an eye out for the case Johnson v Musk et al, US District Court, Southern District of New York, No. 22-05037.