UPDATE [23/07/20]: Due to Tesla's share price averaging a market value of more than US$150 billion across the past six months, Elon Musk has now officially unlocked the US$2.1 billion award within his 12-tier compensation agreement.
When it comes to Tesla, Elon Musk doesn't draw a salary as CEO nor product architect. Instead, he receives a very special and hyper-specific Elon Musk payout; which is outlined through an extensive 12-tier compensation agreement based on company performance.
Musk has met the requirements to unlock the first tier of this compensation agreement – which was valued at over US$775 million (as of 30/5). Even more incredible is how the total package dwarfs this first tier in comparison. But it's far more complicated than your usual lump sum payout.
The proposed condition to unlock this first tier involved sustaining Tesla's market cap at US$100 billion or more across a six-month moving average. As that has now been fulfilled, Musk may now purchase 1.7 million Tesla shares (NASDAQ: TSLA) at a heavily discount price of around US$350… against what was a US$835 closing price last week.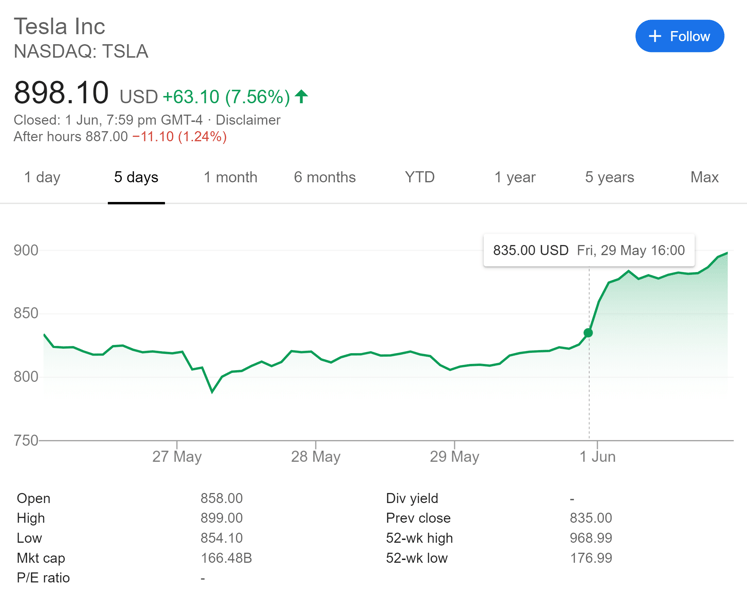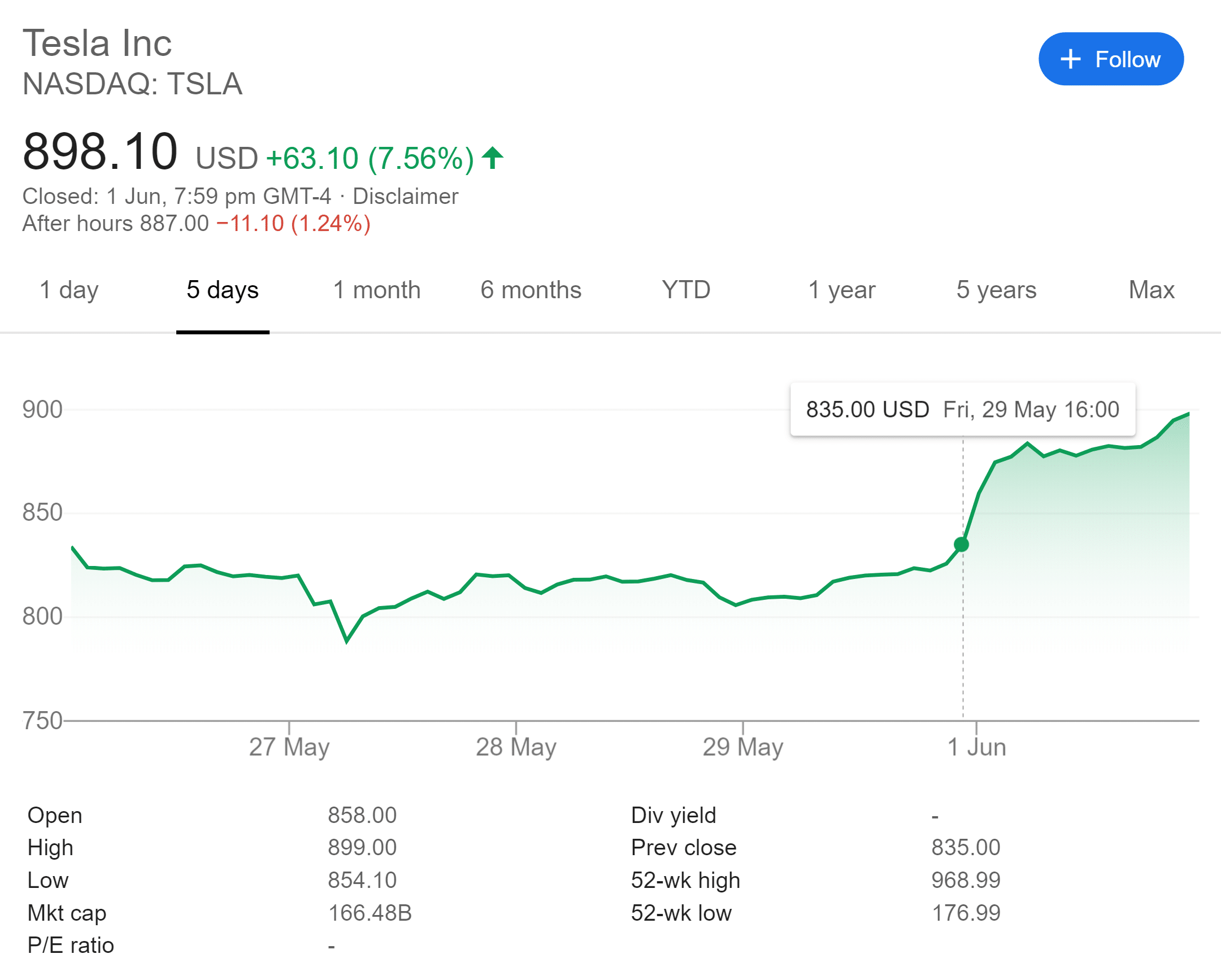 The US$775 million potential gain represents how much profit Musk stands to gain if he bought and sold all of these shares. As that has not occurred, however, no such gain has been realised yet. And besides, it might benefit him to hold. In the few days since the public announcement, that US$835 share price is already approaching the US$900 mark – meaning that US$775 million potential gain just got a little fatter.
As for the other 11 tiers, let's just say there's far more to be gained. As the agreement outlines in an approximation, should he fulfil every single tier, this Elon Musk payout could be worth as much as US$55.8 billion. Though you'd be mistaken in thinking this will come easy. Musk has eight years to accomplish the remaining 11 valuation hurdles, each in US$50 billion increments. By 2028, Tesla's market cap needs to reach US$650 billion.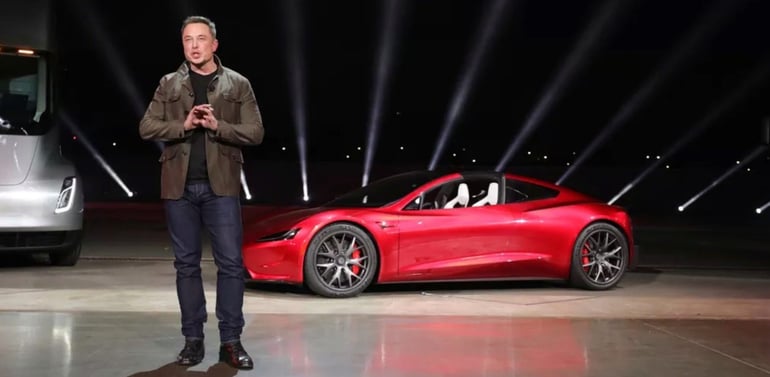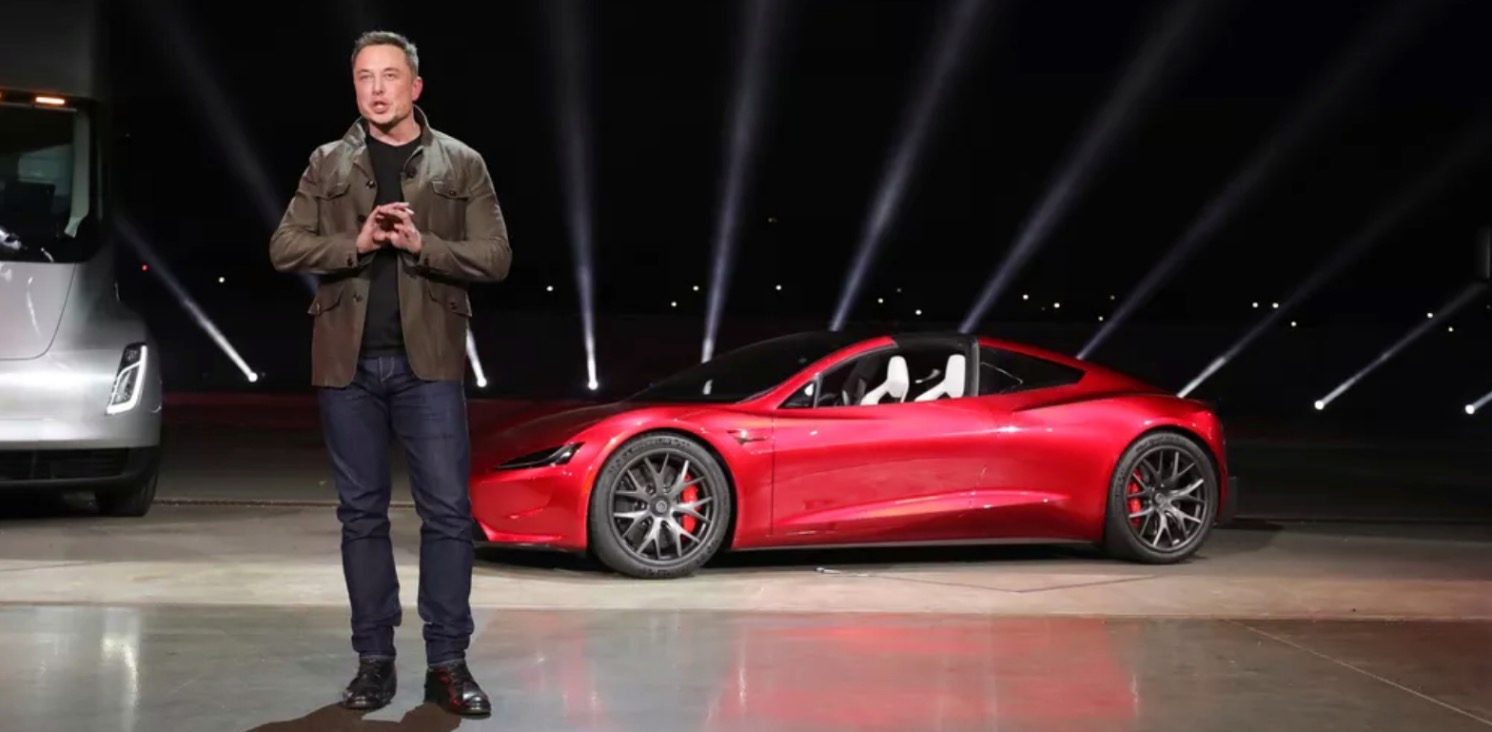 Real talk – the sheer scale and volume of these numbers are enough to make your head spin.