UPDATE [11/11/21]: Financial Filings indicate Elon Musk is offloading more than 930,000 Tesla shares (NASDAQ: TSLA) valued at over US$1.1 billion / AU$1.5 billion, which was apparently set in motion prior to his headline-making Twitter poll. As CNBC explains, the memelord CEO liquidated part of his holdings to satisfy tax obligations related to exercising his stock options.
Original Article – Elon Musk Will Sell $34 Billion Of Tesla Stock (At The Request Of Twitter)

By now, you will have probably heard about Elon Musk asking his 62.7 million Twitter followers whether or not to sell 10% of his Tesla stock (NASDAQ: TSLA). The results? 58% voted in favour of selling while 42% voted against.
It's the exact kind of online shenanigans you'd expect from Elon Musk, who has been known to manipulate crypto markets with less than 280 characters. The Tesla CEO has since followed up by stating he'd "abide by the results of this poll, whichever way it goes"; and not too long after another tweet he fired off pledging to liquidate US$8.1 billion of his Tesla stock for the purpose of solving world hunger… provided the WFP could actually provide open source accounting (as well as prove that his contribution would even achieve just that).
---
---
While the participation aspect of Elon Musk's latest Twitter circus was certainly entertaining, a report from CNBC suggests that he would have pulled the trigger on this move regardless of social media's involvement, due in great part to a looming tax bill worth in excess of US$15 billion (AU$20.23 billion).
RELATED: Tesla Joins $1 Trillion Club After Inking Mammoth Hertz Deal
Back in 2012, Musk was awarded shares as part of a compensation plan. As "Lorde Edge" would tell you himself, he doesn't draw a salary or cash bonus from Tesla, with the vast majority of his wealth coming solely from stock awards and the gains realised in his Tesla holdings. The 2012 award was for 22.8 million options at a strike price of $8.43 per share. With Tesla shares closing at US$1,222 (AU$1,650) on Friday, his gain on the shares totals would have been just shy of US$28 billion (AU$37.8 billion).
Tesla has also made it clear that Elon Musk has used his shares as collateral when taking out loans, and with the sales, the world's most prolific C-suite shitposter might decide he wants to repay some of those obligations. In their third-quarter Securities and Exchange Commission 10-Q filing this year, Tesla stated:
"If the price of our common stock were to decline substantially, Mr Musk may be forced by one or more of the banking institutions to sell shares of Tesla common stock to satisfy his loan obligations if he could not do so through other means. Any such sales could cause the price of our common stock to decline further."
RELATED: Elon Musk Bought 007's Lotus For $1 Million From A Couple That Paid $100
---
---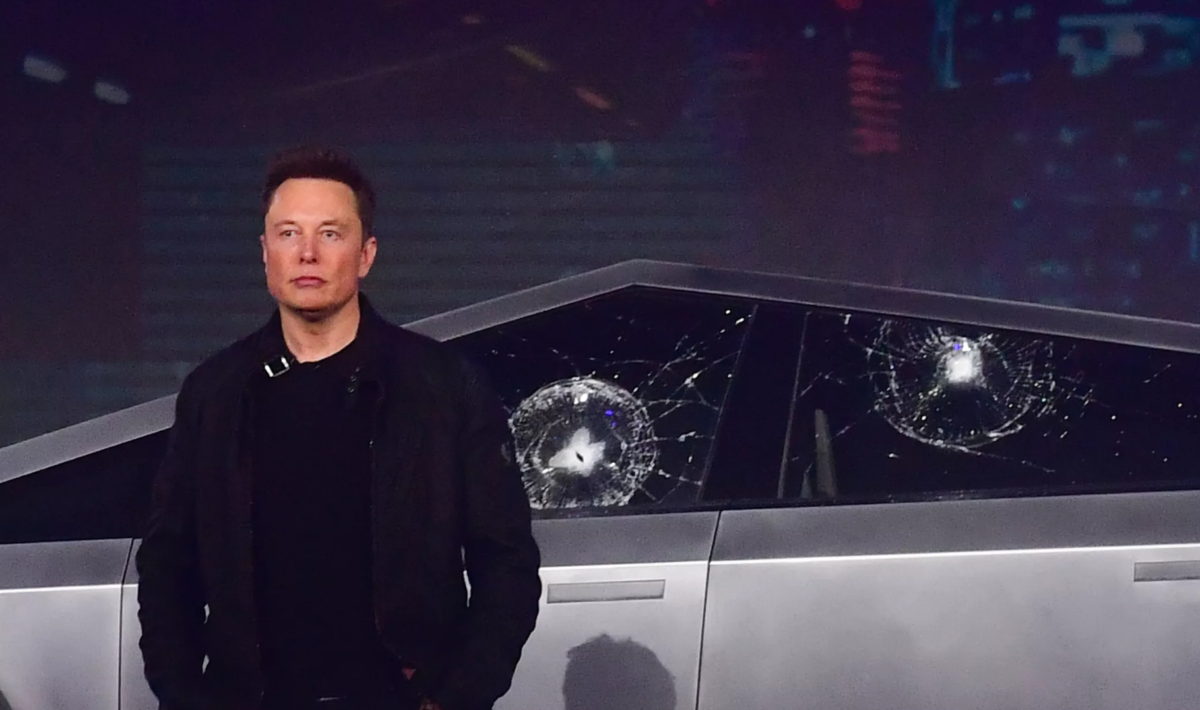 With the options set to expire in August of next year, Elon Musk needs to pay the income tax on the gain if he wants to exercise them. Since the options are taxed either as an employee benefit or compensation, they'll be taxed at top ordinary-income levels (i.e. 37% plus the 3.8% net investment tax). On top of this, he's expected to pay the 13.3% top tax rate as a California tax resident. All up, the state and federal tax rates will be 54.1%, bringing the combined tax bill on his options would be US$15 billion (AU$23.3 billion) at its current price.
Elon Musk hasn't confirmed the exact figure of the tax bill, although he did follow up about his Tesla stock on Twitter saying: "Note, I do not take a cash salary or bonus from anywhere. I only have stock, thus the only way for me to pay taxes personally is to sell stock." CEOs like Musk are only provided limited windows in which to sell their stock, meaning he'll likely want to stagger his sales over at least two quarters. During his appearance at the Code Conference back in September, he stated:
"I have a bunch of options that are expiring early next year, so… a huge block of options will sell in Q4 — because I have to or they'll expire."
Then again, Elon Musk could also borrow more against his Tesla shares, which now totals over US$250 billion (AU$337 billion). As of yet, he has already pledged 92 million shares to lenders for cash borrowing. When asked at the Code Conference about borrowing against such volatile shares, he said, "Stocks don't always go up, they also go down."
Tesla's 2012 pay package is still racking up options for its CEO. Tesla's board of directors granted Elon Musk an unprecedented "CEO Performance Award" in March 2018, which was comprised of 101.3 million stock options (adjusted for the 5-for-1 stock split in 2020) in 12 milestone-based tranches.
To summarise, it's pretty surreal to think that the richest man in the world – currently worth US$318.4 billion (AU$430.1 billion) – would let the Twitter masses dictate what he does with his Tesla stock or his taxes. But are we even surprised? No… not really.