He may have cashed in all that sweet, sweet sponsorship money from Coca-Cola in previous years – as well as KFC, never forget – but Cristiano Ronaldo certainly wasn't eager to share a Coke with anyone at the European Championship press conference.
Removing two bottles of the not-so-good stuff from his table didn't exactly prove to be such an innocuous gesture, either. As multiple publications are reporting, the Portugal captain and famed health fanatic's actions have coincided with a 1.6% dip in Coca-Cola's market capitalisation, valued at approximately US$4 billion (AU$5.25 billion).
"Coca-Cola… ugh," Ronaldo remarked while speaking to reporters ahead of Portugal's opening match against Hungary. Later on, the man held up a bottle of water while exclaiming in favour: "Agua!" And just like that, billions evaporated into thin air; US$242 billion became US$238 billion.
---
---
RELATED: Inside Cristiano Ronaldo's Daily Menu (Which Keeps His Rig Tight)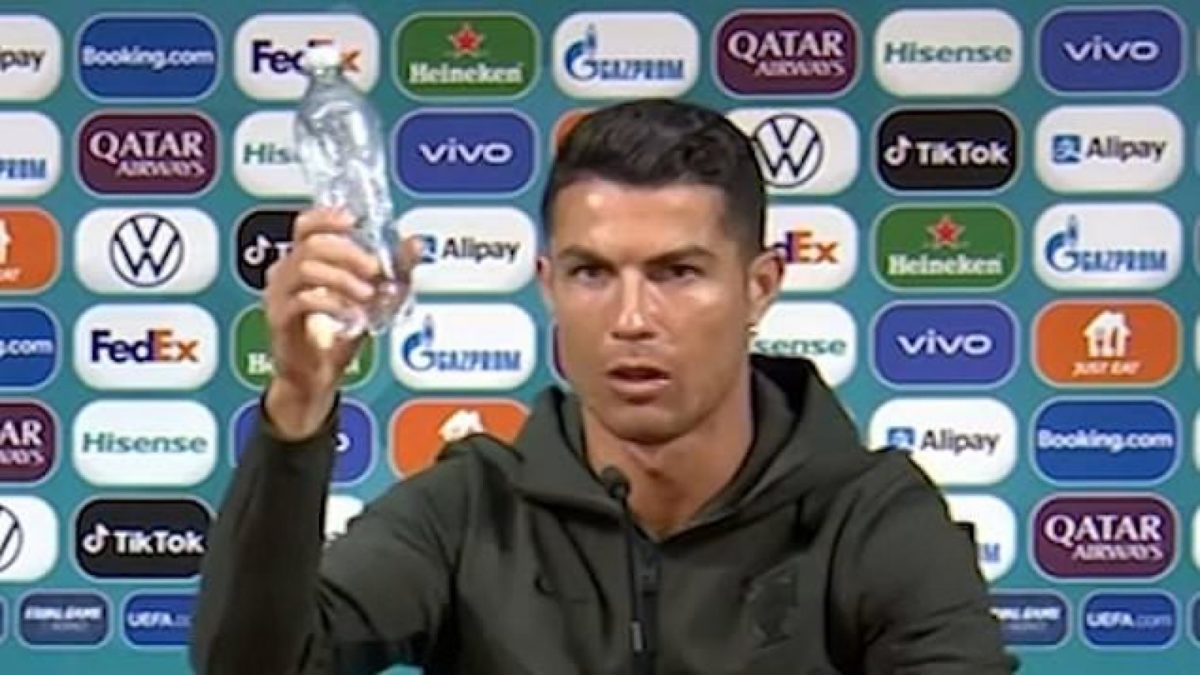 "Players are offered water, alongside Coca-Cola and Coca-Cola Zero Sugar, on arrival at our press conferences," says a Euro 2020 spokesperson in specific reference to the Cristiano Ronaldo water incident.

"Everyone is entitled to their drink preferences."
Much to the Euro 2020 drink sponsors' annoyance, this event appears to have sparked a trend. Shortly after, French superstar Paul Pogba removed a bottle of Heineken during his own press conference with reporters. Many speculate his motives were more religious than health related, given Pogba is a practising Muslim. Incidentally, Pogba received the Heineken Star of the Match award for playing an integral role in France's latest victory.
Ronaldo's impact was felt in a different sense on the actual field. Leading Portugal to a flawless 3-0 victory over Hungary – all three goals seen during the latter portion of the match – the former will now face Germany later this week at the Allianz Stadium to continue its title defence journey.