If I had a dollar for every time my mates and I talked about potential business ideas at the pub, I'd probably have enough money to make at least one of those ideas a reality. For most people, pub chat is nothing more than a pipe dream, pitching half-baked concepts while sinking one too many Schooney Tunes. But this year, two local blokes have managed to do the unthinkable, turn their boozy banter into a real-life business – FELLR Seltzer.
Like the rest of us, Sydney mates (and FELLR co-founders) Andy Skora and Will Morgan's ears pricked up when the hard seltzer hype train landed in Oz. They'd seen the New York Times declare seltzer 'the drink of summer' and the figures couldn't be ignored.
Between 2018 and 2019, sales of White Claw (the biggest seltzer brand in the States), grew 320%. Beer sales by volume fell by 2%.
---
---
But instead of saying 'we should make our own seltzer' and then abandoning it by the time the next round arrived, they went ahead and did it. This is how.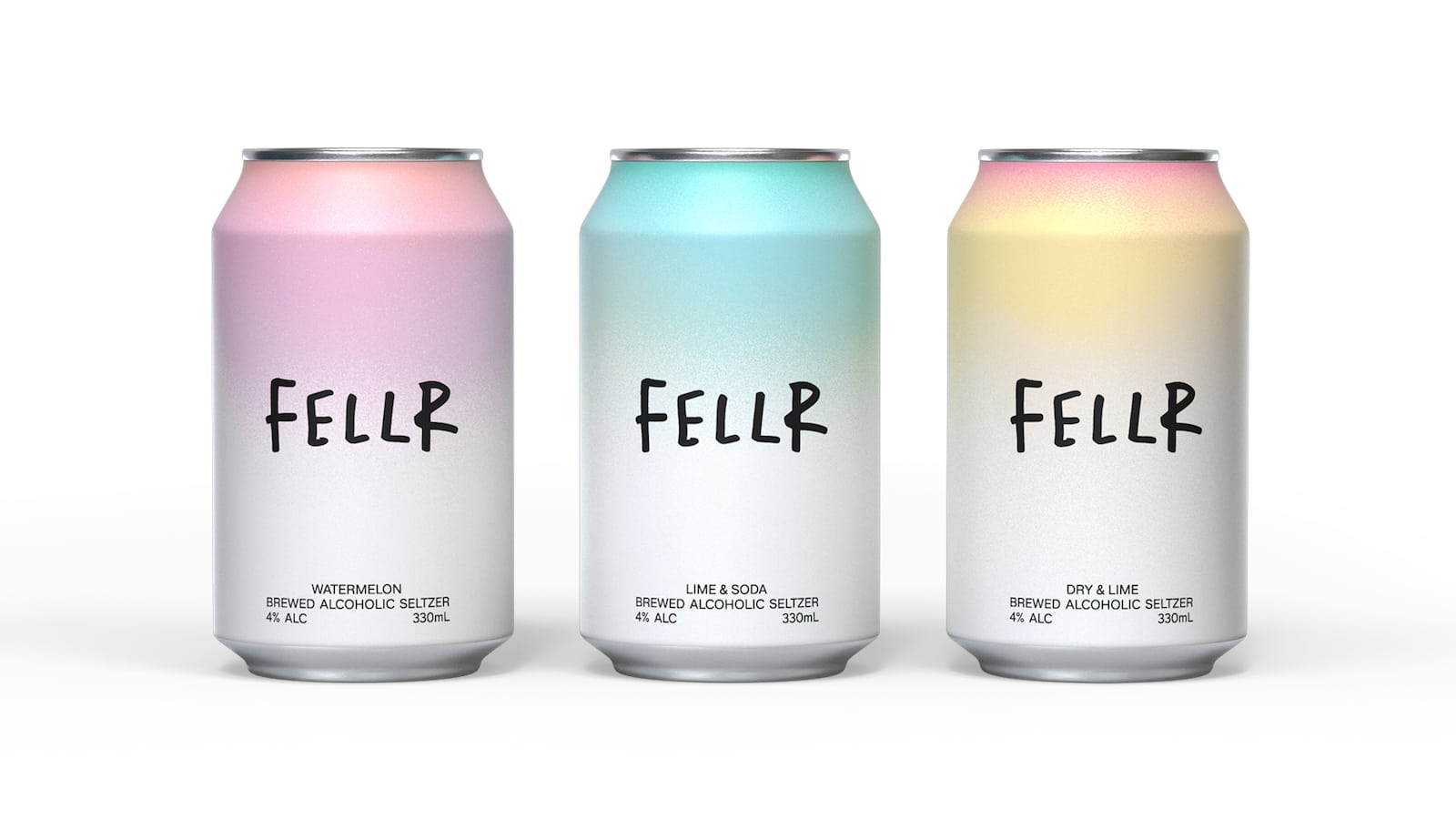 Two Smart FELLRS
In January of this year, Andy Skora and Will Morgan met for a burger and a beer at Bonditony's. Maxed out on making money for other people, they started spitballing ways to funnel their hard work into hard-earned cash.
"We'd been keeping an eye on seltzer sales in the States and New Zealand," explains Morgan, 35.
The more they talked about starting a seltzer brand, the more sense it began to make. Both Morgan and Skora worked for alcohol company Pernod Ricard and were perfectly placed to get involved.
They knew the seltzer market was humming overseas, but Australia had yet to embrace the craze fully.
"We'd worked in the industry, we knew the ins and outs, and you just need to back yourself and take that leap," says Skora, 36.
"We were at the point that we were making someone else a tonne of money and you think, 'All this could be going into my bank account.'"
---
---
"I quit first," adds Morgan. "Andy followed a couple of weeks later, and we haven't had a paycheck since January."
Three months and $100,000 later, FELLR Seltzer was almost ready to launch.
"We spent that whole period just getting branding right, nailing the mix, lining up the retail partner and getting distribution sorted," explains Morgan.
"And then, COVID."
Timing is everything
Imagine quitting a cushy six-figure job and pumping all your savings into an idea, only for a once-in-a-lifetime pandemic to arrive just as you go to market.
"It was pretty terrifying," admits Skora.
"Especially because we were prioritising on-premise sales at first, the priority was getting FELLR into pubs so people could taste it, but then pubs were shut."
The focus then shifted to retail, stocking FELLR Seltzer everywhere and anywhere, but that too proved to be an issue.
---
---
"We were watching TV thinking, 'Shit, are bottle shops going to be shut too?'" recalls Morgan.
"We've just dropped $100,000, and we're going to have stock sitting around that no one can buy."
Of course, the opposite turned out to be true. Like the rest of the world, Australians got liquored up in lockdown, and it coincided with seltzer's big moment on home soil.
RELATED: A Definitive List Of 37 Hard Seltzer Brands Available In Australia
Between June and September, Drinkstrade reported that seltzer searches on Dan Murphy's website were up 57%. It should come as no surprise that FELLR was able to build a customer base during COVID.
"It's hard when you have a new product people have never tried, and you can't get it in front of them," laughs Morgan.
"We did a fair few Zoom tastings, and it was at the exact time seltzer was blowing up. The same suppliers who hadn't known what seltzer was six months ago were suddenly desperate to stock it."
These days FELLR Seltzer sits proudly on the shelves of BWS and Dan Murphy's alongside global brands like White Claw and Smirnoff.
---
---
While COVID proved to be a curveball, the boys are still big believers in getting your timing right.
"When you're in your mid-30s you're at this jump-off point: do I take the career route or is now the time to give that idea a nudge, before kids and responsibilities come along," says Morgan. "We decided to take that leap, and it paid off."
It paid off indeed. Despite only launching this year, FELLR has found its feet.
"We've already made back our original investment, and we're close to being cash positive," says Skora.
"We have new stockists hitting us up all the time, and we're doubling our production every order."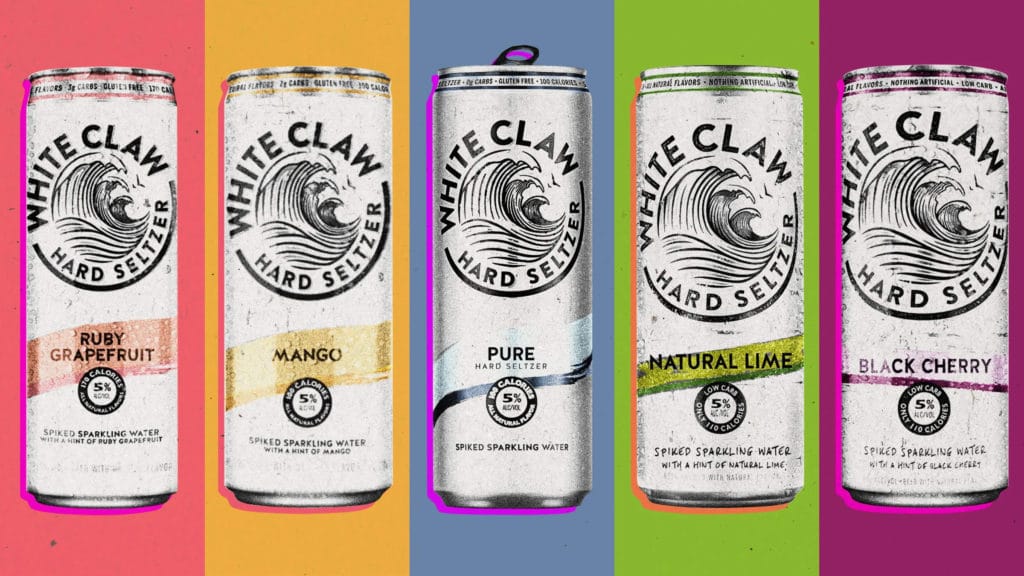 Cash your chips or stick it out?
While hard seltzers have proved popular in the market, with local producers like FELLR tapping into consumers' thirsts, the arrival of mammoth White Claw into Australia last month sent retailers into a spin.
"We started seeing them on the Australian market about a year ago, but now it's reached a new level," says Adam Jenkins, Merchandise Manager of Spirits, Premix & Complimentary Categories for Endeavour Group, the parent company of Dan Murphy's.
"They have easily become the fastest-growing alcoholic drinks category in the country."
---
---
Along with White Claw, Smirnoff has its version which is stocked in Dan Murphy's and BWS, while Carlton & United Breweries dropped its low-calorie brand, Actual.
"The seltzer market is booming in Australia, and we expect that to continue to grow as we hit the summer months," says Marc Lord, Senior Marketing Manager at CUB.
"Seltzer will be the drink of summer, but it's no flash in the pan. We see long term sustainable growth for the seltzer category and believe it will be worth more than $300 million in Australia in three years."
With so much competition, there must be a temptation to sell up, cash out and live the dream.
"The point of this business was to ditch the corporate jobs and stay off the desks for the rest of our lives, and we've kind of done that now," says Morgan.
"[In terms of selling] if it happens it happens, we have a few other ideas of what might be next."
Might be time for another pitch meeting at the pub then.