The year of ghost stadiums may have impacted cash flow but the NBA certainly isn't short on cash, especially when it comes to compensating its top talent. According to Forbes, the league's total payroll amounts to approximately US$3 billion spread across over 400 players (average salary of US$9.5 million before COVID-19). The highest-paid NBA players, however, take home considerably more.
The King himself – LeBron James – has once again topped the list for the seventh consecutive year, almost entirely due to some hefty off-court revenue sourced from media, memorabilia, endorsements, not to mention numerous smart investments (2016-2017 was the only season he earned the highest salary).
Fun fact, given how Warner Bros has produced Space Jam: A New Legacy in collaboration with his company SpringHill Entertainment, the Los Angeles Lakers' most prolific star will reportedly net more than US$10 million for being involved with the film alone; which is just one of several reasons why LeBron James' career earnings are still on track to breach the US$1 billion threshold despite the increased NBA player salary escrow.
---
---
RELATED: LeBron James Signs Two-Year Contract Extension Worth $115 Million
"He joins Tiger Woods, Floyd Mayweather, Cristiano Ronaldo, and Lionel Messi in reaching the three-comma club while still an active athlete," notes Forbes.
In the #2 spot is none other than the highly bankable Steph Curry, whose name is practically a brand in itself. Striking up an incredibly lucrative deal with Under Armour involving footwear, apparel, and accessories – similar to the deal which helped Michael Jordan become a billionaire – Curry sees US$20 million from this specific avenue each year with plenty more to come "if the brand takes off".
And while he signed the richest player contract in NBA history just months ago, due to the structure of said contract which divides the total US$228.2 million sum across a five-year period, Giannis Antetokounmpo finds himself at #6. Still, it's not exactly a tough position to be stuck in. Who knows… perhaps the release of Disney's upcoming movie about his life will direct an eight-figure paycheck his way a la LeBron James and Space Jam, bumping him up a few ranks for 2022's list.
Check it out below.
The Highest-Paid NBA Players For 2021 (According To Forbes)
1. LeBron James (Los Angeles Lakers) – US$95.4 million
Salary: US$31.4 million
Other: US$64 million
2. Steph Curry (Golden State Warriors) – US$74.4 million
Salary: US$34.4 million
Other: US$40 million
---
---
3. Kevin Durant (Brooklyn Nets) – US$65.2 million
Salary: US$31.2 million
Other: US$34 million
4. Russell Westbrook (Washington Wizards) – US$58.1 million
Salary: US$33 million
Other: US$25 million
5. James Harden (Brooklyn Nets) – US$50 million
Salary: US$33 million
Other: US$17 million
RELATED: Giannis Antetokounmpo Signs The Richest Contract In NBA History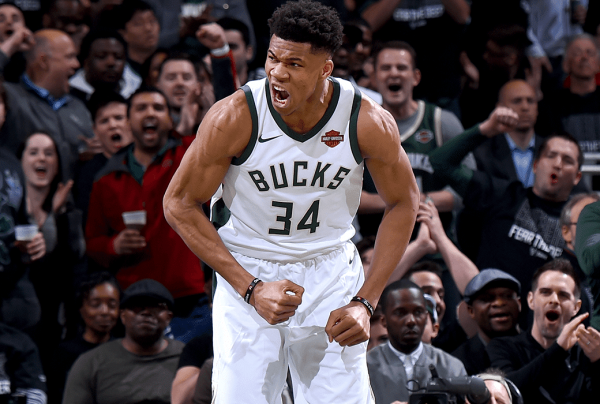 6. Giannis Antetokounmpo (Milwaukee Bucks) – US$49 million
Salary: US$22 million
Other: US$27 million
7. Klay Thompson (Golden State Warriors) – US$43.3 million
Salary: US$28.3 million
Other: US$15 million
8. Kyrie Irving (Brooklyn Nets) – US$43 million
Salary: US$26 million
Other: US$17 million
9. Chris Paul (Phoenix Suns) – US$40.1 million
Salary: US$33.1 million
Other: US$7 million
---
---
10. Damian Lillard (Portland Trail Blazers) – US$39 million
Salary: US$25 million
Other: US$14 million
Read Forbes' complete highest-paid NBA players list here.
Related: Here's What You Get Paid At Big Four Accounting Firms