As the hardest working man in Hollywood and an all-round nice guy, it's always nice to see 'The Rock' prosper under the public eye. The football player, turned wrestler/fitness guru, turned highest paid actor in the world lives well, taking care of his family and health above all else… but that doesn't mean Dwayne 'The Rock' Johnson's net worth can't be used for fun.
Here's how the absolute unit/favourite of the people makes and spends his millions.
Income–
In 2019, Dwayne Johnson was named the highest paid actor in the world with an estimated annual intake of US$89.4 million
This includes paychecks from massive box office hits, some of them exceeding a billion dollars in takings like Fast & The Furious, Jumanji, and Moana– Fun fact, he got paid a ridiculous $34.6 million USD for his role in Fast Five c. 2011
The Rock earns around $650,000 USD per episode for the HBO series, Ballers— making him one of the highest paid comedy actors on television outside of The Big Bang Theory (who earns around $900,000 USD per episode)
Undisclosed figure he gets paid for returning to the WWE– rumoured to be in the millions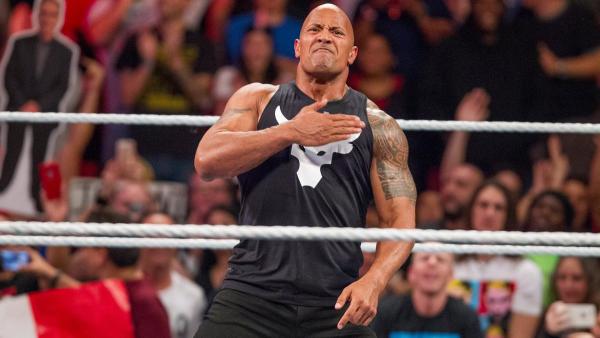 Undisclosed figure he gets paid for being a Ford Service spokesperson
Under Armour sponsorship, of which his line of footwear and apparel is apparently the biggest selling– although it is unclear what his cut of this is
Johnson also runs the Seven Bucks Productions company with ex-wife, Dany Garcia– they've produced Ballers and Jumanji
His monster social media following has also paid off, being given a sum of around $1 million USD to simply talk about his next film on Facebook and Instagram
Spend–
Groceries, lots of it
It's no secret The Rock takes extremely good care of his body, so it should come as no surprise to hear he consumes lean protein… in the way of 821 pounds of cod a year— that's about $1,500 USD per annum (pocket change, really)
Several personal trainers
$100 USD to $250 USD per month on gym memberships alone (Johnson rarely skips a day)
Tattoos
We're great friends, but we're better enemies. Welcome Andy Garcia to our family. #BALLERS #Season2 @HBO Ball out.. pic.twitter.com/nJDp9OcTXi

---

---

— Dwayne Johnson (@TheRock) January 10, 2016
An entire wardrobe of bespoke suits (they obviously don't produce his size for off the rack…)
$35,000 USD on a Rolex
$1 million USD on a Pagani Huayra
$10 million USD to $65 million USD depending on whether he rents of owns his Gulfstream G650 private jet, "… the fastest one in the world…"
$3.4 million USD on a five bedroom, seven bathroom Southwest Ranches, Florida mansion in 2012 (sold a year later for $3 million USD)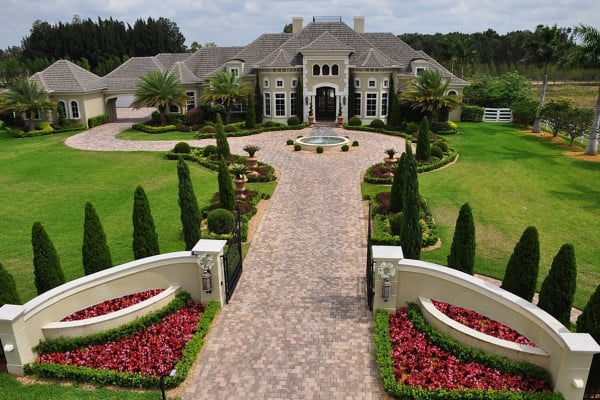 $4.5 million USD on a Fort Lauderdale, Florida mansion
An undisclosed amount on a six bedroom Hidden Hills, California home (later sold for $4.9 million USD)
Johnson has since moved back to Southwest Ranches, Florida, living in a $5.5 million USD home
He also owns a farm just outside of Charlottesville, Virginia
The Rock has sold about ten homes in the past decade in Florida alone
Cars for his close friends (yes, cars… plural, as in more than one)
Trucks for his dad (yes, trucks… plural, as in more than one)
A car for his mum (a family man through and through)
The Dwayne Johnson Rock Foundation, a charity which works with terminally ill children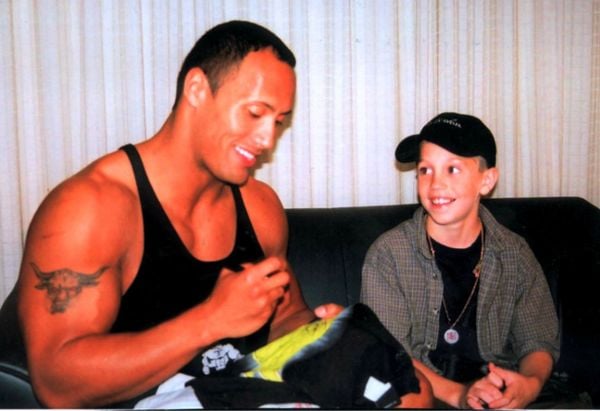 Suffice it to say, Dwayne 'The Rock' Johnson's net worth can afford any damn life he pleases.