Say what you will about Conor McGregor, but the Notorious one knows how to make a serious buck, especially in the case of his Proper 12 whiskey label. Last week, it was announced the brand had been completely acquired by the parent company of Jose Cuervo, 1800 Tequila, Bushmills, and Kraken – Becle – for quite a tidy sum.
For context, Becle initially purchased a 20% stake in Proper No. 12 whiskey during its founding before upping their minority stake to 49% in 2020 – reportedly for £169 million (AU$305 million), according to Wine & Spirits Daily (via WhiskyCast). The most recent purchase of the remaining 51%, however, will apparently net a noticeably lesser sum of £112 million (over AU$202 million). Regardless, Proper 12 can be conservatively valued at around $500 million, all the way up to $600 million.
So just how much money has Conor McGregor made from Proper 12? The former UFC champion and manager Audie Attar held an 80% stake in the beginning under parent company Eire Born Spirits; as previously mentioned, the other 20% was controlled by Becle.
---
---
RELATED: Jay-Z Sells 50% Stake Of Champagne House Armand de Brignac To LVMH
Setting aside any "salary" he'd receive for marketing efforts disguised as a symbolic position, assuming the conservative estimate, the fighting Irishman's cut will come from the aforementioned $500 million total split between himself, Attar, and Eire Born Spirits. Although the exact ratio of $$$ directed to each party has yet to be publicly disclosed, it wouldn't be surprising to learn that McGregor will gun for the lion's share. At the very least, we're talking (easily) over $100 million, perhaps even exceeding the $200 million mark.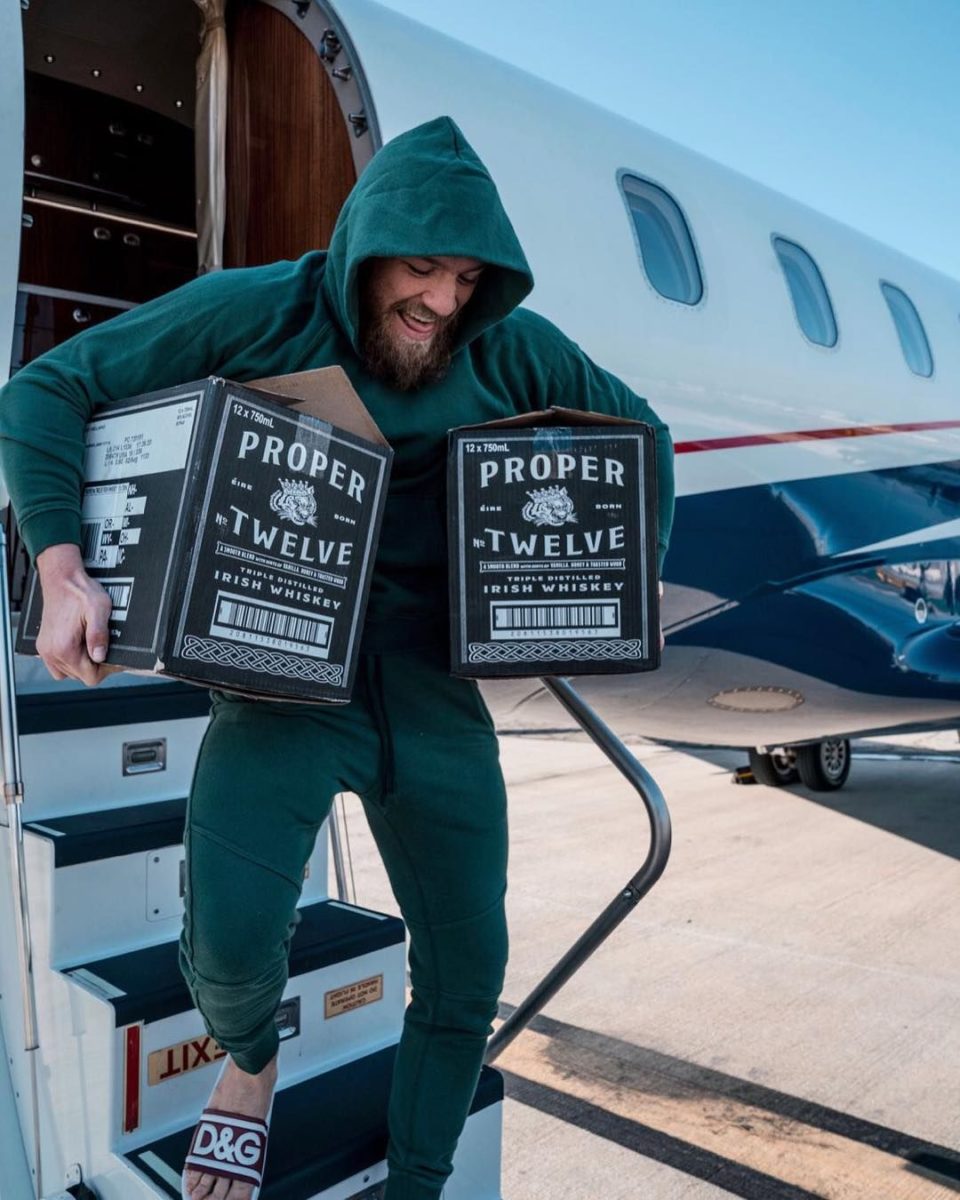 While the numbers regarding McGregor's earnings in this regard are admittedly semi-speculative – which certainly hasn't been helped by the man claiming to be a billionaire a la Kanye West pre-2020 – as the fourth highest-selling whiskey in the world, Proper No. 12 has embraced being a dram for the masses, stocked in supermarkets all over the UK at an affordable price point to generate considerable sales. 200,000 nine-litre cases were bought in the first six months of becoming available alone, and momentum hasn't appeared to slow.
RELATED: The UFC Is Now A Publicly Traded Company
"The last thing he needs to worry about is his paycheck," says UFC President Dana White, referring to the whiskey label's figures McGregor had revealed to him in confidence.

"The whiskey thing is probably going to make this kid a billion dollars. They can't keep his Proper 12 whiskey… they can't keep it off the shelves. It's flying off the shelves."

"All the casinos around here are not only serving it, selling it. He's killing it and good for him."
Becle will officially finalise the Proper No. 12 deal in June later this year.
RELATED: Drake's Whiskey Virginia Black Is Now Available To Buy In Australia
---
---