If the Walton family doesn't sound all too familiar, perhaps learning the source of their collective fortune – which currently hovers around the $200 billion benchmark – will clear things right up.
This American dynasty was established by the family's late patriarch, Sam Walton, who dreamed of "crusading for the consumer." In 1962, he turned his dream into a discount retail empire: Walmart. And the grand irony of it all? Fighting for the little guy transformed his family into the world's richest.
In present day, Walmart – and the Walton family fortune – is shared between its founder's three surviving children, Alice, Jim, and Rob, alongside his daughter-in-law Christy, as well as Christy's son Lukas; the names mentioned retaining ownership of a fraction less than 50% of Walmart. So how exactly did they manage to let US$11.4 billion (AU$16.4 billion) go down the drain in the span of a single day?
---
---
RELATED: The World's 500 Richest People Have Lost Over $2 Trillion This Year
The answer is actually quite mundane. No scandalous tales of problem children pissing it up the wall on benders, Bentleys, and babes. No duplicitous money managers rubbing their hands together at the thought of swindling three-comma sums and disappearing to the Bahamas. Walmart simply slashed its earnings outlook for the second time this year.
Walmart shares (NYSE: WMT) tumbled by 7.6% after it was announced that adjusted earnings per share are on track to decline as much as 13% in 2022. Rising consumer prices and a growing inflation problem tend to make shoppers feel wallet-shy. By the end of the same trading session, WMT closed 7.6% lower than when the bell was rung that morning.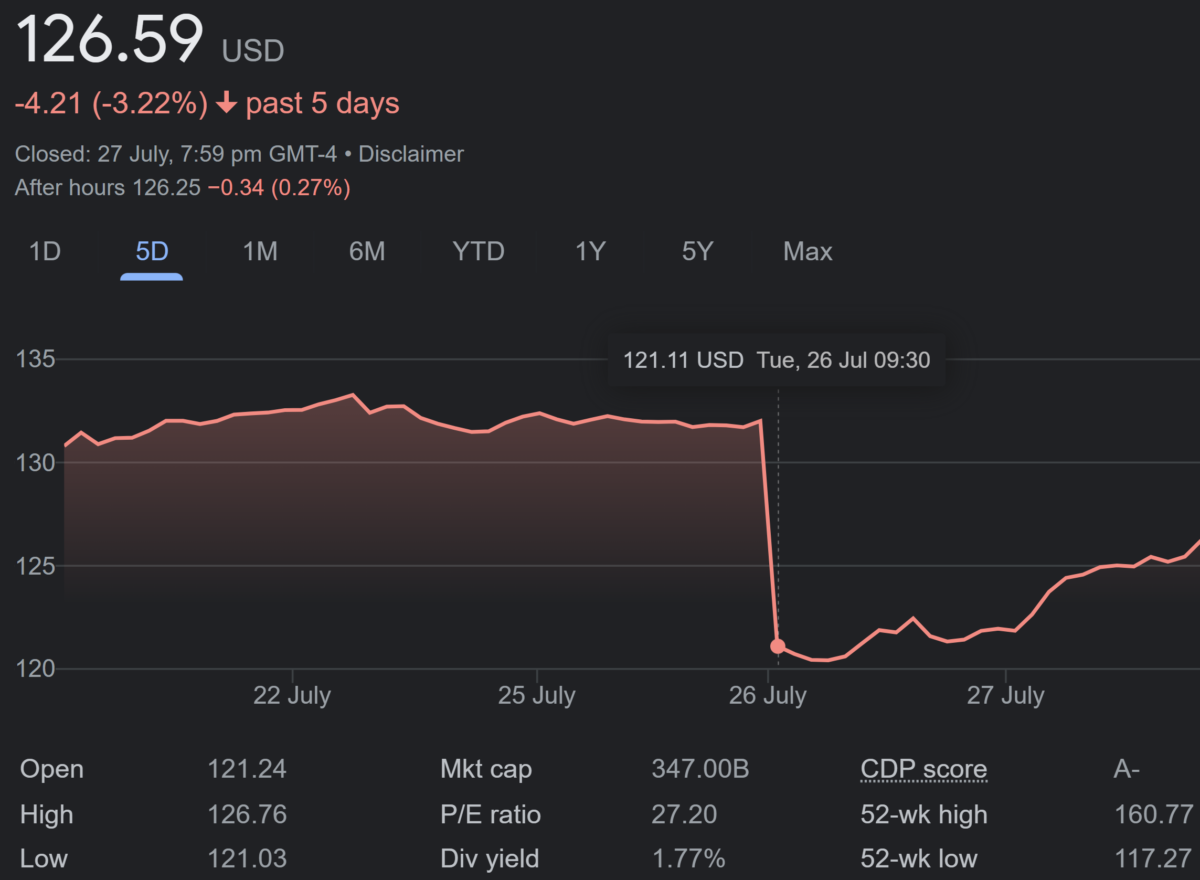 "Walmart wasn't the only retailer to see its shares tumble. Canadian e-commerce firm Shopify Inc. fell 14% Tuesday after Chief Executive Officer Tobi Lutke acknowledged the company's decision to expand rapidly coming out of the COVID-19 pandemic didn't pay off. As a result, the firm said it planned to cut about 10% of its workforce," explains Josephine Walker of Bloomberg.
"Tuesday's decline shaved $383 million from Lutke's net worth, dropping the 41-year-old co-founder's fortune to about $3.1 billion, according to the Bloomberg index. Ottawa-based Shopify's shares have plunged 77% this year."
RELATED: Stripper Hilariously Explains Why She Can Predict Markets Better Than Bankers
This was understandably an unpleasant surprise amongst investors. Two months ago, Walmart had projected earnings per share would only dip approximately 1%, while an increase was on the cards further back in February (albeit a slim one).
---
---
This would've also come as quite a shock for the Waltons themselves, given the discounted nature of their wares has traditionally kept the stock price afloat during recessionary times. But there's only so much 2-for-1 deals can do when inflation hits what The Sydney Morning Herald has correctly described as a four-decade high. And especially not when the company is in the process of reducing merchandise stockpiles. This storm just ain't gon' be weathered.
According to the Bloomberg Billionaires Index, the Walton family fortune has faced a loss nearing 11% since the beginning of 2022.
Side note: wonder how/if this will impact Rob Walton's bid to by the Denver Broncos?