In what seemed like just a matter of months, parallel to their own meteoric rise to mainstream stardom, tradies turned Instagram comedians Jack Steele and Matt Ford – otherwise known as The Inspired Unemployed – essentially built their now-ubiquitous Better Beer brand, with total retail sales having recently hit the eight-figure benchmark.
Last year, it was revealed that Better Beer generated $7.8 million worth of sales between January 1st to March 31st alone (approximately 1.8 million litres). What did the zero carb / 4.2% ABV bevvies earn beyond those parameters? According to The Australian Financial Review, since hitting shelves back in October-November 2021, Better Beer has generated $50 million worth of sales in total, effectively cementing its status as one of Australia's fastest-growing beer brands in almost a decade.
"[Parent company] Mighty Craft outlined in a December quarter update that Better Beer, which has been prominent in Dan Murphy's stores owned by Endeavour Group, had exceeded expectations by selling 3.2 million litres across October, November, and December. This compared with 1.4 million litres in the three months ended September 30th," explained Simon Evans of AFR.
"The Better Beer brand is now on course to exceed a 10 million litre volume target for 2022-23. December sales had been particularly strong. Better Beer sales in the December quarter of 3.2 million litres were 687% higher than the December quarter a year earlier, when the brand was in its infancy."
RELATED: Australia's "Favourite" Beer Rankings (Understandably) Sparks Debate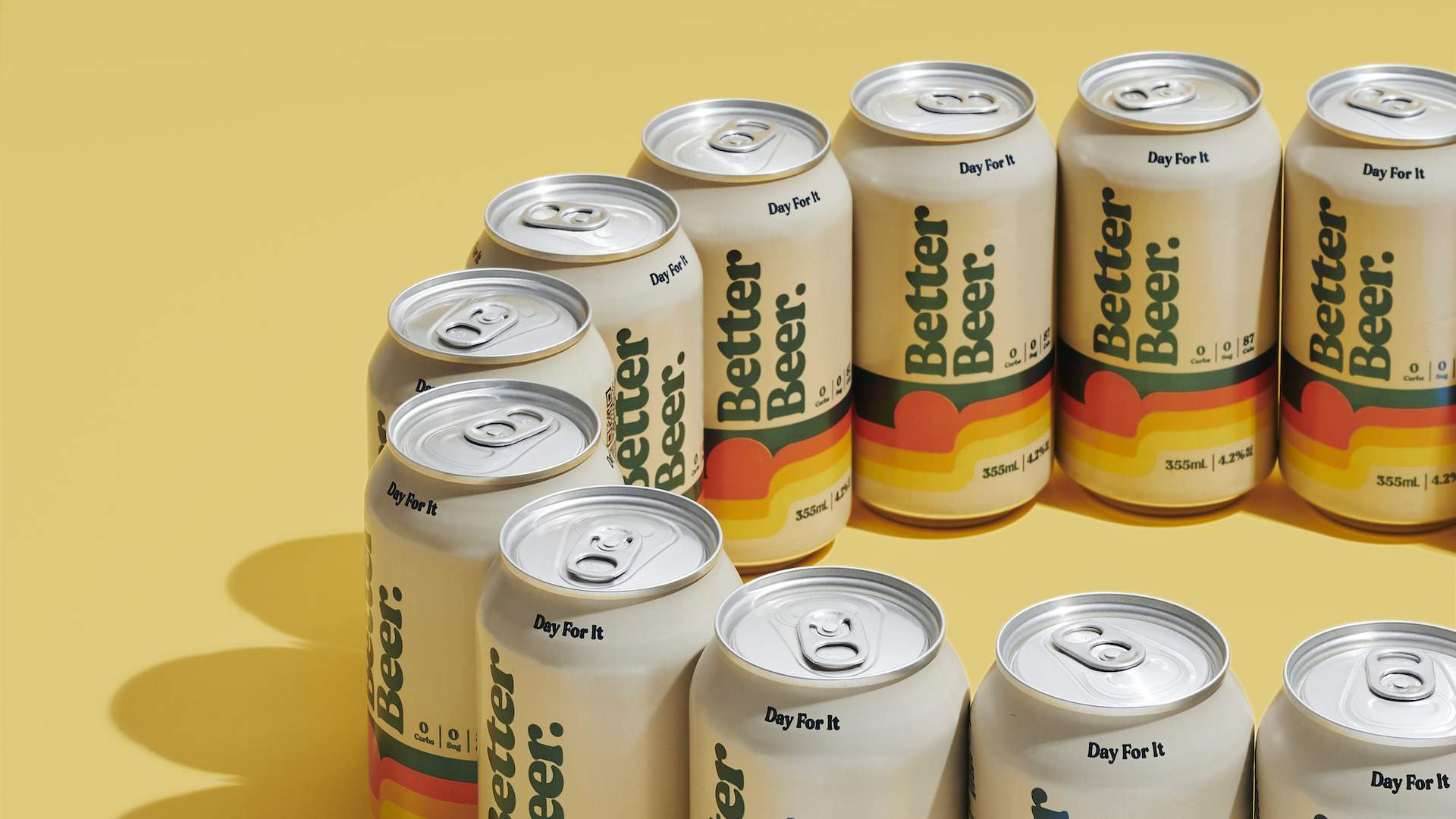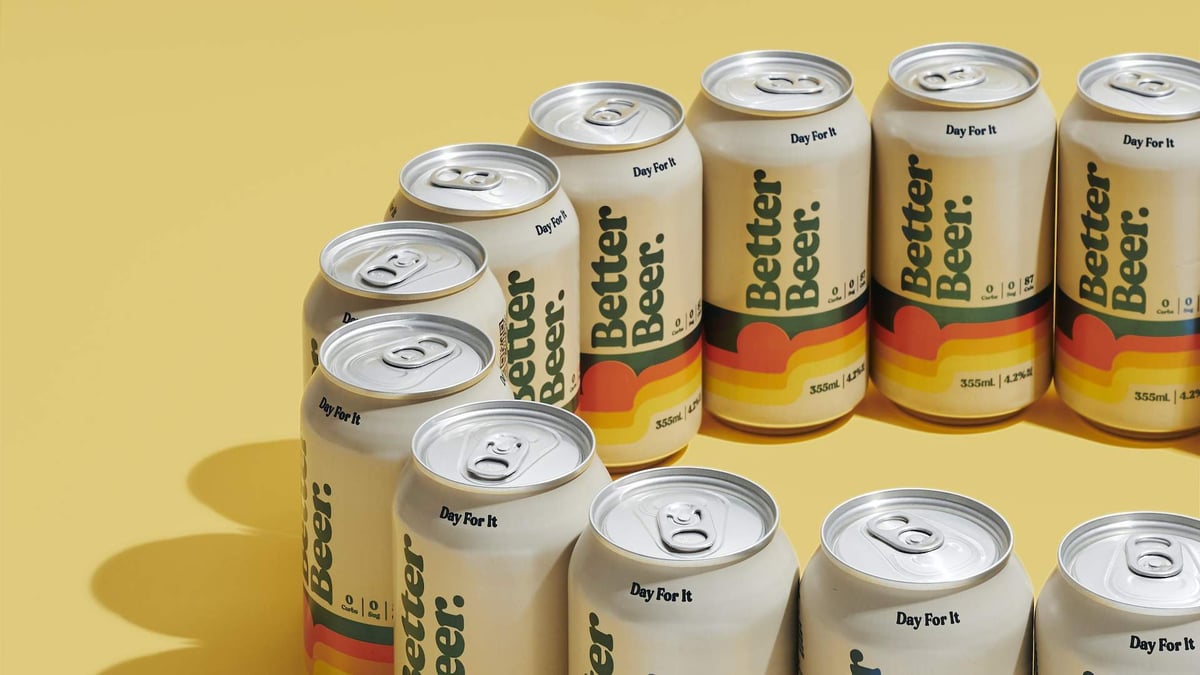 The blueprint behind this success story was simply opportunity meets timing with a dash of preparation.
Launched by Nick Cogger of Torquay Beverages Co in partnership with Mighty Craft around late 2021, both parties had long suspected something like Better Beer would print money here in Australia. All it really needed? To be packaged with the right marketing, which is precisely where Steele and Ford came into the picture – and where they'd prove instrumental.
As previously alluded to in the opening paragraph, at the time, The Inspired Unemployed were experiencing considerable momentum on social media; effectively doubling their followers in the year prior while cultivating an incredibly engaged audience. Throw in the fact that this was never a particularly hard sell – they were introducing a health conscious alternative to regular tinnies at a time when Aussies were forced to drink at home – Better Beer was always bound to make a splash.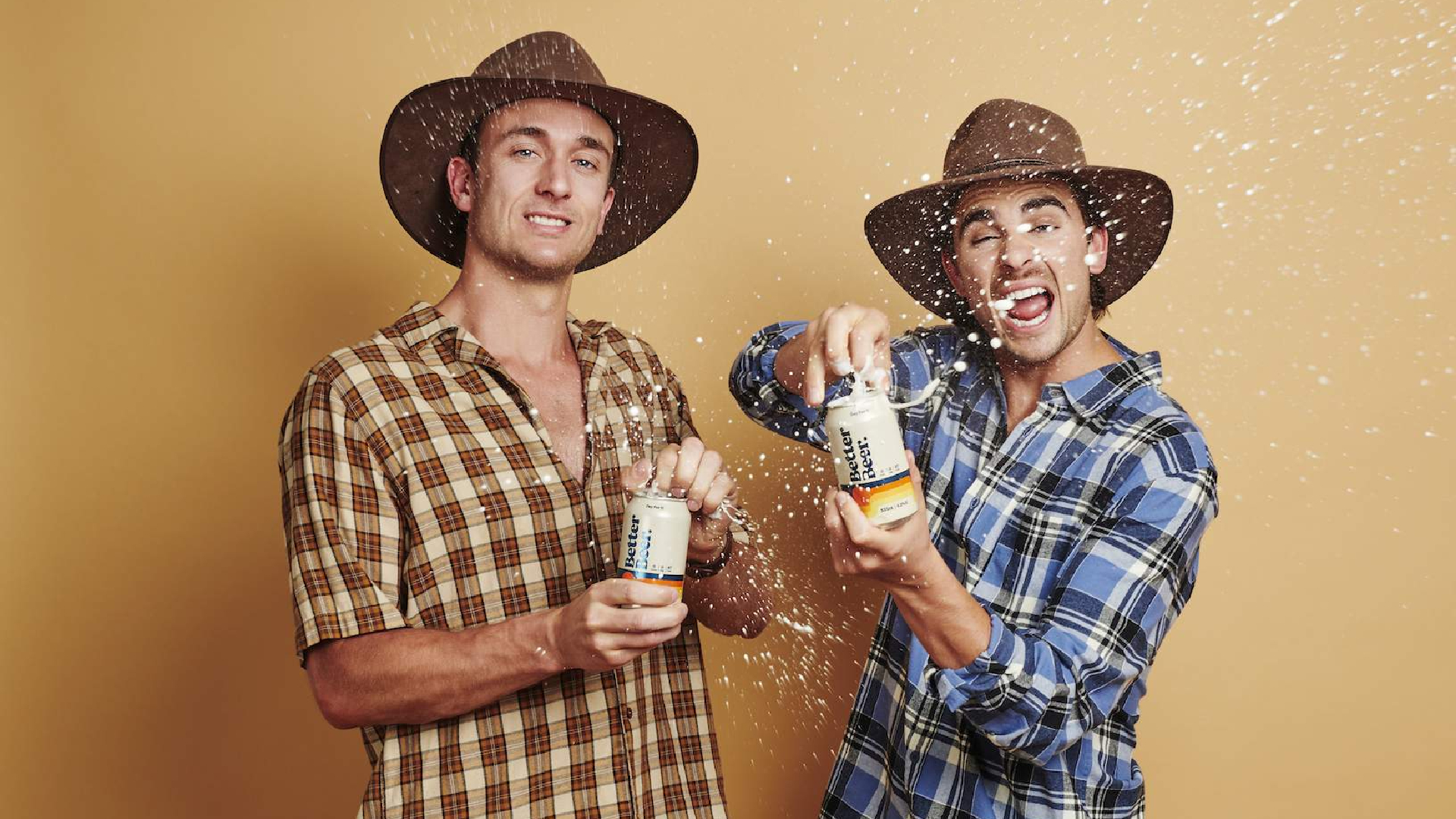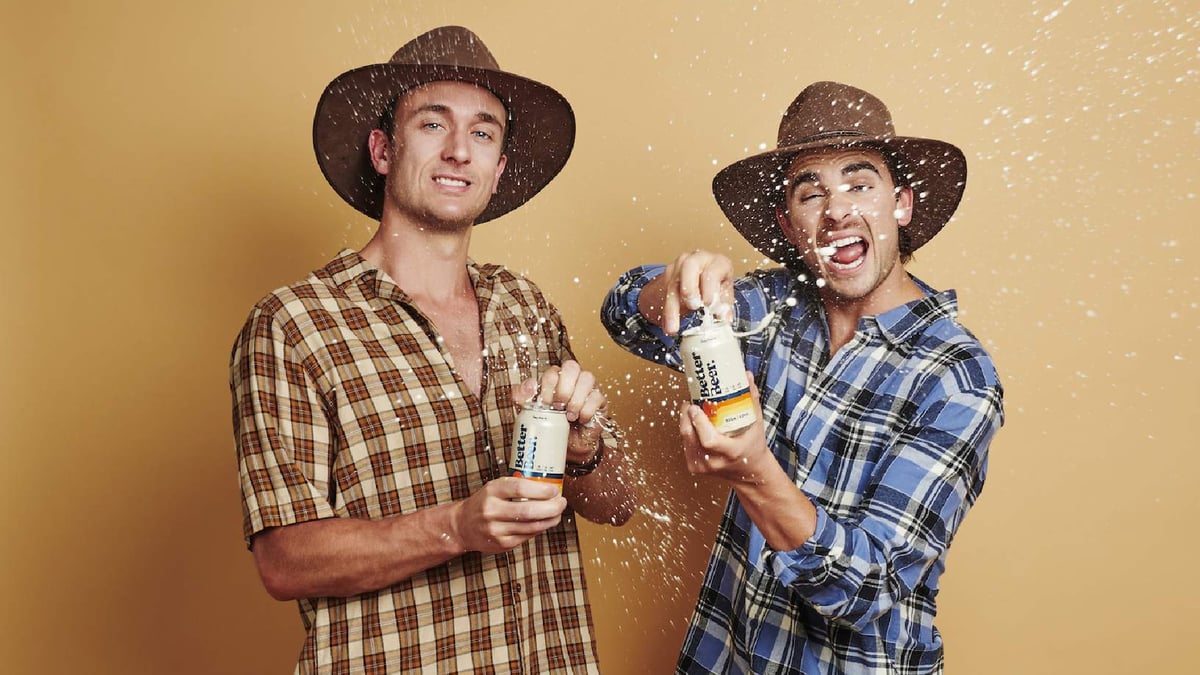 RELATED: The Fascinating Story Behind The Voice Of VB's Iconic Ads
In exchange for 21% stakes in the brand apiece – leaving Cogger and Mighty Craft with a 20% and 37% slice of the pie, respectively – The Inspired Unemployed agreed to give Better Beer their co-sign and reportedly 100 million+ site impressions. Before long, they were cookin' with oil.
"It's disrupted the beer category like nothing else we've seen in the past decade," Mighty Craft CEO Mark Haysman noted, who went on to describe Better Beer as a "unique asset of significant value."
It's to the point where expansion into the United Kingdom is now on the cards after "robust" sales in the New Zealand market, the latter of which also exceeded expectations. Although Haysman has reassured, "The real focus is driving really hard in Australia."
"We say no to 95% of brands that want to work with us. If it's going to fit with our tone, then we'll do it. But we need creative control and we need to like the brand," Jack Steele previously told BH during an interview.
"We're like the gateway to the battlers," added Matt Ford
RELATED: How One Bloke Turned His Meal-Prepping Dread Into A $200 Million Empire