You'll never be able to control whether you're the most intelligent or talented person to walk in the room, but what you can always – always – control is whether you're the hardest working one. It's a mentality that often informs the successful's, well… success. The only problem? Every now and then, there are operators like talk show icon Jay Leno who can't seem to switch off out of fear he'll become nothing more than another "rich guy that sits in a pool."
Since making his major debut to American audiences and beyond on The Tonight Show circa 1977 – stepping up as the natural successor of legendary personality, Johnny Carson; a weighty responsibility to shoulder if we ever did hear one – Leno has worked in showbusiness for almost 45 years, virtually without a break from the pubic spotlight. And even though the man himself retired from the late-night circus back in 2014 to make way for – shudders – Jimmy Fallon, he's still juggling host responsibilities for multiple shows, along with a fully-booked stand-up comedy schedule. So what exactly makes Jay run?
"I was trying to impress my mother and I said, 'You know… Sylvester Stallone just got $10 million for two weeks' work,'" Jay Leno tells CNBC Make It.

"And she said, 'Yeah – but what's he going to do the other 50 weeks? What happens when that job's out?'"
---
---
RELATED: Jay Leno's $17.4 Million Newport Mansion Channels Great Gatsby Vibes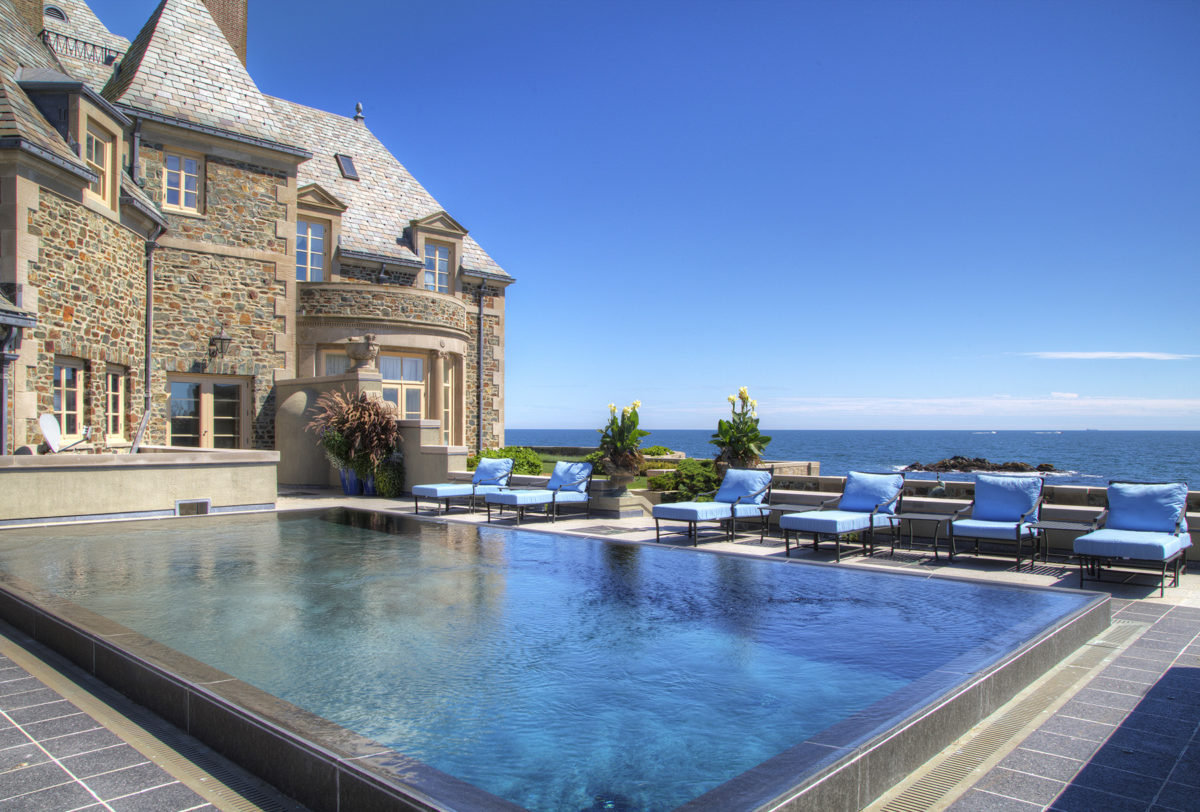 Leno suspects this very exchange, in addition to the fact his parents grew up during the Great Depression "whenever everything was just awful," planted the initial seeds of his work ethic.
"Later on, I was literally in that position where I was making a ton of dough doing The Tonight Show, but I had it in my head that if I didn't go out and tell jokes and earn money… it wasn't real. It was all in the bank somewhere."
Hilariously enough, this very logic is precisely the reason why Jay Leno hasn't taken a dip in the pool of his Beverly Hills mansion in 30 years; unable to shake the feeling there's a far more productive use of his time – despite earning more than $30 million a year during The Tonight Show era.
"Every time I get near [my pool], I'll get that Boston voice in my head going: 'Really? Is that what you are now? A rich guy that sits in a pool?' There must be something I could be doing besides this."
While he admits the entire thought process is "ridiculous," it ultimately served him well.
"It does keep you hungry. And hunger is what it's all about."

---

---
At the time of this writing, Jay Leno has an estimated net worth of US$450 million (AU$600 million).