Forget what you learned in primary school. Dibber dobbers don't wear nappies — they collect $5 million rewards for ratting out Russian oligarchs to the US government. At least according to the newly-launched Kleptocracy Asset Recovery Rewards Program (KARRP).
The KARRP was actually established prior to Russia's invasion of Ukraine – approved by Congress during the Trump administration, despite old Donny's attempt to veto the broader defence bill for confusing + nonsensical reasons – but represents yet another act of solidarity between the United States and its allies to sanction Russian individuals/entities in cahoots with President Vladimir Putin (or enabling the conflict at hand).
As you can imagine, there are pages upon pages of fine print to sift through if you want to claim your seven-figure bounty. Essentially, all you need to qualify for a payout is to provide information that leads to the seizure, restraint, forfeiture, or repatriation of assets linked to corruption involving the government of the Russian Federation. This encompasses anything from the more tangible (and flashier) toys like yachts, private jets, and mansions to financial holdings like bank accounts and hedge fund-managed investments.
---
---
RELATED: Russian Billionaire's $793 Million Superyacht Seized By Italian Government
"The language here is very broad," Ross Delston, independent attorney and anti-money laundering compliance expert, explains to Vice.
"It could include a wide range of assets."
Given how Russia was crowned the most corrupt European nation by Transparency International's Corruption Perceptions Index back in 2021, ranking 136th out of 190 countries, there definitely won't be a shortage of targets.
Qualifying assets must be located in the US, held in a US financial institution, or somehow in possession of a US citizen. Yes, this is one of the rare occasions where it's actually a benefit to be an American in 2022… as long as you're not a US government employee, in which case you're shit out of luck. Additionally, the Secretary of the US Treasury may consider kicking a sum exceeding $5 million in your direction under the Kleptocracy Asset Recovery Rewards Program should they feel it's warranted.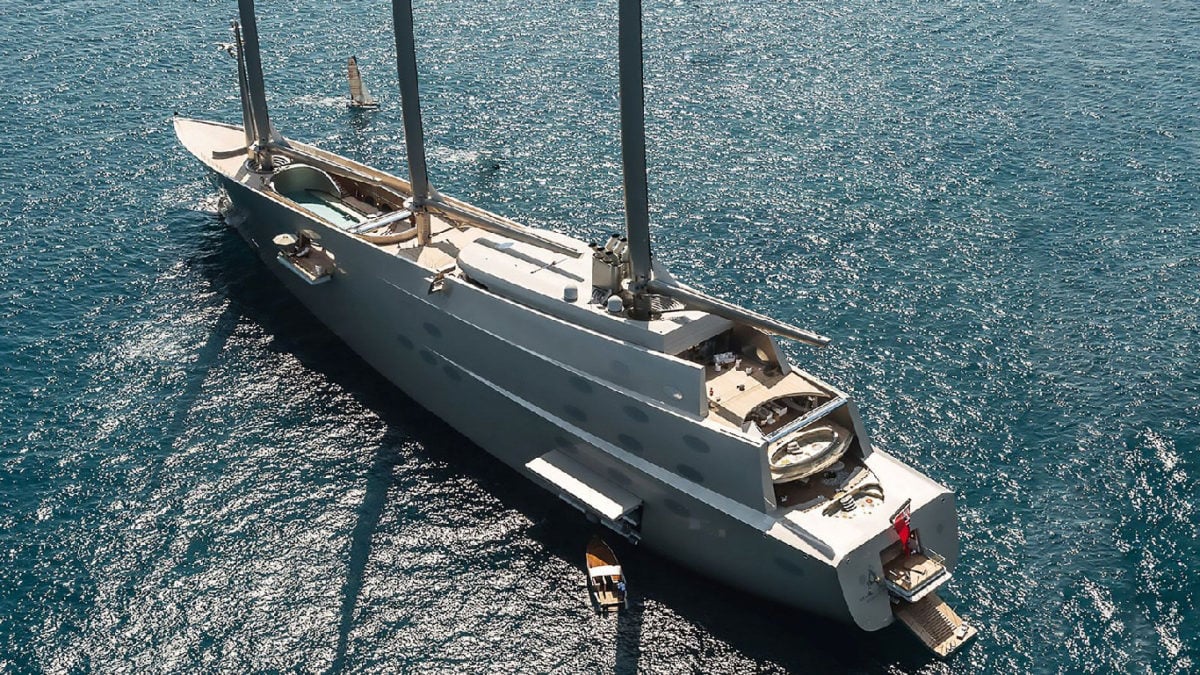 Beyond the US borders, you will have noticed seizures have been steadily escalating over the past month. Last week, notable industrialist Andrey Melnichenko became the latest victim of European Union's sanctions after his €530 million (AU$793 million) Sailing Yacht A was intercepted off the Italian coast by authorities.
The task force sniffed Melnichenko out after identifying him as a key member of the Putin administration's financial aid. In justifying their decision, a member of the EU Council stated that the Eurochem and SUEK owner "belongs to the most influential circle of Russian businesspeople with close connections to the Russian government." The world's largest motor yacht is currently impounded at the city of Trieste.
---
---
Find out more about the Kleptocracy Asset Recovery Rewards Program below.