Every so-called fundamental of traditional investing has gradually been forced off a cliff's edge by a rabid, pitchfork-wielding mob of the internet savvy. Gone are the days of bonds and (non-meme) stocks. These days, it's all about JPGs of miserable looking apes, shitcoins named after uninspired dick jokes, and leveraging the power of hype. Now, Moscow's HSE University has published research indicating anyone who's looking to make a tidy profit should invest in LEGO.
The collective of learned academics examined the prices of 2,322 LEGO sets between 1987 and 2015, compiling a dataset comprised of information regarding primary sales and online auction transactions (strictly the sales of new, unopened sets).
"Average returns on LEGO sets are 10-11% annually – and even higher if the new set was purchased on the primary market with a discount," notes Victoria V. Dobrynskaya, Associate Professor of Economic Sciences.

"Which is more than stocks, bonds, gold, and many collectible items – such as stamps or wines – yield."
---
---
RELATED: How The Best Alternative Investments Rank Globally
In terms of the secondary market, prices usually begin to increase two or three years after a product has been "retired" or discontinued, although it's also worth noting there's significant variation in returns. According to Dobrynskaya et al., the figure would range from -50% all the way to +600% annually.
"Prices of small and very big sets grow faster than prices of medium-sized ones, probably because small sets often contain unique parts or figures, while big ones are produced in small quantities and are more attractive to adults."
"Prices of thematic sets dedicated to famous buildings, popular movies, or seasonal holidays tend to experience the highest growth on the secondary market – the most expensive ones include Millennium Falcon, Cafe On The Corner, Taj Mahal, Death Star II, and Imperial Star Destroyer."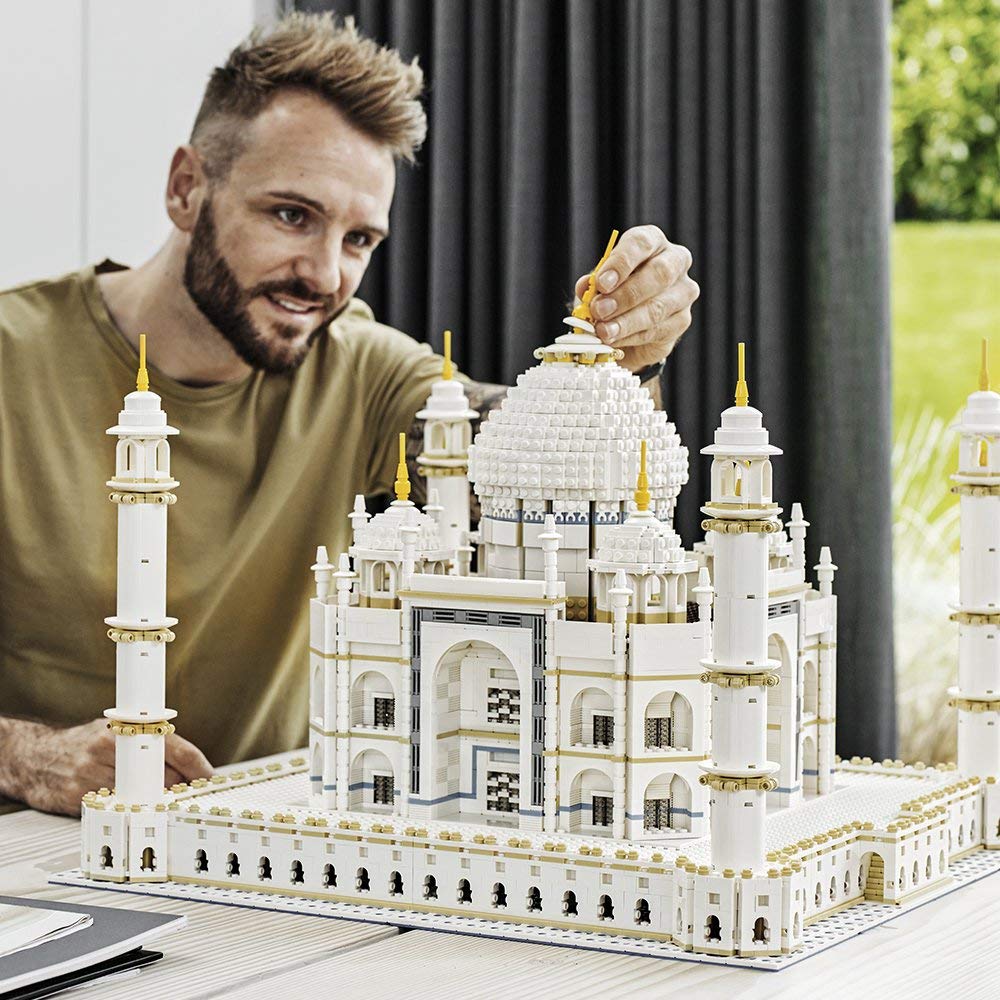 RELATED: LEGO Unveils 9,090-Piece Titanic Set For Anyone Still In Lockdown
Another category to keep an eye out for includes sets issued in limited editions or distributed at promotional events. As you know, rarity generally tends to jack up the value of something from the collectors' perspective.
Plus given how LEGO prices are weakly dependent on the stock market if at all – they actually kept climbing during the global financial crisis of 2008 – and are relatively easier to buy than, say, art, antiques, and cars, the boffins at HSE University assert this might be the most reliable + accessible way to invest for the long term.
---
---
"Even taking into account the small prices of most sets, this is a huge market that is not well-known by traditional investors," adds Professor Dobrynskaya.
"But one must be a real LEGO fan to sort out the market nuances and see the investment potential in a particular set."
If you're looking for any inspiration, check out BH's catalogue of LEGO-related content here.