Lionel Messi and Cristiano Rolando may have seen a definite end to their 2018 World Cup runs, but they'll still find other ways to win. Through their bank accounts, for one. As the highest and second highest paid football players around, respectively, the Argentinian and Portuguese natives stand to be two of the greatest performing athletes on and off the field.
Here's how they stack up against each other for their net worth and how it's spent:
Income (Messi)
This current year, Lionel Messi has made $111 million USD so far.
In 2017, he signed a contract which stipulated an annual payment of $80 million USD from Barcelona.
Holding a lifetime deal with Adidas, Messi rakes in an additional $27 million USD per year in endorsements… though that figure is also accounted for by non-lifetime. deals with Pepsi, Gatorade, Mastercard, and a few others.
Messi is considered so valuable to Barcelona that any club that wants him will be forced to pay an $835 million USD buy out fee.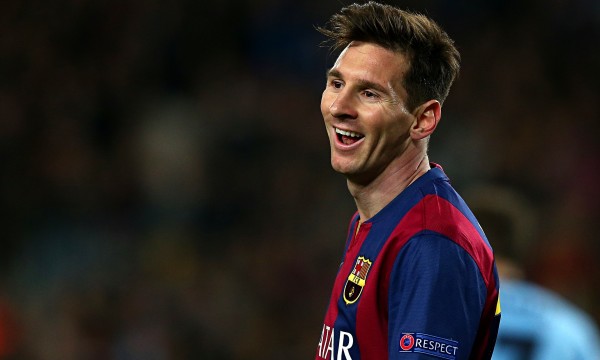 Income (Ronaldo)
Cristiano Ronaldo has made $108 million USD in the past twelve months.
His contract with Real Madrid stipulates an annual payment of $61 million USD… with apparently more to come in the next contract.
In response to Messi's lifetime deal with Adidas, Ronaldo has a lifetime deal with Nike which promises $25 million USD per year.
This means he will have earned $1 billion USD from this one deal by the time he's 73 years old.
Endorsements such as this in addition to that of Tag Heuer, Herblife, and for some reason, KFC, accounts for $47 million USD of his yearly take.
He was apparently paid $22 million USD not to appear in a film being made by Martin Scorsese because the subject of the film didn't want him to be in it. OK, mysterious…
Ronaldo is considered so valuable to Real Madrid that any club that wants him will be forced to pay a $1 billion USD buy out.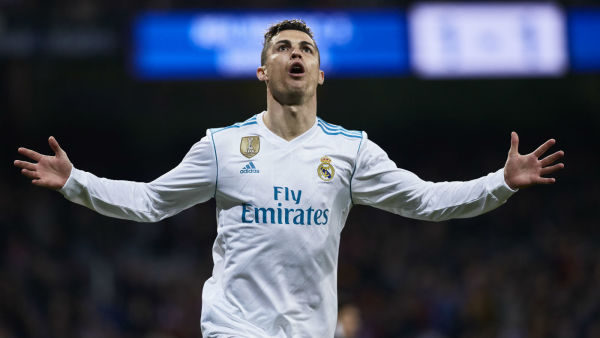 Spend (Messi)
This one is admittedly more difficult to write about in comparison to previous instalments of this series, given Messi is much more private and modest with his finances.
First and foremost, there's his collection of cars ranging from a Toyota Prius, two Maseratis, a Ferrari, and a few more valued over an estimated total $40 million USD (the Ferrari, a 1957 Ferrari 335 S Spider Scagliett, cost $37 million USD alone).
Like most wealthy and successful individuals, real estate is something he's well acquainted with.
Messi bought a Castelldefels house just outside of Barcelona in 2009 for $2.37 million USD.
Since then, he has spent more than $7.9 million USD renovating it to his taste.
The average price of houses in this area today is around $5.9 million USD, and here's why that's important to know…
In 2013, the tenants next door were apparently nosy, noisy, and rude.
Messi initially tried building a wall but the neighbours threatened legal action – so he bought the property from under them for some peace and quiet.
He also retains ownership of his childhood home in Argentina, though no one lives there anymore.
Messi is a family man through and through, so family trips are never out of the question…
Occasionally, he likes to travel in style by way of a private jet.
This sets him back $5 million USD to $40 million USD depending on whether he rents or owns, but given his modest nature, it's probably the former.
Speaking of style, the man is no stranger to donning the odd custom three-piece.
In terms of philanthropy, Messi once commissioned a gold cast of his foot to be made in support of Japanese tsunami relief – it was auctioned off for $5 million USD.
And what's any man without his best friend? Which is why he has a big ass dog… this floofer of a good boy probably isn't too cheap to feed, either…
Spend (Ronaldo)
First and foremost (again), is the matter of cars – as one of Ronaldo's biggest hobbies, he drives 'em all.
There's a $300,000 USD Lamborghini Aventador, a couple of Maseratis, a Mercedes, a Porsche, a Bentley, and reportedly fourteen more of the same calibre, including a Bugatti Chiron.
In 2009, he crashed a $320,000 USD Ferrari in Manchester… so you could add an obscene amount of insurance payments to the 'spend' category.
Again, real estate is the name of the game for the wealthy and successful
Ronaldo resides in a $7.1 million USD La Finca, Madrid villa located within an exclusive gated community.
He also owns an $18.5 million USD apartment in the Manhattan Trump Towers.
And yes, he has opened a football-themed hotel in his hometown of Madeira, Portugal; the exact metric of his investment, however, is unknown.
Of course, there's the endless supply of well-fitted and expensive suits; again, the exact figure in terms of monetary spend is unclear, but it's probably less than you'd think given his partnerships with Armani and so forth.
On the subject of fashion, Ronaldo has been sighted with a $160,000 USD Jacob and Co. watch.
Then there was that one time he liked a wax statue of himself so much, he paid around $30,000 USD for his own version.
Ronaldo is also is a family man through and through, so family trips are never out of the question either.
Similarly to Messi, he likes to travel in style by way of a private jet from time to time, which sets him back $5 million USD to $40 million USD depending on if he owns or rents.
Any sane professional will tell you to protect your assets, and this is exactly why Ronaldo has insured his money-making legs for a staggering $144 million USD.
He was also convicted of tax fraud by Spain on the day of his World Cup clash with the aforementioned country. Thus, you can also deduct his 18.8 million Euro fine from this year's expenses.
All in all, it's a lavish but wholesome life for both parties. Paying for everything a successful family man would… except taxes.