"Do what you love and you'll never work a day in your life." A sentiment which was probably running through the mind of Michael Jordan as he officially signed on to become a DraftKings special advisor. Lending his expertise to the sports betting company in exchange for an undisclosed percentage of equity, His Airness has effectively united his passion for a cheeky punt with his passion for making outrageous amounts of bank.
According to a statement released by DraftKings, the NBA icon and billionaire will reportedly "provide strategic and creative input to the Board of Directors on company strategy, product development, inclusion, equity and belonging, marketing activities, and other key initiatives" going forward. Which, on face value, sounds like the organisation has secured a pretty tidy deal for themselves, considering the wide scope of responsibilities and potential value to be derived from a man who is quite literally – a walking-living-legend.
This announcement didn't just catch BH's attention, of course. Investors welcomed the news with a +13% surge of the DraftKings stock price (NASDAQ: DKNG). Around 10% of that surge occurred in pre-market trading, with the remaining few points occurring throughout the day. At the time of this writing, a single share is priced at just a touch below US$40. Certainly not a bad bit of growth for a company that was only taken public in late April this year after merging with a special purpose acquisition company.
---
---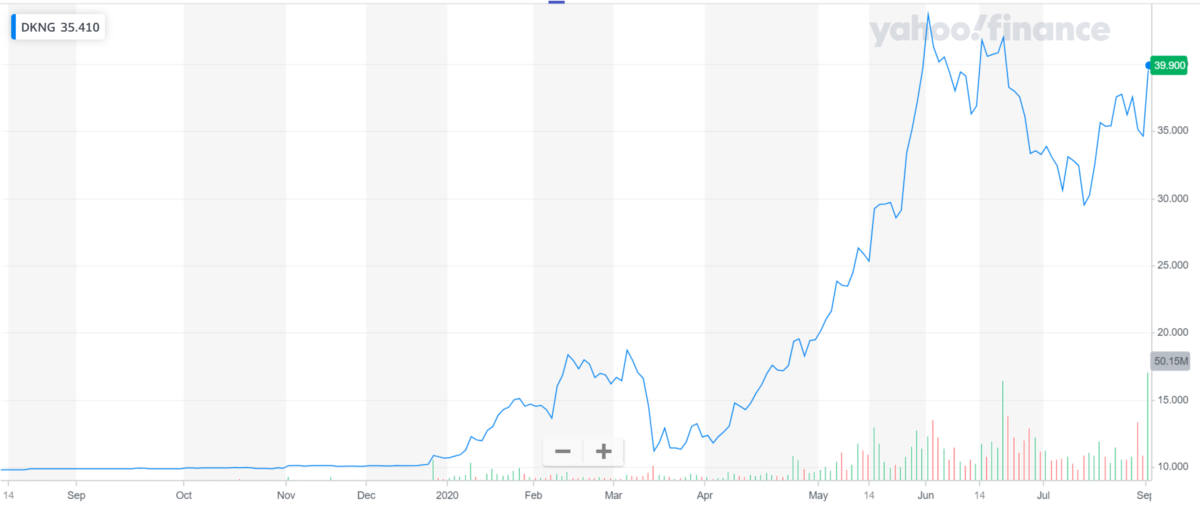 "[Michael Jordan] is among the most important figures in sports and culture, who forever redefined the modern athlete and entrepreneur," says Jason Robins, CEO of DraftKings, via press statement.
"The strategic counsel and business acumen Michael brings to our board [are] invaluable, and I am excited to have him join our team."
Rival betting companies better hope Michael Jordan and DraftKings don't take anything personal. We all know how that story ends…