As founder Bill Gates divides his own personal net worth in light of the divorce announcement, Microsoft has finally joined the four-comma club – closing the latest day of trading with a market cap valued above $2 trillion for the first time in the company's 35 years of being a publicly listed company. Effectively, Microsoft has become the second publicly listed US company in history to ever reach the milestone.
This comes as the software giant unveils the next iteration of its long-running flagship operating system, Windows 11 (five years since the release of Windows 10). With CEO Satya Nadella at the helm, the company has experienced what CNBC has described as a "rejuvenated" period of its existence, finding growth in sectors outside of the aforementioned Windows OS such as cloud computing and acquisitions of exciting new tech. From LinkedIn to Mojang, GitHub and everything else in between, over US$45 billion (AU$59.2 billion) has been spent snapping up the worthwhile innovators.
Under the leadership of Nadella, not only has the entire operation been "reshaped" – the Microsoft stock price has also increased by approximately 600% since replacing former CEO Steve Ballmera; the latter of whom experienced the same stock fall by 32% during the 14 years he was top dog. In fact, across 2021 alone, the Microsoft stock price has gained a respectable 19% so far, outperforming both Apple and Amazon.
---
---
RELATED: Discord Turns Down Over $10 Billion From Microsoft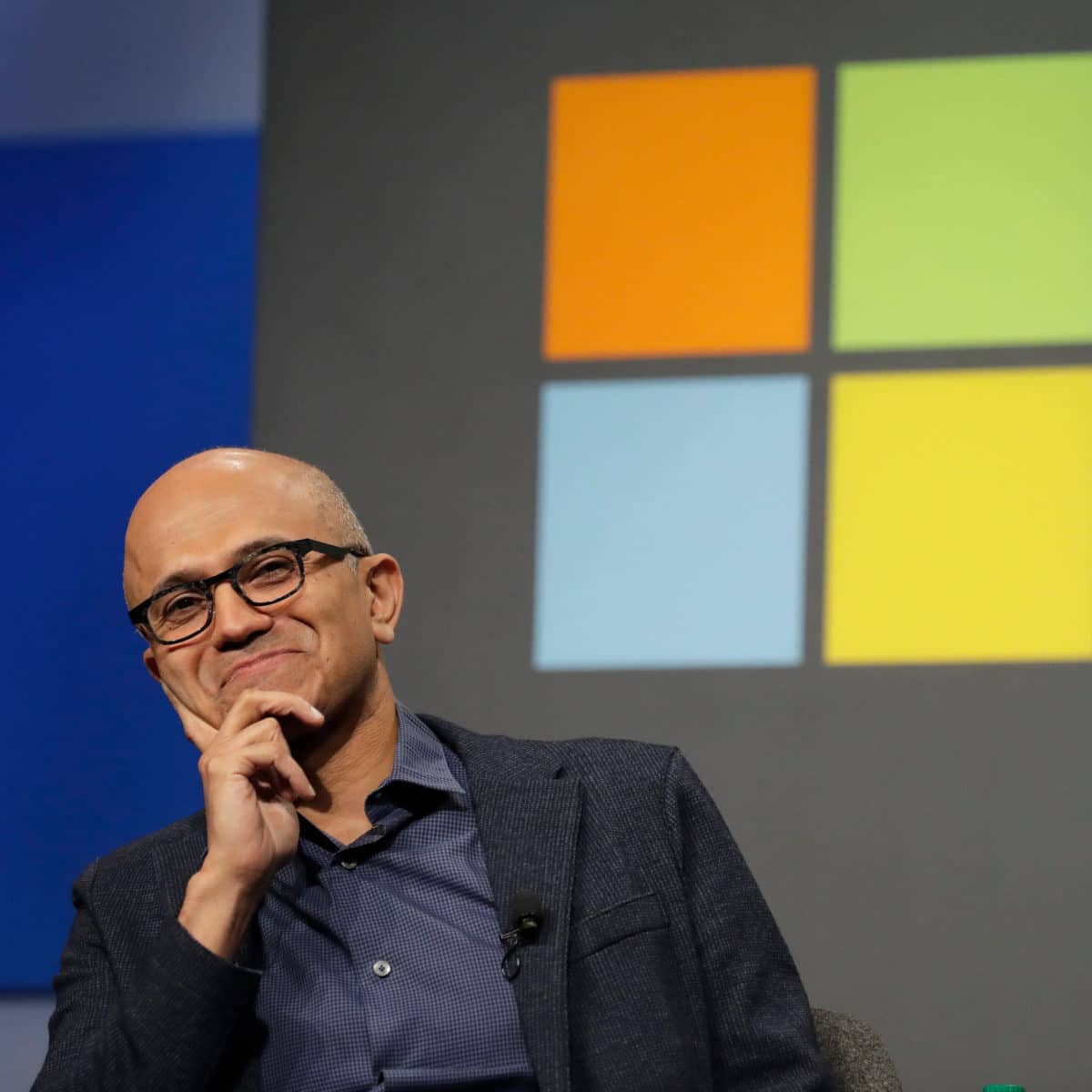 "Microsoft has its hands in a lot and it is doing it all well: gaming, cloud, automation, analytics, AI," Clearbrige Investment Senior Research Analyst Hilary Frisch tells Bloomberg.

"It is an attractively valued name within tech, and it should benefit from both the economy reopening as well as from a more pronounced shift toward the cloud."
"Microsoft checks all the boxes: it is in the markets that investors favor, it offers strong and sustainable growth, and it remains very well positioned to capitalize on the long-term secular trends we see in technology," says Edward Jones Analyst Logan Purk.

"A $2 trillion valuation is warranted, given how it has pivoted toward the cloud, and it remains attractively valued even given the strong performance."
While it took a little longer to reach the $2 trillion mark than key rival Apple, Microsoft was among one of the first companies to break $1 trillion with its market cap back in early 2019. And now the race to $3 trillion begins.