Contrary to popular belief, Netflix doesn't have an infinite content budget… although the upper limits of what they're willing to spend isn't exactly pocket change. As revealed in its Q1 earnings report, the streaming giant plans to fork out over US$17 billion (AU$22 billion) throughout fiscal 2021.
"As we've noted previously, the production delays from COVID-19 in 2020 will lead to a 2021 slate that is more heavily second half weighted with a large number of returning franchises," outlines Netflix.
"And while the roll out of vaccines is very uneven across the world, we are back up and producing safely in every major market, with the exception of Brazil and India. Assuming this continues, we'll spend over $17 billion in cash on content this year and we'll continue to deliver an amazing range of titles for our members with more originals this year than last."
---
---
RELATED: Netflix Is Paying A Stupid Amount Of Money For 'Knives Out' 2 & 3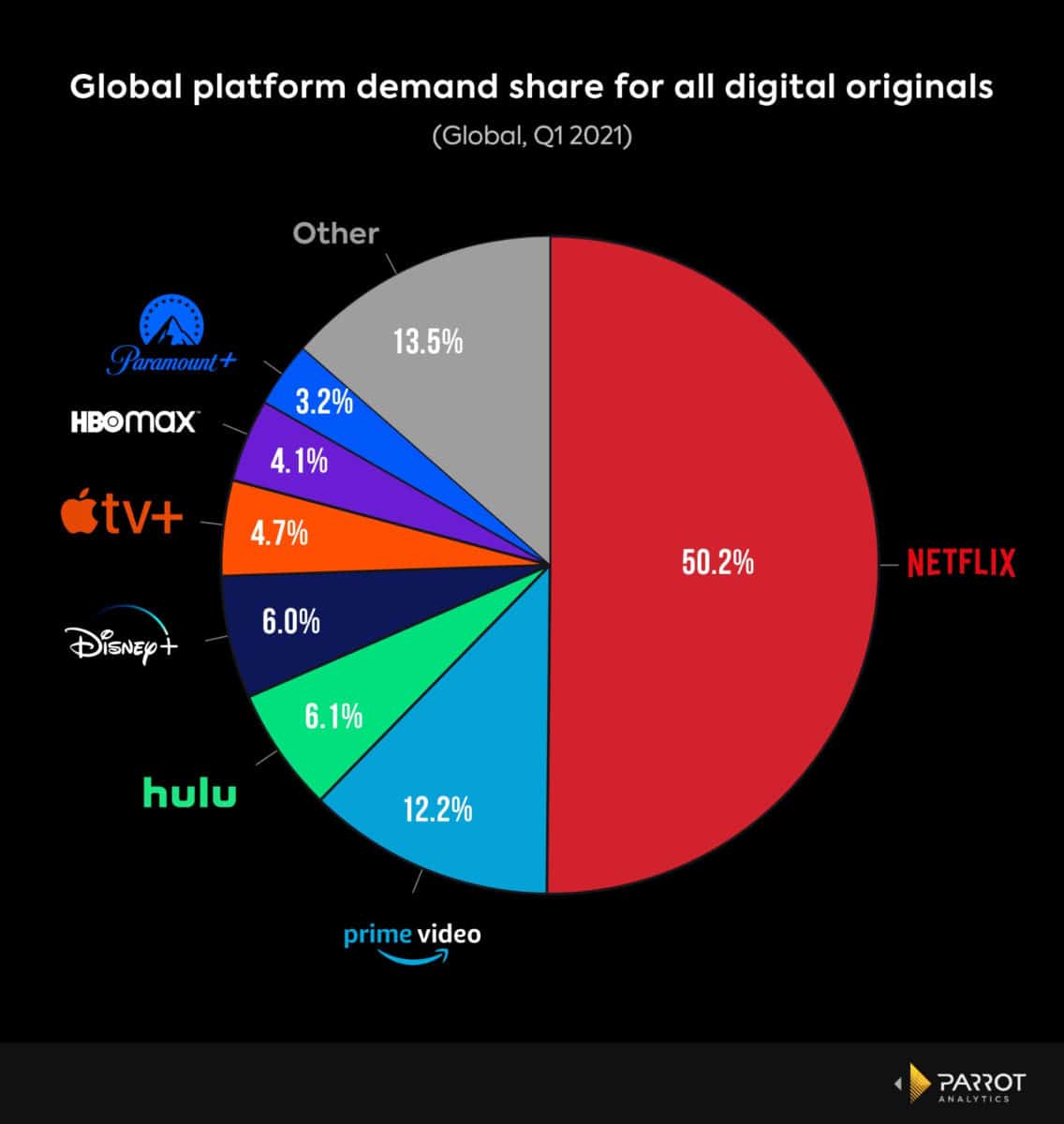 For reference, the Netflix content budget was only US$13.9 billion in 2019, dipping to just US$11.8 billion last year for obvious reasons. Reading between the lines, it's clear the crimson N is playing for keeps as upstart services vie for market share and the boom of subscriber growth it enjoyed during the pandemic begins to ease off.
Other numbers revealed in the Q1 earnings report shed light on how recent properties have been performing in our queues. Among Netflix's most-watched shows of 2021 so far, here are some viewership numbers.
Netflix Most-Watched Shows Of 2021 (So Far)
Fate: The Winx Saga – 57 million household viewers
Ginny & Georgia – 52 million household viewers
Firefly Lane: Season 1 – 49 million household viewers (during the first 28 days of release alone)
Cobra Kai: Season 3 – 45 million household viewers
Netflix Most-Watched Movies Of 2021 (So Far)
Outside The Wire – 66 million household viewers
Yes Day – 62 million household viewers
I Care A Lot – 56 million household viewers
To All the Boys: P.S. I Still Love You – 51 million household viewers
Despite all this – as well as how it managed to beat Wall Street's expectations in terms of both earnings and revenue projections – it Netflix fell short of its own Q1 subscriber forecast, achieving a gain of 3.98 million paying households during the period (significantly below its 6 million projection). Shares declined by 13% when this was made public knowledge.
It's safe to assume that a fair chunk of this content budget will be going towards some of the most hyped shows of the recent decade – including the highly-anticipated fifth and final season of Money Heist.