Afterpay (ASX: APT) co-founder and Australia's youngest self-made billionaire – Nick Molnar – has seen his net worth cross $2 billion in value as the Afterpay share price surged to an all-time high this week. Climbing above $100 for the first time yesterday morning and trading at $104 before midday. The collective net worth of both Nick Molnar and fellow co-founder/CEO Anthony Eisen comfortably exceeds $4 billion in total.
The market reaction occurred after the buy-now-pay-later giant announced a strategic partnership with Westpac (ASX: WBC). To summarise, the bank has authorised Afterpay to offer both transaction and savings accounts via the former's new banking-as-a-service platform powered by technology from 10X – enabling the latter to offer its 3.3 million domestic customer base deposits without having to go through the lengthy and expensive ordeal of securing a banking licence. Certainly not a bad move considering Afterpay's popularity with millennials; while Westpac has been struggling to attract younger customers.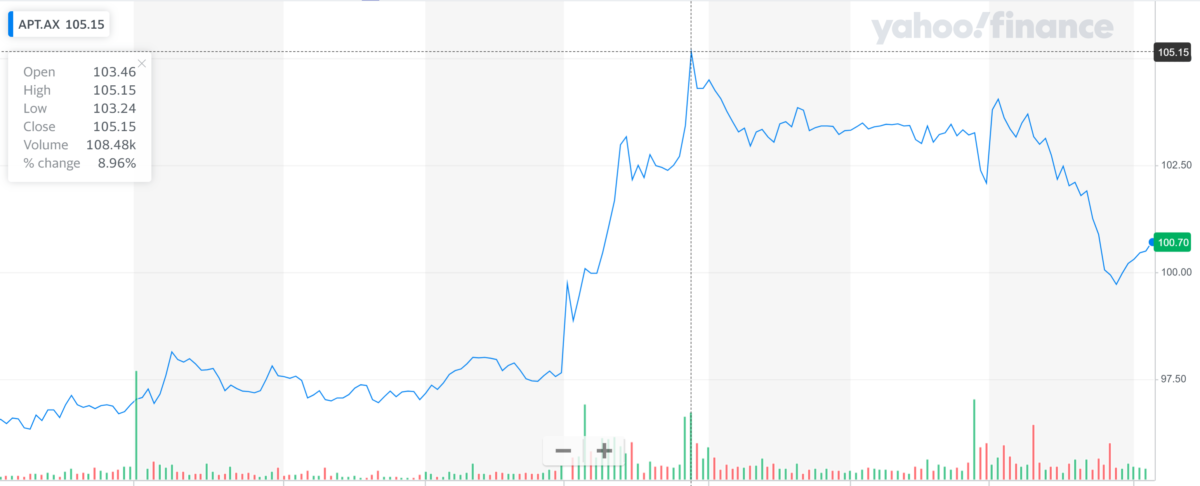 "We believe Australians deserve greater support and insight to help manage their money," says Eisen.
---
---
"Together with the power of our retail platform, the latest banking technology from 10X, and the support of Westpac – we will begin by offering cash flow management in a simple way."
Of course, this wouldn't be the first time Australia's oldest bank dipped a toe into the buy-now-pay-later game. In 2017, Westpac invested a total of $40 million into Afterpay rival – Zip (ASX: Z1P) – in exchange for a 10.7% stake. Considering the Zip market cap has steadily increased to an impressive $3.66 billion bringing Westpac's revised cut to around $391,620,000 in value today – I'd say they've all done very well for themselves.
At the time of publishing, the Afterpay share price is trading at $100.72 with a market cap of $28.53 billion. What a year for APT, eh?