We've never been more interconnected before. You've heard all the explanations before about globalisation and the proliferation of technologies. And as a happy consequence, people can now work from wherever they please more than ever. Home, cafes, even the beach… but being on-the-go means needing to be prepared for "the-go". Like having the Orbitkey Nest – a portable office for the digital nomad.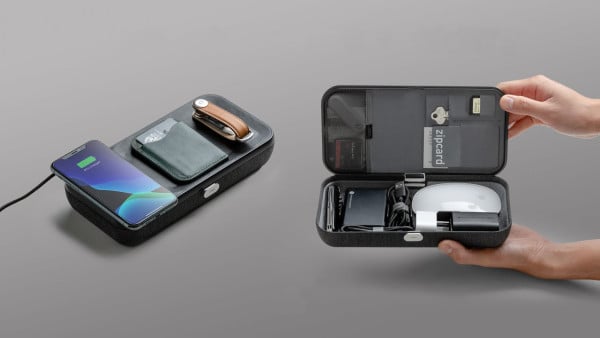 By and large, working from desk to desk (or even just one desk) entails paper strewn all about, wires in a tangle, handfuls of floating bits and bobs, God knows what foodstuffs you've got sprinkled all over the shop. Which is what the Orbitkey Nest wants to change.
---
---
All your essentials are within reach, separating the top tray from internal storage for easy retrieval. This means maximising desk space while keeping everything in place.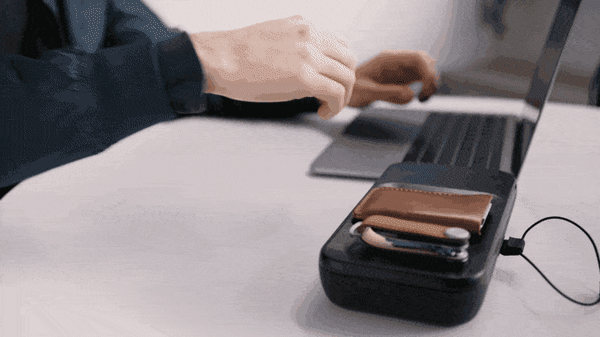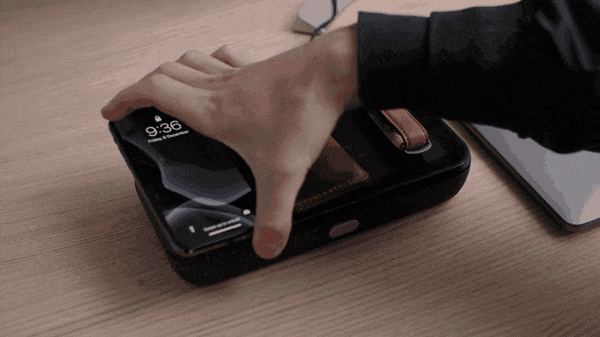 There's even a wireless charger embedded in the lid so you can keep all your tool juiced up with no fuss. Phones, audio gear, smartwatches – never run on empty again.
In terms of specs, the max output is currently 10W with a single USB-C input (cable included). According to Orbitkey, it's compatible with both the AirPods Pro and AirPods with the wireless charging case.
It'll certainly be interesting to see how this wireless charger fares. By all accounts, it seems to have no issue charging multiple devices on a single pad. Something that Apple themselves had trouble pulling off, leading them to scrap the entire AirPower all together.
Don't like how it all sits? Not to worry. This baby's also customisable from the inside. Have your kit divided into compartments that suit your exact needs.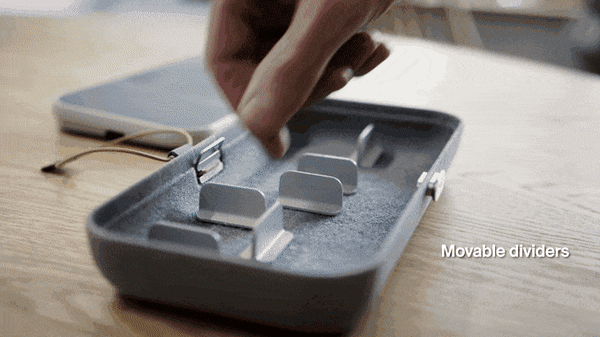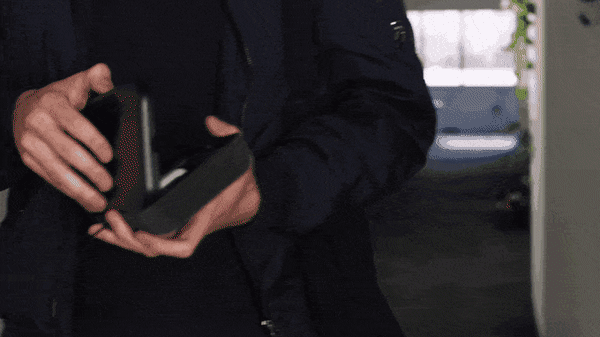 And, of course, there's the portability. All tucked away neatly in one convenient and stylish package, complete with card storage, key slot, elastic pouch, etc.
The Orbitkey Nest is 240mm x 120mm x 28mm. Weighing approximately 330g, the case is made from a polycarbonate shell all around, nylon poly melange fabric, natural top grain leather, and a dacron elastic with a latex core.
---
---
If this all sounds incredible to you, you'll be happy to know you're not the only one. Orbitkey recently pitched this as a project on Kickstarter with an initial goal of just $37,802. In just a short few weeks, they've accumulated $758,770 in pledges (on top of their US$1 million funding).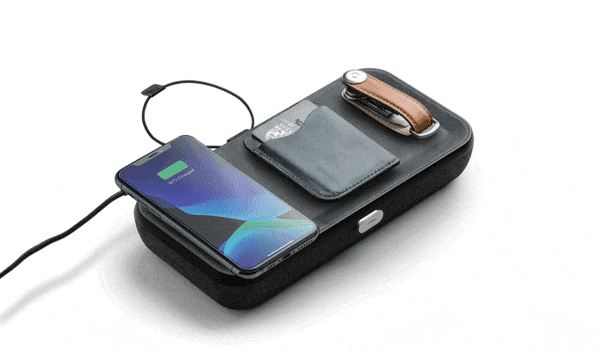 Find out more over at their official project page via kickstarter.com.
RELATED: RIMOWA x Moncler's Latest Collaboration Is A Seriously New Age Piece Of Kit.