On June 5th of this year, Scholastic CEO Maurice Richard Robinson Jr – a figure renowned for bringing hit literary franchises such as Harry Potter, Magic School Bus, Captain Underpants, Hunger Games, and more to young readers – passed away in sudden and unexpected fashion. The man, who was more simply known as Richard Robinson in public and "Dick" in private, collapsed during a family vacation at Martha's Vineyard aged 84. But what was even more surprising than his untimely departure was his succession plan for the US$1.2 billion (AU$1.6 billion) publishing empire founded by his father, Maurice Robinson the First.
Robinson didn't leave it to either of his adult sons, John Benham "Ben" Robinson and Maurice "Reece" Robinson. Nor did he leave it to any of his siblings, and certainly not his ex-wives – Katherine Woodroofe (1968-unclear), a Scholastic magazine editor; and Helen V. Benham (1986-2003), founder of the Scholastic Early Childhood Division with whom he had his children with. Instead, the keys to the kingdom, as well as all of Robinson's earthly possessions, will be ceded to Scholastic Chief Strategy Office, Iole Lucchese – a veteran of the company for 30 years, described by Richard Robinson himself as his "partner and closest friend", and described by just about everyone else as old Dick's longtime romantic partner.
"We all knew," an anonymous insider at Scholastic admits.

"It was not a shock to me at all."
---
---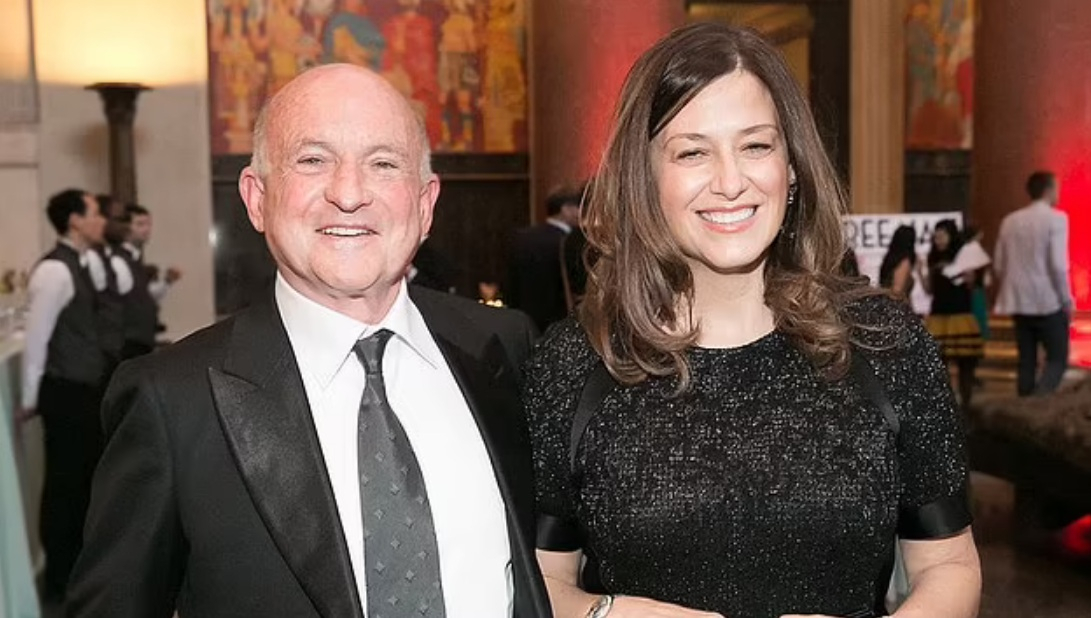 RELATED: Hold The Phone… HBO Just Dropped A 'Succession' Season 3 Trailer
Naturally, this development doesn't bode well for any of Robinson's blood relatives and former spouses. In fact, eldest son Ben (34) has compared his father's estate plans as copping "salt in an open wound", while youngest child Reece finds the wholesale bequeathment to Ms Lucchese "unexpected and shocking" (in stark contrast to the Scholastic staffers + colleagues).
"You might think from the will that he didn't see his sons," says Reece Robinson.
"That's not true. For the last two years, I saw him multiple times a week."
"What I want most is an amicable outcome," adds Ben Robinson.
Though it is worth noting that where the Robinson patriarch took pride in "earning his stripes" at Scholastic throughout his youth, joining as an assistant magazine editor in 1962 and "working his way up" (let's not pretend daddy owning the company didn't help), Reece and Ben avoided a career at Scholastic; the former stating he saw himself as more of an adviser and didn't want to "sacrifice [his] early 20s for a corporation." Which may have very well been their own undoing in this case.
In present day, Reece reportedly makes a living as a documentary filmmaker. His brother Ben, on the other hand, operates a sawmill and workshop which produces lumber, flooring, and furniture from trees in Martha's Vineyard. According to The Wall Street Journal, Ben lives off the land, fishing the fish, culling the deer, and cruising on pure vibes ("I'm the poet laureate who hasn't told his story yet."). Interpret that how you will.
---
---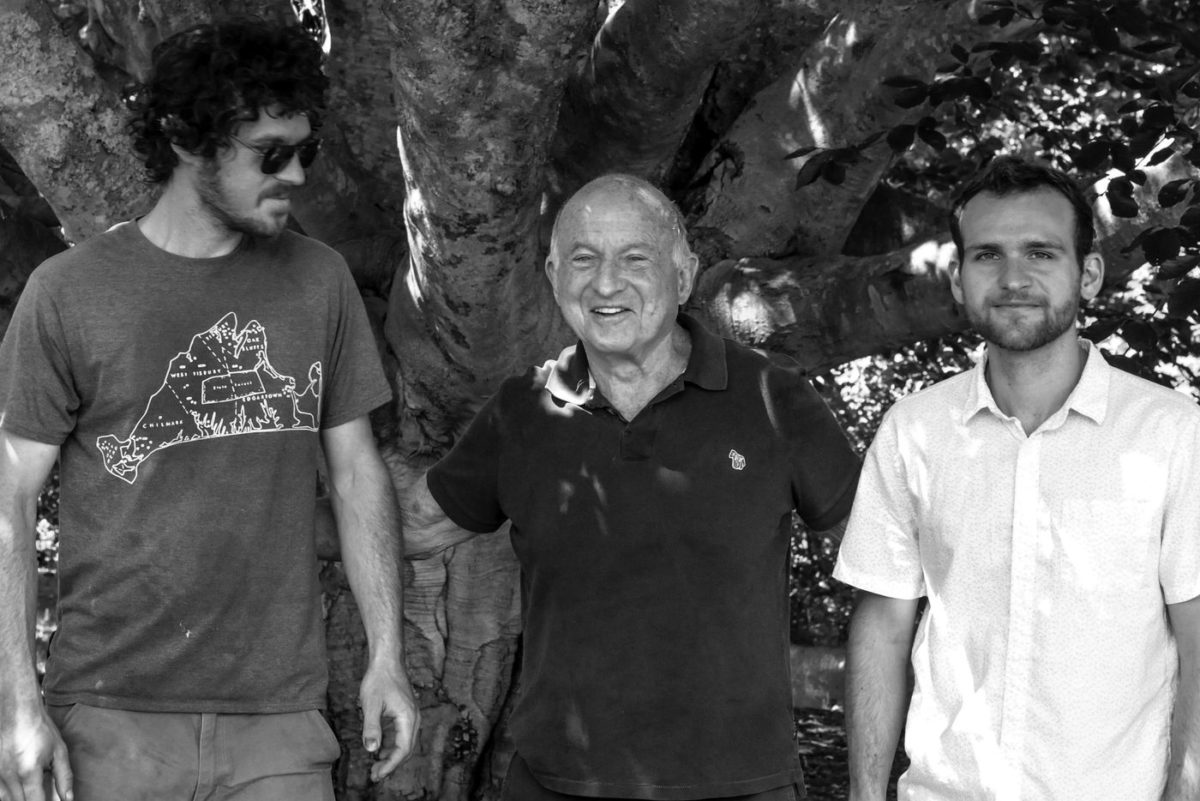 RELATED: The Do's & Definite Don'ts Of An Office Romance
Contrary to what the headlines may imply, however, Iole Lucchese hasn't exactly earned this newfound fortune by salacious or scandalous means, either. Relationship with the late Richard Robinson and innuendo aside, while a successor was never formally groomed when he was alive, Lucchese has apparently been the natural successor for some time now.
Joining Scholastic Canada as an Associate Editor in Book Clubs circa 1991, she quickly gained prominence as Co-President of Scholastic's Canada operations. Before long, she made her way up the ladder of the Scholastic US operations, earning the title of Chief Strategy Officer in 2014. Two years later, she assumed the role of sole Scholastic Canada President, and in 2018, added the duties of Scholastic Entertainment President to her day-to-day. By all accounts, the office romance – which had apparently concluded prior to Robinson's death – was secondary to her career trajectory.
Former President of Scholastic's toy division Klutz, Stacy Lellos, reveals Iole Lucchese and Richard Robinson balanced each other out professionally, in addition to crediting the latter with supporting women leaders, and fostering a culture where employees could openly challenge him.
"Iole has a point of view and she shares it," says Lellos.
"I admire the fact that women leadership spoke freely and candidly and it seemed to me, in the opportunities I had to be a part of those meetings, that was encouraged."
When Lucchese recognised missed commercial opportunities, other executives recall open expressions of frustration. Staffers have since told media that some clashes "sounded personal". As you'd expect, the company has officially gone on record to frame such exchanges as nothing more than "professional disagreements over strategy."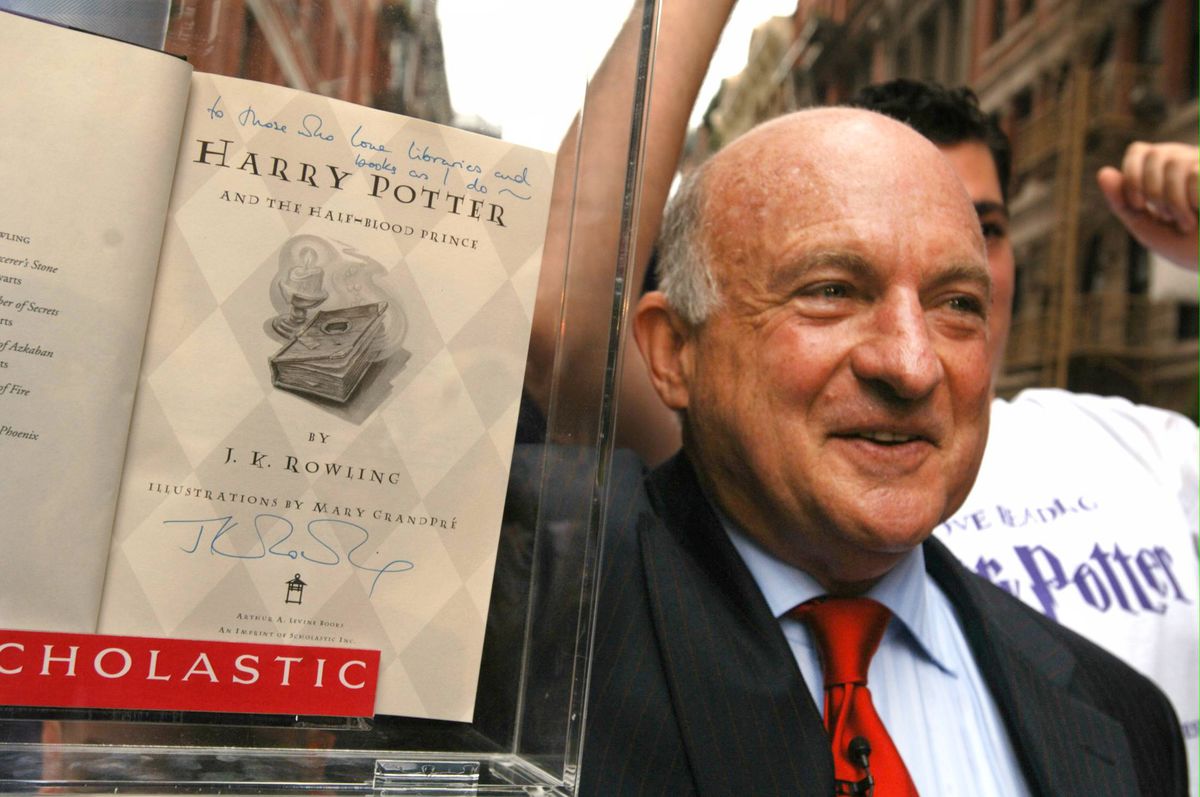 RELATED: Real Estate Agent Finds $65 Billion Deposited Into His Bank Account By Mistake
---
---
"I remember her as a strong, intelligent woman," says Marianne Caponnetto, former Scholastic board member.
The Robinson family are currently reviewing their legal options in regards to the final will of Richard Robinson, with several members aiming to reach an agreement with Ms Lucchese to surrender voting shares or secure a slice of the overall estate. At this stage, it's also unclear who is set to inherit US$70 million (AU$95 million) worth of scholastic common shares, which won't make its way to the Lucchese portfolio. Meaning regardless of who gets the mouthwatering pie, there are still considerable crumbs to be feasted upon.
You can read a more detailed examination of the unfolding drama at The Wall Street Journal.