Snapchat founders – Evan Spiegel and Bobby Murphy – have enjoyed a US$2.7 billion windfall after shares (NYSE: SNAP) received a tidy +25% bump, effectively adding another US$17 billion to Snap Inc.'s market cap by close.
The market reaction came shortly after to Snap's announcement that sales had increased by 52% to US$678.7 million in Q3, despite the public perception of Snapchat as a platform being "dead". The Snapchat share price itself has seen some healthy growth recently, having steadily climbed by +74% in this year alone – which just goes to prove there's still some life in it left.
So what did old mate Spiegel and Murphy's exact cuts amount to from all this? Spiegel has experienced gains in the way of US$1.3 billion, while Murphy experienced gains in the way of US$1.4 billion. This brings the former's revised net worth to US$6.9 billion and the latter's revised net worth to US$7.2 billion (source: Bloomberg Billionaires Index).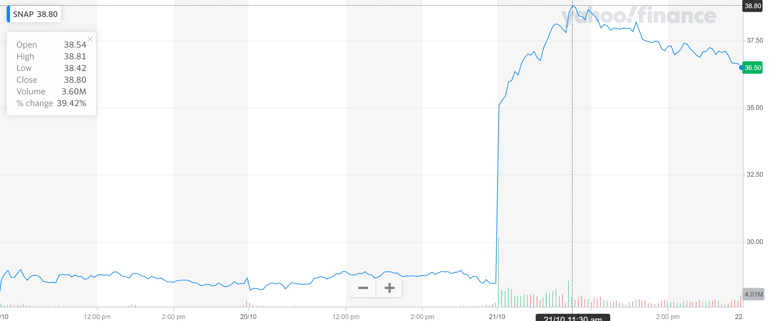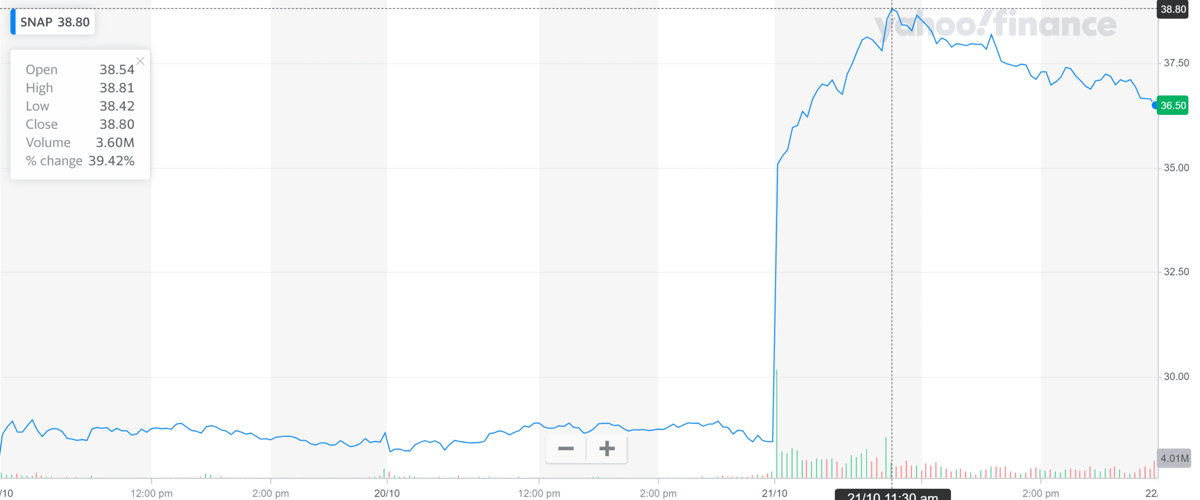 2020 certainly is the year of the tech stock. As you will have heard, Jeff Bezos' already-staggering net worth increased by over US$75 billion – now sitting at a grand total of approximately US$200 billion; last month, Zoom's (NASDAQ: ZM) Eric Yuan casually welcomed US$6.6 billion to his net worth in a single day after a ripper of a year; just yesterday on the domestic front, Afterpay's Nick Molnar crossed the AU$2 billion threshold as shares (ASX: APT) surged beyond $100 for the very first time (a new all-time high).
The only question is… what tech stock are we going to see on a tear next? Will it be the long-awaited Airbnb IPO? Or perhaps Bumble's rumoured public trading debut?
At the time of this article's publishing, Snapchat shares are trading at a very respectable US$36.50.