The Bond franchise is one with a hefty bit of international reputation behind it. Naturally, it becomes something of a dogfight between brands to simply be associated with 007 during any given instalment, which makes this story about the iconic Lotus Esprit so fantastic.
Most recently, in terms of the now-delayed No Time To Die, it was reported that the likes of Aston Martin, Omega, Maison Bollinger, and Heineken paid a whopping total of $138 million for the honour.
But let's rewind the tape a few decades here, all the way back to Roger Moore's era of the iconic MI6 agent. The year was circa 1975, during the pre-production stage of The Spy Who Loved Me. Even by this point, it was already incredibly lucrative to be namechecked by the Bond franchise.
---
---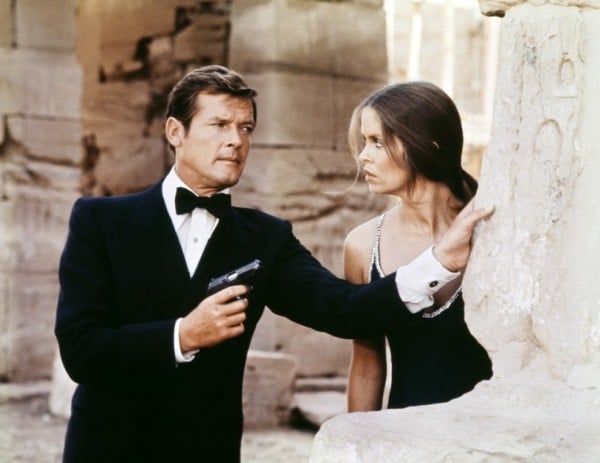 Determined to get the coveted 007 nod without having to beg like everyone else, Don McLaughlin – Public Relations Manager of Lotus – had a brilliant idea. One that would require full faith in the product, impeccable timing, and a whole lot of balls. One that would also be immortalised as a legendary footnote to the James Bond behind-the-scenes history.
McLaughlin decided the perfect way to eschew the bog-standard chase of producers was to make the producers chase him. In order to do that, an element of mystery and intrigue was necessary.
In preparation for his surgical attack, McLaughlin took an unreleased Lotus Esprit Turbo Coupe… with all identifying branding and badges covered up. He drove to Pinewood, parked right outside the producers' building, left the car, and waited.
RELATED: The Mystery Of The Stolen Aston Martin DB5 Driven By Sean Connery In 'Goldfinger' Now Worth $10 Million.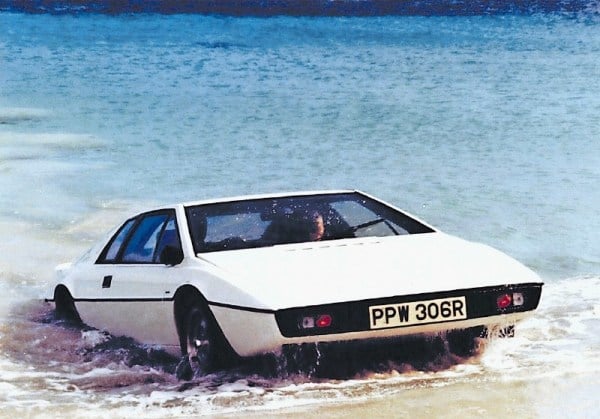 A little while later when he returned, the Lotus Esprit had drawn a crowd. More importantly, it had drawn the right crowd complete with Bond producers. This next move may sound a bit counterintuitive, but it played right into the whole idea of "leave 'em wanting more".
By several recounts, McLaughlin "nonchalantly" walked up to the car and peeled off without answering any questions. Shit eating grin undoubtedly plastered across his face (unconfirmed conjecture).
McLaughlin let that mic drop moment marinate for a hot minute. As expected, the producers were hungry for details and went sniffing for crumbs. After a few cheeky hints here and there, the Bond production finally connected with Lotus. And as you now know, the Esprit's body was later chosen to be The Spy Who Loved Me's 'Wet Nellie' stunt car.
---
---