Having tailed the competition for some time now, Tesla has overtaken Toyota to officially become the world's most valuable car company. As per the data collated by Visual Capitalist, the automaker (NASDAQ: TSLA) holds a market cap of US$183 billion, beating out Toyota's (NYSE: TM) US$176 billion (as of June 16th).
An impressive feat, no doubt. Especially when you consider sales figures from the previous year. In the US alone, Toyota sold 2,383,349 vehicles while Tesla's efforts amounted to just 192,250. Despite production output having steadily increased in the last few quarters, however, this certainly raises questions about whether Tesla's stock is in fact overvalued.
Rounding out the rest of the top ten list, we have:
Volkswagen (VWAGY) at US$84 billion
Honda (NYSE: HMC) at US$45 billion
Damler (DDAIF) at US$44 billion
Ferrari (NYSE: RACE) & BMW (BMWYY) at US$42 billion
GM (NYSE: GM) at US$40 billion
Ford (NYSE: F) at US$26 billion
Nikola (NASDAQ: NKLA) at US$25 billion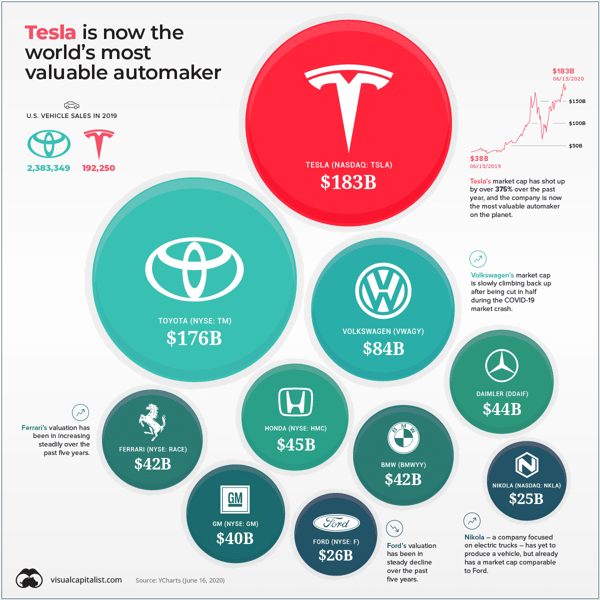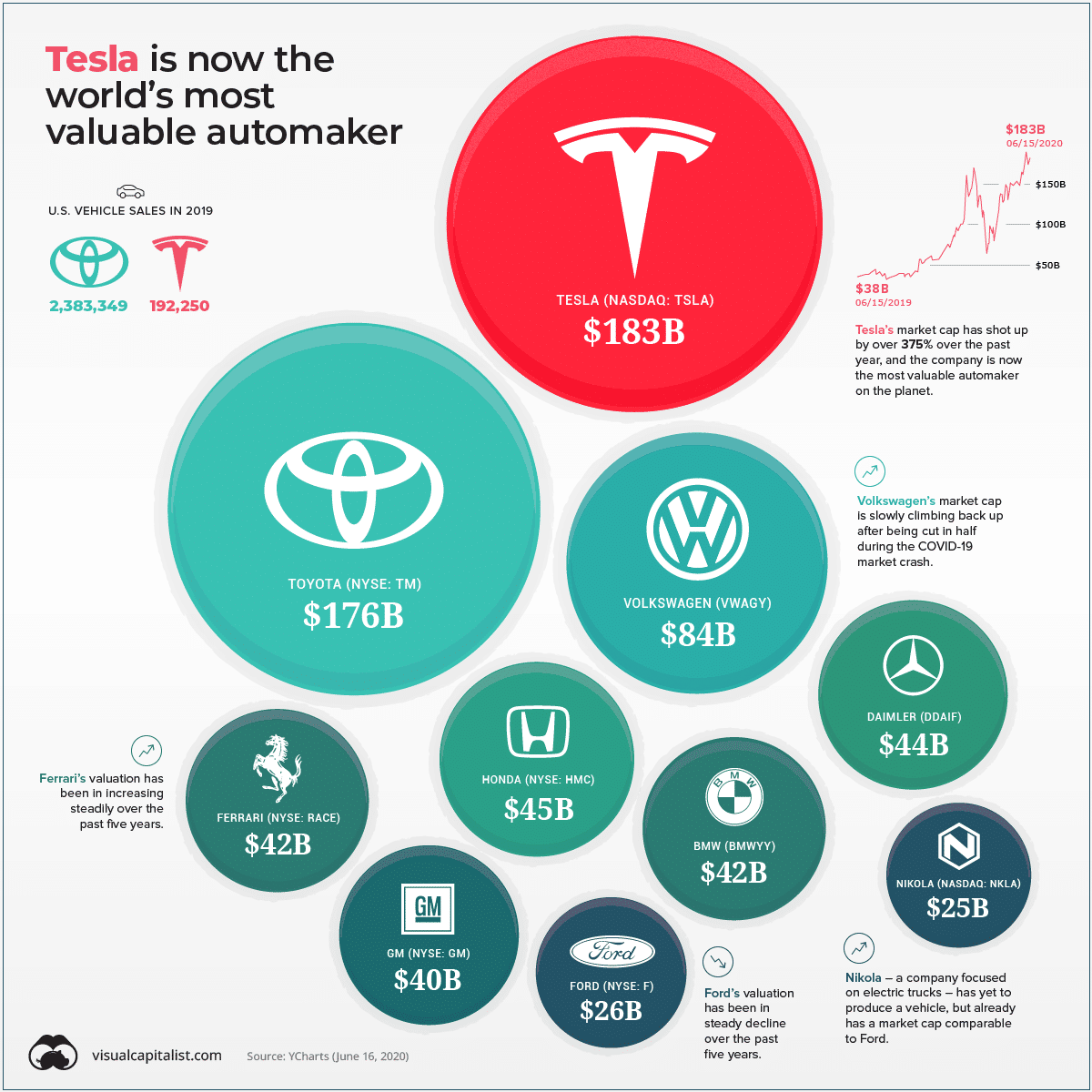 Well, I'll just say it outright – I'd really hate to be the bloke who thought shorting Tesla was a good idea. Moral of the story? Never try to disrupt a disruptor.
Find out more about Tesla becoming the most valuable car company in the world over at visualcapitalist.com.