Feeling bad about a mid-week professional fuck up? Take a deep breath in/out, unclench your jaw, and relax those shoulders… because you can take solace in the fact you didn't drop a prized Claude Monet painting worth €1.2 million (AU$1.9 million) during a botched heist which – just to really salt the weeping wound – is now being openly mocked by law enforcement.
On 10:35 AM this past Sunday, a thief fled Zaans Museum in the Netherlands with Monet's De Voorzaan en de Westerhem (1871) under his arm. Outside, the suspect's accomplice was waiting on a black scooter. Before they could make a clean exit, a ballsy bystander intervened. Reports indicate a physical struggle ensued and gunshots were fired. Thankfully, nobody was harmed.
As the duo revved up the getaway vehicle for their grand escape, the Monet painting fell to the ground. The criminal masterminds were forced to ditch both the artwork and scene altogether as authorities closed in. Later on, the suspects' scooter was found abandoned. Meaning this entire ordeal wasn't just a zero-sum game. The fellas walked away at a complete loss.
---
---
RELATED: 60-Year-Old Gem Thief (Almost) Pulls Off $7.8 Million Diamond Heist
"They don't seem like professionals," art detective Arthur Brand tells NH News.

"I can name a few things that made this little chance of success. A lot of mistakes were made. First of all, it is not a convenient location there at the Zaanse Schans."
"You cannot leave unseen, because there are many tourists and they already have the cameras ready. Then I also heard something about a fallen wig. It does not seem well thought out."
"There may be DNA on the scooter or on the wig that may have fallen."
At this stage, one would usually suggest the thieves stick to their day jobs. But the lack of a 9-5 might be the very motive behind this poorly conceived robbery.
RELATED: Thief Steals Porsche GTS From Car Wash, Caught In 500 Metres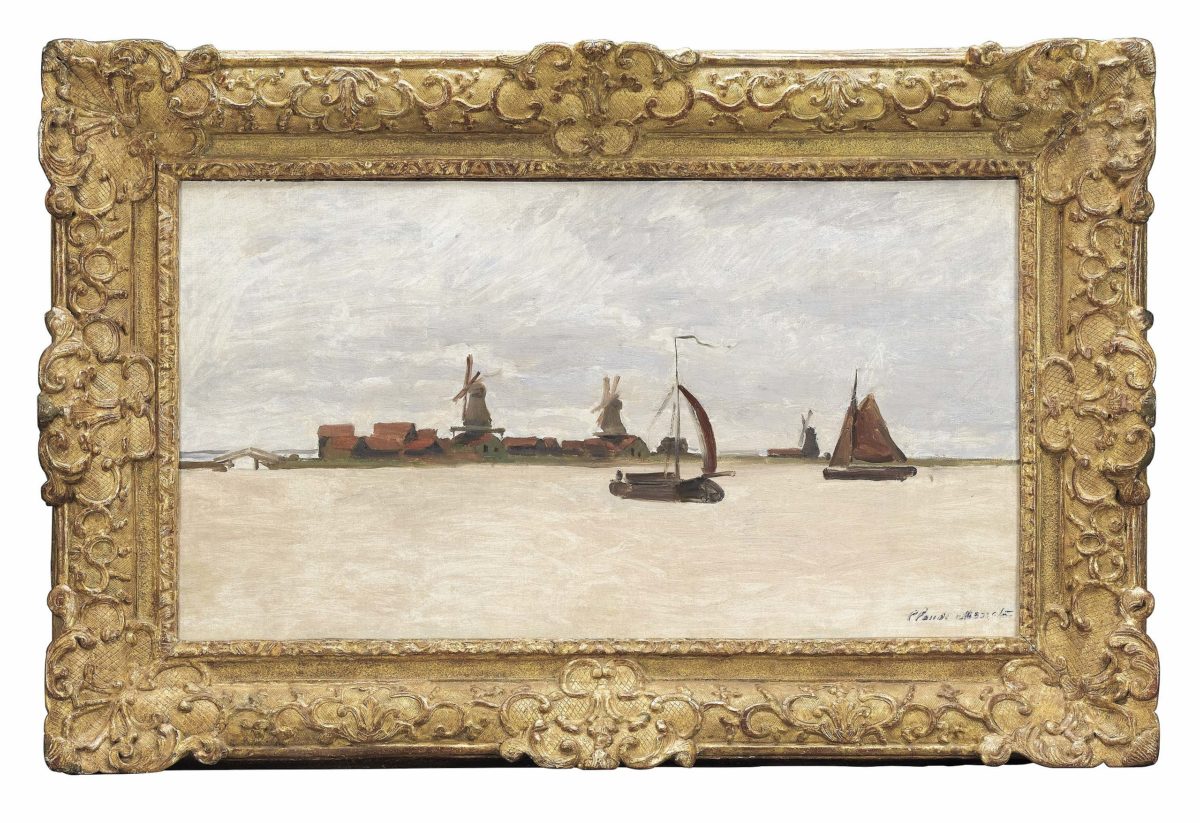 Initially purchased by the museum for €1.2 million back in 2015, Claude Monet's De Voorzaan en de Westerhem depicts a peaceful scene of sailboats and windmills by a river. Believed to have been one of the 25 paintings the artist completed during his four-month stay in the northern Dutch town of Zaandam during the summer of 1871, it represents the institution's most expensive acquisition to date.
---
---
"We are having the painting examined for possible damage and it will therefore temporarily not be shown," tweets the Zaans Museum.
"The Zaans Museum will be open again from Tuesday 17th August."
Now that you've read about the failed Monet painting robbery, you can read about how a proper heist is done below: