Amazon-owned video game streaming platform Twitch is the latest victim of a monster data breach, effectively making the highest-paid streamers on its payroll from August 2019 to October 2021 public knowledge.
"We bring to you today an extremely poggers leak," the anonymous hacker writes on 4chan.

"Twitch is an American video live streaming service that focuses on video game live streaming, including broadcasts of eSports competitions, operated by Twitch Interactive, a subsidiary of Amazon.com, Inc."

"Their community is also a disgusting toxic cesspool, so to foster more disruption and competition in the online video game streaming space, we have completely pwned them, and in Part I, are releasing the source code from almost 6,000 internal Git repositories."
"Jeff Bezos paid $970 million for this. We're giving it away for free."
RELATED: YouTuber MrBeast Reveals He Spends $65 Million A Year Making His Videos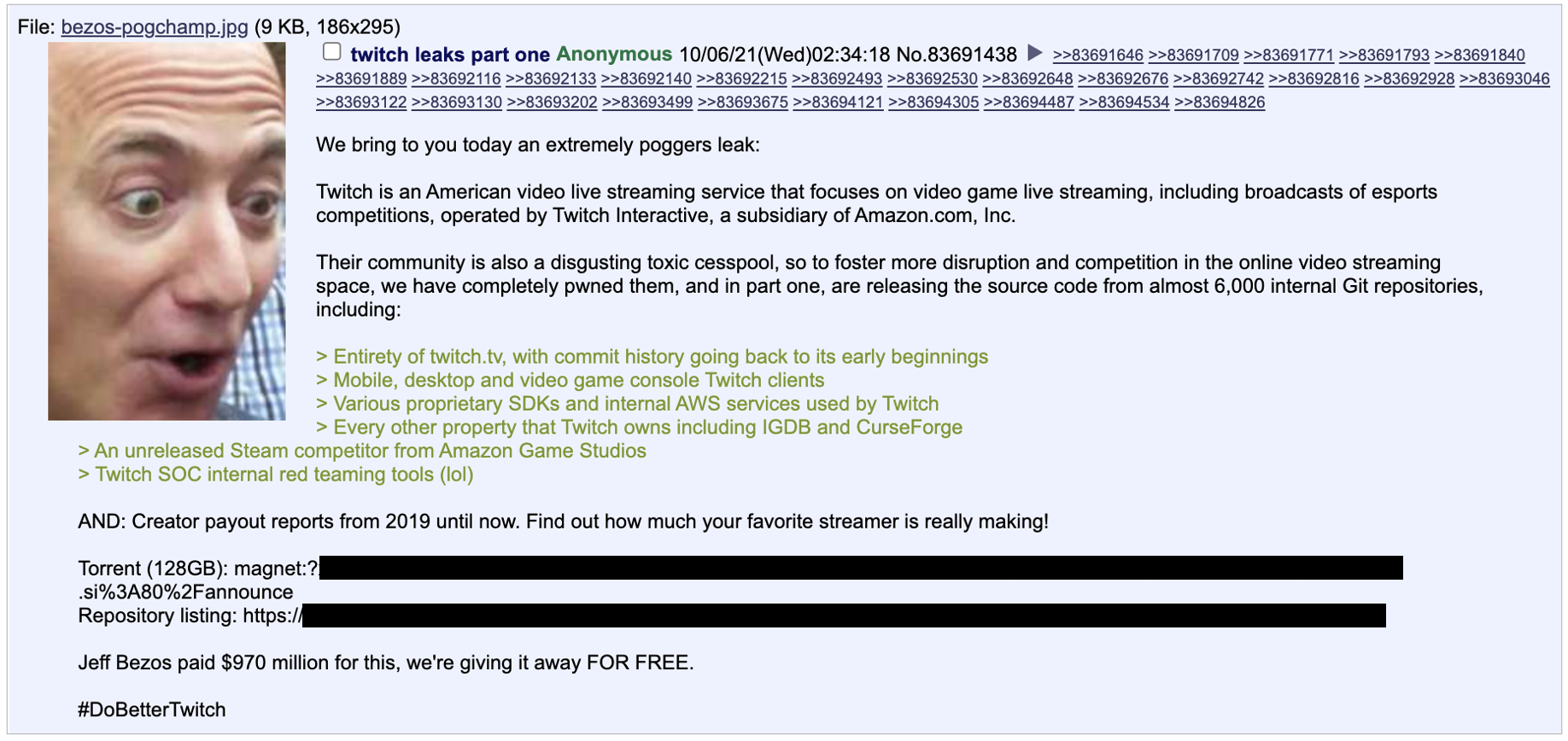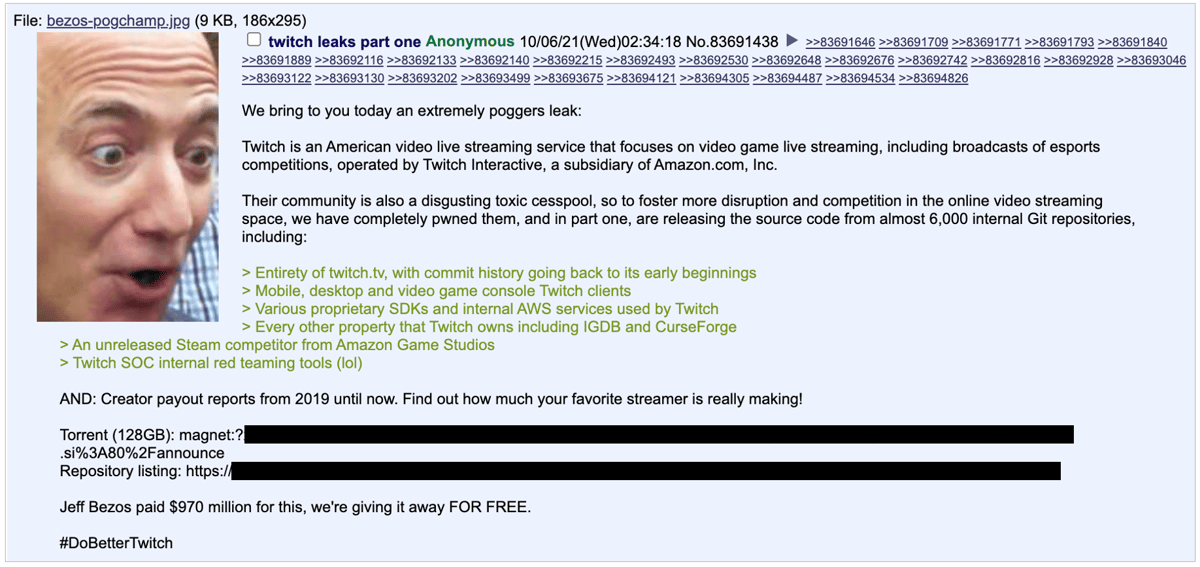 Shortly after the 125GB dump began circulating, several of the Twitch streamers listed confirmed the data's accuracy to BBC. BBG Calc stated the dollar figure next to his name was "100% correct", while several other well-known personalities described it as "accurate" and "about right."
"We can confirm a breach has taken place," Twitch issued via statement.

"Our teams are working with urgency to understand the extent of this. We will update the community as soon as additional information is available. Thank you for bearing with us."
This particular rich list has been topped by none other than CriticalRole – a group of "nerdy ass" professional voice actors who stream Dungeon & Dragons campaigns, talk shows, lo-fi music, and "all of their debauchery."
Keep in mind – this doesn't include the channel owner's / owners' other streams of revenue from, say, YouTube accounts, brand partnerships, and so forth. Meaning the numbers you're about to read still represents just a fraction of their total annual income.
Data Leak: Highest-Paid Twitch Streamers [2021]
**All figures converted to USD
CriticalRole – $9.6 million
xQcOW – $8.4 million
summit1g – $5.8 million
Tfue – $5.2 million
NICKMERCS – $5 million
ludwig – $3.2 million
TimTheTatman – $3.2 million
Altoar – $3 million
auronplay – $3 million
LIRIK – $2.9 million
__unknown__ – $2.8 million
Gaules – $2.8 million
HasanAbi – $2.8 million
Asmongold – $2.5 million
loltyler1 – $2.4 million
RanbooLive – $2.4 million
MontanaBlack88 – $2.3 million
ibai – $2.3 million
Castro_1021 – $2.3 million
MOONMOON – $2.2 million
TheRealKnossi – $2.1 million
moistcr1tikal – $2 million
Mizkif – $2 million
CohhCarnage – $2 million
shroud – $2 million
You can check out the full list of Twitch's 100 highest-paid streamers here.