A task force of cold-case specialists claims they've finally determined the identity of the infamous Zodiac Killer (and no, it isn't Ted Cruz). The highly prolific serial murderer responsible for five confirmed deaths – possibly over 30 others – and terrorising San Francisco communities all throughout the 1960s is now believed to be Gary Francis Poste; who died back in 2018.
The discovery comes directly from the Case Breakers, which is a team comprised of more than 40 retired law enforcement investigators ranging from regular police to the FBI, military intelligence officers, and seasoned journalists. Aside from each member's respective careers, their credentials also include tackling other long-speculated mysteries like the DB Cooper hijacking heist, the disappearance of labour union boss Jimmy Hoffa (depicted by Al Pacino in Scorsese's The Irishman), and plenty more.
What makes the Case Breakers so sure the Zodiac Killer is indeed Gary Francis Poste? After years of digging and digging, the team have reportedly stumbled upon unseen DNA evidence, court affidavits, compelling eyewitness accounts, as well as photographs straight from Poste's own darkroom Case Breaker's former FBI members describe as "irrefutable." One image even features scars on the forehead of Poste allegedly matching the scars historically outlined in police sketches.
---
---
"He targeted young men who didn't have a father figure," explains an anonymous woman who was common-law married to Poste's son; herself a victim of harassment during the relationship, ranging from car damage to "other incidents."

"It was a posse of three but [Poste] did a lot of damage. He still has some kind of control… and he's gone."
RELATED: Haiti's political Clusterfuck Could Be A Screenplay For The Next 'Sicario' Film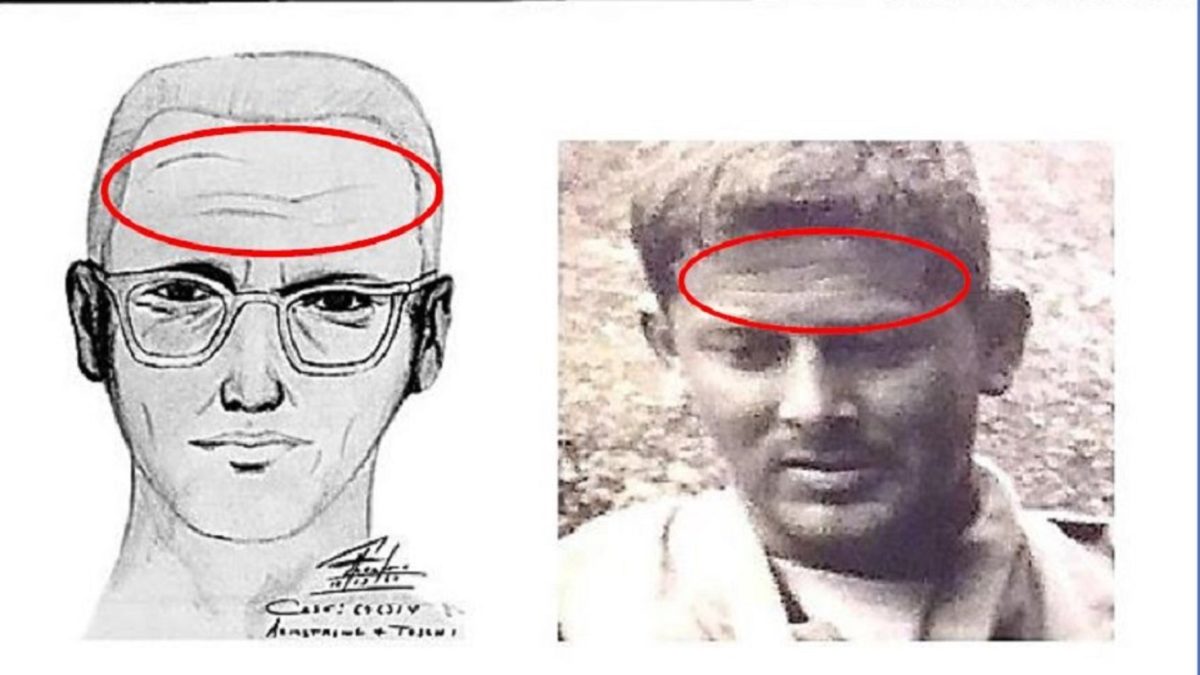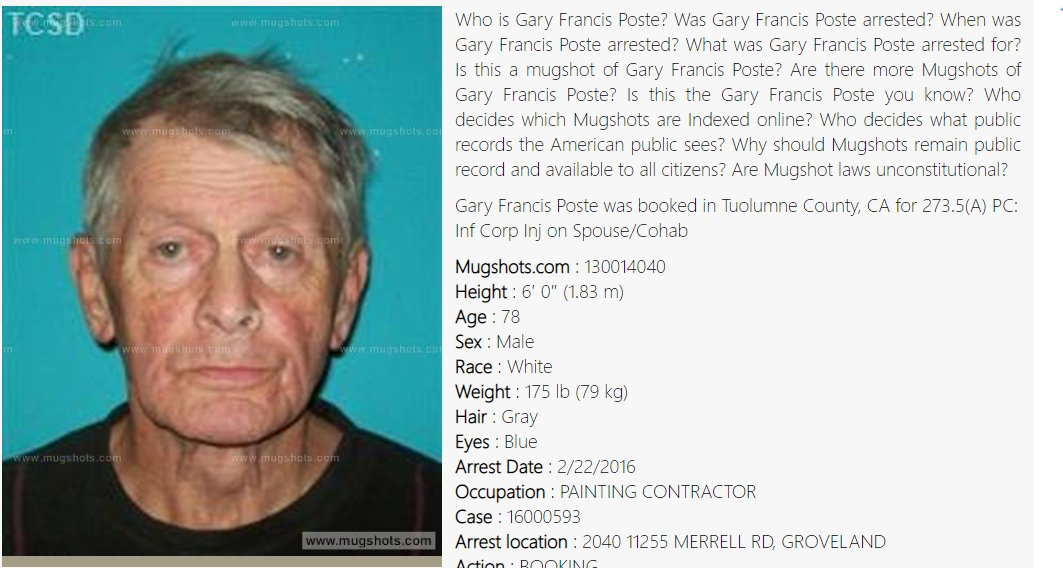 "They put out several bear caches out there in case something happened," says Hans Smits in reference to murder weapons being buried in the woods; Smits has been "hiding a whistleblower" who escaped this criminal posse led by Poste for the past decade.
"I'm the one that took him to the FBI office and put him on a train and sent him out of state."

Additionally, former US Army counter-intelligence operative Jen Bucholtz has indicated Poste's full name was removed from one of the Zodiac Killer's signature letters, revealing an alternate message; which really brings a whole new meaning to the devil being somewhere in the details.
"So you've got to know Gary's full name in order to decipher these anagrams," Jen Bucholtz explains to Fox News.

"I just don't think there's any other way anybody would have figured it out."
Recently, another such puzzle received by the San Francisco Chronicle in 1969 was finally solved. Unfortunately, it offered no further answers regarding the motives or identity of the Zodiac Killer – instead offering a chilling message that he didn't fear capture or execution:
I hope you are having lots of fun in trying to catch me. That wasn't me on the TV show which brings up a point about me. I am not afraid of the gas chamber because it will send me to paradise ["paradise" misspelled] all the sooner. Because I now have enough slaves to work for me where everyone else has nothing when they reach paradice so they are afraid of death. I am not afraid because I know that my new life will be an easy one in paradice death.
RELATED: The Rolex Oyster Perpetual That Solved A 1996 Murder Case
---
---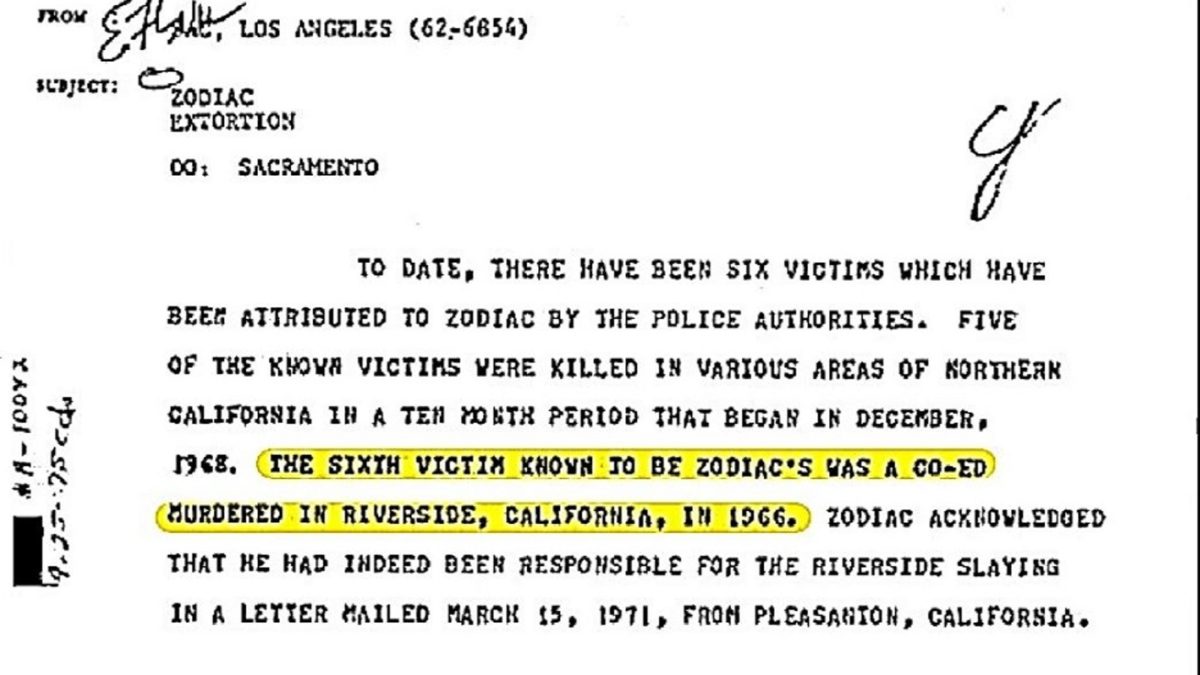 Case Breakers have also linked what was previously thought to be an unrelated killing in Cheri Jo Bates circa October 31st of 1966 (Riverside, Californa). Occurring hundred of miles south from the Zodiac Killer / Gary Francis Poste's stomping grounds of San Francisco, and an entire two years prior to the first Zodiac murder, the body of 18-year-old Bates was found in an alleyway of Riverside City College Campus after her father reported her missing. A year later, authorities were sent a handwritten letter claiming the deed; debunked in 2016 after investigators received a typed letter admitting the original confession was nothing more than a "sick joke." The Zodiac Killer was ruled out thereafter. A series of coincidences, however, apparently connects Cheri Jo Bates with Gary Francis Poste:
"Poste was an Air Force veteran when he received medical check-ups for a gun incident at a hospital located 15 minutes away from the Bates murder scene."
"A wristwatch with paint splatter on it was collected at the murder scene and is thought to have been worn by the killer; Poste painted homes for more than four decades."
"Detectives found a heel print from a military-style boot, which matched the same style and size of those found in other Zodiac crime scenes and of Poste."
The team has (unsuccessfully) attempted to persuade investigators it's worth comparing Bates' DNA on file with Poste's.
"The real portion here has everything to do with ego and arrogance," says Bill Proctor, retired police officer and current Case Breakers member.
"They're not talking about what they have which means that anybody else who comes to the table might have a reasonable argument that an outside organisation's information is as valuable, if not more valuable, than what the [Riverside Police Department] has already done."
From an official standpoint, the Zodiac Killer identity has yet to be fully confirmed, and this remains an ongoing case.