You've suffered enough this year. Spare yourself the hell of panic buying amongst the masses, and knock off everyone on your list with the BH team's comprehensive gift guide. From stocking fillers to show-stoppers, family members to distant colleagues, whoever you're buying for – we've got it sorted for you.
For the tech buff
We're not going overseas any time soon, so help your friends and family make the most of their domestic travel and exploring their backyard by upping their tech game. The DJI Mavic Mini 2 ($749) is a powerful, mini drone that creates stunning imagery and videos from whatever perspective they want to explore. If a point-and-shoot, more traditional style of photography is more their vibe, the Leica Q2 Monochrom ($8,990) is a pocket-sized camera that packs a serious punch; with 47.2 megapixels and a built-in monochrome sensor, it's the modern-day answer the brand's fan-favourite style of photography.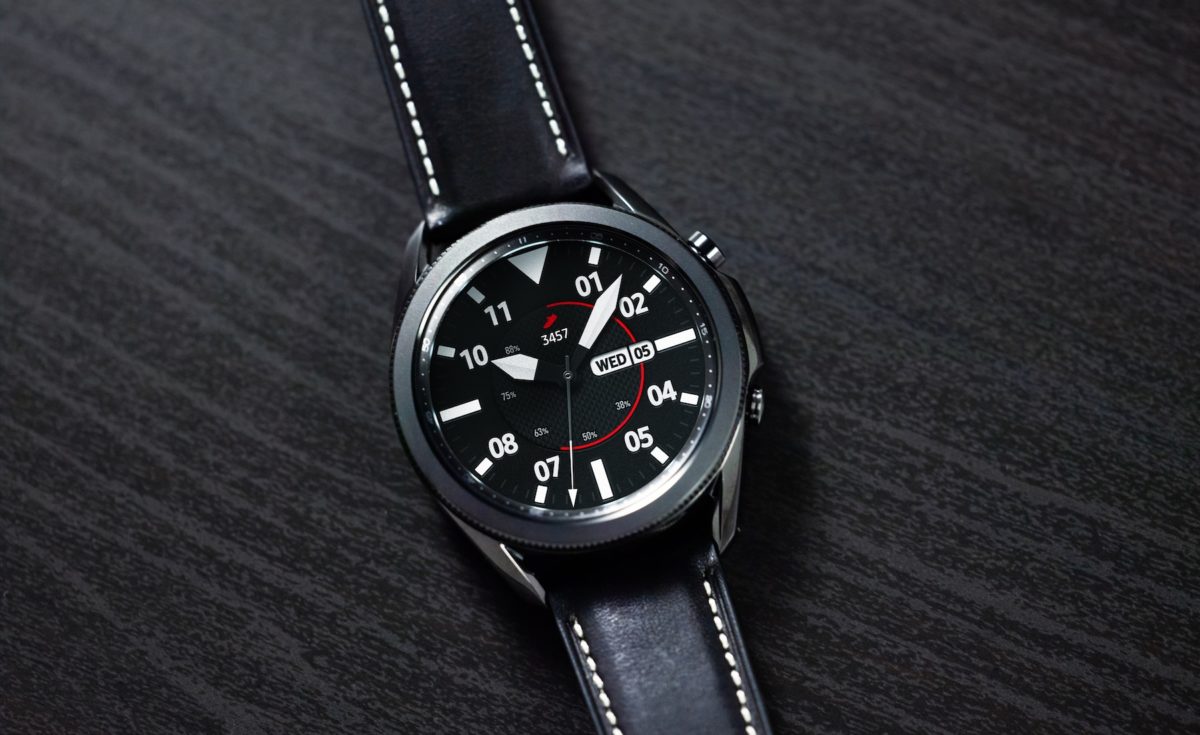 Short of hiring a personal assistant, there are few things in life that'll streamline and simplify your day-to-day like the Samsung Galaxy Watch3 (from AU$649). And you're going to need that kind of time-bending, carefree convenience if you're planning on going big this summer. Even if you're a staunch mechanical watch wearer, the convenience and ergonomics of this slick piece of tech is something you're actually going to want to wear all day, making everything from your finances to fitness easier than ever as the mercury rises.
---
---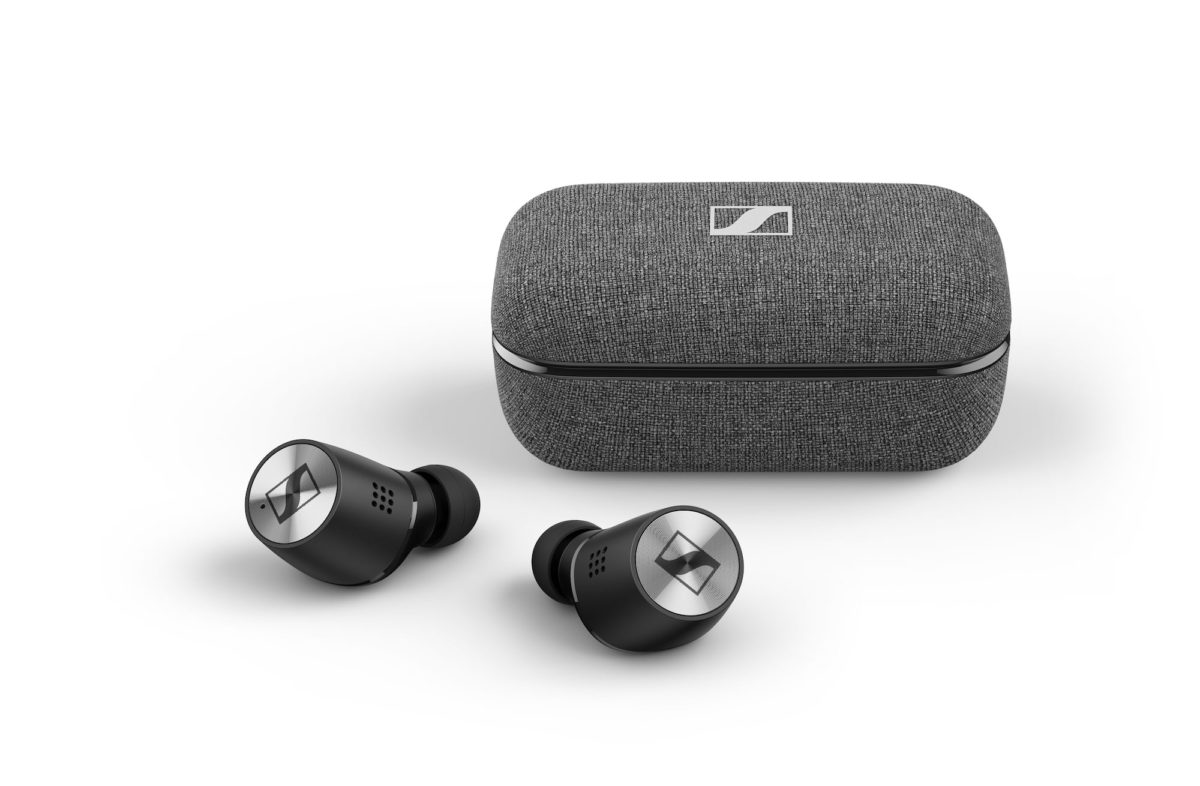 For the audio lover who takes only the best sound with them on the go, Sennheiser's MOMENTUM True Wireless 2 ($499.95) earbuds are a strong statement from the audio specialists, muscling through the competitive market with exceptional sound powered by the company's 7mm dynamic drivers and a fully customisable built-in equaliser. With active noise cancellation that blocks out as much – or as little – of the outside world as desired and a transparent hearing feature that can instantly let ambient noise in for situational awareness, the MOMENTUM True Wireless 2 buds are all about convenience without compromise. Accompanied by a slim profile charging case, the MOMENTUM True Wireless 2 offers a total of 28 hours of battery life, powering through an entire day with ease.
For the discerning palette
There's always one; that person you turn to when you need a good recommendation not just for a great restaurant, but for tips on what to eat and drink while you're there. They'd rather spend their paycheques on a nice bottle of wine and pork rillettes, and that's ok – it makes gifting season a breeze. For the cocktail connoisseur, hit them up with a crowd-pleasing bottle of Maker's Mark Bourbon Whisky ($46.95) and Angostura Bitters ($21.90) for non-stop Old Fashioned's, or an Australian Botanical G&T Pack ($80) for those hot summer evenings.
For the sportsman
For those who fancy themselves a bit of a mixologist, a copy of Spirited – Cocktails Around The World ($59.95) is a stunning recipe book that will expand their skill set beyond a measuring cup and stirring spoon, and if they're an entertainer who loves a culinary challenge, Africola by Duncan Welgemoed ($37) is critically acclaimed as Ottolenghi on steroids. For wine fans, a bottle of Ar.Pe.Pe Rosso di Valtellina ($55) Nebbiolo will captivate even the most pretentious drinkers… as will a bottle of 2010 Dom Perignon ($260) served in a 'Double Bend' glass ($55 each) by underrated Austrian brand MarkThomas.
An Australian summer is incomplete without its sporting worship. Cricket, tennis, golf, surfing and swimming; when the weather is this good and the joy of lifted restrictions still runs high, there's barely a reason for anyone to stay indoors on the couch. For long days spent at the beach, a Trancoso Wooden Beach Bat and Ball Set ($264) from Frescobol Carioca is hand-made using sustainably sourced Brazilian wood, and with handles wrapped with legit neoprene for intense games, it's just as fun for the kids as it is for you.
If the closest beach is more of a bay (Melburnians and Sydney's Pittwater residents pay attention), a Fliteboard ($17,995) carves the ocean with the freedom to ride anywhere and anytime, no swell or offshore wind required. If climbing mountains is more appealing than climbing tides, the Ecco Men's Exostrike Shoes ($429) are the latest development in hiking boots with next-level support and shock absorption for the more adventurous of hikers out there. If you never stray far from street style, the brand new adidas X9000 sneakers ($180) are a surefire winner this summer, and are only available from Platypus Shoes.
Backyard cricket might be a summer tradition, but the four-player game of Original Spikeball ($110) is taking backyards around the world by storm – consider it the next generation's answer to Four-Square. If their sporting prowess is more suited to a slower pace, the Accelerator Pro Putting Green ($120) is perfect for tapping in a few at the office, in the living room or even on the balcony. With an in-built auto-return of your ball, it's the perfect green for that mate who always insists on hiring a cart.
For the timekeeper
2020 was a triumphant year for watch enthusiasts, with a variety of gorgeous models making a splash among a sea of overhyped Rolexes. For an accessible and contemporary daily from a notable brand you can't go past the Tissot Supersport Chrono ($775) in black PVD coated steel. Or, support up and coming independent, Baltic, by buying their value packed Aquascaphe GMT Green (~$1,505).
---
---
For vintage fans, the Longines Heritage Collection offers a fantastic selection, none more so than the new Longines Legend Diver Bronze ($4,475) or turn heads with the Breitling Top Time Limited Edition ($6,950) featuring a 60's-inspired 'Zorro' dial. Aviation fanboys will froth over the fighter jet-influenced Bell & Ross 03-92 HUD ($5,900) while Bond diehards will salivate for the Omega Seamaster 300M Diver 'No Time To Die' ($14,025) – a BH office favourite with a suave 'tropical bronze' bezel. Finally, add a level of sophistication to your wrist with a Molequin strap (~$171) and pack your favourite three pieces into the RIMOWA Watch Case ($2,969) for unbeatable travel protection (and swag).
For the aesthetically inclined
The aesthete will always show an appreciation for the finer things in life, particularly when it comes to their wardrobe. After a year spent mostly in loungewear, we've also learnt the value of classic, investment-worthy pieces that will elevate an outfit for years to come. Luxe staples like a pair of Ahlem sunglasses ($455) will add some Parisian chic (with Aussie sun-protection) to any outfit, or a P.Johnson reversible gilet ($575) can be created in custom colours and fabrics, and offers a perfectly tailored and trans-seasonal addition to any outfit. Keeping it chic inside the home, an Anderson Shepphard Double Breasted Robe ($630) might convince you that a milk-run in your PJ's is actually acceptable, whilst Casablanca Paris' Lago di Casa t-shirt ($100) is a effortlessly cool addition to your summer staples. To subtly cap off a nightly outfit? Italian fashion house Costume National's Men's Eau de Parfum ($189) is a perfectly balanced blend of woods and spice that works year-round.
For the new home-body
No matter the size, price or location of their new home, cool shit deserves a place in everyone's crib. It's worth keeping in mind that tastes can vary, so try not to get too personal. Keep it chic, clean, and functional – you're guaranteed a return invitation. When a brand becomes a verb, you know it's at the top of its game. Dyson has managed to make the most mundane of tasks seem cool and easy again, and with their Pure Cool Me ($399) they've managed to make clean, purified and cool air in your bedroom look sexy. Staying true to the theme of desire-in-functionality, Soda Stream ($119) has also upped their game with their Decor Edition, now available in a range of colours to keep you refreshed and your kitchen looking fly (the country green gets our vote).
If your recipient is partial to a bit of classic design, and the daily $5 flat white is starting to wear thin, the Lavazza A Modo Mio SMEG coffee machine ($349) has classic Italian design and modern technology to bring a bit of the Amalfi to even the most mundane of kitchens. Though Spotify has changed the game for finding and listening to music, there's something so appealing and addictive to slowing down, 'putting on' a record and listening to it in its entirety. Spark a new hobby and appreciate the difference in the sound of music on vinyl with the Denon DP29 Turntable ($319) plus a record to go with it – Olafur Arnalds 'Some Kind of Peace' ($72).
For the lady in your life
If she's not dropping hints, she's expecting you to know the perfect balance of want/need that's on her wishlist, so don't stuff it up. Starting strong, the 'status towel' of the year comes from NZ-based Baina and their checkered pool towel ($105), it's all over Instagram and in the beach-bags of her favourite creatives and designers (and you can snag one for yourself while you're at it). Leading the international designer pack is also Richard Christensen and his Flamingo Estate range of apothecary ($68), where cliche sickly sweet Vanilla aromas have been shelved in favour of Climbing Tuscan Rosemary and Roma Heirloom Tomatoes.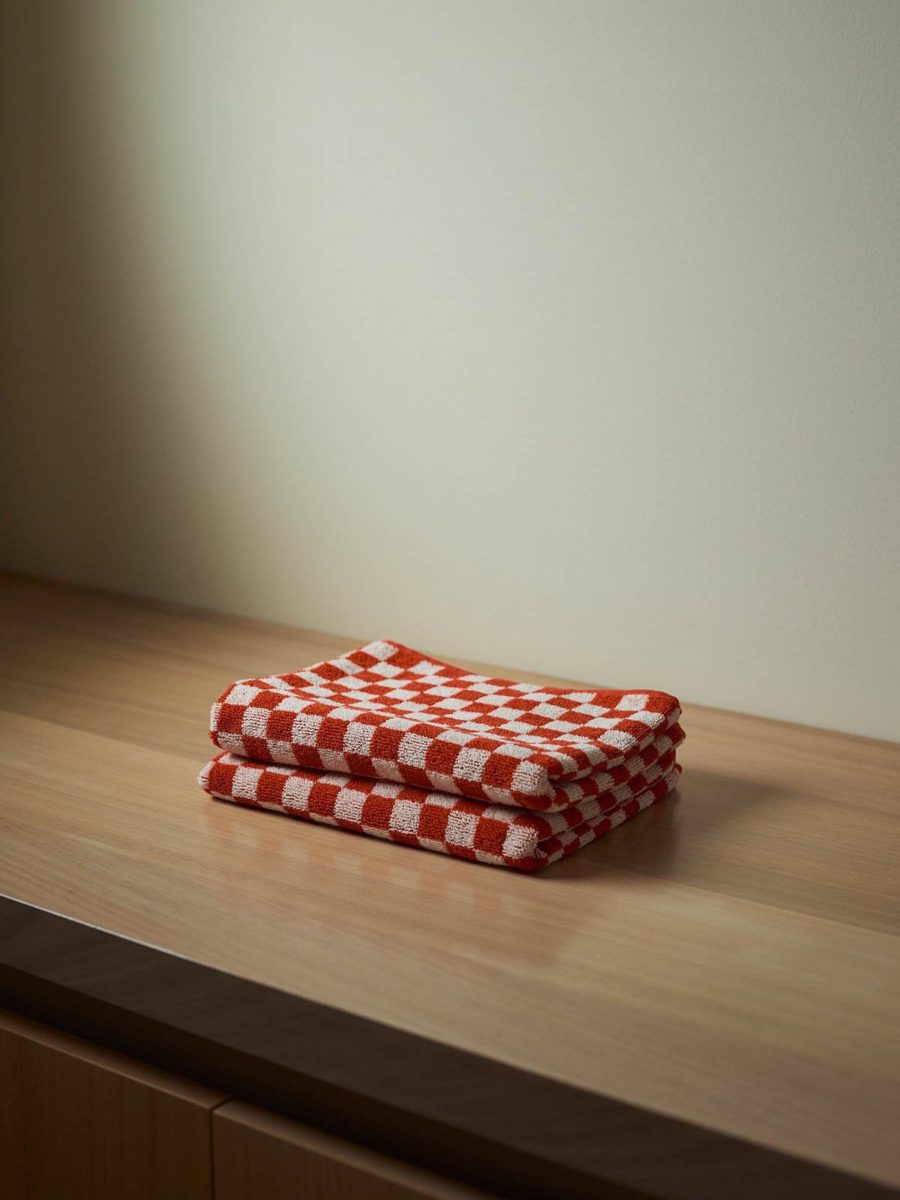 Keeping it traditional, keeping it classy, it's hard to go past a bottle of Rose Saltifolia Eau de Parfum from Maison Crivelli ($149) – notes of pink pepper, rose, musk, sand, sea salt, come together in a bottle that she'll want on show rather than hidden in the bathroom cupboard with last year's bath bombs. If blowing the budget on a memorable couples experience is more your style, COMO The Treasury is bringing Bali to Perth with a Shambhala massage and stay package ($990 for two). Looking for something a bit more sentimental? The Longines DolceVita ($1,775) in its elegant rectangular case pays homage to the sweetness of life. If she needs a new wallet, look no further than this number from Bottega Veneta ($710).
Last-Minute Stocking Fillers
This guide features sponsored inclusions from Samsung, Sennheiser and Maker's Mark. Thank you for supporting the brands who support Boss Hunting.