Unfortunately for the vast majority of us (and by that I mean 99.99% of the male population), we'll never get to be Don Draper. But with what Real Estate have coined a 'Mad Men-style' Sydney penthouse, we can at least get one step closer.
Picture it now, throwing socially uncomfortable yet upscale cocktail parties in this not-so-humble abode. Inside, a delightful interior that serves as a tasteful callback to the 70s. Outside, a view blending the urban skyscape with the harbour that we'll just go right ahead and say – justifies the exorbitant asking price alone.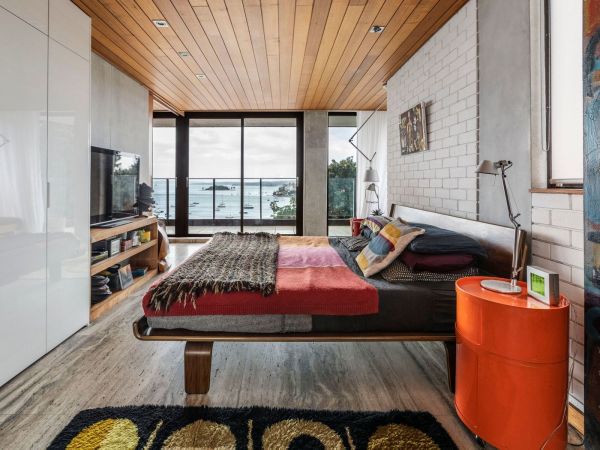 So what does $5.8 million buy you? For starters, three bedrooms, three bathrooms, and two-car spaces. Stand out details include the timber ceilings with shadowline edges, marble floors, white exposed brick walls, the Japanese-style bath and monsoon shower, and a European stone and steel kitchen fit-out. There's even a wet bar.
---
---
Where the real magic starts to become apparent is over on the balcony and upstairs on the rooftop. To quote my fourth favourite Will Ferrell movie, there's so much space for activities. And the visuals pretty much speaks for themselves. Less than a handful of penthouses in Sydney can claim to have something that even comes close to being as sweepingly spectacular as this.
Suffice it to say, 22/14-16 Onslow Avenue is designed to not only impress but also to entertain. Take notes, design enthusiasts, this is how you turn a space with very fortunate geography into something more.
Sydney penthouses not exactly your speed? Feel like escaping the hustle and bustle of the city? Hit the link below to have a gander at a truly insane Noosa estate that's apparently just as comfortable with two people as it is with two-hundred.
RELATED: On The Market This Week: The Noosa Estate That Literally 'Spared No Expense'.