As a general rule of thumb, anything with "super" in its title will probably be a batshit insane version of whatever word follows. Like in the case of the Pacifica Super Penthouse – a high-rise dwelling that's on track to become the most expensive property in New Zealand. The price tag? Oh, you know… just a casual $37 million.
Occupying the 53rd and 54th level across 13,000 square feet, this Super Penthouse is reportedly New Zealand's premier metropolitan offering, "a gateway to new experiences." Overlooking the resplendent Waitemata harbour waters and Hauraki Gulf, one of the key advantages – aside from the overwhelming sense of luxury – includes the virtually unobstructed 360 view.
Yet another unique aspect about the Super Penthouse is its current state as a "warm shell." Meaning its exterior is completed, but the interior has only been semi-completed to allow the future owner to customise the space exactly to their liking; hence why there's a few extra million in the price. The term "zero limits" has been communicated time and time again. Should a buyer decide the developer's default plan is fine as is, however, those few extra millions will obviously be shaved off.
---
---
"A warm shell provides the most flexibility in what a range of purchasers might hope to achieve," says Scarlett Wood of New Zealand Sotheby's International Realty.
"They wouldn't have to come in and try to redo something, which in itself can be quite wasteful."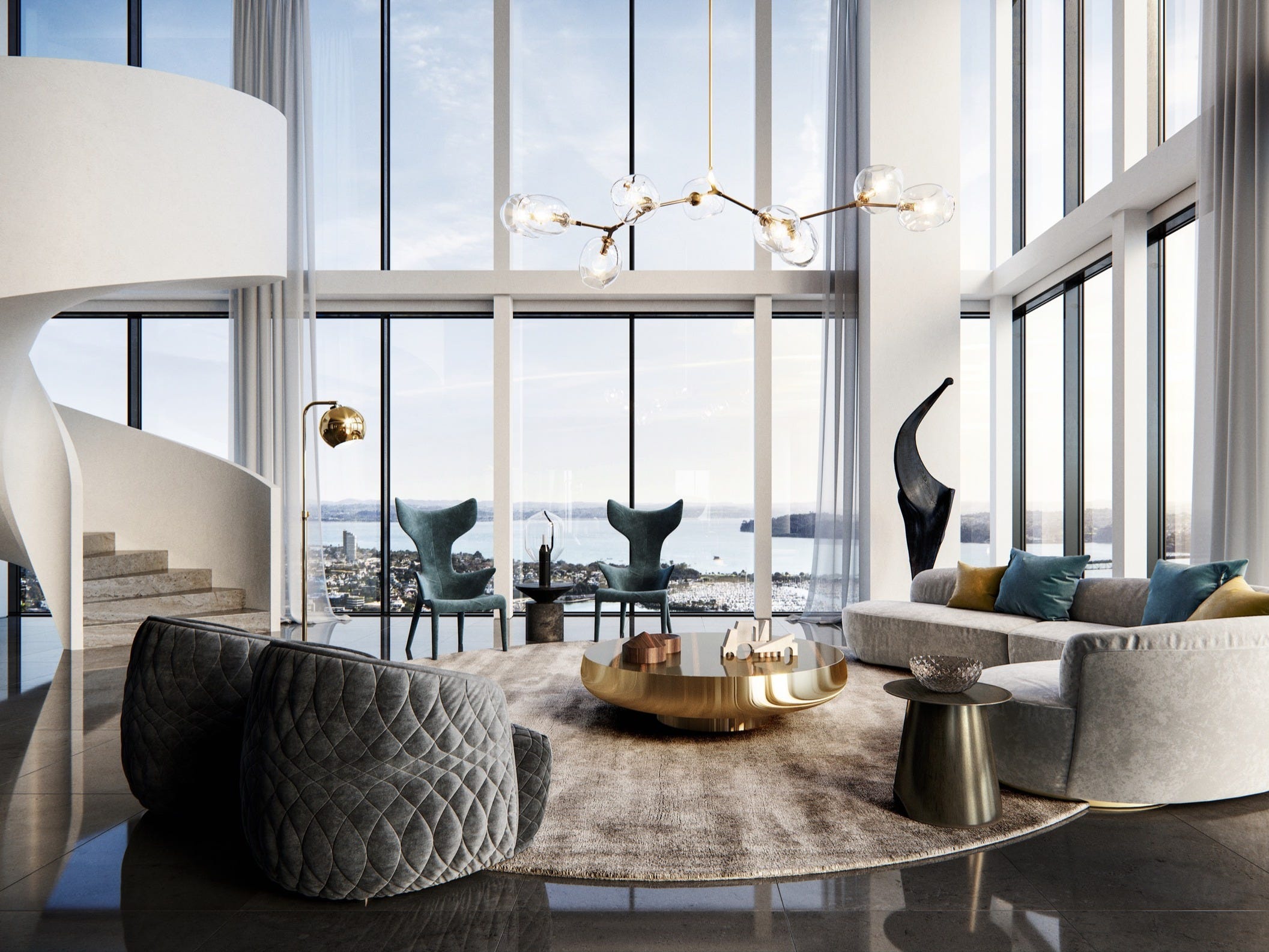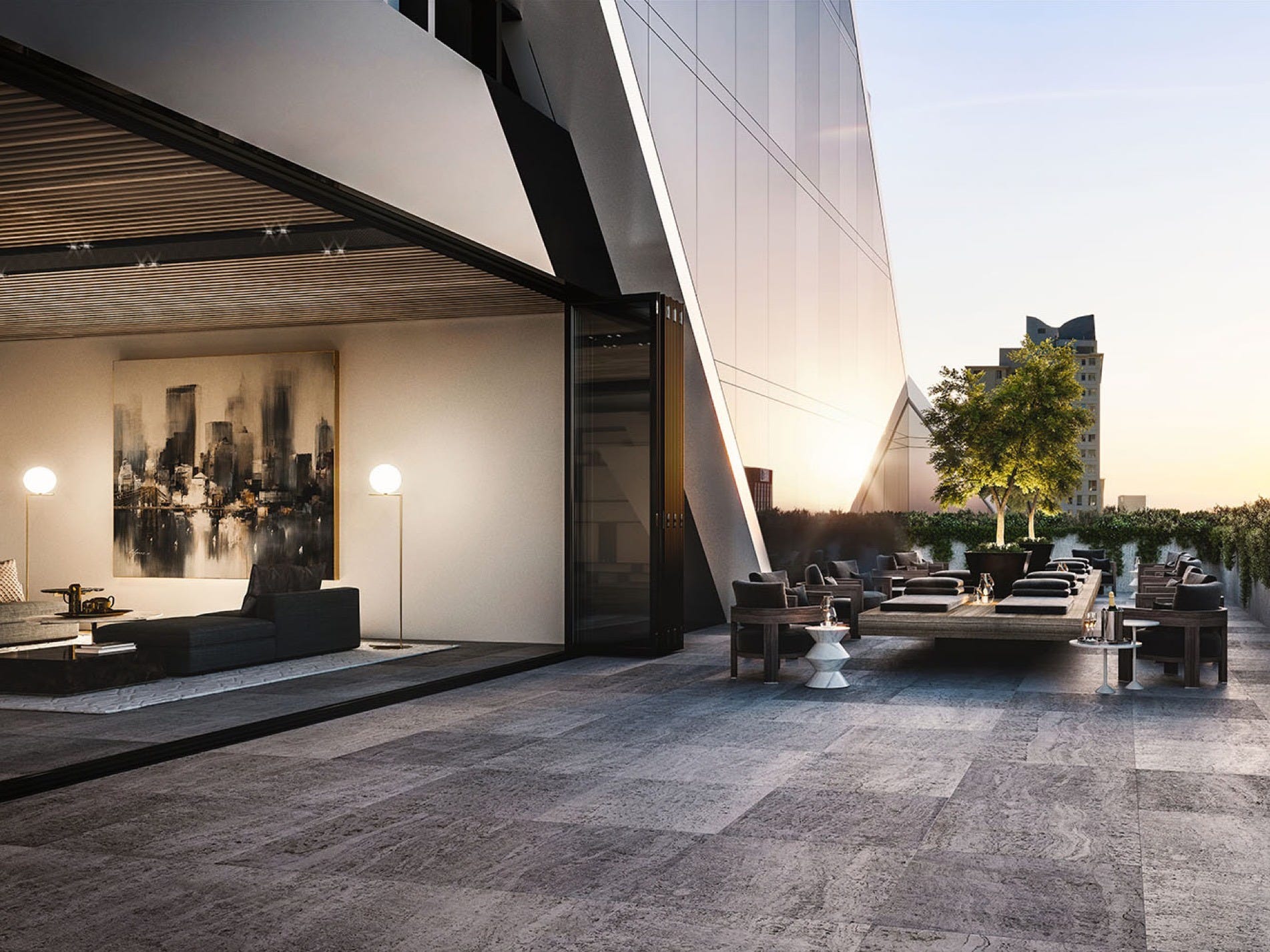 So what's on the cards for the developer's "default plan"? On the lower level, you'll find…
1 x living room
1 x lounge room
1 x outdoor patio
1 x open concept dining room
2 x kitchens (general purpose & butler's kitchen)
1 x media room
1 x office
1 x board room
1 x library
1 x conservatory (because why not)
On the upper level, you'll find…
5 x bedrooms (including a master suite that takes a full corner of the building)
1 x gym
1 x sauna
1 x spa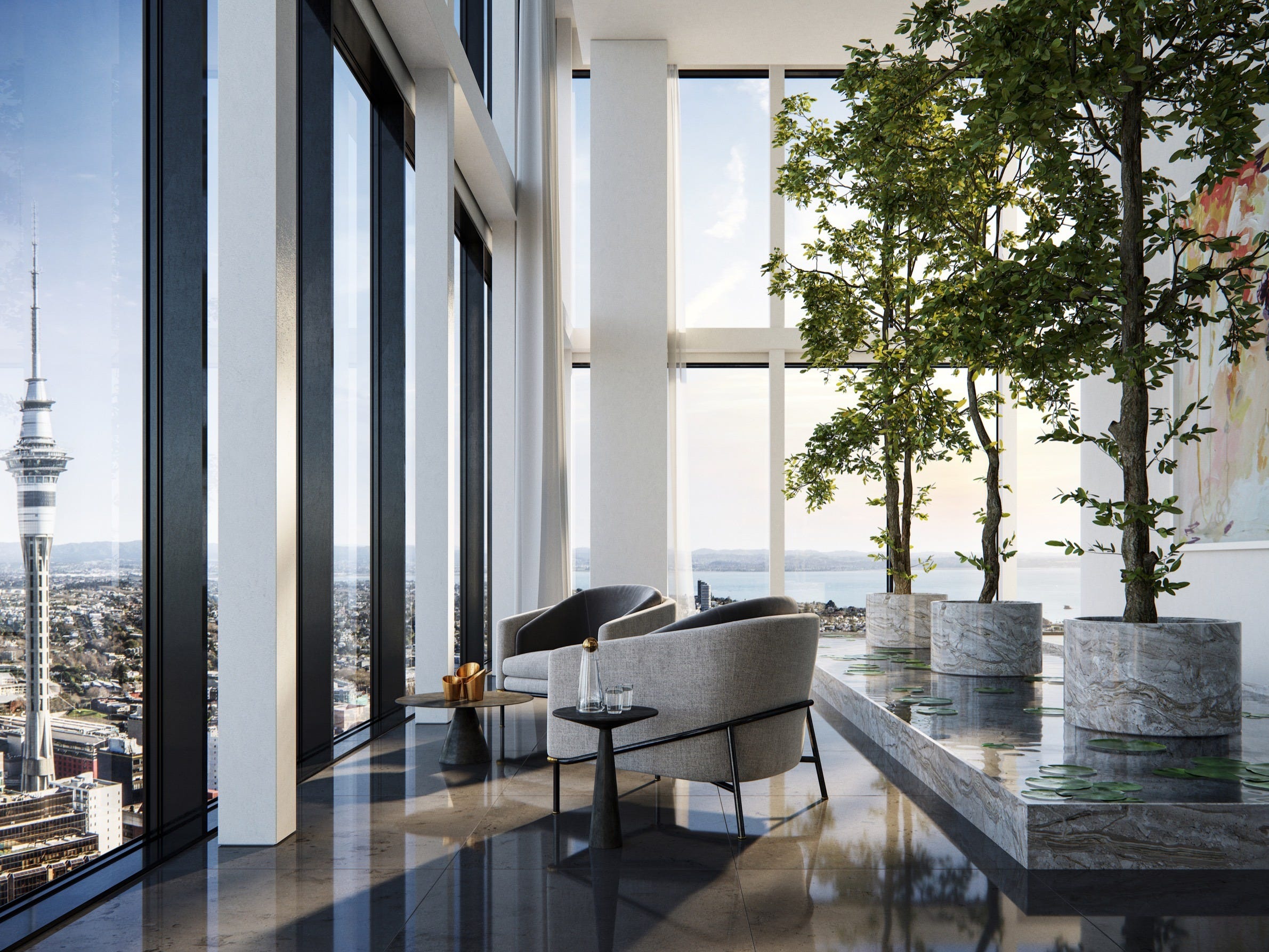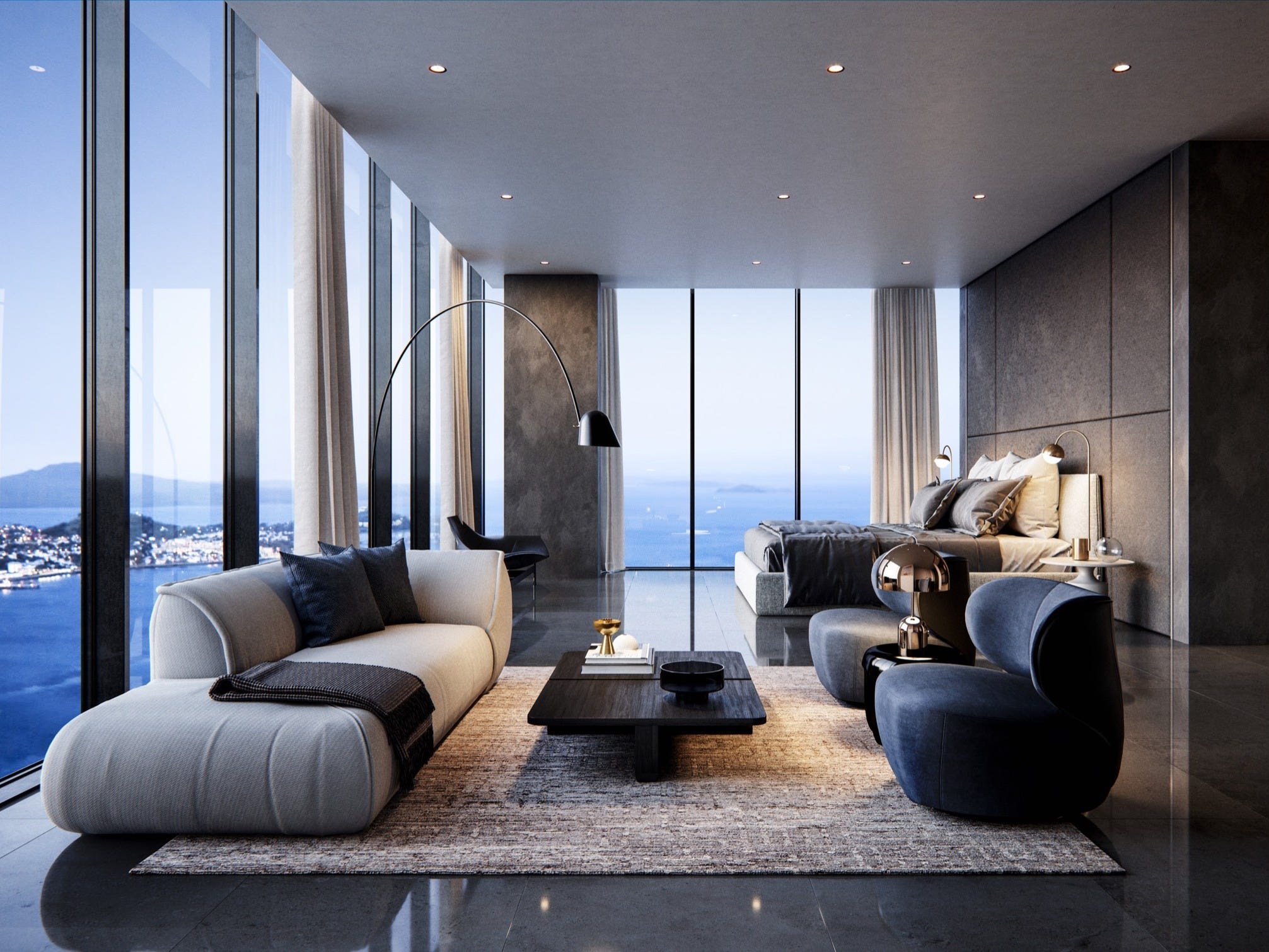 "[C]ertainly consistent with what a lot of people expect," says Scott.
Suffice it to say the Pacifica Super Penthouse is "… designed to meet the exacting standards of elite buyers." It's also now open for enquiries and viewings. If you've got a spare $37 million on hand, be sure to get in contact with Jason Gaddes and Scarlett Wood over at nzsothebysrealty.com.