While Aston Martin is obviously more well known for its vehicles than anything else, the luxury car brand's recently launched Automotive Galleries & Lairs residential design service has been attracting all the right kinds of attention. But Aston Martin certainly won't be leaving the design conversation anytime soon, especially with the unveiling of the very first Aston Martin house: Sylvan Rock.
Designed in collaboration with S3 Architecture and scheduled to begin construction early next year in Hudson Valley, New York – as previously established – Sylvan Rock represents Aston Martin's inaugural "fully-realised" private residential estate from its Automotive Galleries & Lairs service.
Located just two hours from Manhattan on a sprawling 55 acres of forested land, this is yet another bespoke pad intended to help you "reconnect with nature"… when in reality, it's just another subtle way to tell the world: "I'm rich, everything is sorted – please leave me alone." In other words, the literal dream.
---
---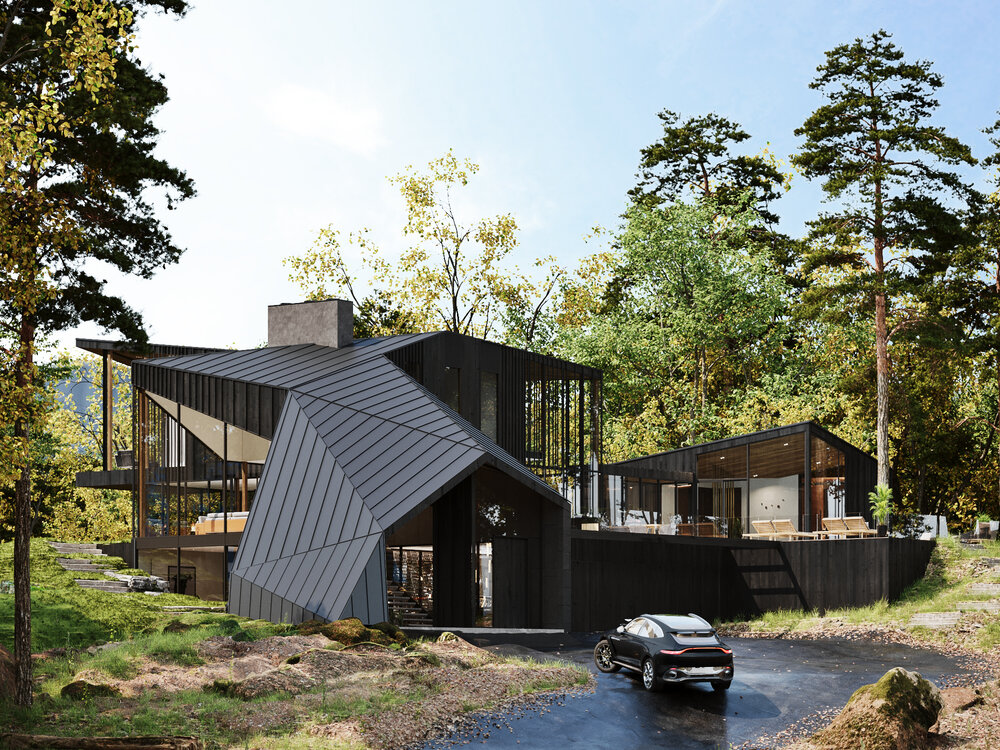 Proceeding along the lengthy driveway measuring just shy of 610 metres, the main property presents a dramatically angular silhouette, rich with glazed panels and black cedarwood; the uniquely jagged and striking form apparently inspired by the surrounding rock formations, right down to the depression along Hudson Valley's slopes.
Entering through a garage "carved from the earth", you're immediately greeted by a subterranean lair built for showcasing high-end vehicles in a 3-car gallery, as well as a custom wine cellar. The former is seamlessly integrated with the lounge area, thereby making your Aston Martin – or any other ride – an element to be admired indoors (i.e. the entire impetus behind Automotive Galleries & Lairs service's establishment).
Above ground, virtually every room – from the den to formal dining space – is perimetered by glass to offer a view of lush greenery, rocky ledges, and pool. Here, there's even an office "lair" which – true to its name – is pretty damn good at preventing unwanted disruptions.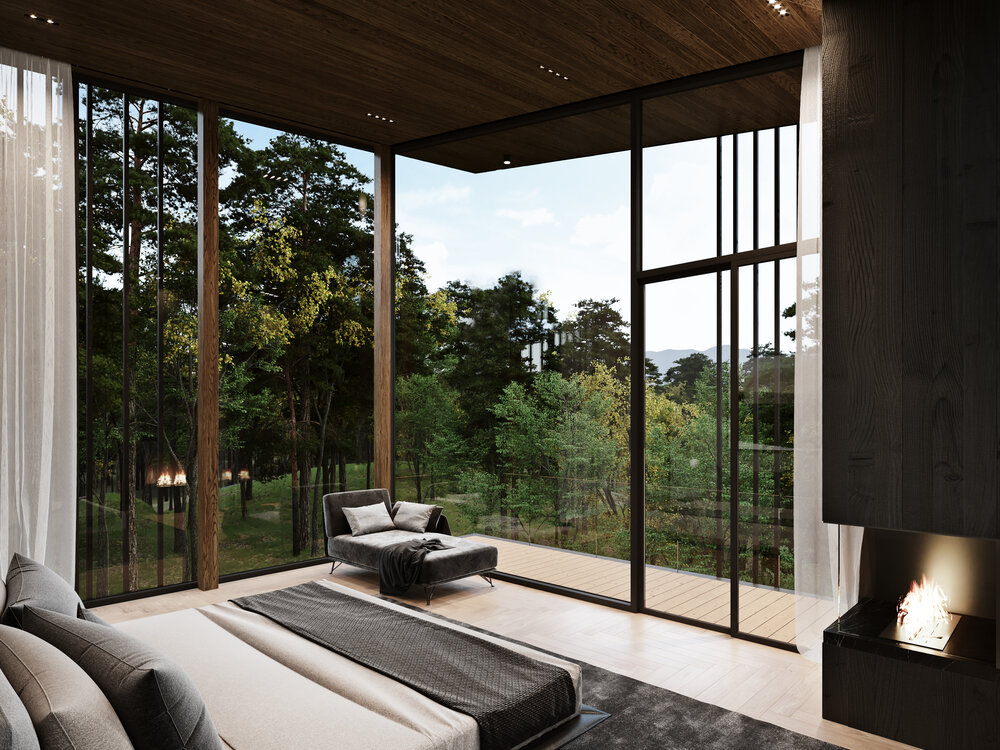 Onto where the magic supposedly happens, the master suite may very well be the pinnacle of Sylvan Rock. Staying on theme, it features plenty of glass (which means plenty of scenery) with amenities that are the very definition of opulence – cavernous walk-in closet, night bar stocked with drinks + nibbles, immaculate ensuite bathroom housing a soaking tub, two-person shower, and double vanity. The master suite, of course, joins another three bedrooms and another three full-sized bathrooms.
Navigating back outside, one may also expect the following:
Pool (heated)
Hot tub
Dry sauna
Outdoor lounge
Pool house w/ outdoor kitchen, dining spaces, wet bar
Treehouse w/ outdoor sleeping net, tree hammocks
3 x guest houses (pods) spread throughout
On-property wellness pavilion w/ 2 x private treatment rooms
Aston Martin's Sylvan Rock has a total floor space of 783 square metres and is currently being offered for just US$7.7 million.

Check it out in full below.