Whisky, like many areas of the finer things in life, has seen some pretty impressive success over the last couple of years. With auction records being set left, right, and centre, the distilleries of the world are setting their sights on a more challenging record to break: the oldest single malt Scotch. This week, the good people at The Macallan have announced their own record-breaking oldest whisky called The Reach, which claims the prize after being barrelled for a jaw-dropping 81-years.
Just think for a moment, all of the incredible events and achievements that have occurred since this golden liquid first touched the inside of an oak cask, back in 1940. It was the year that Winston Churchill was elected to the office of Prime Minister, amidst the raging battles of the Second World War, and Bugs Bunny made his Oscar-nominated debut to the world.
Since this The Macallan was barrelled, humanity put a man on the moon, invented the internet and the global population has swollen from 2.3 billion people to 7.9 billion lives today. Almost everything we know and enjoy day-to-day is younger than this bottle of The Macallan, which broke the previous record of oldest whisky by a single year, set in 2021 by Gordon & MacPhail.
---
---
RELATED: Yamazaki 55 Could Fetch $1 Million In First Australian Auction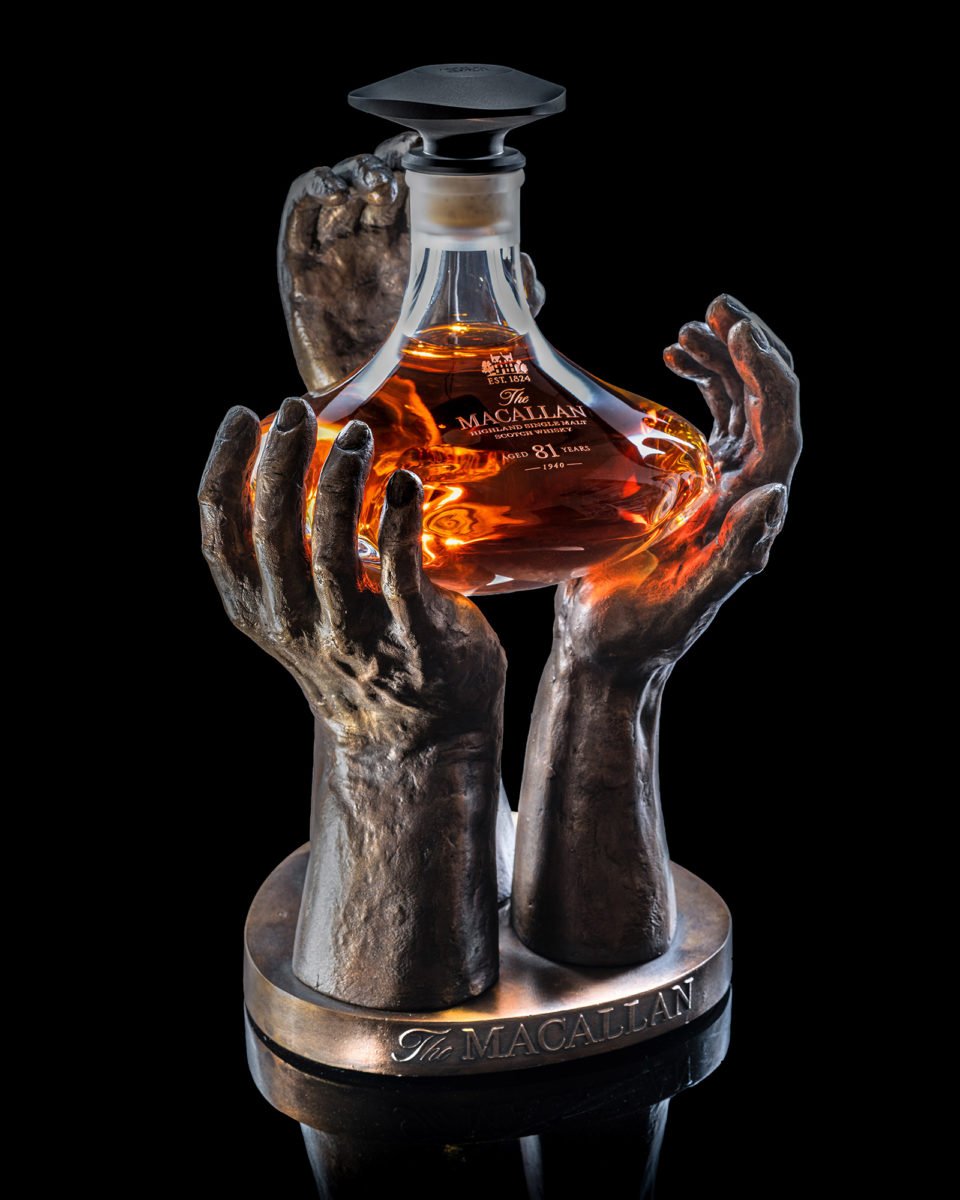 As you might imagine, this octogenarian amber exists in very limited supply, with The Macallan set to release just 288 bottles of the Scotch. While the whisky was originally aged in oak, it has been finished in a single sherry-cask from which all bottles were poured. The Macallan 81-year-old arrives in a suitably special blown glass decanter, which in turn is cradled by a three-handed bronze sculpture, representing the many hands that went into the creation of such an impressive spirit.
"Created during a turbulent time in the world, this extraordinary expression showcases The Macallan's history, ingenuity and unmistakable strength of character," said Kirsteen Campbell, master whisky maker at The Macallan.
"Its deep auburn hue is the first hint of this remarkable whisky's astonishing depth. Offering notes of dark chocolate, sweet cinnamon and aromatic peat, leading on to treacle toffee, crystallised ginger and charred pineapple, before giving way to an intensely rich, sweet and smoky finish."