Every year some of the world's most deluded bartenders claim rum will one day be as big as whisky. It won't. But perhaps rum deserves to at least be considered as appropriate for a nightcap as your favourite dram. When you really sip and savour some of the best rums you can get your hands on, the palate is akin to a rude awakening, giving you a well-deserved slap for being such a spirit novice that you'd dare overlook some of the best rum brands in the world.
From the legendary Appleton Estate and high-end Ron Zacapa to Diplomatico and Mount Gay, there are some valid arguments for rum nudging out whisky on occasion. And while I'll never really betray my sworn allegiance to the best of the brown, from Japanese whiskies to Australian whiskies, I'd be lying if I didn't say I more than enjoyed a rum or two, sipped neat, every now and then.
We've already rounded up the best vodkas and best tequilas for you to get cracking on a primo bar collection, now it's time to search out the best rums you can buy in Australia so that chrome cocktail cart is never without some bottled Caribbean vibes ready to mix up a dark & stormy on demand.
---
---
---
What Is Rum & How Is It Made?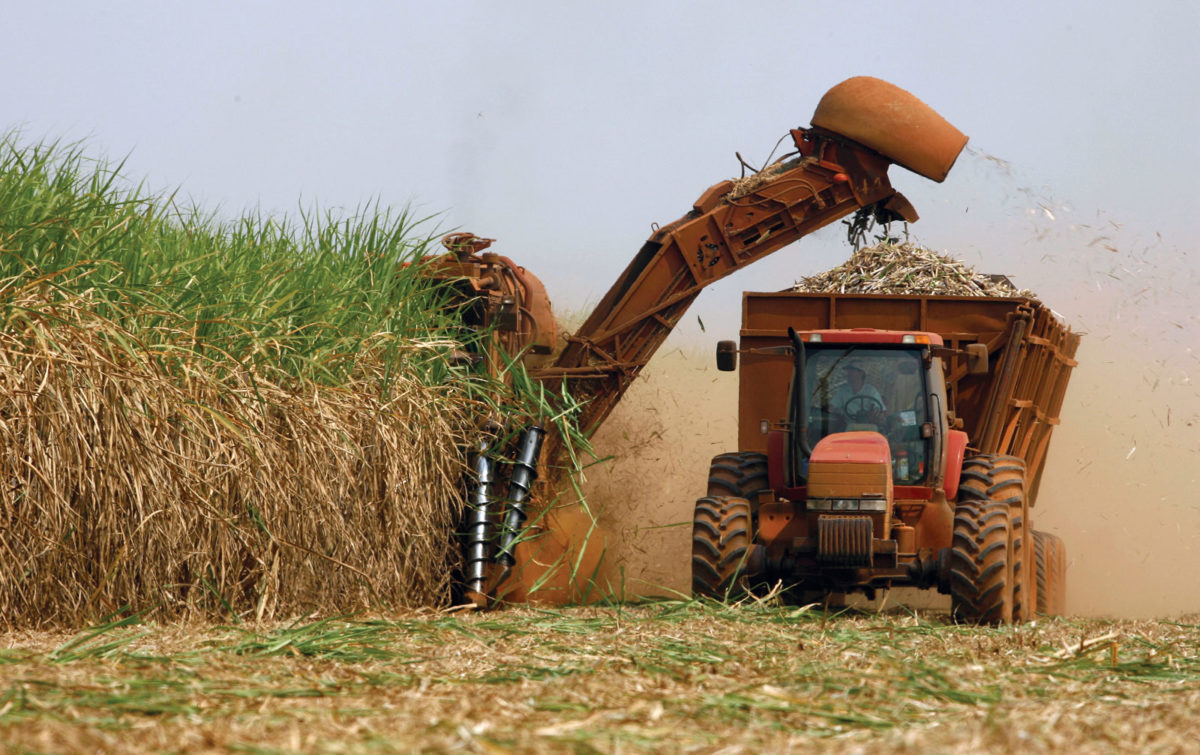 To be quite honest, spiced rum has swiftly fucked the brand image up for the entire rum industry. Now, whenever someone mentions rum far too many people jump to marketing machines like Captain Morgan, Bacardi and Sailor Jerry. That would be okay if it wasn't so egregious. There's always space for a good flavoured and spiced rum whenever you feel like something thick and syrupy, the same way there's always room for Maccas when you just can't be arsed with anything else. But to really appreciate the nuances of rum you'll need to explore the different styles, and before you do that, it's important to know how it's made.
The first thing you should know is that rum is primarily made from sugarcane, which itself comes in plenty of varieties and is unique to the terroir of reach region. The Caribbean is the main production centre of rum, but plenty of other regions like the Philippines and Taiwan. The type of sugarcane used affects the overall taste and aroma of the rum.
Sugarcane stalks are burnt, harvested, and milled for up to 24 hours. After this, there are two ways in which the production process can go. The first, and most traditional way (hence why it's named 'rhum traditional') is to extract sugar from the cane juice for commercial sale. The byproduct of this sugar, molasses, is used to create rum through what is typically a long fermentation. Rum produced this way is typically smokier, thicker, and richer. Virtually all Cuban rum is made in this way.
'Rhum agricole' (agricultural rum) refers to the second method used to produce some of the best rums in the world. It's a common choice over on the French islands, where freshly fermented sugar cane juice is pressed, extracted, and distilled to produce the rum. This is opposed to using fermented sugarcane juice or sugarcane byproducts like molasses, and typically it results in a vastly different kind of rum that is more unique and aromatic, with the general body of this type of rum being earthy, grassy and herbal with overlying tropical fruit.
As a rule of thumb, rum is produced from a byproduct of sugarcane, usually molasses, while rhum is produced from pressed sugar cane juice.
Whichever method is used, rum is then blended and bottled, or left to age in a variety of wood like ex-bourbon barrels, American oak barrels, or cognac casks. You won't find that many rums need to be aged for very long because they are always produced in regions with a lot of tropical heat, which speeds up the ageing process and requires a shorter time with the alcohol to really hit its peak.
---
Styles Of Rum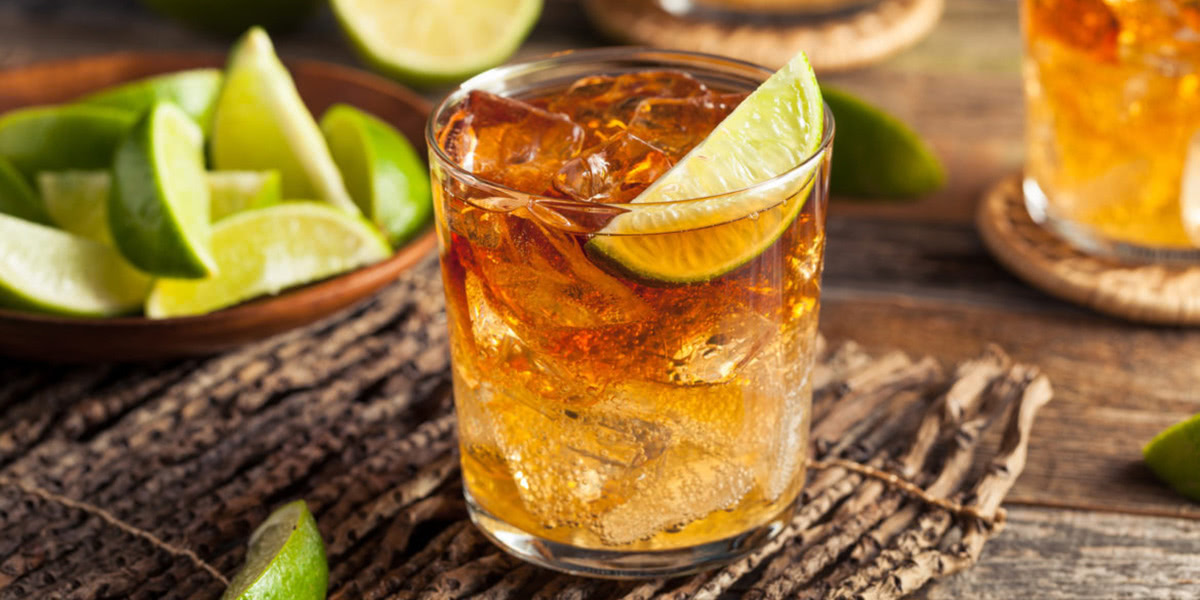 There is a huge amount of variety in the rum industry, and it's important to be across them all so you're not put off the category forever after sipping on some overly sweet Sailor Jerry. Here's a top-line run-down of the most important ones.
---
---
White rum
Clear rum looks odd, but white rum is popular for very good reason. As opposed to gold or dark rums, this type of rum is characterised by a lighter body, milder palate, and low price point. Bartenders sometimes prefer using white rum in common cocktails like a daiquiri, mojito, or some piña coladas. You may be missing out on the bold flavours of a heavier rum if you opt for a white rum, but at least you'll have something reliable to mix in with your creations. Just don't think of white rum as a sipping rum by any means. This is the most affordable rum style available.
Gold rum
Also referred to as golden rum or pale rum, this kind of rum usually has an amber colour as a result of mellowing in barrels over time. Golden rum is aged for several years or more, kicking dangerously close to whisky by taking on a casks characteristics like subtle flavours of vanilla, almond, caramel, and coconut. Distinctive from white rum, golden rum is typically heavier with flavour and has more personality to add to cocktails.
Dark rum
Look, there's really not much to distinguish dark rum from gold rum, it just often means they are aged for longer and have a more robust set of flavours. You'll want a dark rum if you want something a bit more sophisticated and heavier on the palate, making this a popular style of Caribbean rum and edging further into the higher price brackets. Grab a Diplomatico Anejo or Mount Gay Eclipse if you want a good example of some of the best dark rum available.
Black rum
This is the sweet spot for any rum drinker who wants to go hard or go home when it comes to flavour. Black rums are the darkest, richest, heaviest rums available, retaining much of that rich caramel and burnt toffee of molasses. Bakers love using black rum because of the heavy charred character it can bring, with those more subtle, sweet and spicy flavours. Grab a Gosling's Black Seal is you want a good example.
Premium aged rum
Premium aged rum is just the more mature rums from any given distillery, and are typically considered the best of the best. Premium rum is always going to be an exceptionally smooth rum, and is often labelled as anejo in Spanish territories to help with the distinction. This is the point where you'll be enjoying rum much in the same way as you would a fine scotch or cognac – on the rocks, sipped slow. You'll often find that heavily charred bourbon barrels or American oak casks have been used to age the rums, but Cognac and sherry barrels are commonly used as well to produce a more reddish tint.
There are plenty of fine examples of premium aged rum, but as a starter, you'll want to try the excellent Diplomatico Reserva Exclusiva, El Dorado 15, or Zacapa Centenario XO.
Other types
There are a few other types of rums, but they aren't as important to distinguish for beginners. You'll often see some rums referred to as vintage rum, overproof rum, navy rum, and even rhum agricole (which is explained above). Then you've got flavoured or spiced rum, which is often so poorly done that it's not worth a mention.
---
The Best Rum Brands Available In Australia
Appleton Estate 50 Year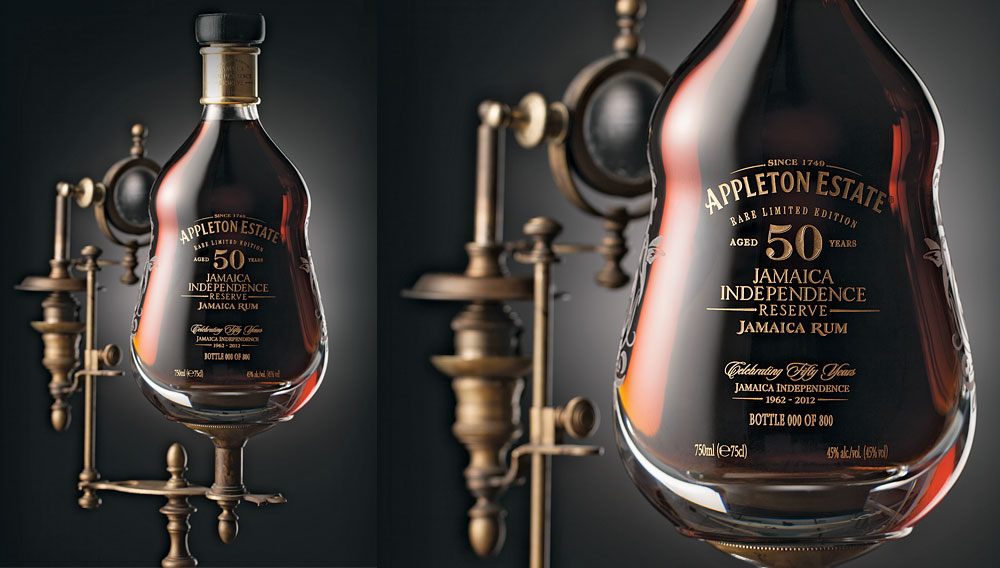 Appleton Estate is the best known and one of the oldest rum distillers in the business, having been founded in 1749 in the Nassau Valley, Jamaica. Sugarcane is grown exclusively at what is the oldest sugar estate and distillery in the country, giving Appleton Estate a very tight control over every aspect of their rum.
---
---
Their most premium offering is the Appleton Estate 50-Year-Old, a historic expression that's every bit as intense as you'd reasonably expect from the $5,000 price tag. It's a rare find, but worth it for that endlessly rich palate bursting with maple sugar, vanilla, cinnamon, honey, and liquorice. No one has ever gone wrong with an Appleton Estate rum sitting on the shelf.
---
Goslings Black Seal Rum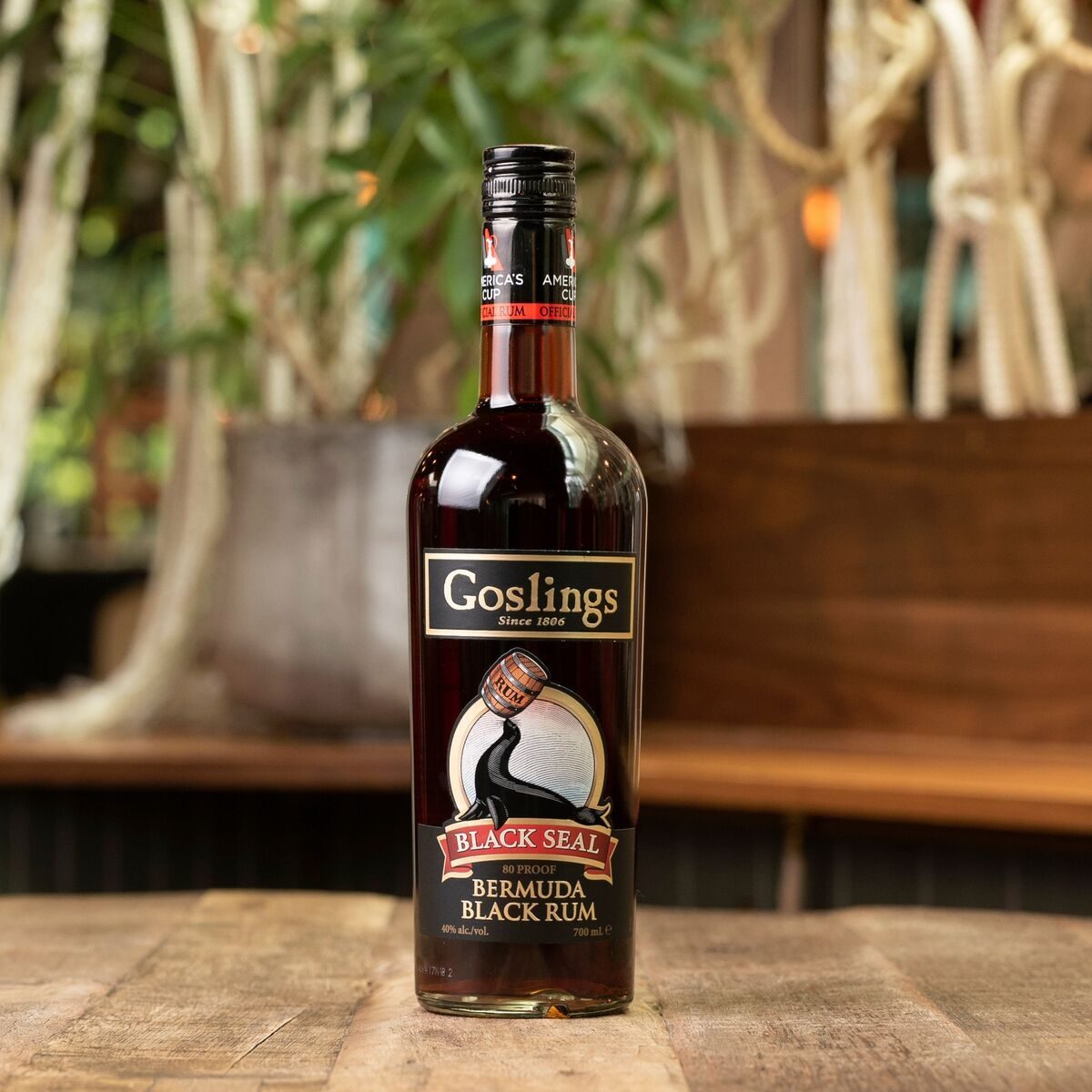 Coming out of Bermuda is Goslings rum, a distillery that dates back to 1806. Black Seal is their full-bodied dark rum signature, and it sips remarkably well with a lot of brown sugar, vanilla, banana, and butterscotch on the palate.
If you want to make a premium Dark 'n' Stormy cocktail, this is the bottle you need sitting on that shelf. In fact, Goslings Black Steal Rum was the original base for the Dark 'N' Stormy when it was reportedly first mixed up with Barritt's Ginger Beer in Bermuda after World War I. Goslings Black Seal was mixed with Barritt's Ginger Beer to create what is easily one of the most popular, and easiest, cocktails in the world.
---
Diplomatico Rum Reserva Exclusiva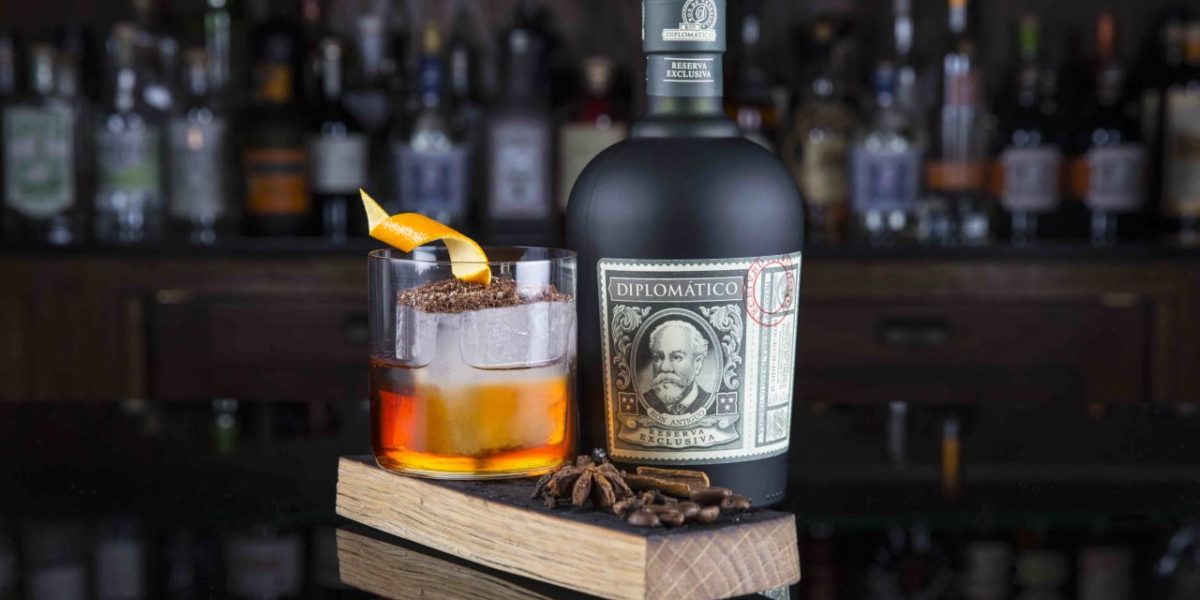 Diplomatico hails from Venezuela and is absolutely one of the biggest rum producers in the world. Given ecologically sustainable processes sit at the core of the distillery, it's also one of the most pioneering rum producers, leaving no surprise as to why so many awards have been flung at them over the years.
There are a few examples of what Diplomatico is capable of, but the best showcase would be their mid-range Diplomatico Rum Reserve Exclusiva, which is distilled in copper pot stills and aged for 12 years before being bottled with clear, intense flavours of caramelised banana and drier, more roasted tropical fruits, with a hint of dark chocolate on the finish. The multi award-winning rum is fairly easy to come across in Australia, so there's no excuse not to have a bottle handy whenever you need a break from those whiskies. It's a great one for sipping neat.
---
Ron Zacapa Centenario XO Solera Gran Reserva Especial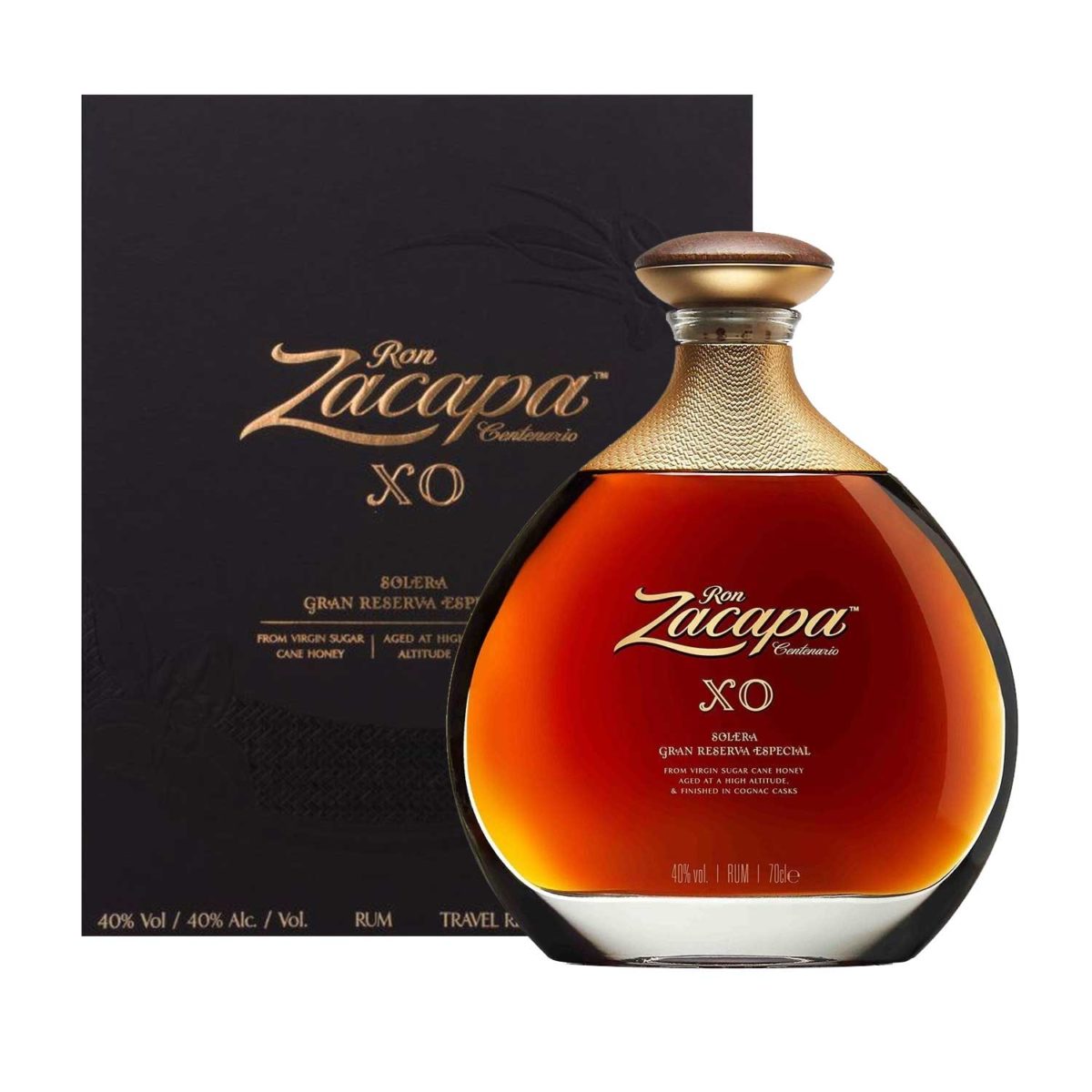 Ask your rum obsessed buddy what their favourite brand of rum is and you can expect one of four answers: Appleton Estate, El Dorado, Diplomatico, or this absolute pearler from Guatemala – Ron Zacapa.
This highly sought distillery sits at 2,300 metres above sea level in the productive highlands of Quetzaltenango, regarded for absolute mastery when it comes to the art of rum production, with a prolific output that counts a number of super-premium options.
It's hard to dial in on even just a few of Ron Zacapa's greatest hits, but the Ron Zacapa 23 Year Centenario is certainly up there. For 5 consecutive years, this was claimed as the best rum in the world, referencing its deeply complex and intricate body of honeyed butterscotch and spiced dry fruit, anchoring the more nuanced notes of oak, vanilla, cinnamon, and ginger. What's most surprising is the sweet chocolate and tobacco that comes through towards the end, layered onto some burnt caramel for an absolute show-stopper of a finish.
---
---
---
El Dorado 12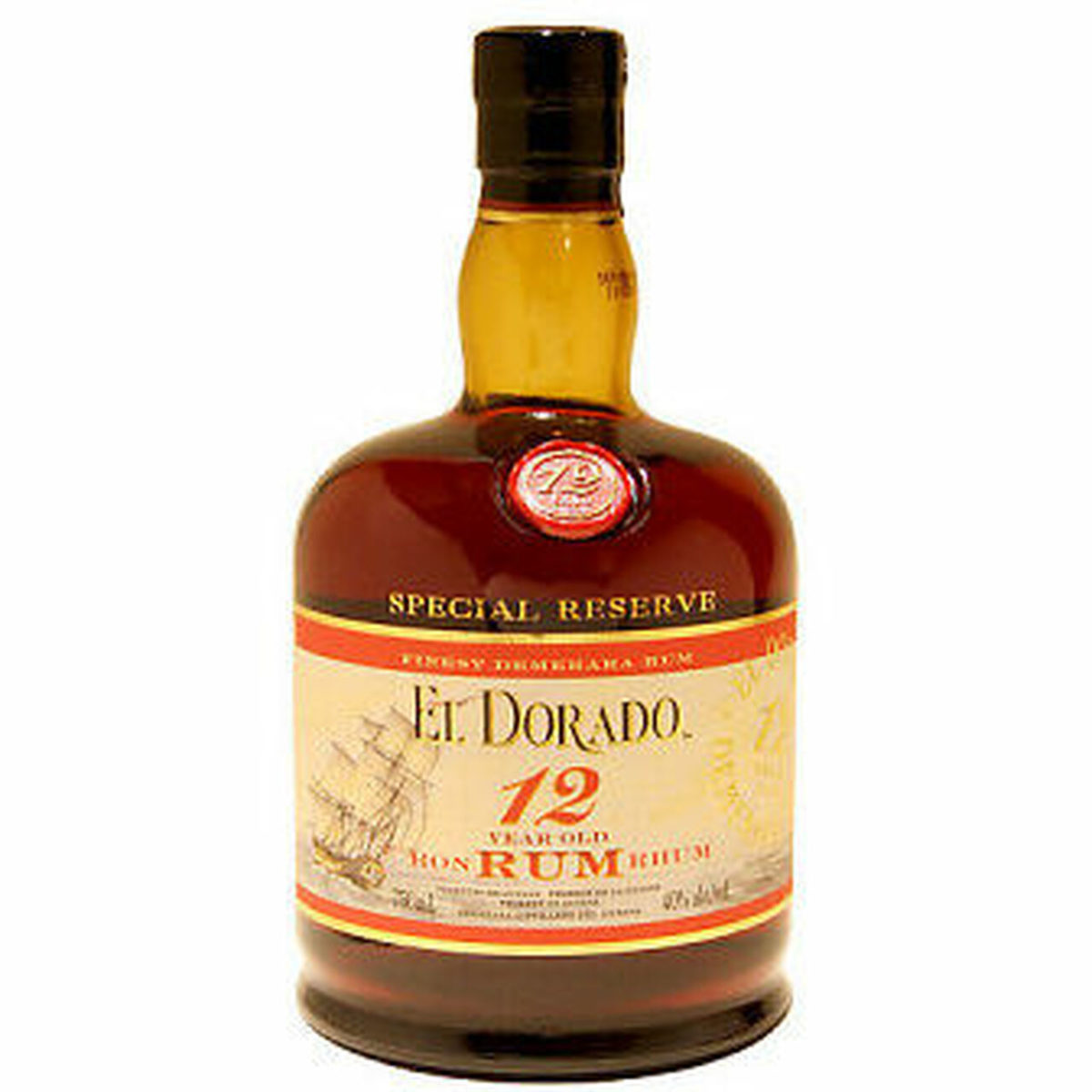 Some of the best and richest sugar in the world comes from the Demerara region of Guyana, a country which at its peak had more than 350 operating plantation rum distilleries. Now it only has one – Demerara Distillers Limited – but that's pretty much all it needs. Renowned throughout the industry for producing some of the finest rum in the world (as well as unparalleled demerara sugar), this institution hinges much of its success on the El Dorado line, which is typically split in popularity between the El Dorado 12 and the El Dorado 15.
The 15 Year Old is, of course, a tad more premium, but it's the El Dorado 12 that I love particularly for its consistency and smokey finish. Throughout the palate, you'll get a lot of dried fruit and dark cocoa, typical of Guyanese rum but most refined when you've got this beauty on the rocks. Not bad a rum aged 12 years when it's going up against the more popular 15-year expression.
---
Clement VSOP Rhum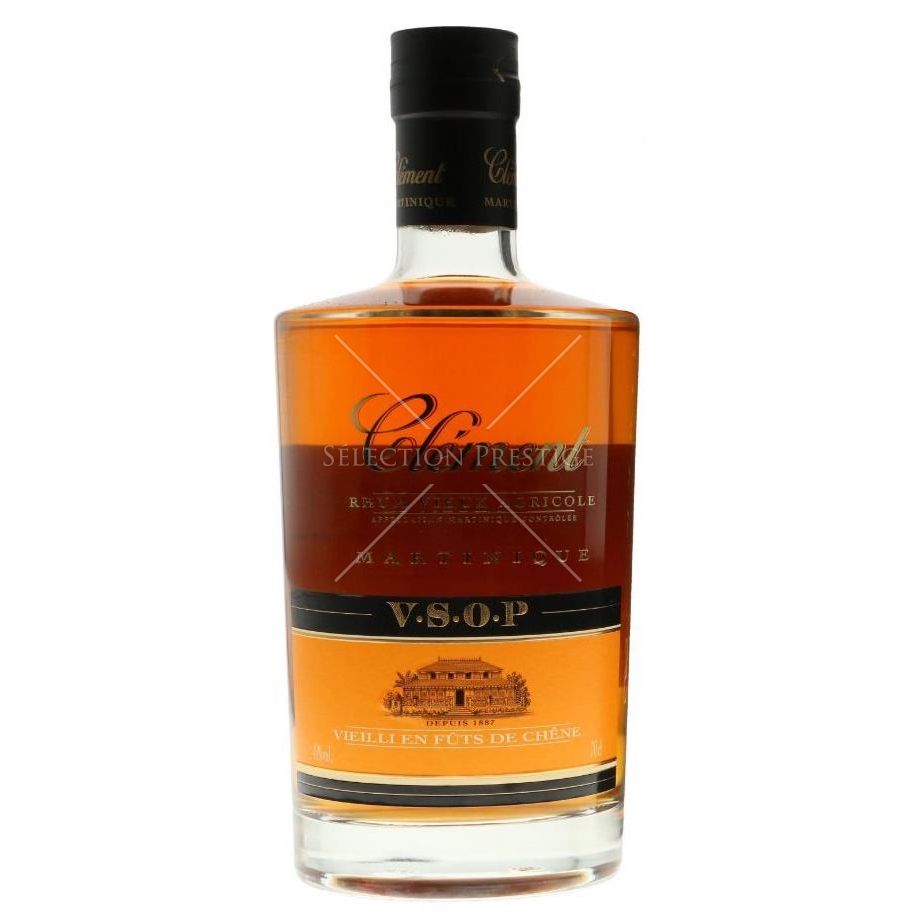 Clement VSOP is a great example of a rhum agricole, demonstrating much of what has been mentioned above about the unique rum production process. That fresh sugar cane juice clearly pays off here, giving this expression a nice botanical flavour that's built with coconut, banana, and dried spices. It's a slow-sipper that's really got a nice edge on the finish – a nice little break if all that brown sugar from rum proper has got you feeling weighed down.
---
Brugal 1888 Rum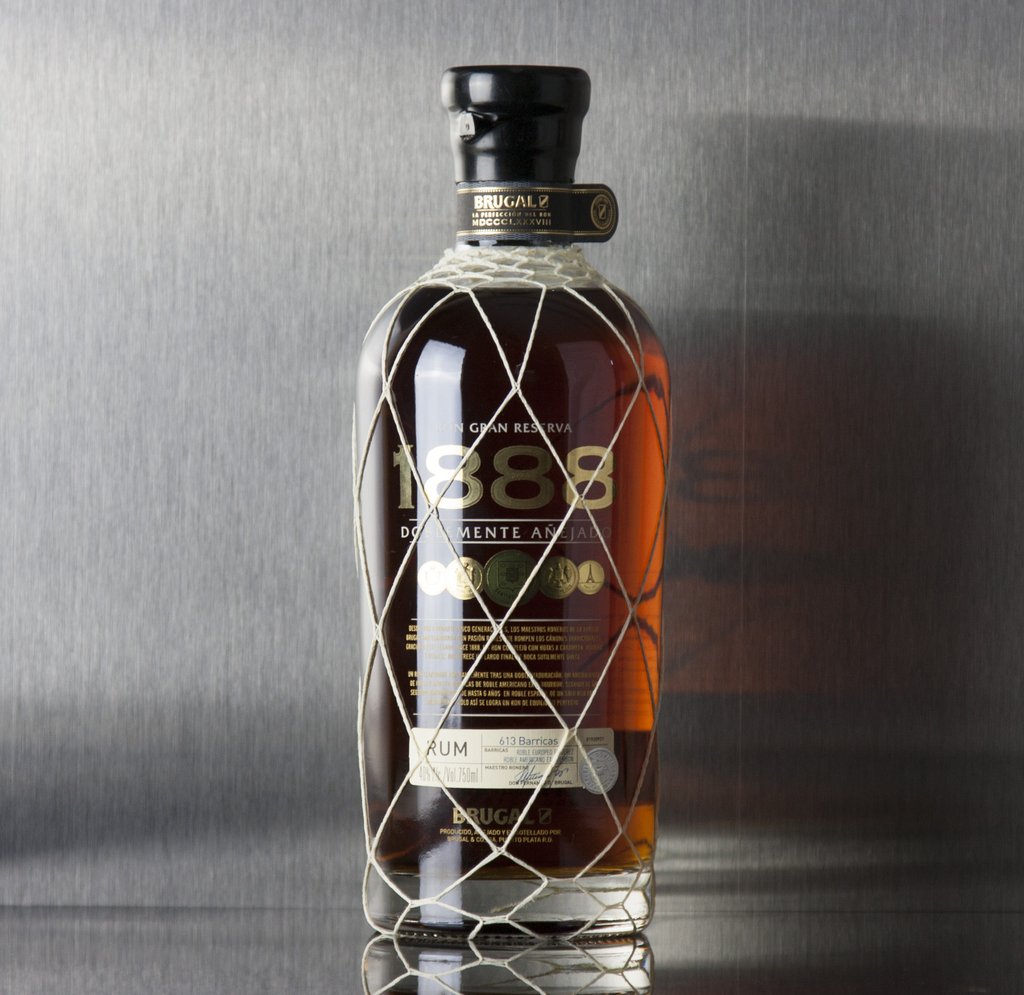 Brugal 1888 is all about the power of American white oak ex-bourbon barrels and first-fill Spanish sherry oak casks, the characters of which come across beautiful in the blend built with rums aged from 4 to fourteen years in the Dominican Republic. Those candied dried fruits recall the best of rums, but the way it sifts so smoothly to a mid-palate of vanilla and then to a red wine-like tannic finish is why the Brugal 1888 is considered amongst the best rums you can have sitting on the shelf.
---
Dictador 20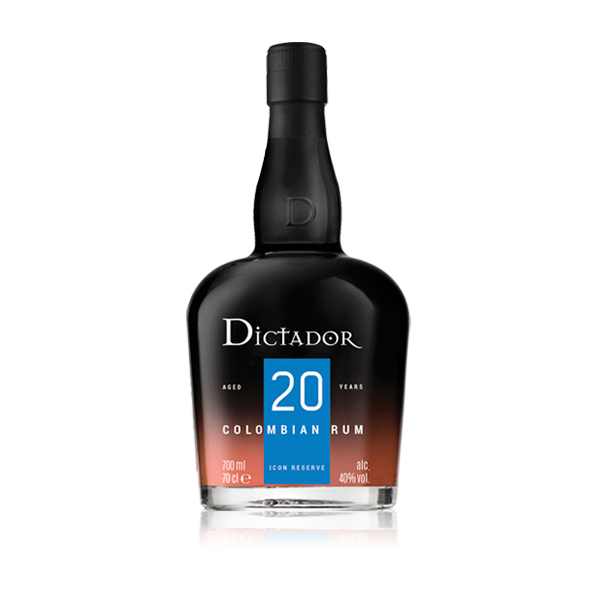 The Dictador 20 is the result of rums aged 14 to 24 years in a Solera system, building a densely layered Colombian rum that's mostly loved for its palate of manuka honey and cooked fruit. That spice really kicks in on the back-palate and washes through to the finish, running across a lot of cinnamon with a heady bit of cedarwood for a close that really lingers on the tongue. Sure, it may not be as adventurous as some of the other rums on this list, but I'll be damned if Dictador 20 wasn't one of the better Solera system rums out there.
---
Bundaberg Master Distillers' Collection Blenders Edition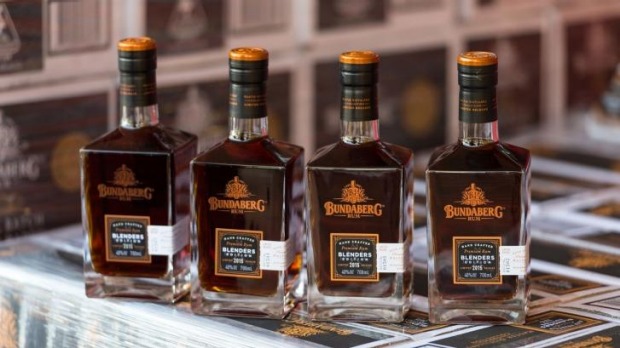 Australia gets a lick in with the Bundaberg Master Distillers' Collection Blenders Edition, the 2015 release of which was named World's Best Rum at the World Rum Awards 2016. That's always been a contentious award, and it's definitely up for debate seeing as so many strong competitors have fared better over the years, but it's hard to deny just what Bundaberg has done here. They've given us an Australian rum that best represents the typical journey of a Bundaberg standard – smooth and then almost surprisingly hardy and full of burnt caramel on the finish with some of the finer details revealing a lot of raisins and spice. Serve this one neat over some ice; the length of the finish kind of creeps up on you.
---
Flor de Caña 18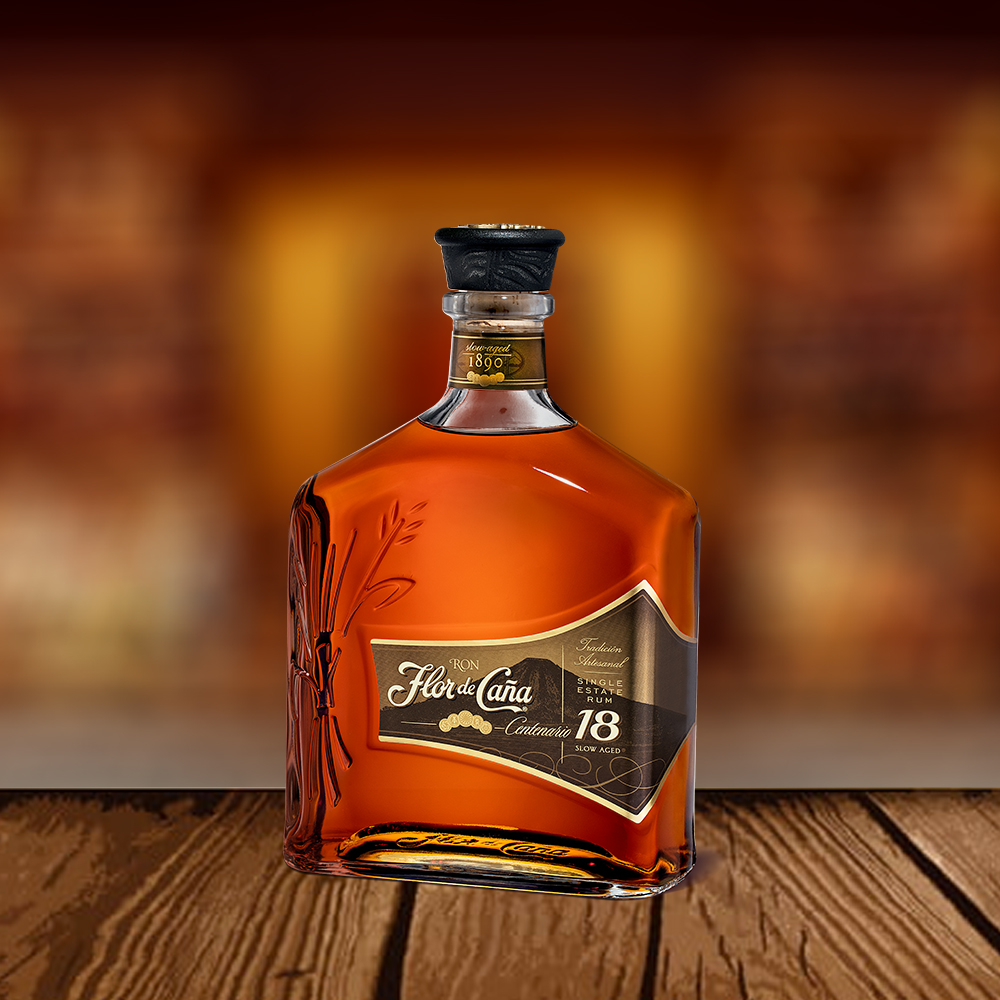 As one of Central America's leading rum brands, Flor de Caña has plenty of hits to its name. The 18-year-old would perhaps be the label's best known, and most widely available, expression. The 4-year-old white rum is also quite popular for cocktail makers, but its this gold rum that you should be going for if you want the best impression the label has to offer, with a lot of dried fruit, vanilla and cinnamon coming from the 18-year-old Nicaraguan rum, that is, if you have the good sense to have it neat on the rocks.
---
Facundo Paraiso XA Premium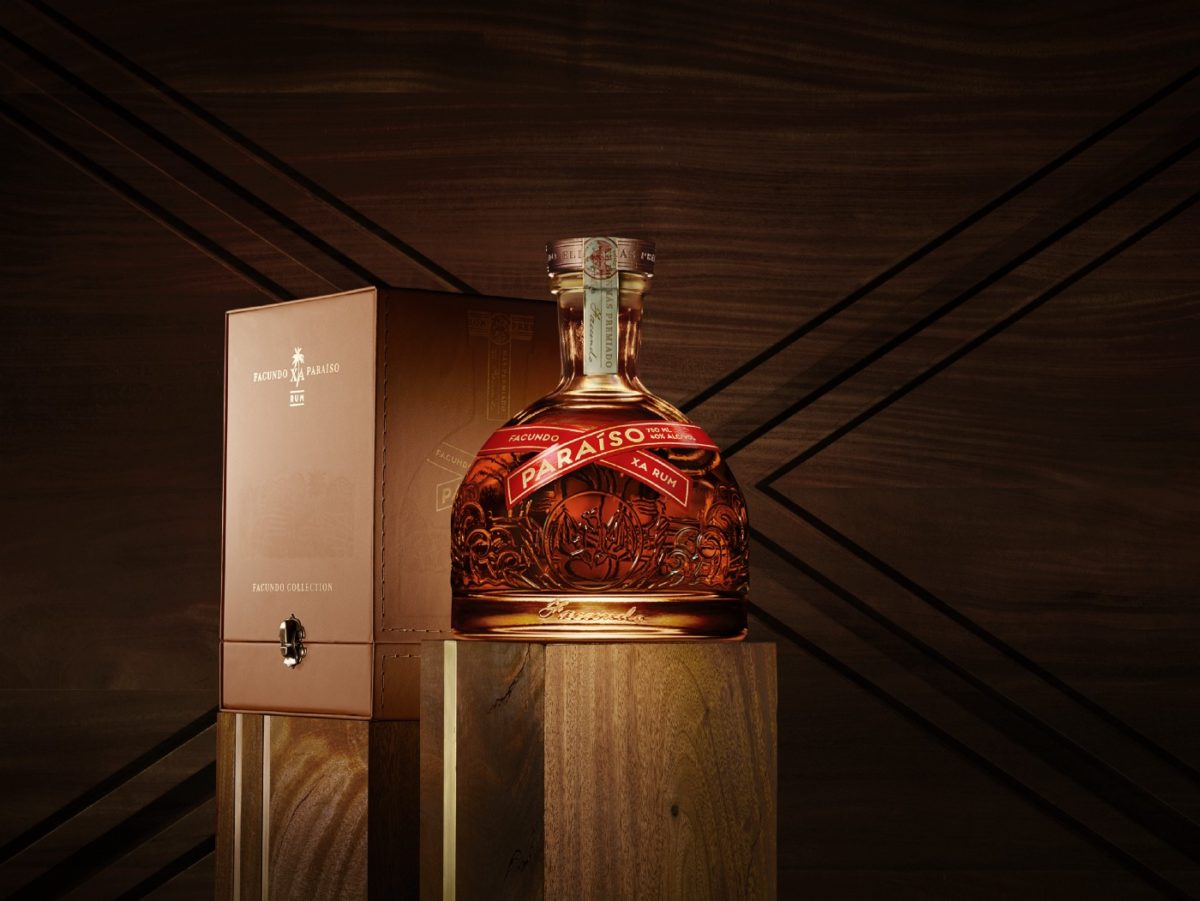 You can't have a list of the best rums without some presence from the dominant Barcardi brand. Although let's stray away from mainline Barcardi for a second and take a look at their super-premium Facundo line. This collection was made by pulling together some of the finest rums from Bacardi's distilleries in Puerto Rico, The Bahamas, and Mexico, with Paraiso being the best example. It's a blend of rums aged from 17 to 32 years, finished in old cognac barrels.
---
---
It may not look it, but the Paraiso is a light, easy-sipping rum that speaks well for Barcardi's lesser-known, higher-end range, avoiding the rich body but still getting in plenty of nutmeg, sultanas and ginger.
---
Richland Single Estate Old Georgia Rum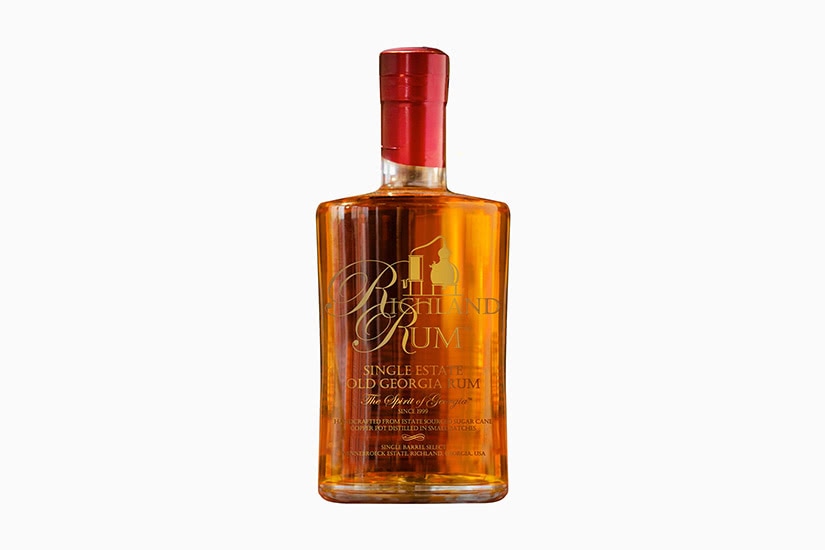 Want a rum that tastes like an aged bourbon? You'll definitely want to try the Richland Single Estate Old Georgia Rum. It's got that honeyed syrup that's so characteristic of bourbon, oakier than you'd expect with a lot of tannins on the finish along with some nicely detailed tartness of stewed apples. This signature spends 4-5 years in charred and toasted American oak, and the character comes across really well at every point throughout the tasting.
---
Ron Barcelo Premium Imperial Blend 30th Anniversary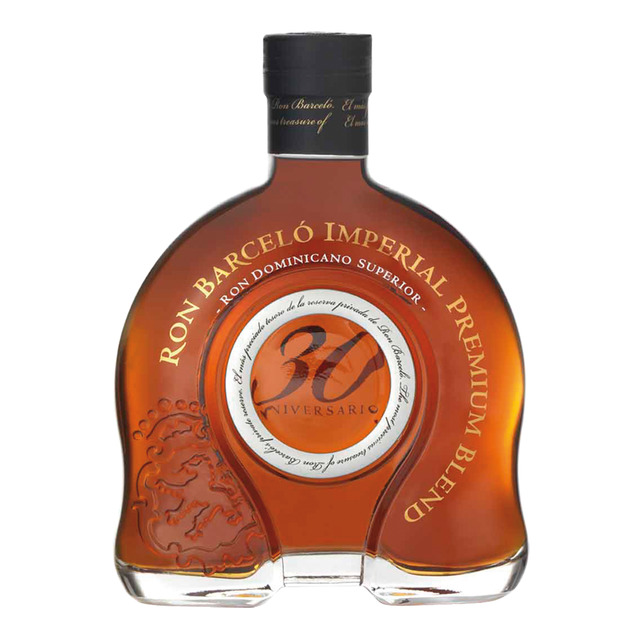 As one of the more obscure Dominican rum producers out there, a bottle of Ron Barcelo can be hard to come by in Australia. The search is entirely worthwhile, especially if it leads you to the fantastic Ron Barcelo Premium Imperial Blend 30th Anniversary addition. It's the pinnacle offering from the producer, densely packed with only 9,000 bottles produced.
On the palate, expect plenty of gingerbread and toffee notes from the front to the mid-palate, before the surprising burn comes through on the backend. The journey is an unexpected one, so if you want a rum that truly evolves and reveals itself in a distinctive way, you'd do much worse than to keep your eyes peeled for a bottle of the 30th anniversary.
---
Don Papa 10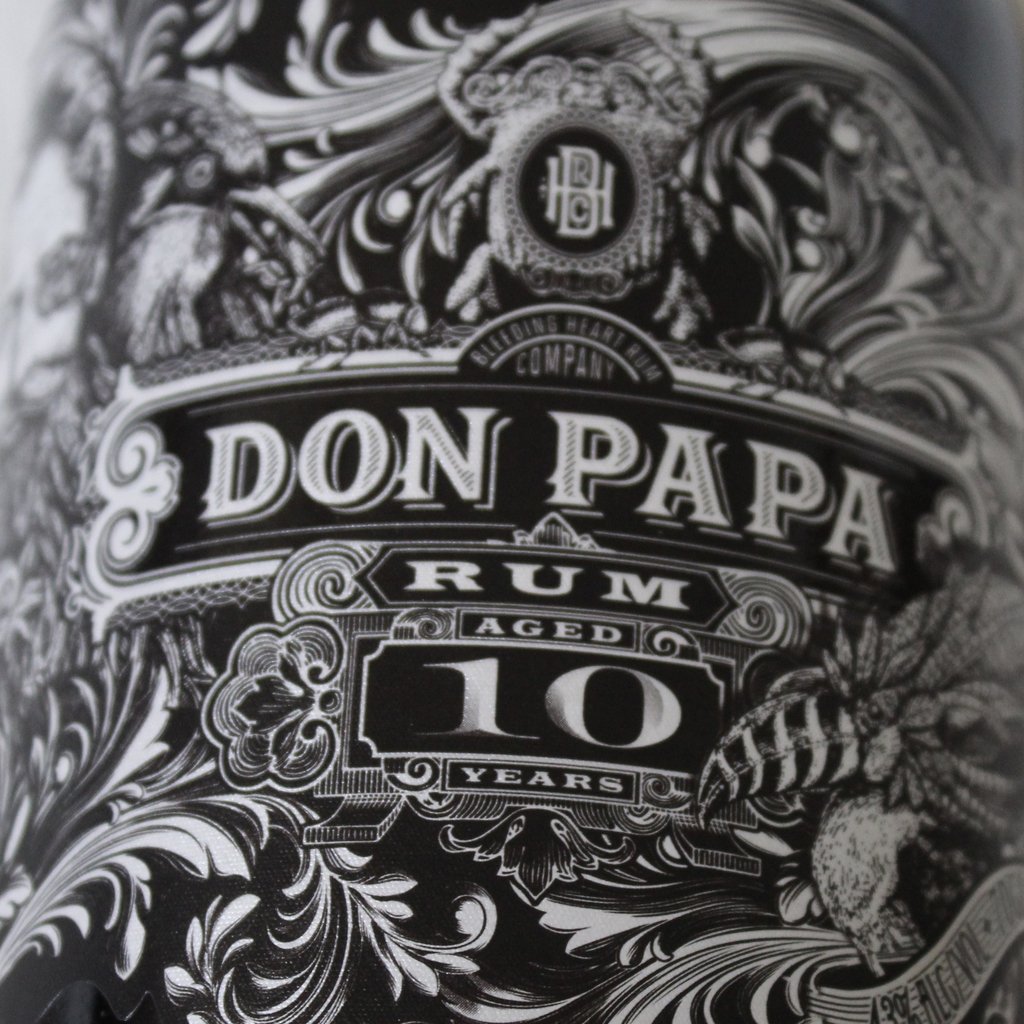 I know this list has been heavily skewed towards the ancestral homes of rum, but Don Papa is a nice little tear away from the Caribbean flavours. This one's from the Philipinnes, with Don Papa 10 coming out of re-charred ex-bourbon barrels and coming hard with an intensely rich palate that's mostly centred around swirling chunks of burnt vanilla. Don Papa rum is typically heavier on the palate than you'd want, but the 10-year-old cuts through a lot of that thick nectar with vibrant, dried tropical fruits that are consistently present from the front of the palate straight to the lingering finish.
Because of the complexity, Don Papa 10 is a popular rum to use with desserts.
---
Mount Gay Extra Old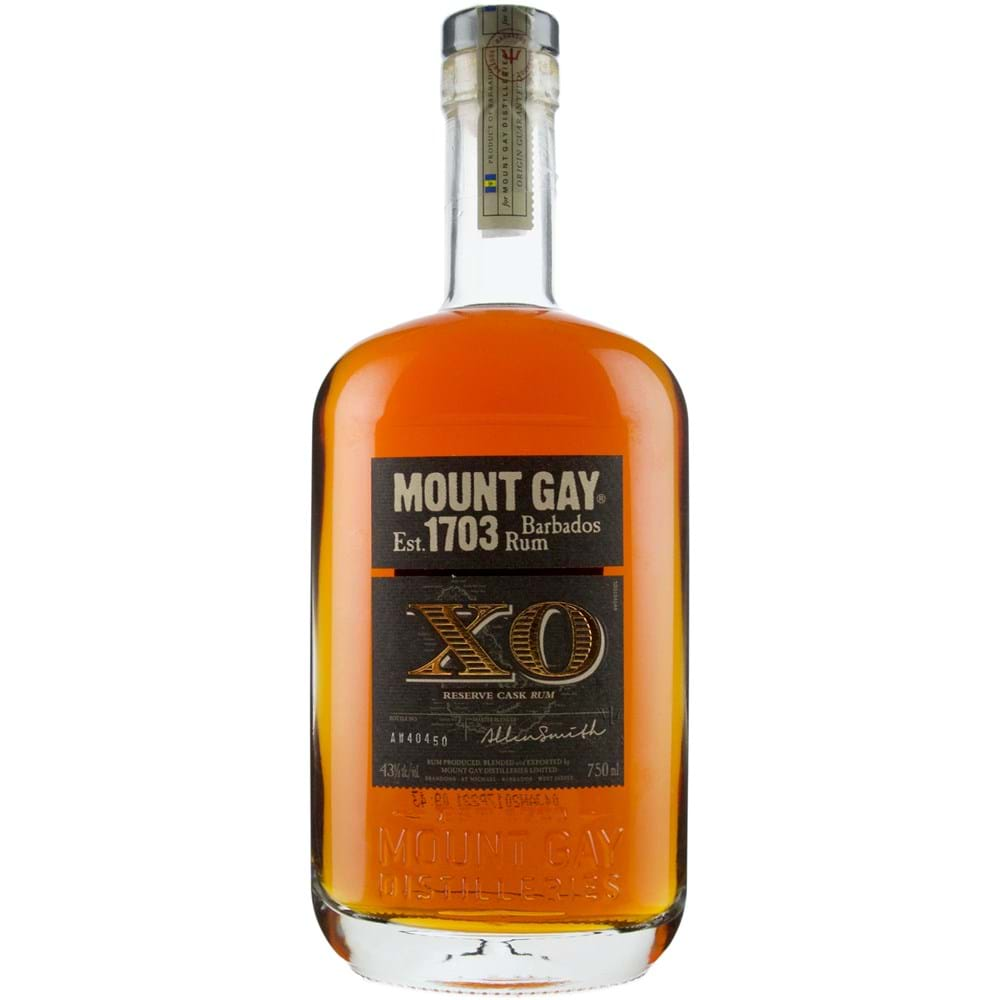 Appleton Estate might date back to 1749, but the distinction of being the world's oldest commercial rum distillery actually belongs to Barbados' emblematic Mount Gay. Master Blender Trudiann Branker is nothing if not reliable with Mount Gay's many expressions, the best of which is the XO, edging out the equally popular Mount Gay Eclipse Rum, with something a bit on the drier side of what you'd normally get from a Mount Gay. Blending rums aged 8 to 15 years old, the Mount Gay Extra Old gets a lot of its power from an overarching dry banana sweetness mixed with a heap of spice. It's a remarkable sip to have on the rocks and works even better in cocktails. It's a great rum to sip on any day of the year.
Keep in mind that Mount Gay has been around for a hell of a long time, back when a person under the age of 18 years could more easily get their hands on a bottle of the good stuff.
---
---
---
Pusser's British Navy Gunpowder Proof Rum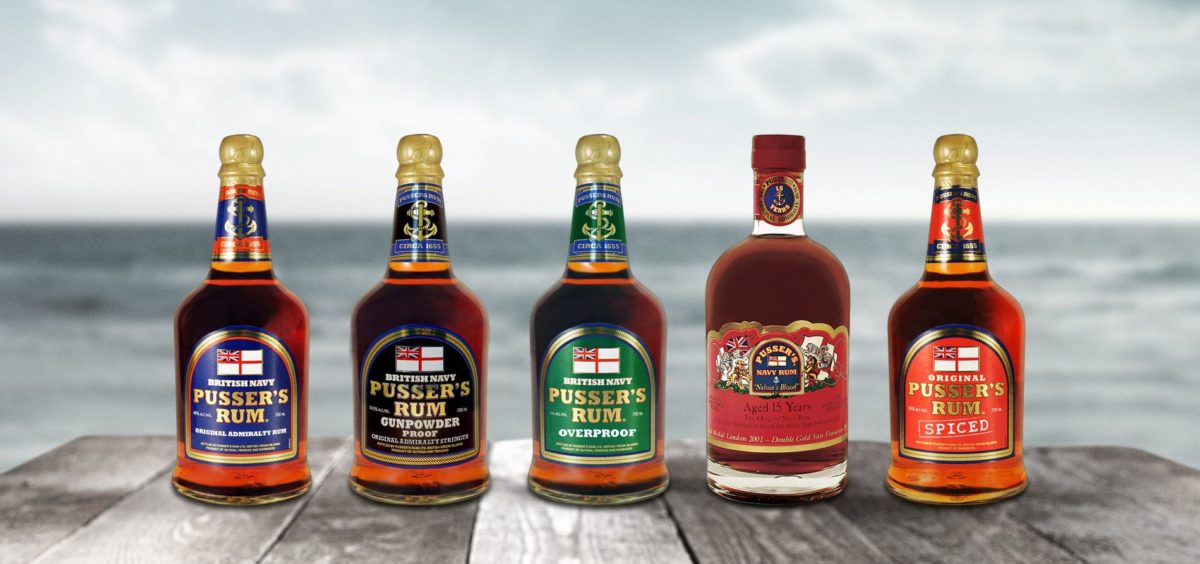 The Pusser British Navy Gunpowder Proof is one for the rum aficionados who prefer their drops with a bit of a punch. It's a navy rum, which means it's a specific iteration of dark rum that's a blend of aged rum taken across specific colonies (Barbados, Jamacia, Guyana, and Trinidad), and has a lot of history sitting behind it.
Pusser's Rum is often marked as the original rum of choice for the British Royal Navy, and much of the label's identity is built on the fact that those in the navy were given daily rum rations (also known as the daily tot) prior to 1970. As such, Gunpowder Proof has much of its value resting on admiralty strength, presenting something that'll burn heavily on the back palate but usually dose those flames with a strong hit of caramel to pair up with the pepper. You may want to mix this one with some water to help bring out those fruitier flavours of banana and pineapple, but despite its divisive strength, it's tough to deny this expression its place on this list.
---
Best Rums Australia – Frequently Asked Questions
What are the best rum cocktails?
Some of the most popular rum cocktails include the mojito, daiquiri, zombie, mai tai, pina colada, hurricane, and painkiller. The best ones would be the dark 'n' stormy and the canchanchara.
What are the best rum brands?
The best rum brands are Ron Zacapa, Appleton Estate, El Dorado, and Ron Barcelo.
Where is most rum made?
Most rum is made from the oldest distilleries in the Caribbean as well as South and North American countries.