In some ways, you could credibly call this Buyer's Guide — dedicated to the best Scotch whisky we've tasted in the office this year — the Mack Daddy of the various wine & spirit lists we've compiled for your reading pleasure.
After all, few beverages resonate as strongly with the Boss Hunting readership as a well-made dram. Ditto when it emanates from Scotland: the spiritual heartland of distilled grain spirits, where the craft of whisky-making has been elevated to artistry over the past 500 years.
Whether you prefer your Scotch straight, over a pristine block of ice, or stirred into any number of classic cocktails; there's a high probability that the bottle you're working with is going to come from one of these dozen-plus Scottish whisky brands. With good reason too, as you'll see below.
RELATED: Scotch Slang — The Most Common Whisky Terms Explained
---
---
The Must-Drink Scotch Whisky Brands In 2023
The GlenDronach (Best Overall)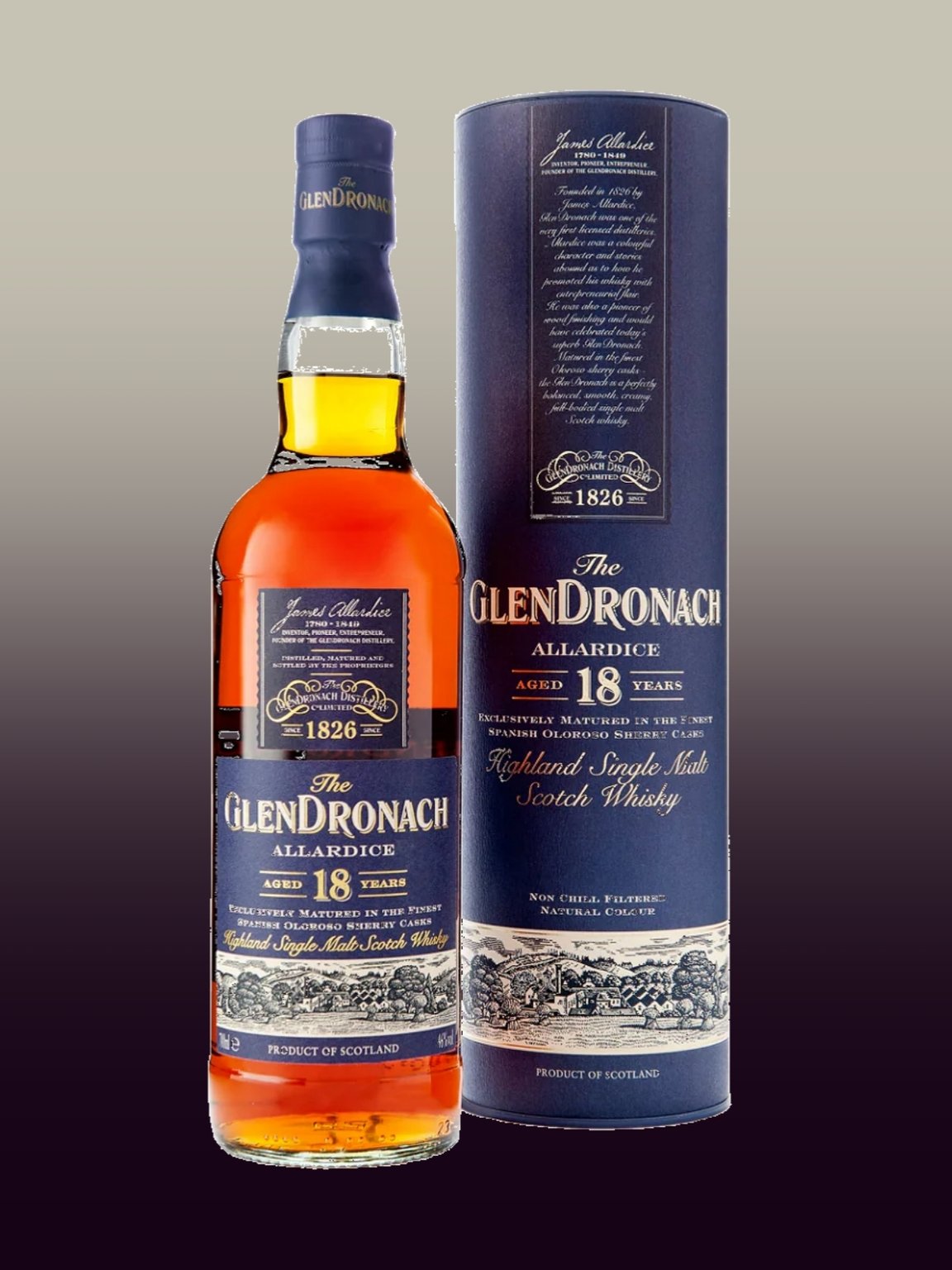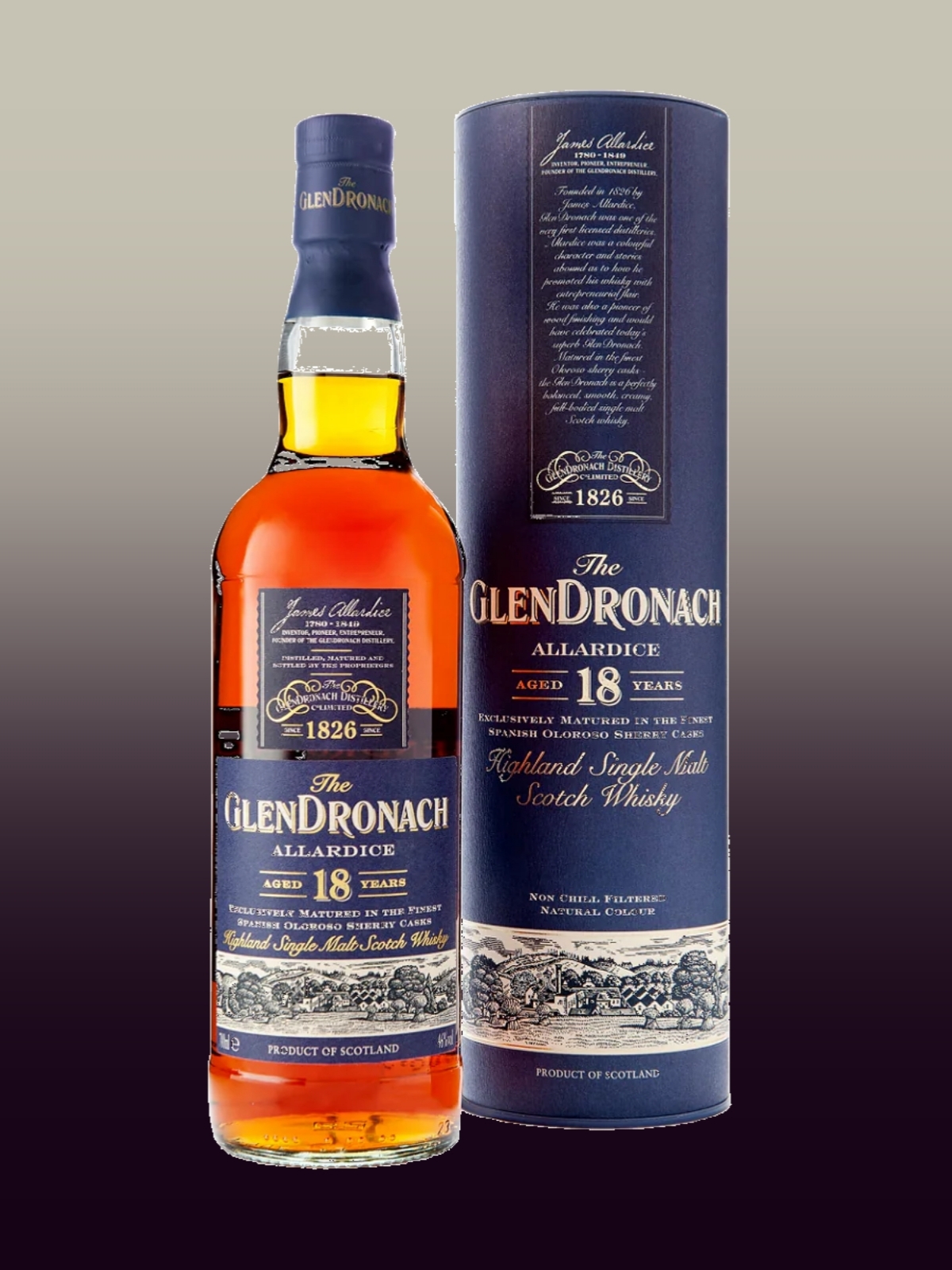 Parent Company: Brown-Forman Corporation
Distillery Location: Valley of Forgue, The Highlands
Signature Bottles: 12-Year-Old, 18-Year-Old, 21-Year-Old 'Parliament'
Price Point: Starts at $110
To our mind the crown jewel in Brown-Forman's portfolio of excellent New and Old World whiskies, The GlenDronach can trace its origins back to 1826 — when founder James Allardice unveiled one of Scotland's first licensed distilleries.
In the decades since Allardice founded the company, The GlenDronach has benefited from a number of towering custodians. These include Charles Grant, son of William Grant (another member of Scotch whisky royalty) and, more recently, Dr Rachel Barrie — the legendary chemist-turned Master Blender whose résumé has taken her everywhere from Ardbeg to BenRiach.
By and large an exceedingly traditional distillery, The GlenDronach (which BH visited in 2023) is located amid the Scottish Highlands; amply supplied with local malted barley and water drawn from a network of underground springs in the Balnoon Hills.
Regardless of whether we're talking about the excellent, entry-level GlenDronach 12 or ultra-premium 'Grandeur' limited edition, the hallmark of the brand's style is always the knife-edge balance between a robust malt spirit and Andalusian sherry casks. At The GlenDronach, the preferred varieties of sherry tend to be Oloroso and Pedro Ximénez.
Word to the wise: even at current market prices, if you can find a couple of the 18-Year-Old bottles floating around, go ahead and scoop them all up. It's easily one of the best Scotch whisky expressions, from a brand's core collection, we've tasted this year.
---
Royal Salute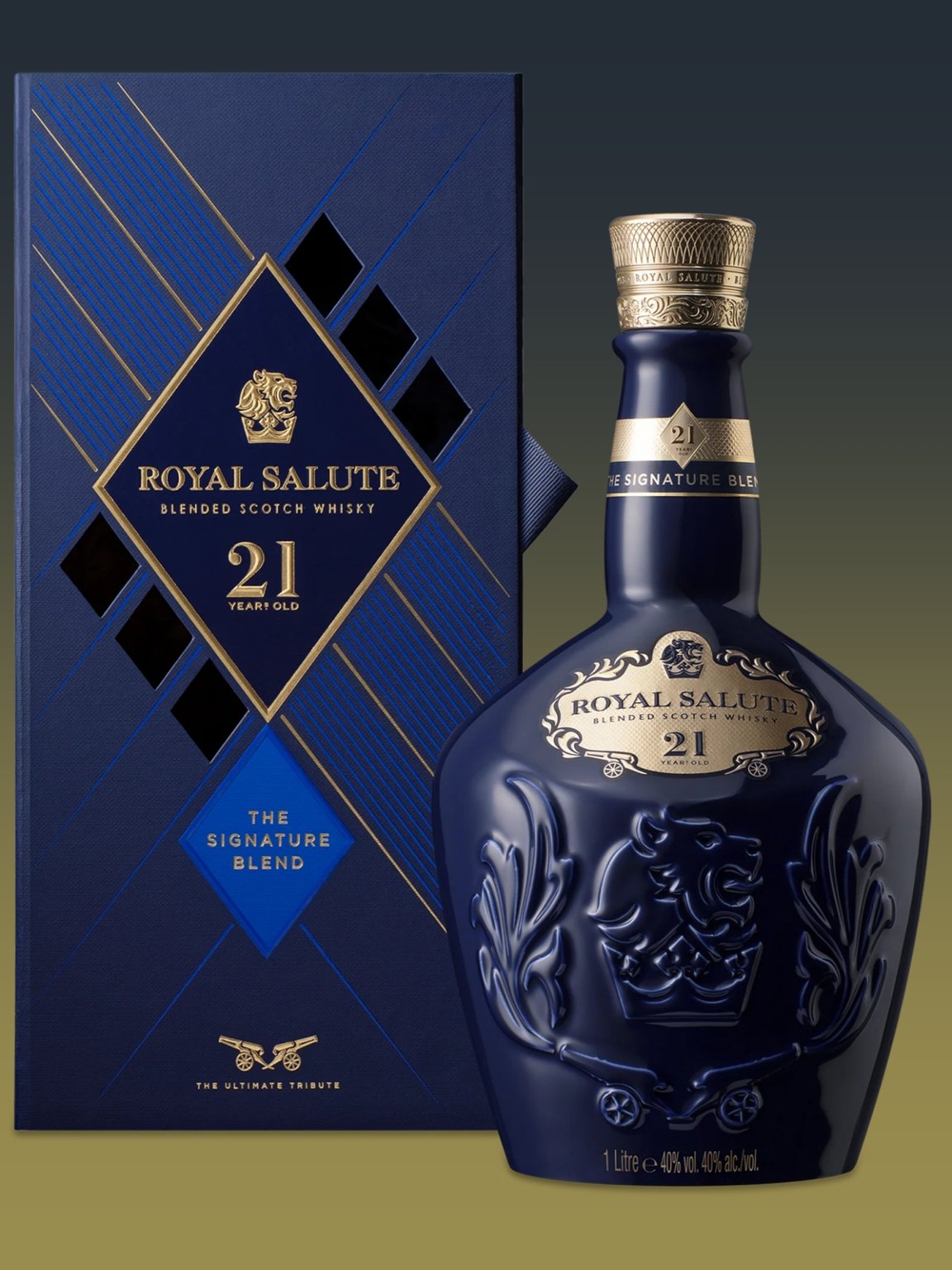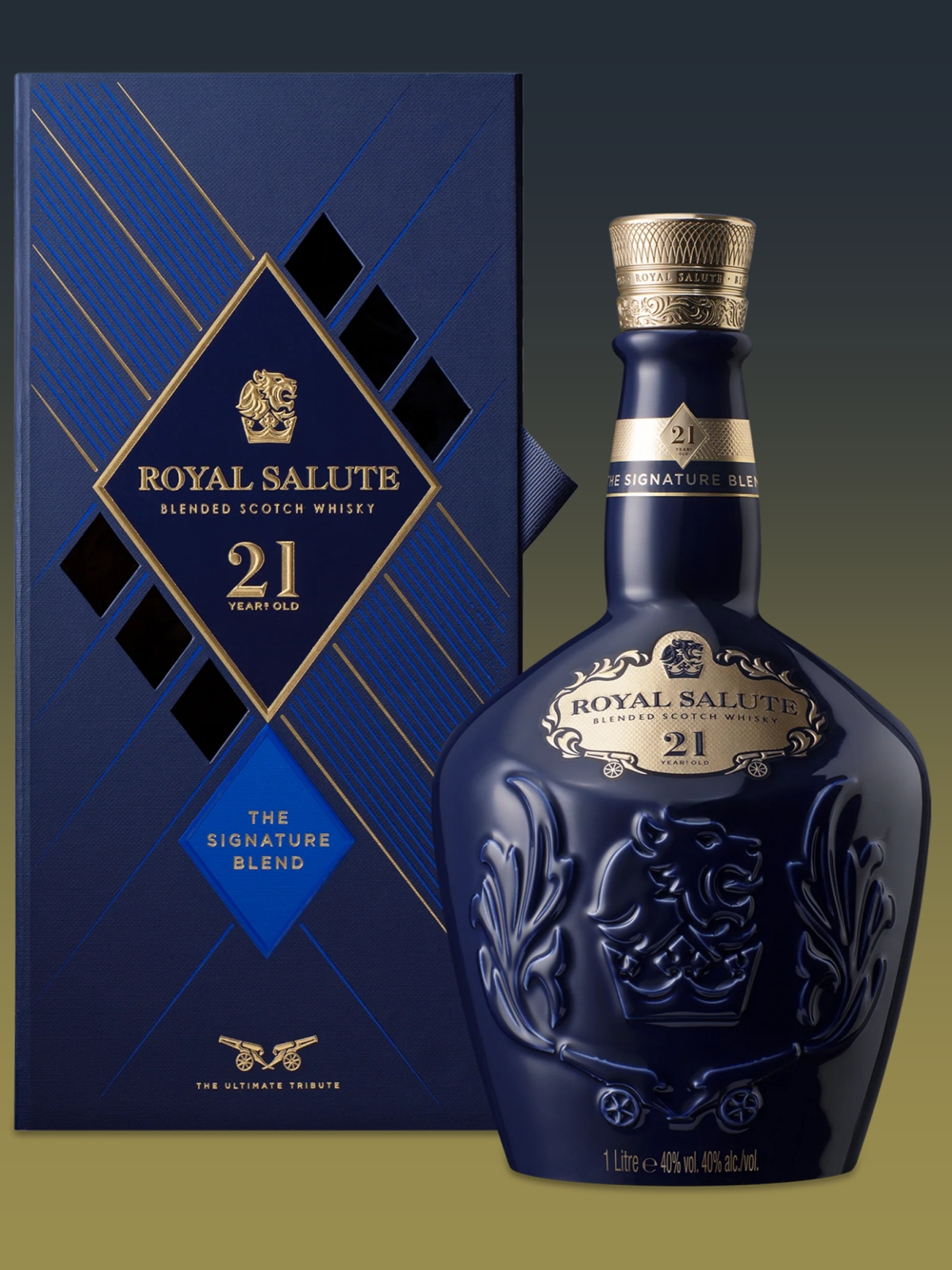 Parent Company: Pernod Ricard
Distillery Location: Strathisla, Speyside
Signature Bottles: 21-Year-Old, 30-Year-Old 'Key To The Kingdom'
Price Point: Starts at $255
Since its inception, the Royal Salute has primarily been associated with the craft of premium blended Scotch whisky. The brand bears a unique connection to Strathisla, Scotland's oldest working Highland distillery. In 1954, the latter was tapped to create a commemorative whisky for the coronation of Elizabeth II (thus the name, "Royal Salute").
Now owned by Pernod Ricard — through its acquisition of Chivas Brothers in 2002 — Royal Salute still remains true, all these decades later, to the promise of beginning "where others end." That is reflected in the minimum ageing requirement for all Royal Salute expressions; with the signature blend aged at least 21 years.
Through its historical association with Chivas Brothers, Royal Salute has access to one of the rarest and most varied archives of Scotch whisky in the world. Sandy Hyslop, the house's Master Blender, utilises these in the creation of various core/one-off expressions. We're partial to the 'Lost Blend': an assembly of 21-year-old whiskies, all pulled from distilleries that no longer exist.
---
Glenfiddich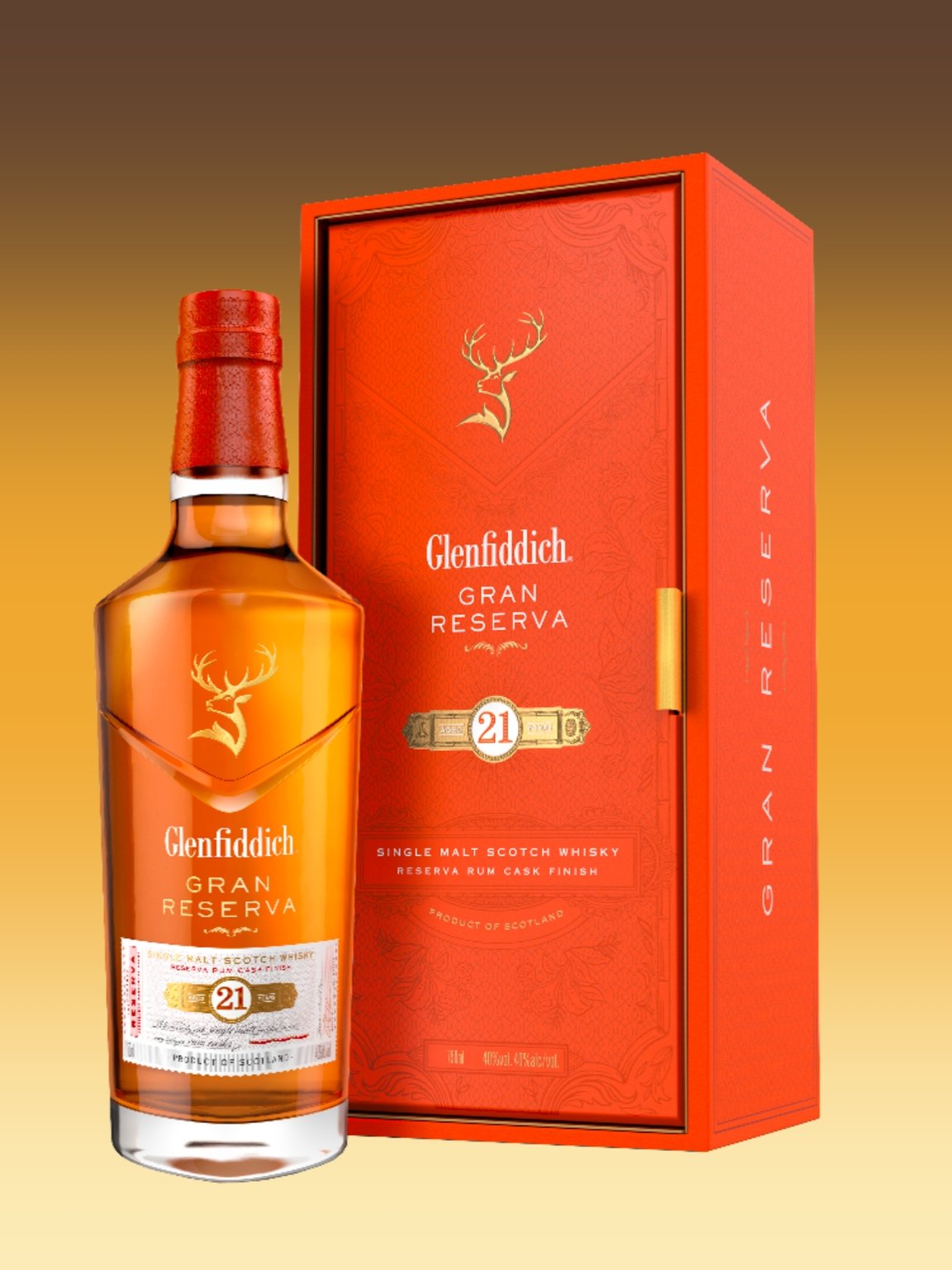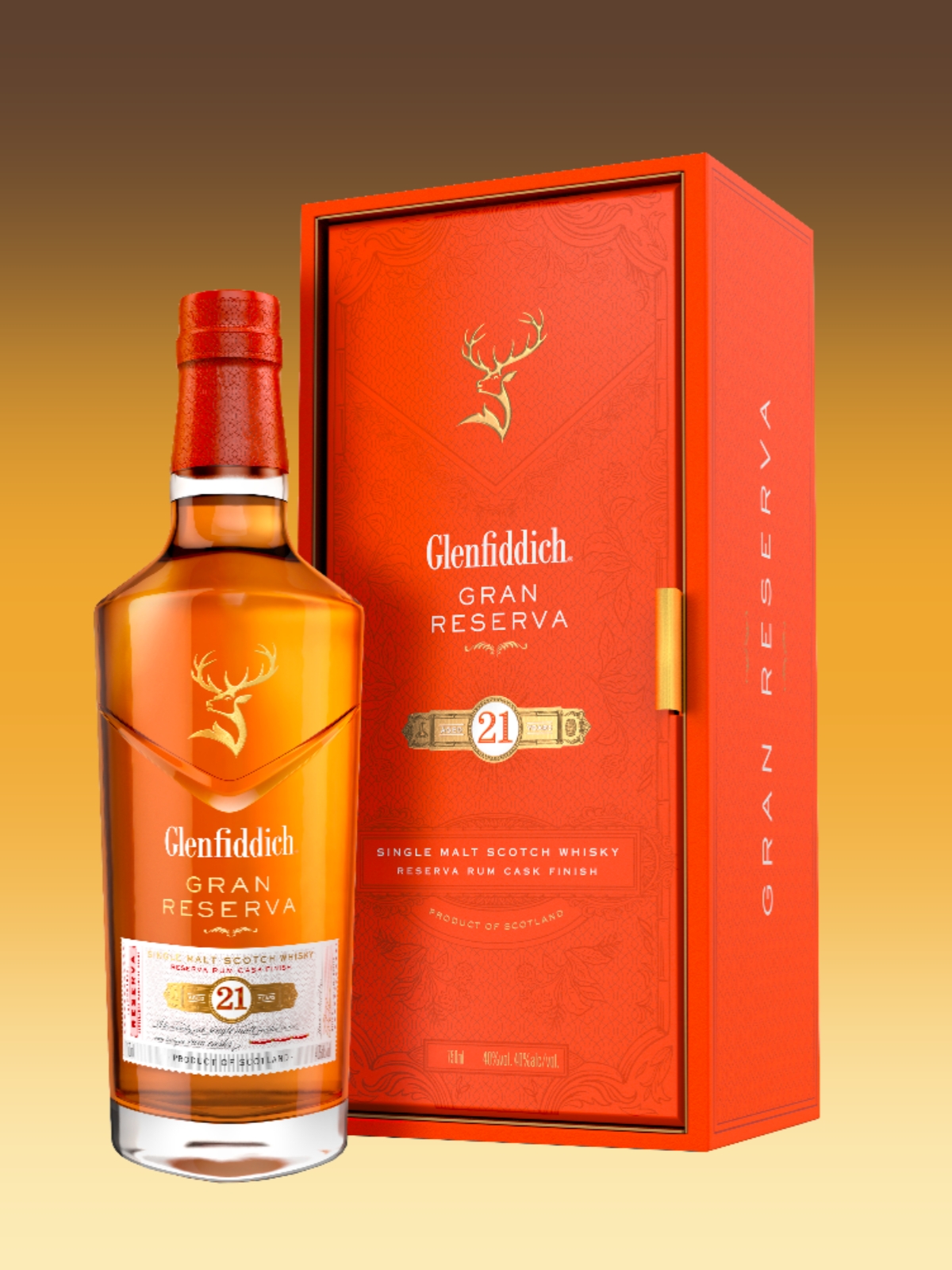 Parent Company: William Grant & Sons
Distillery Location: Dufftown, Speyside
Signature Bottles: 12-Year-Old, 15-Year-Old, Gran Reserva, Gran Yozakura
Price Point: Starting at $80
Deriving its name and livery from the Scots Gaelic phrase "valley of the deer", Glenfiddich is the flagship brand in the William Grant & Sons portfolio. This award-winning distillery began life as a family business in 1887, and today remains privately held (through the eponymous company controlled by Grant's own descendants).
Within the wider Scotch industry, Glenfiddich has long enjoyed a reputation for innovation. It was one of only 6 Scottish distilleries to increase production during the 'Roaring Twenties', helping to solidify its now-blue chip status among American consumers.
In 1957, Charles Gordon (Grant's great-grandson) introduced a team of permanent coppersmiths to the distillery. Over the decades, these craftspeople have become instrumental in the task of building and maintaining the distillery's 40+ copper pot stills. Glenfiddich is also one of the few distilleries to maintain its own cooperage on-site.
This pioneering spirit is reflected in the brand's Scotch releases. The mid-range Glenfiddich 15, for instance, is built around a solera vat that the brand has been diligently adding to since 1998. Meanwhile, the Grand Series offers an opportunity to explore finishes deriving from various wine & spirit casks. The latest of these is the Yokazura: a 29-year-old limited edition, finished in Awamori casks.
---
Tamdhu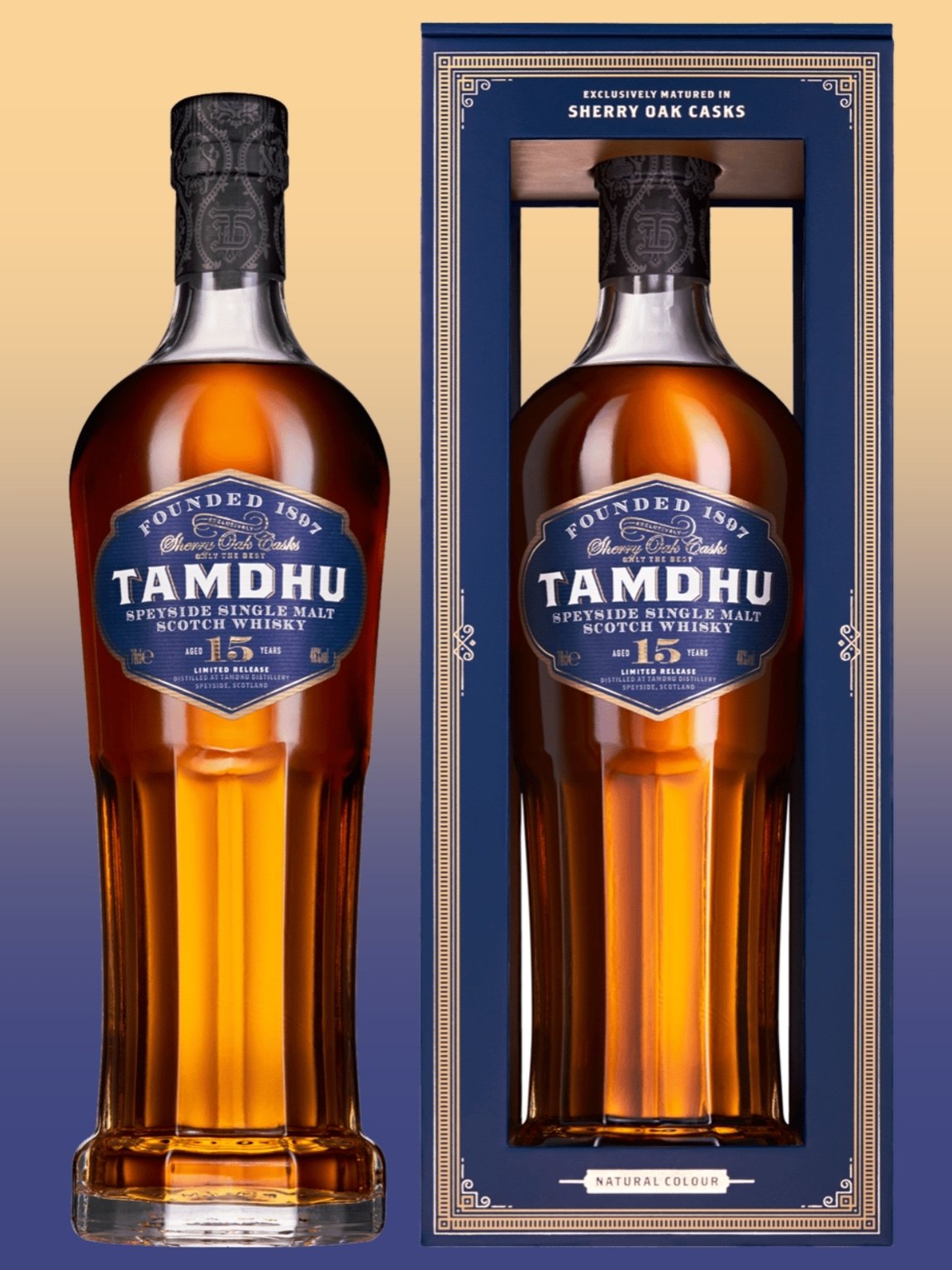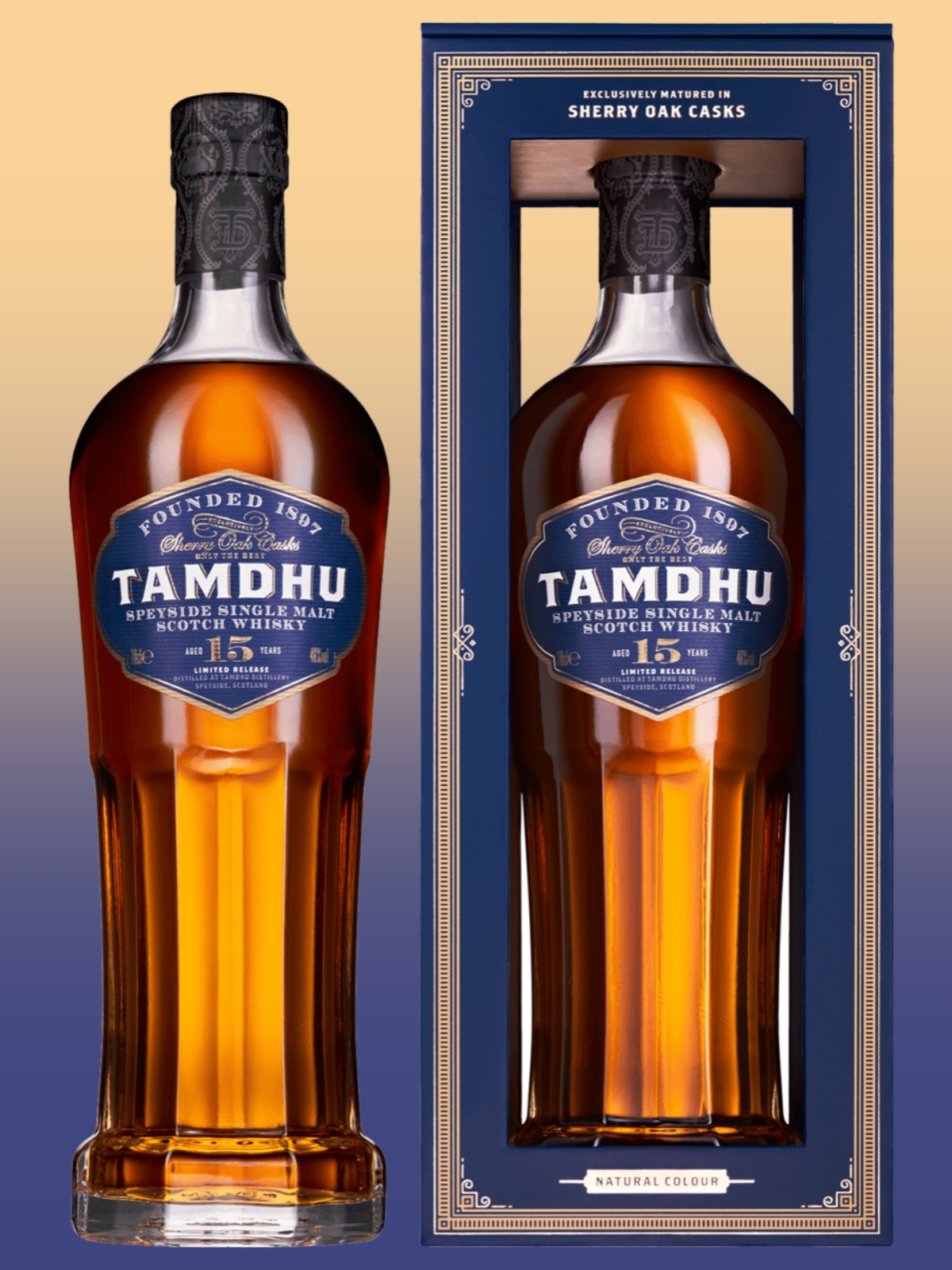 Parent Company: Ian MacLeod Distillers
Distillery Location: Knockando, Speyside
Signature Bottles: 12-Year-Old, 15-Year-Old
Price Point: Starting at $115
Looking at the history of Tamdhu, it's evident the Scottish bent for entrepreneurship has always been present in the country's whisky industry. In 1897, a group of assemblers in Knockando, on the banks of the River Spey, raised the funds necessary (about £20 million) to begin construction of a distillery — setting the stage for the company we know today as Tamdhu.
In 1949, Tamdhu's distillers introduced the innovative French device known as the Saladin box, thereby mechanising the barley-turning process and enabling malting to occur within the distillery.
Since its acquisition by Ian MacLeod Distillers in the early 2010s, Tamdhu has adopted a 'back to basics' approach that sees it focus on high-quality, mature-age single malts. The core lineup (of 12, 15, and 18-year-old whiskies) illustrates Tamdhu's "dedication to the casking process," with the majority of each expression's colour and flavour deriving from exclusive usage of Oloroso sherry casks.
---
Highland Park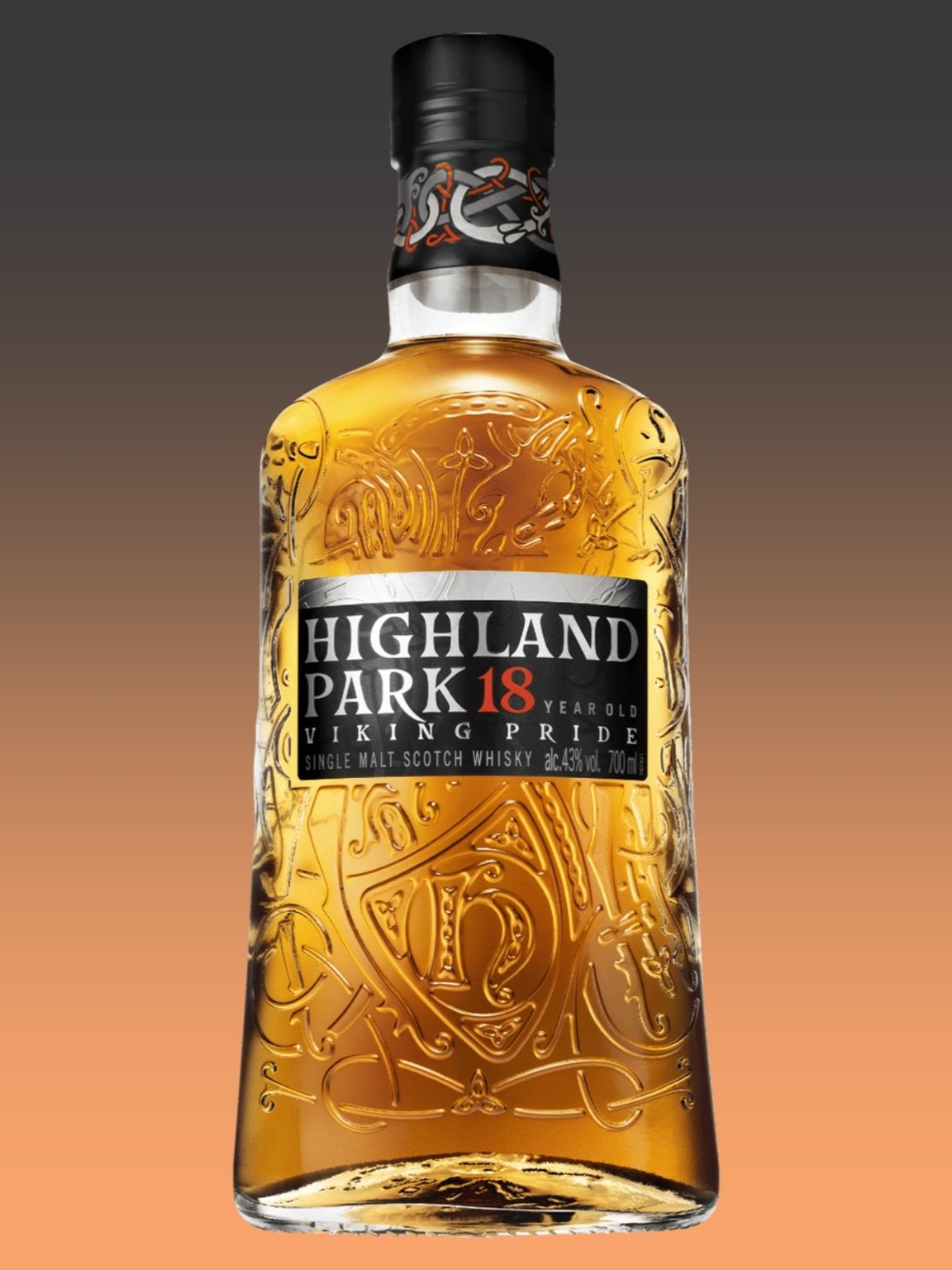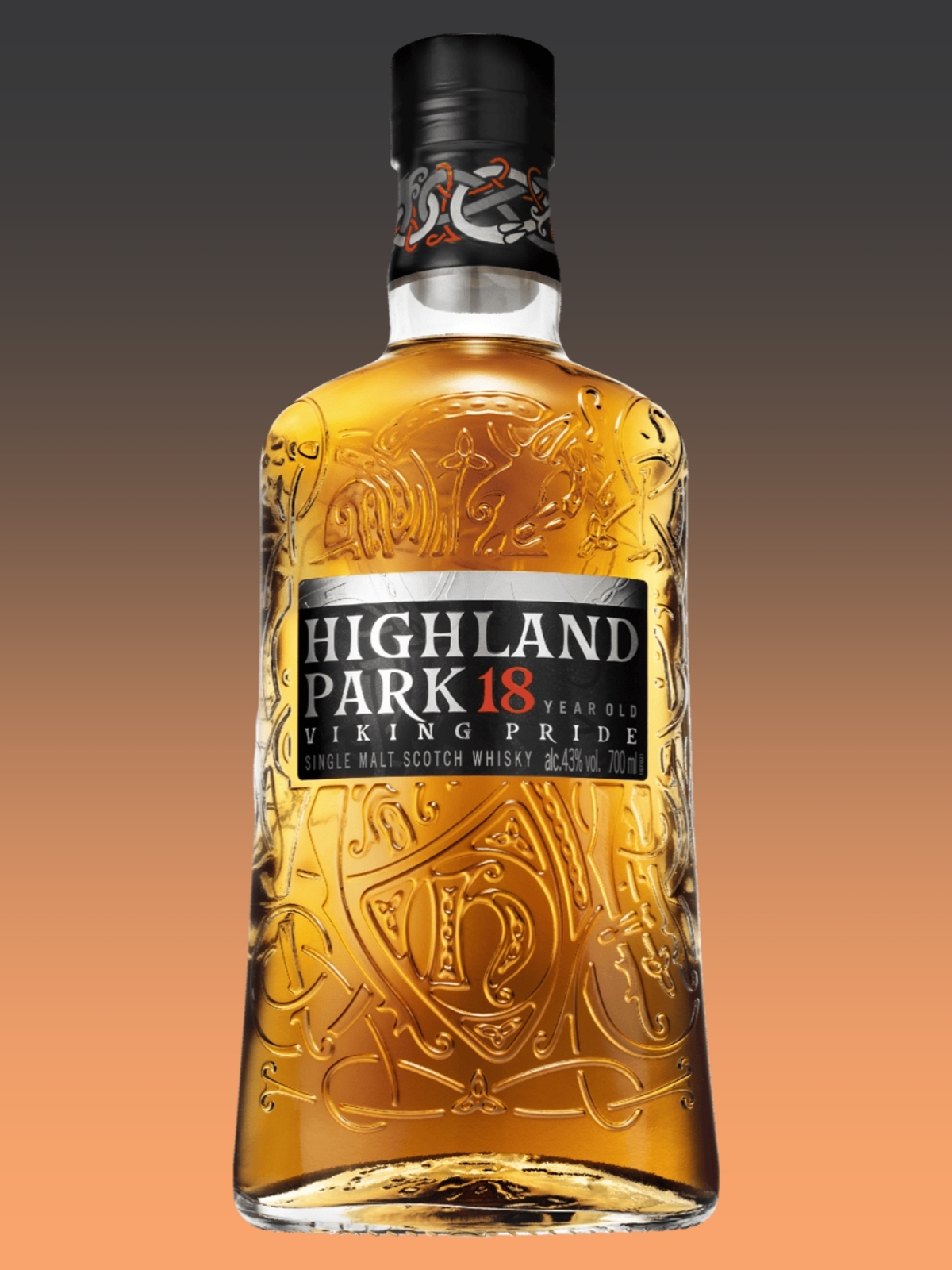 Parent Company: Edrington
Distillery Location: Kirkwall, Orkney Islands
Signature Bottles: 12-Year-Old, 18-Year-Old, 21-Year-Old
Price Point: Starting at $100
A band apart both figuratively and geographically from the many distillers located on the Scottish Mainland, Highland Park holds the unique distinction of being the 2nd most northerly Scotch whisky distillery in the world.
Established in Kirkwell, amid the desolately beautiful islands that make up the Orkney archipelago, in 1798; Highland Park's unique geographical location has conferred a number of distinctive traits on the whisky produced there. These are reflected in the brand's production "keystones."
Peat, for instance, comes from nearby Hobbister Moor: a treeless, windswept landscape that is dense with heather and moss. Despite the distillery's proximity to the Arctic Circle, the climate is also "curiously mild." Temperatures averaging a range between 2°C-16°C ensure Highland Park's whisky is exposed to a cool and evenly paced maturation.
---
Johnnie Walker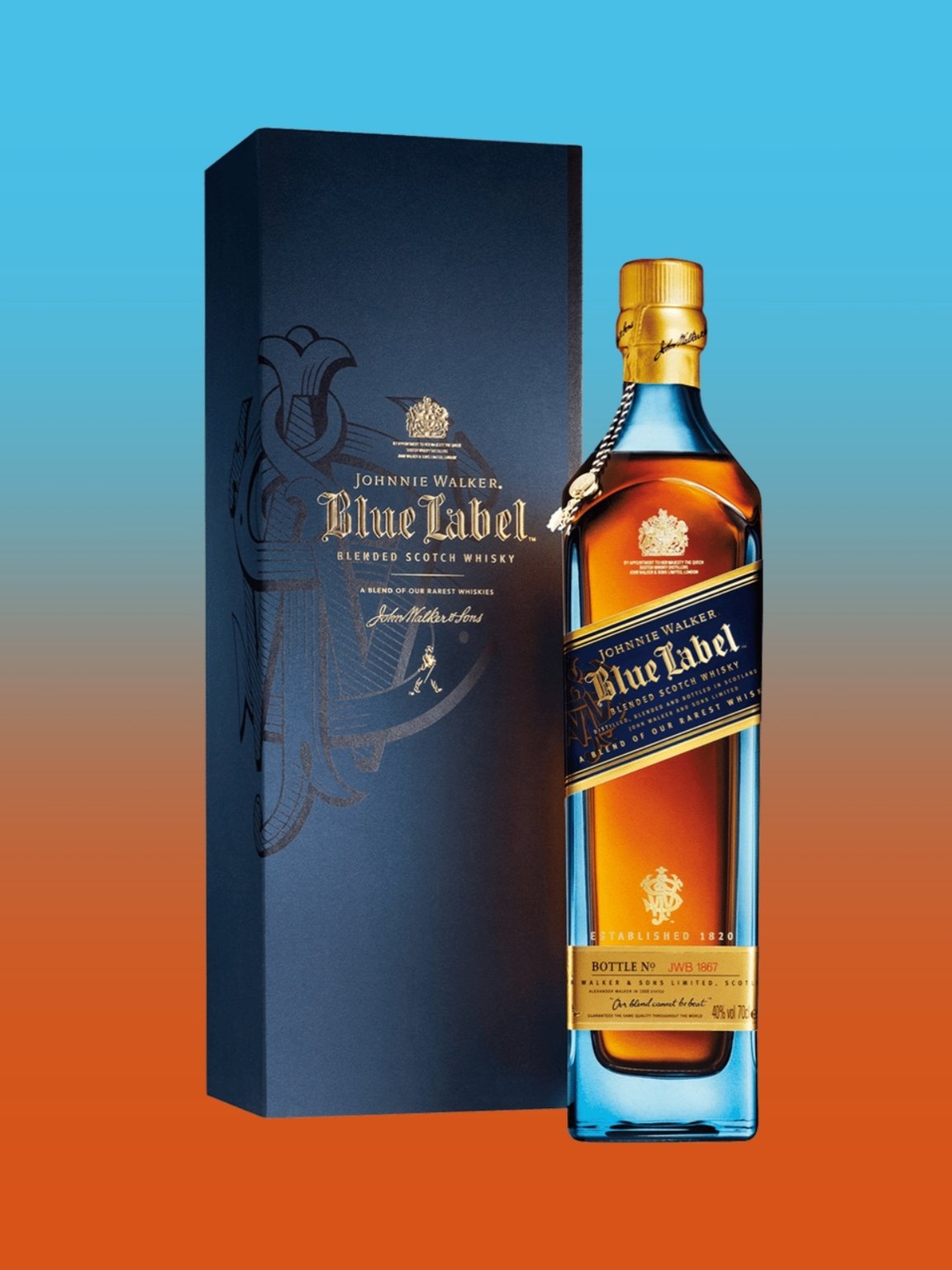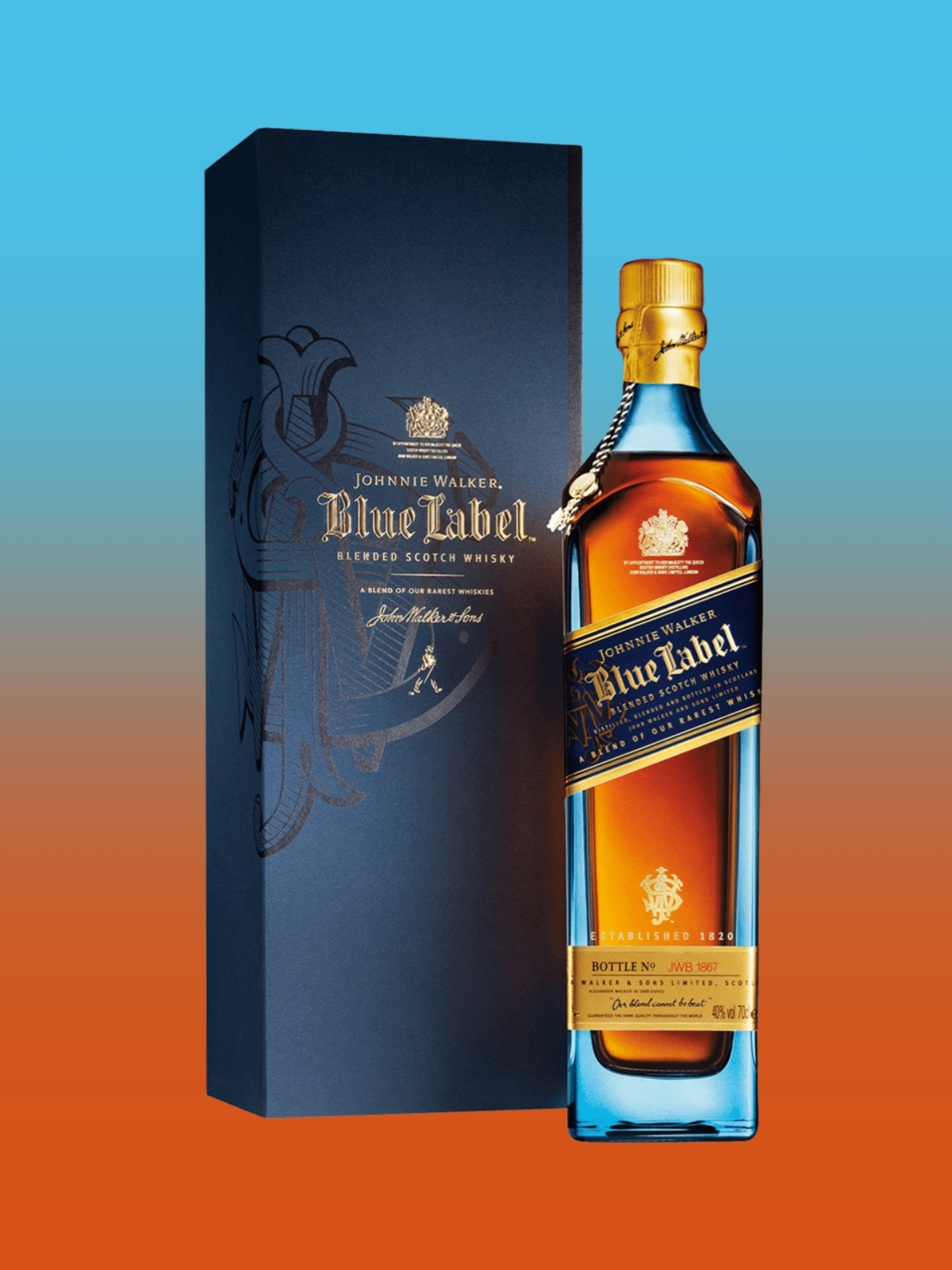 Parent Company: Diageo
Distillery Location: Multiple
Signature Bottles: Black Label, Double Black, Green Label, Blue Label
Price Point: Starting at $44
Likely the most lucrative whisky brand in the range offered by British beverage conglomerate Diageo, the name "Johnnie Walker" has been globally synonymous, for well over a century, with blended Scotch whisky. The company traces its roots back to 1820, when it was founded by the eponymous John Walker: a grocer and amateur whisky blender living in Kilmarnock.
Walker's descendants, notably his son Alexander and grandson Alexander II, were largely responsible for growing the Johnny Walker brand into the commercial behemoth it is today. The brand's instantly recognisable square bottle was invented in 1867. The equally recognisable branding device of the 'Striding Man' logo followed, in 1908.
Today, much of the core range at Johnny Walker is directly related to recipes concocted in the early 1900s. This includes the iconic 'Red Label' and 'Black Label' blends: accessible, non-age-statement whiskies that are prevalent in the world of professional mixology.
Then, of course, there's Blue Label. A ubiquitous status symbol in pop culture, it is a blend of both rare grain and malt whiskies, inspired by a recipe for "Old Highland Whisky" first penned by Alexander Walker in 1867. Only one in every 10,000 casks produced at the brand will qualify for blending into Blue Label.
---
Laphroaig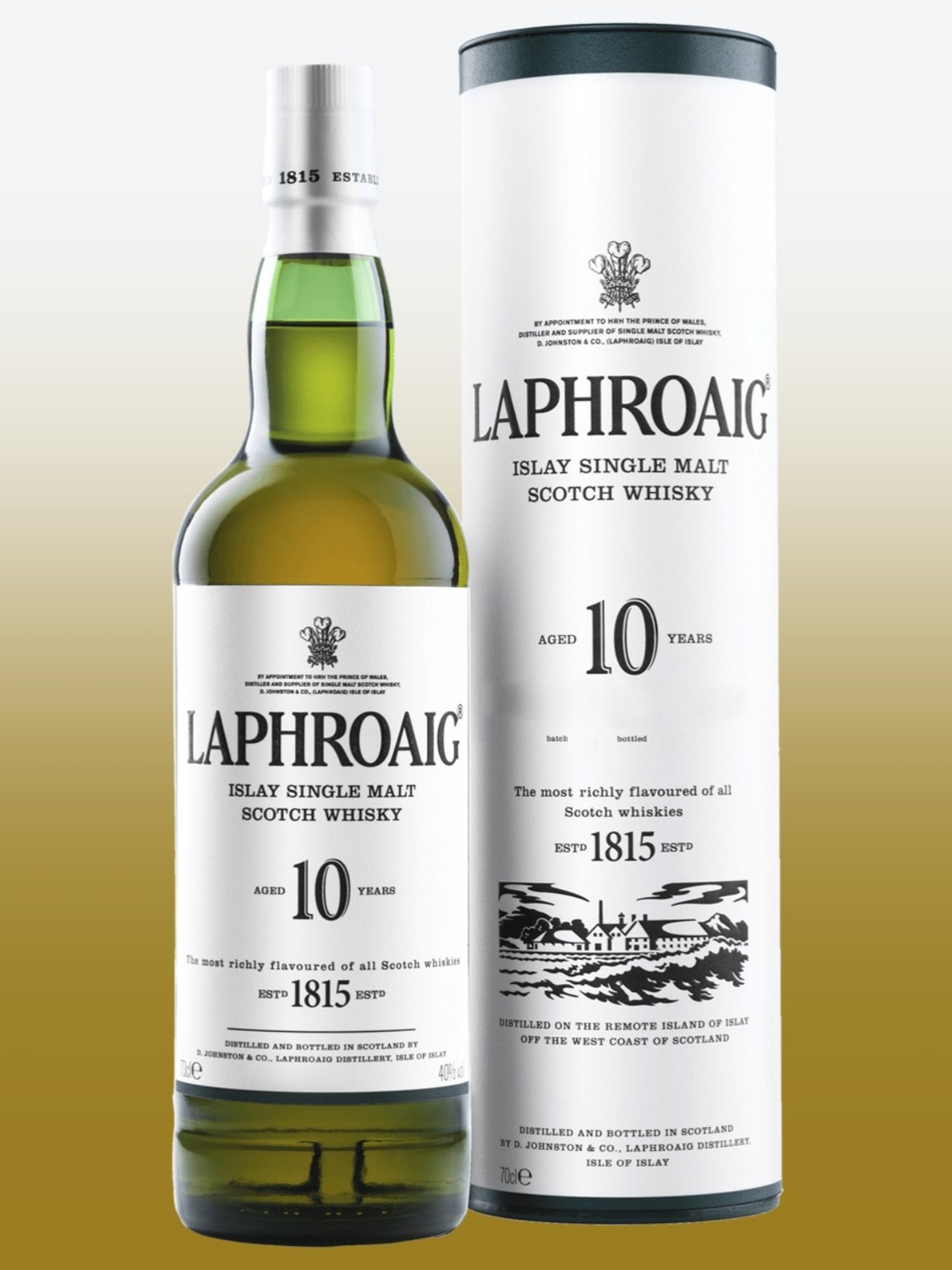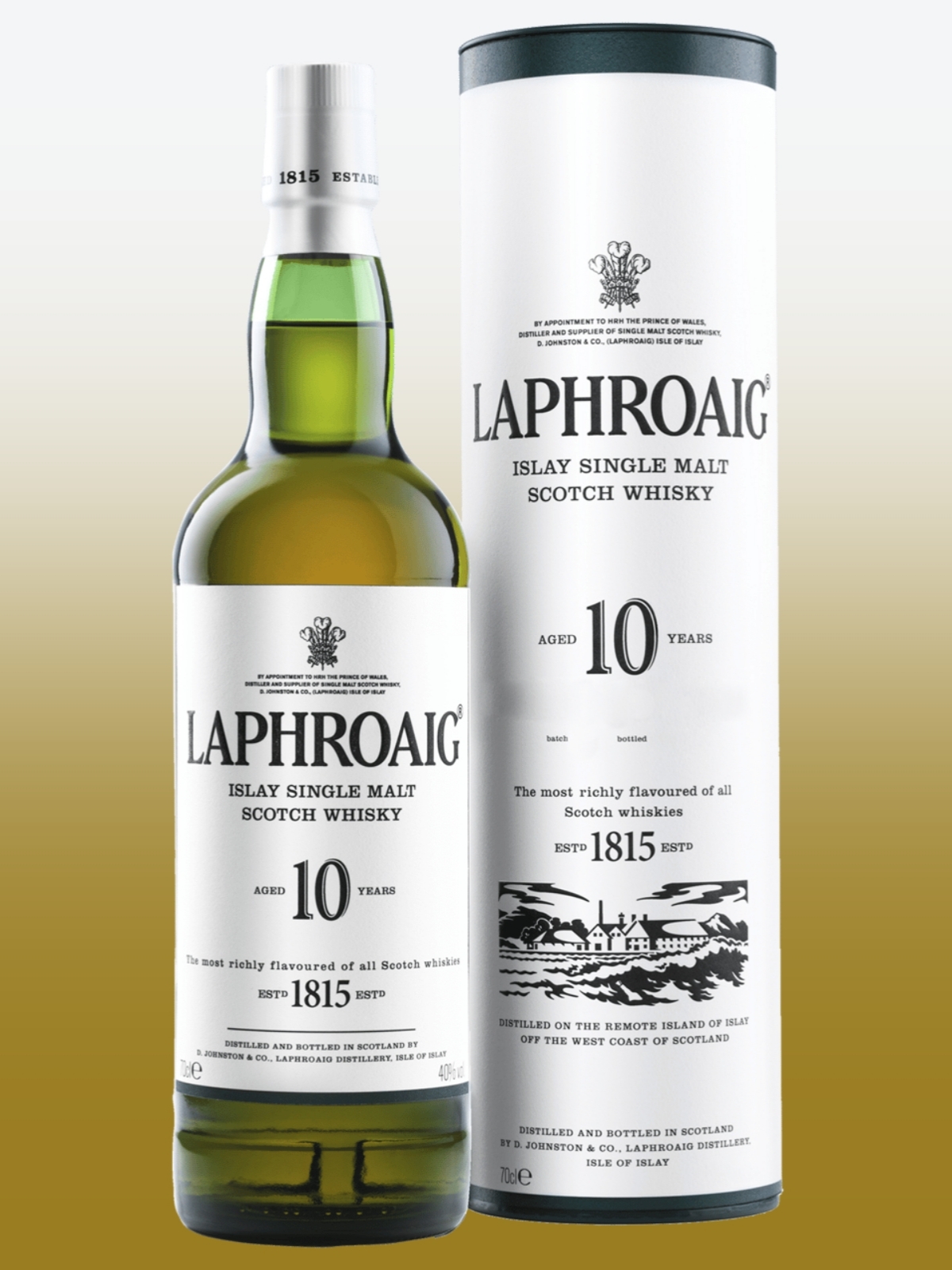 Parent Company: Beam Suntory
Distillery Location: Port Ellen, Islay
Signature Bottles: 10-Year-Old, Quarter Cask, An Cuan Mor
Price Point: Starting at $99
Among a handful of lauded, historic Scottish distilleries now owner by an international consortium, few whiskies scream "peat" quite like a Laphroaig. The distillery, located in the vicinity of Port Ellen, was established by the Johnston family in 1815.
Ian Hunter, the last descendant of the Johnstons, managed Laphroaig until his retirement in 1944. Thereafter, the distillery changed hands on a number of occasions; finally settling into a period of stable management under Beam Suntory in 2014.
Among Islay obsessives, Laphroaig is often alluded to as the most robustly flavoured of the smoky Scottish whiskies. This is all down to the distillery's marshy natural environment, and particular aspects of the production process that are unique to Laphroaig. Intriguingly, unlike most distilleries, barley here is cold-smoked before being fermented: conferring on each bottle the characteristically "tarry" flavour that Laphroaig's devotees prize so dearly.
The brand's 'Quarter Cask' and 10-year-old expression are efficient places to begin your peaty journey. The more mature 18-year-old bottlings (discontinued in 2015) remain very collectible.
---
Ardbeg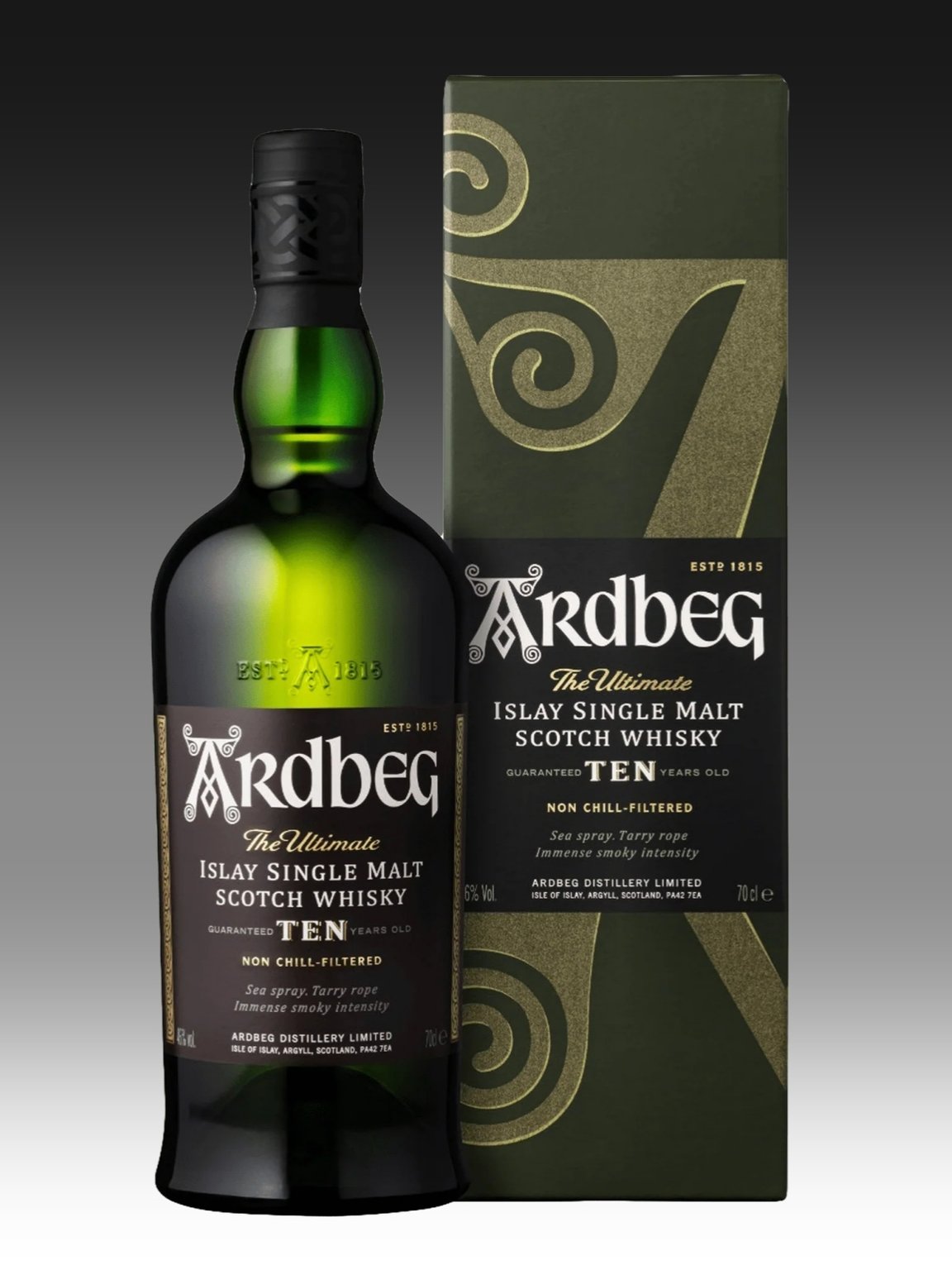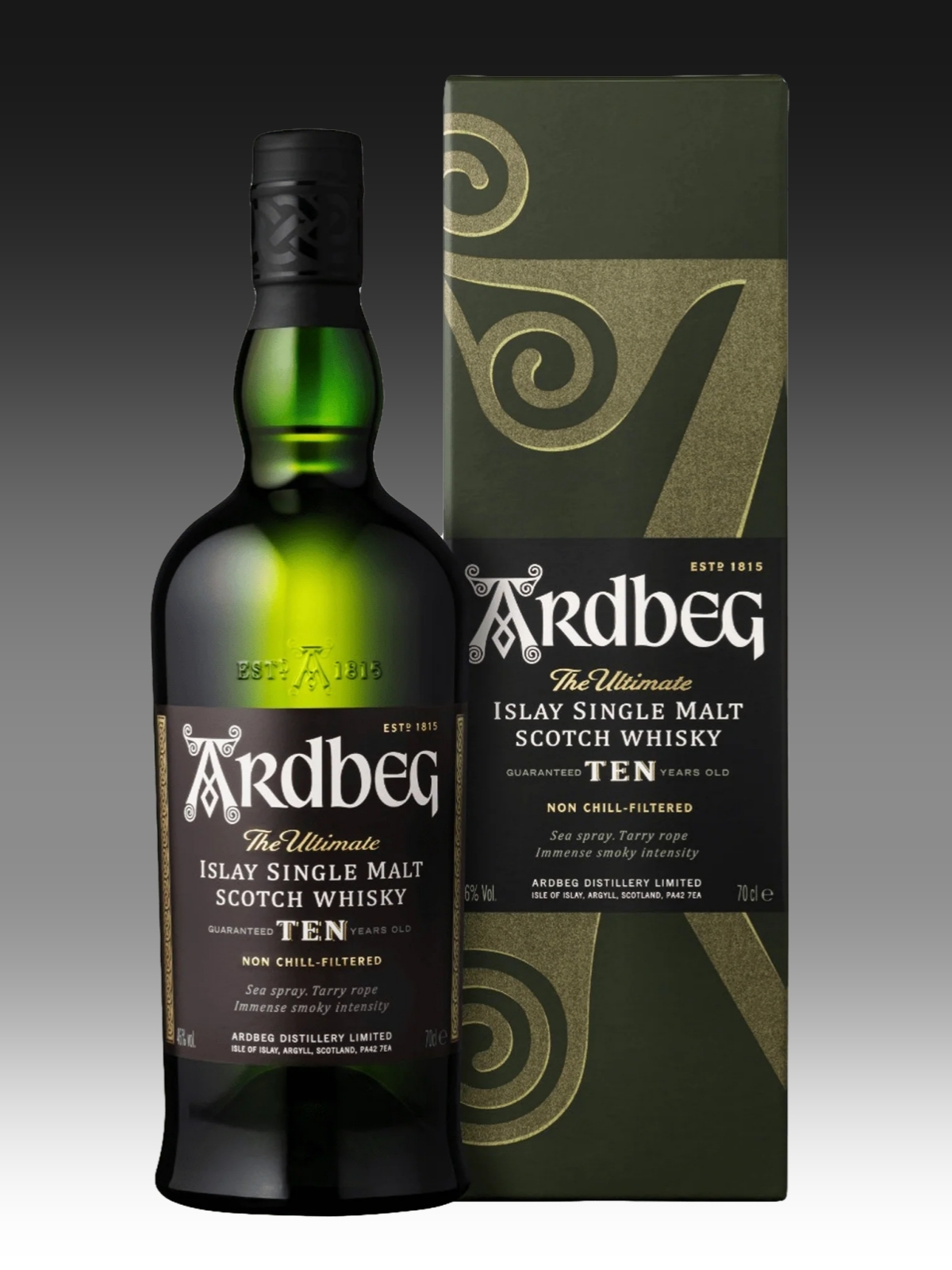 Parent Company: LVMH
Distillery Location: Ardbeg, Islay
Signature Bottles: 'Ardbeg Day' Single Cask, Supernova, 10-Years-Old
Price Point: Starting at $104
Established on the south coast of Islay in the late 1700s, Ardbeg's history up until the late 20th century is fairly typical of Scottish distilleries. Prior to 1989, most of the whisky that ran off the stills here was used to produce blends.
Upon being acquired by Glenmorangie (who were themselves bought by LVMH in 2004) a concerted effort was made to transform Ardbeg into a maker of luxurious Isley single malts. As with most ventures LVMH pours resources into, the results have been impressive.
In 2008, critic Jim Murray named the brand's 10-year-old expression "World's Whisky of the Year." Similar gold and silver accolades at the renowned San Francisco World Spirits Competition followed.
Among all the modern Scotch whisky brands, Ardbeg is known for its deep level of engagement with drinkers. Aside from 'The Committee' (Ardbeg's answer to the typical whisky appreciation club) it also holds an annual 'Ardbeg Day': a globally staged event, with tastings and activations, that usually culminates in a limited edition release.
Many of the bottlings in Ardbeg's core range — think Uigeadail or Corryvreckan — are inspired by the lakes, whirlpools, and rugged coves that surround the distillery.
---
The Macallan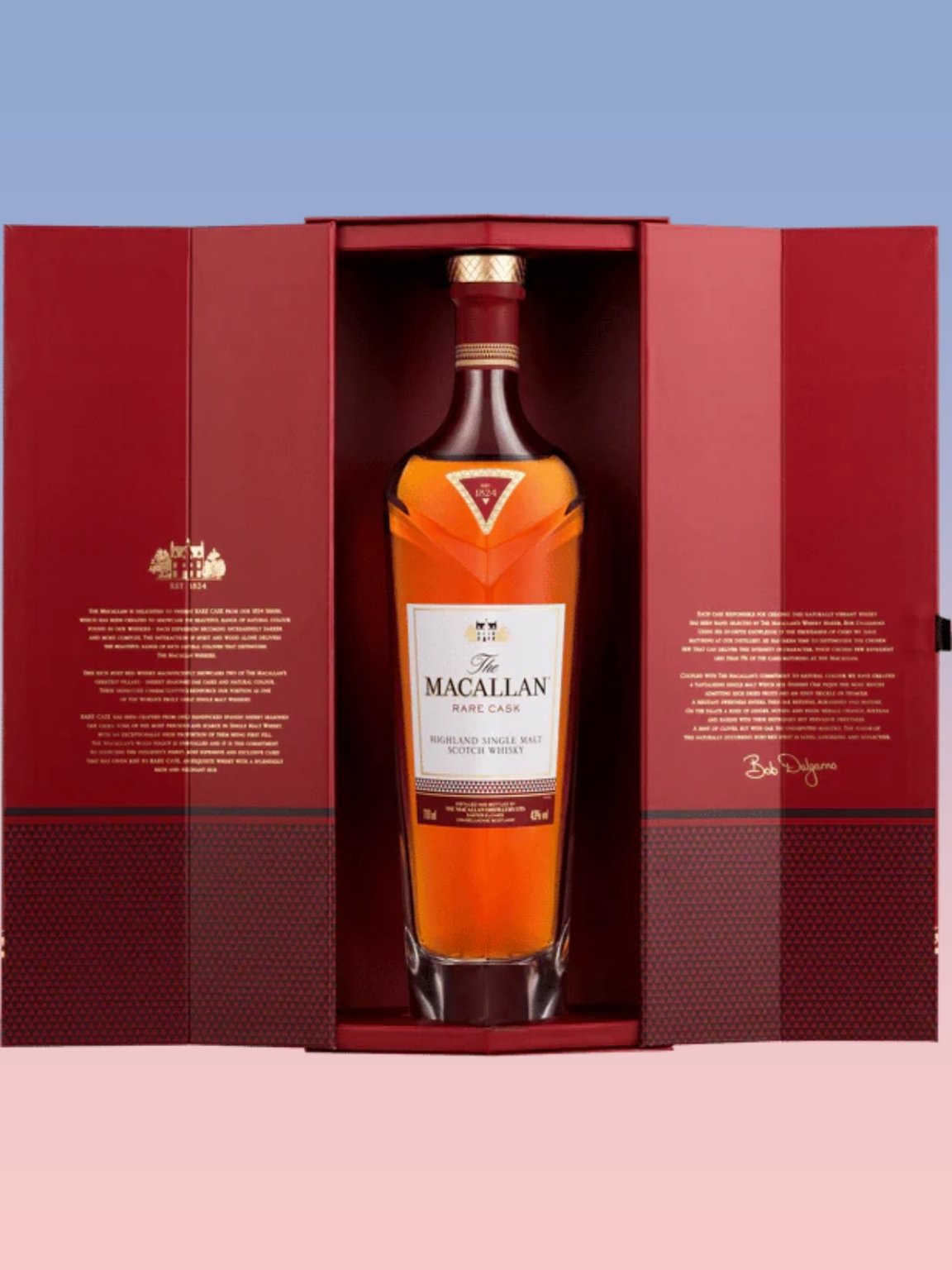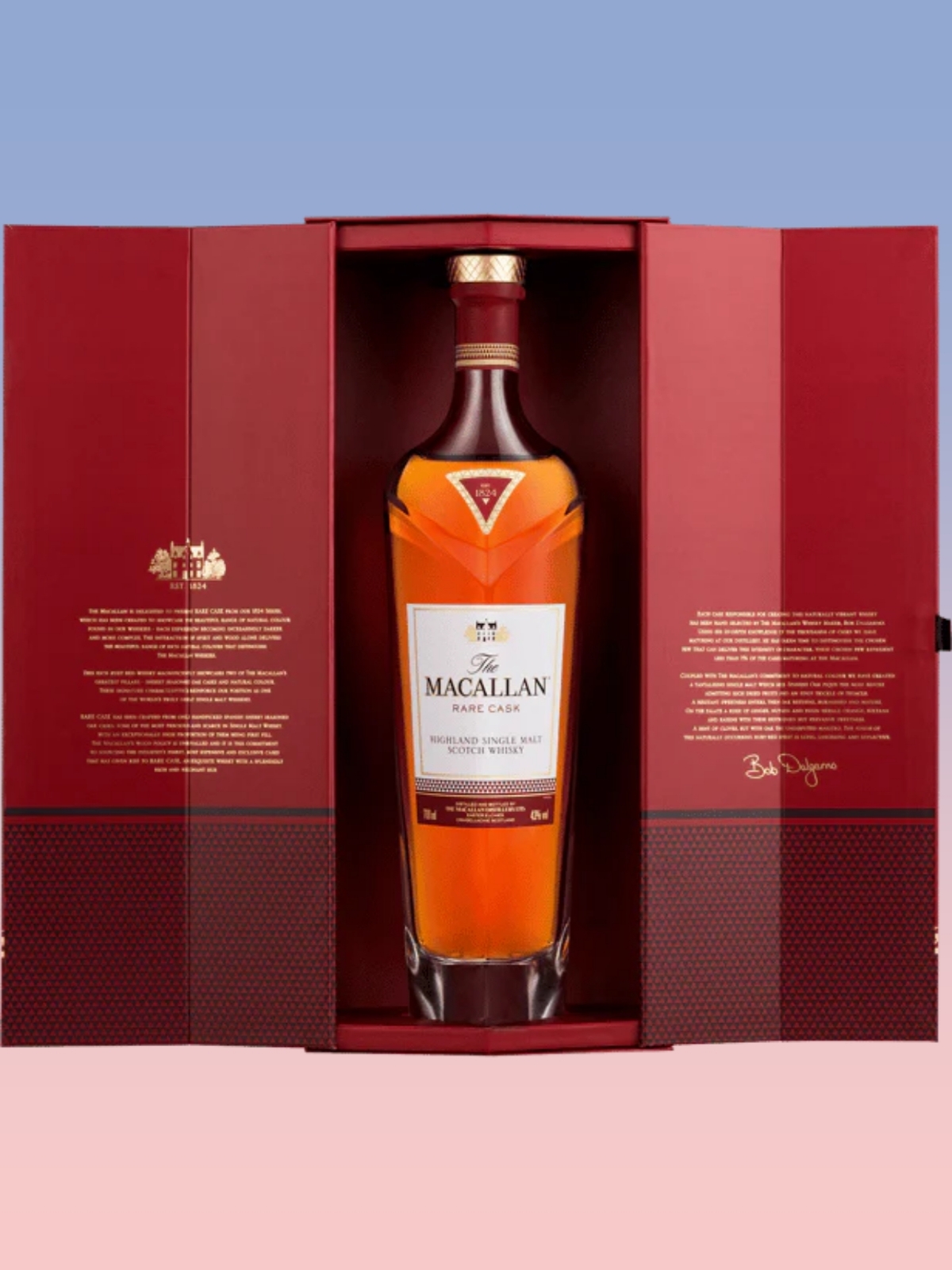 Parent Company: Edrington
Distillery Location: Craigellachie, Speyside
Signature Bottles: 12-Year-Old Double Cask, Classic Cut, Edition Series, Red Collection 40
Price Point: Starting at $120
One of the most renowned makers of Scotch whisky in the world, Macallan is a name that is habitually associated with rarity, glossy collaborations, record-breaking auctions, and Bond, James Bond.
Established in 1824 by farmer and educator Alexander Reid, the current incarnation of the Macallan "Estate" is arguably the most beautiful site for whisky production in all of the Scottish Highlands. On 485 acres above the River Spey, visitors are able to experience the iconic Easter Elchies House (the brand's "spiritual home"), a bar & restaurant, and of course, the Macallan distillery.
A leviathan £140 million investment in Macallan's future, it is a reflection of the commitment to crafting world-class Speyside whisky for future generations.
The brand's numerous vintage releases (e.g. the historic Macallan 1926) could easily form the basis of a separate article. Yet, from the core range, the 12-year-old 'Double Cask' and 18-year-old 'Sherry Oak' (released as an annual edition) continue to delight drinkers. This, despite the price increases.
---
Glengoyne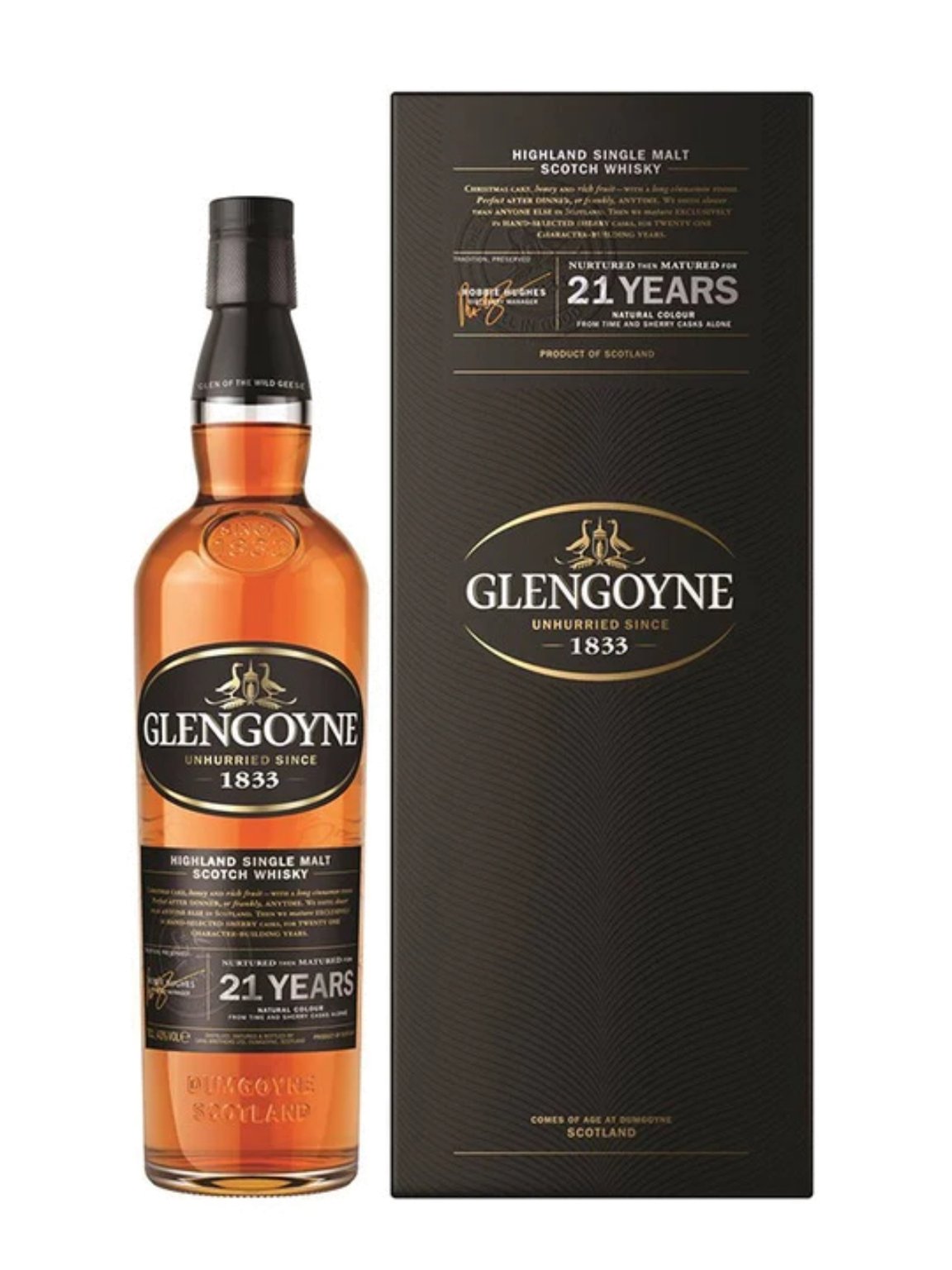 Parent Company: Ian MacLeod Distillers
Distillery Location: Dumgoyne, The Highlands
Signature Bottles: 15-Year-Old, 18-Year-Old, 21-Year-Old
Price Point: Starting at $91
Glengoyne is among the increasingly scant number of distilleries in the 21st century to still offer the full range of 10, 12, 15, and 18-year-old single malt whiskies. Taking its name from the Gaelic phrase Glen Guin ("Glen of the Geese"), whisky aficionados jokingly refer to this Highland institution as the "slowest whisky distiller in Scotland."
Since 1833, a fierce loyalty to doing things the long and traditional way permeates the entire production process. Distillation times here are some of the longest in Scotland, and barley is always manually air-dried. Even the casks used to mature the various Glengoyne expressions must age for a minimum of six years.
Generally renowned for making a lighter, fruitier style of dram, the distillery augmented its offering with a 50-year-old limited edition in 2020. To date, this is the oldest whisky offered by Glengoyne.
---
The Dalmore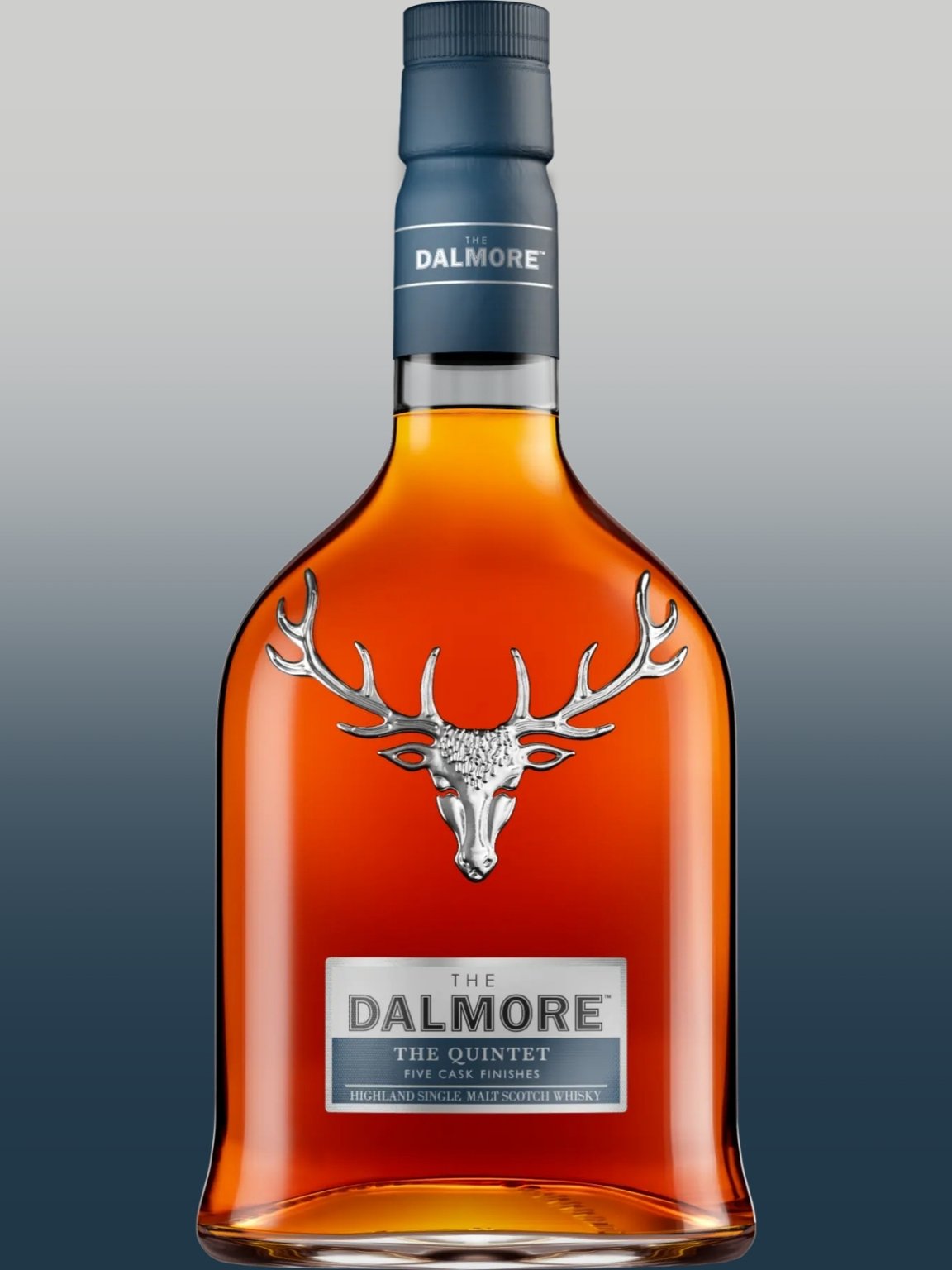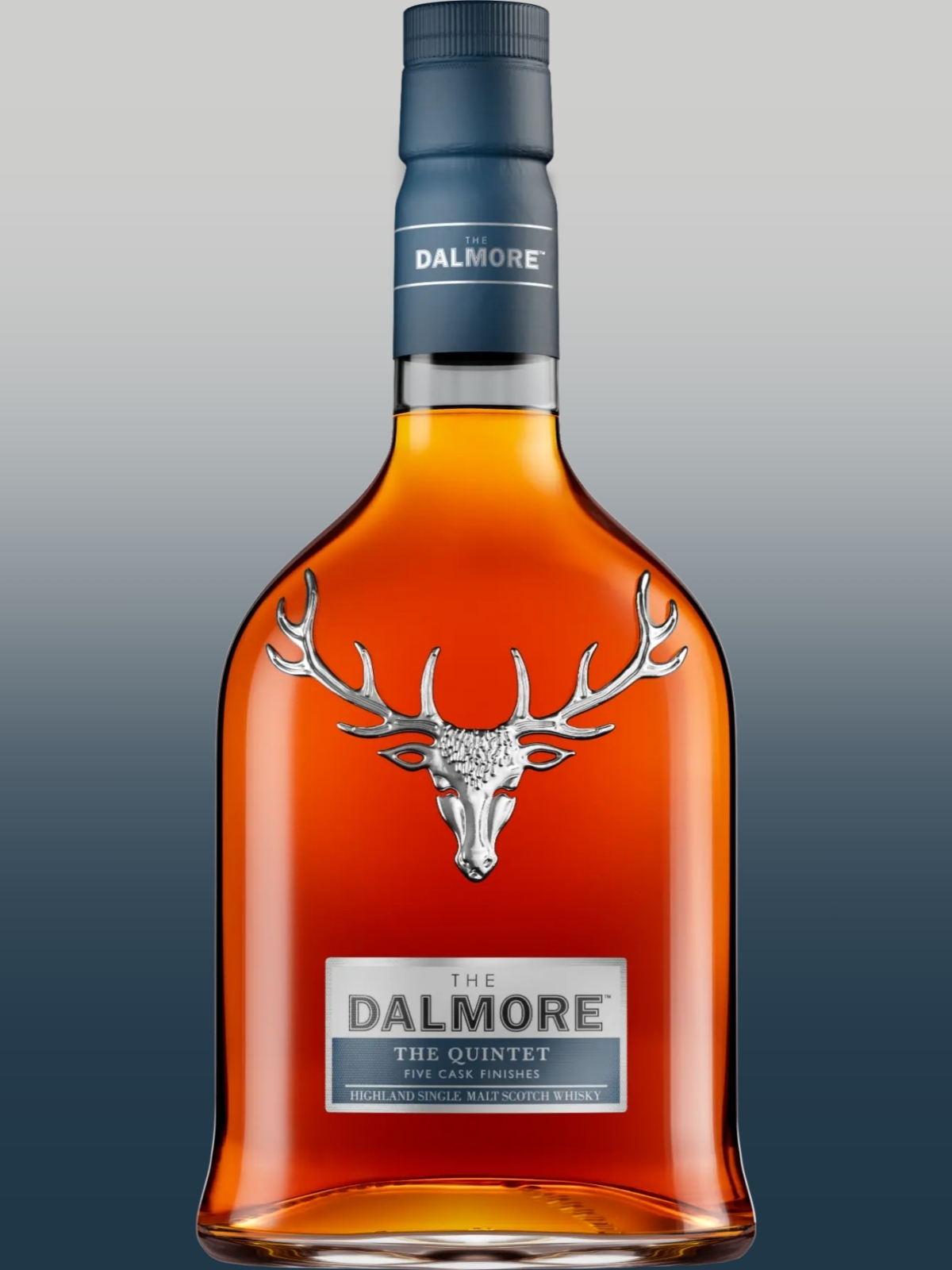 Parent Company: Whyte & Mackay
Distillery Location: Cromarty Firth, The Highlands
Signature Bottles: 18-Year-Old, King Alexander III, The Quintet
Price Point: Starting at $148
A Scotch whisky brand that has seen increased traction all around the globe in recent years — particularly after being namedropped in the 2014 spy comedy Kingsman: The Secret Service — The Dalmore distillery has been extant, on the banks of the Cromarty Firth, since the mid-19th century.
In 1867, the distillery was sold to Andrew and Charles Mackenzie. The two introduced the 12-pointed 'Royal Stag' logo now closely associated with the brand — originally a heraldic device granted to their ancestor Colin of Kintail, who prevented King Alexander III from being gored by a deer.
Since 1960, The Dalmore has been owned by Whyte & Mackay. Traditionally, the spirit produced here was incorporated into various of the group's blended Scotch whiskies. However, from the early 2000s, the now-retired and wonderfully meme-able Richard Paterson made it his mission to expand The Dalmore's core range.
The brand principally offers four mature age-statement expressions, along with delicious innovations such as the 'King Alexander III' (finished in no less than six different casks) or the $58,000 Cask Curation edition.
---
The Balvenie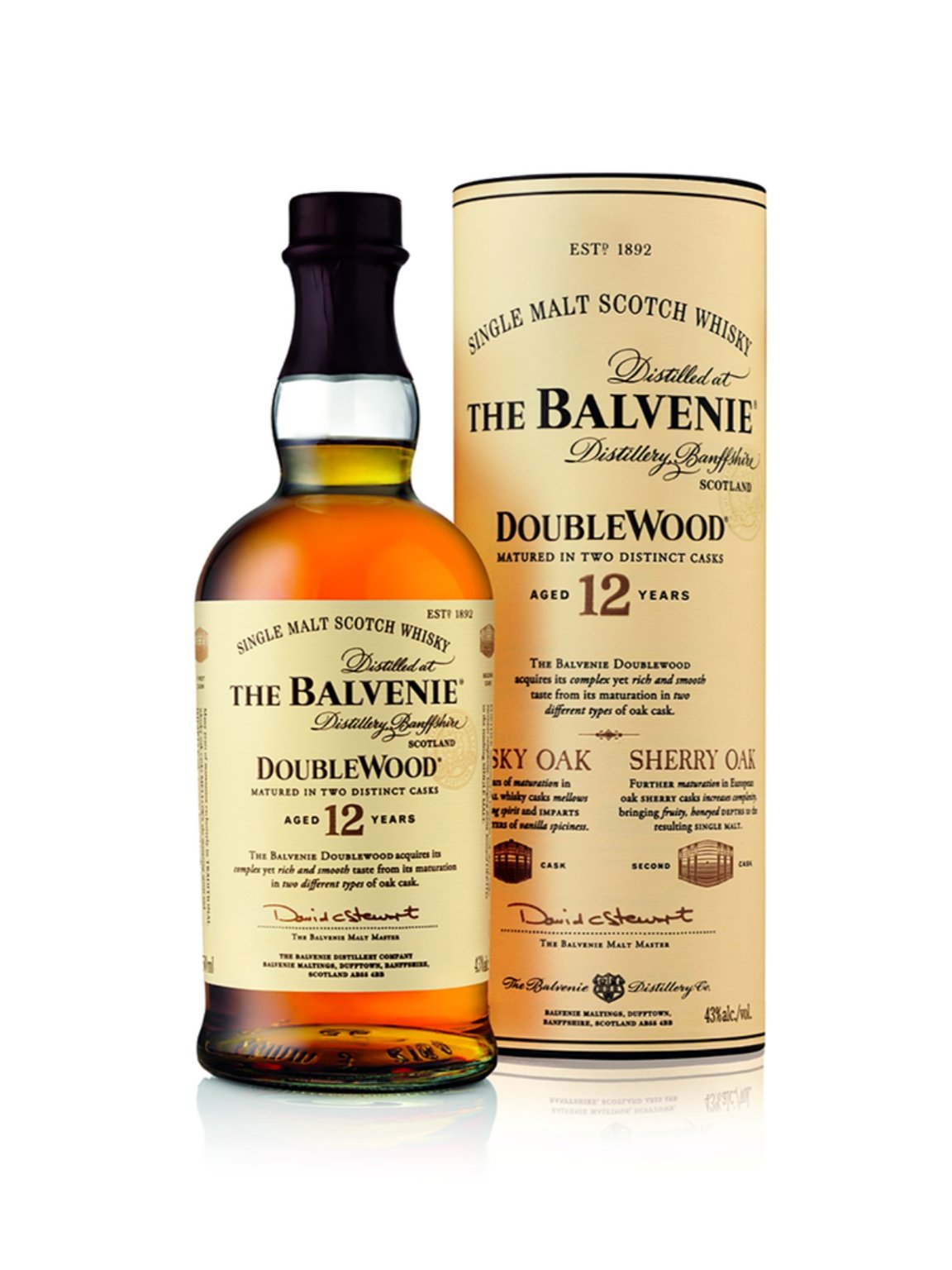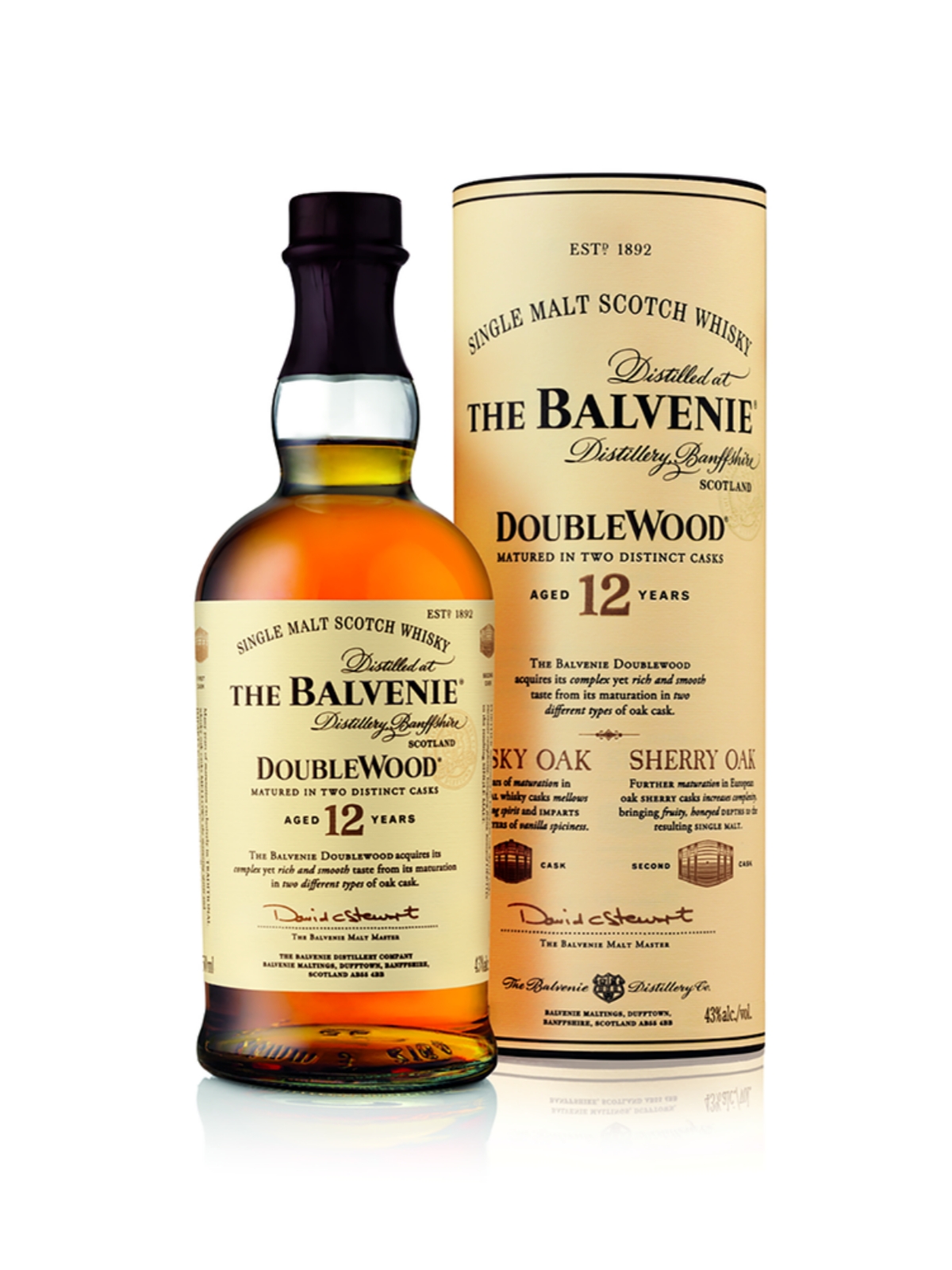 Parent Company: William Grant & Sons
Distillery Location: Dufftown, Speyside
Signature Bottles: 12-Year-Old DoubleWood, 14-Year-Old Caribbean Cask, 17-Year-Old DoubleWood
Price Point: Starting at $130
Another best-in-class Scotch whisky brand with a unique connection to William Grant (of Glenfiddich fame), The Balvenie takes its name from the abandoned fortification upon which the distillery was originally built in Dufftown.
Whisky production first commenced in 1893, and in the decades following Grant's passing, The Balvenie took a number of strategic investments (in both production and personnel) which have helped it to become one of the preeminent single malt whisky brands of the 21st century.
Numerous of these are captured in the philosophy referred to as the "Five Rare Crafts." Among 100+ distilleries across Scotland, The Balvenie is one of the rare few to possess its own malting floor, cooperage, and team of permanent coppersmiths — all within the distillery.
Crucial to The Balvenie's award-winning house style is a technique known as cask finishing. Pioneered by the brand's former Master Distiller, David Stewart (OBE), this consists of a two-step process in which whiskies are matured initially in one type of cask, before being transferred to another cask type for a shorter 'finishing' phase.
To really appreciate the complexity and depth of flavour conferred on the spirit by this technique, we'd recommend the Caribbean Cask 14 bottling. An inspired addition to any home bar.
---
Oban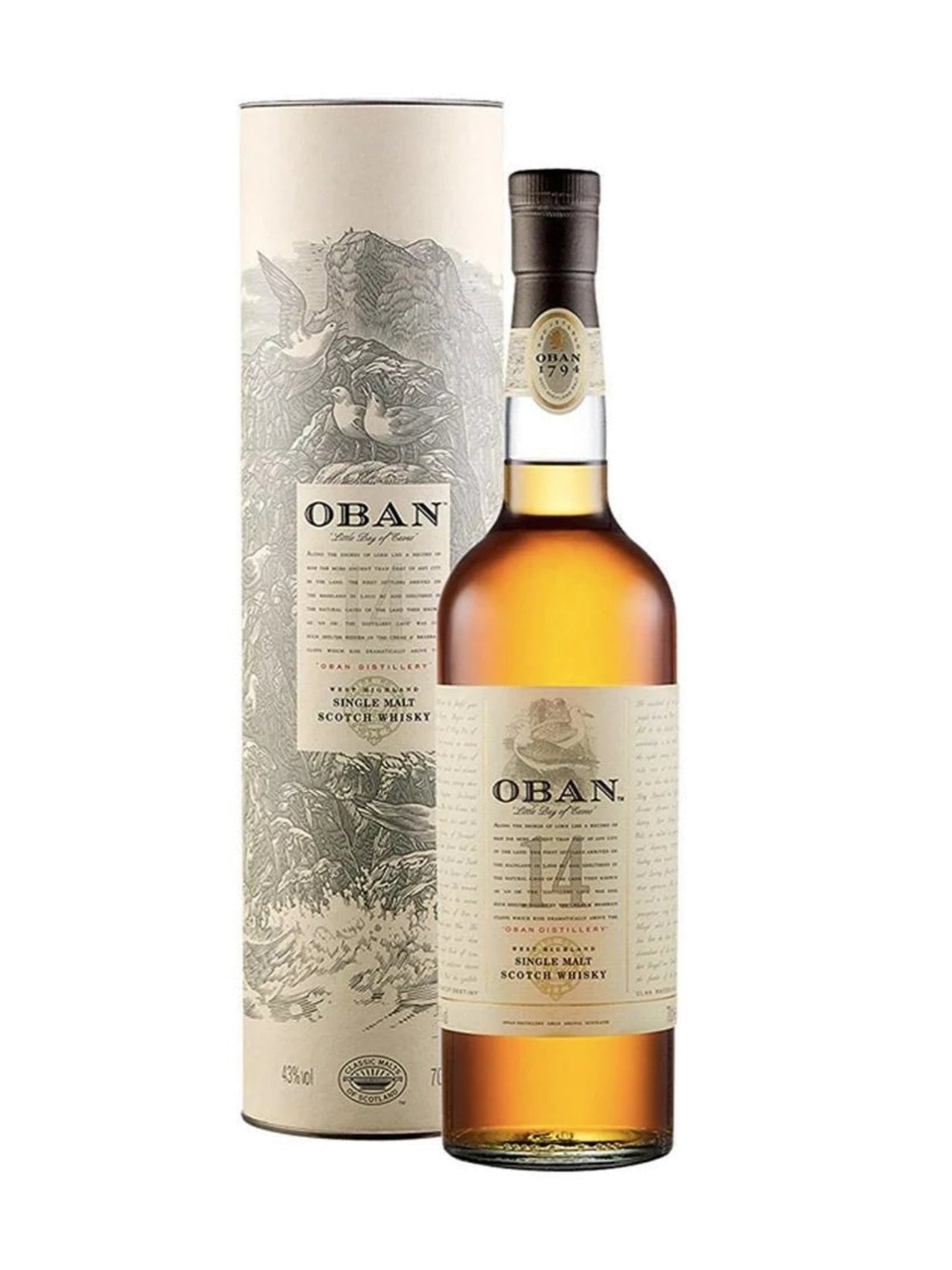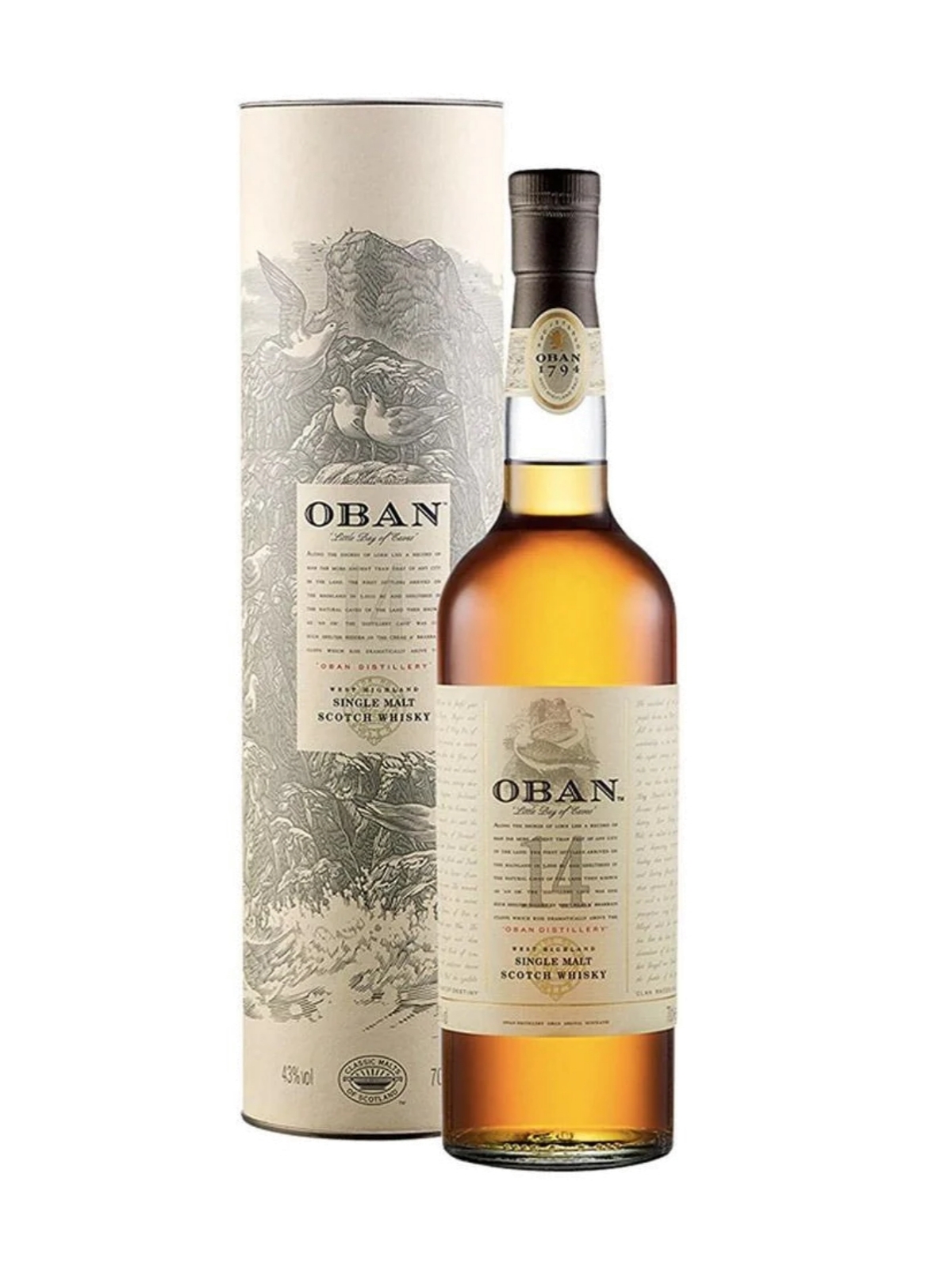 Parent Company: Diageo
Distillery Location: Oban, The Highlands
Signature Bottles: Little Bay, 14-Years-Old
Price Point: Starting at $146
Where Glengoyne is Scotland's "slowest" distillery, Oban must surely qualify as its "smallest."
Housed in a former brewery in the Hebrides resort town of the same name, throughout its history, Oban has operated just two stills. The team there is similarly compact: composed of just seven personnel (including the Distillery Manager) who are responsible for crafting the award-winning Oban 14.
In the two centuries since its establishment (the distillery was first built in 1794), Oban has focused attention on quality control and the techniques by which it makes its very finite volumes of whisky.
This is why, for the majority of its modern lifespan, the brand has focused solely on age statements. The 'Little Bay' expression, however — launched approximately a decade ago — has already garnered a legion of fans. With notes of Christmas pudding and ripe orchard fruit, it's a fantastic way to take a run at Oban's bold and complex house style.
---
Glenfarclas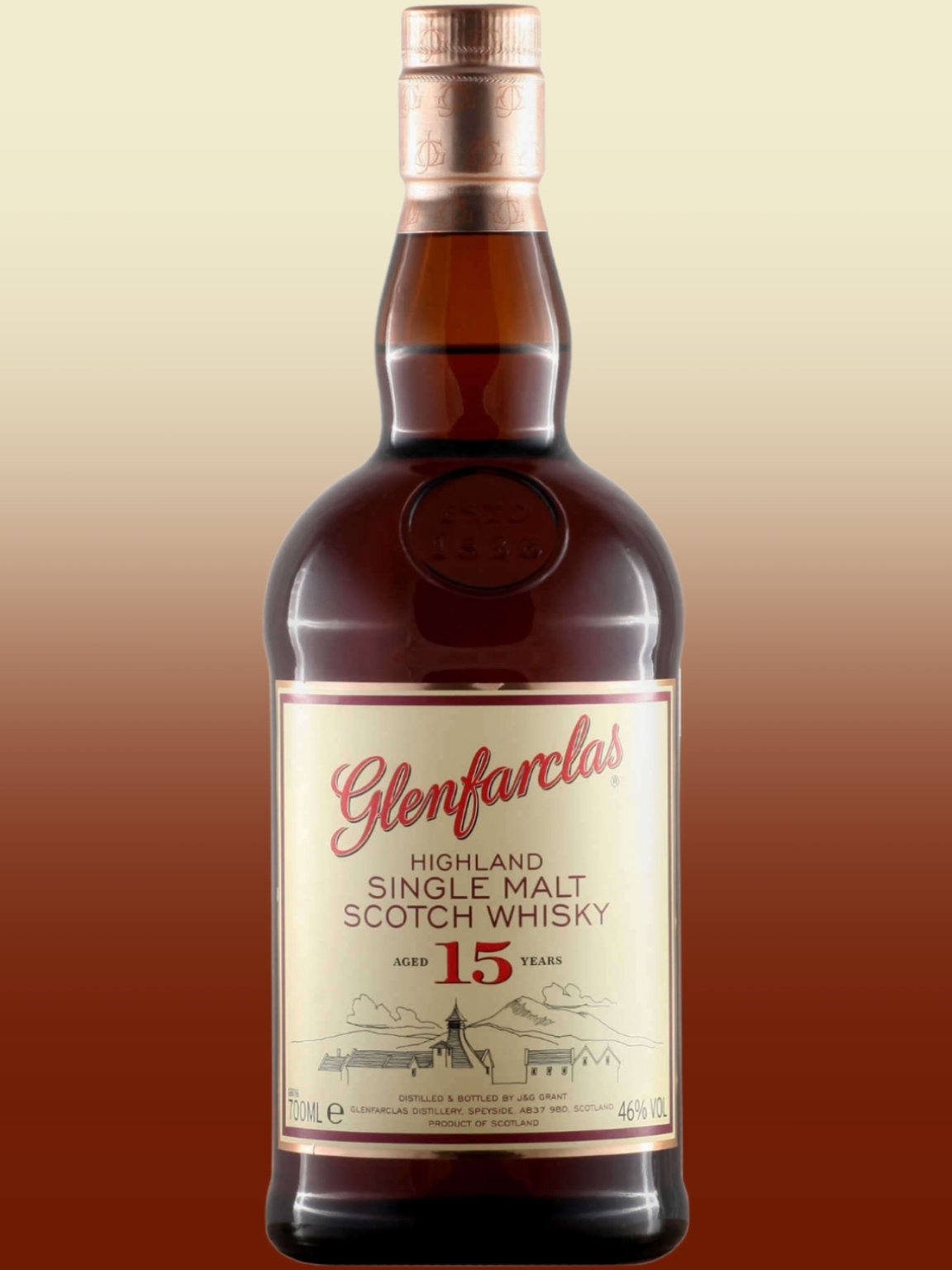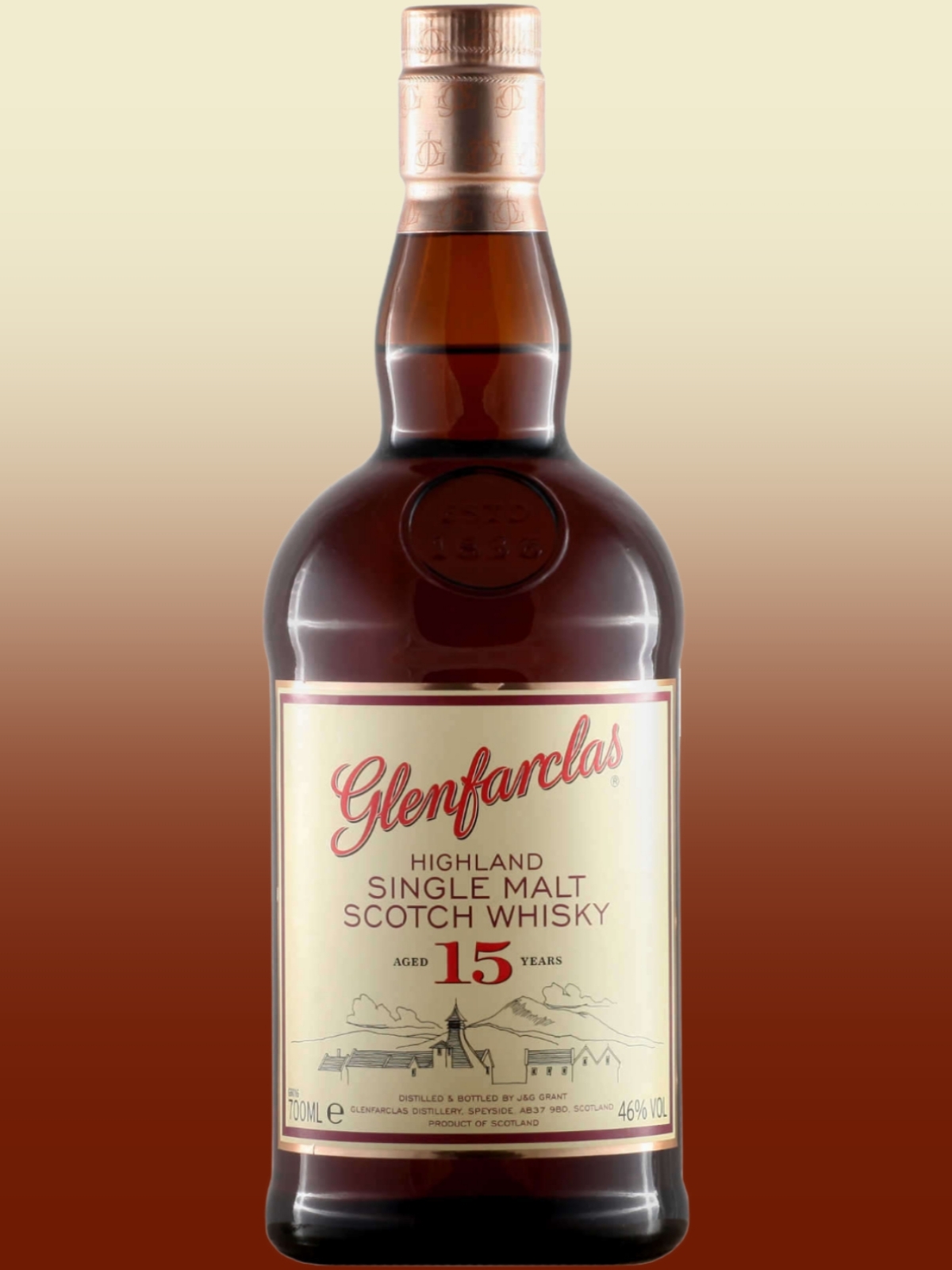 Parent Company: N/A
Distillery Location: Ballindalloch, Speyside
Signature Bottles: 12-Year-Old, 15-Year-Old, 105 Cask Strength
Price Point: Starting at $99
To say Glenfarclas is a rare bird in the group-dominated world of Scotch whisky is one hell of an understatement. Five generations on, the company remains independently owned and operated by the Grant family; who are as committed as ever to crafting "the finest quality Highland single malt" in the Speyside region.
As with distilleries such as Tamdhu and Glenfiddich, the team at Glenfarclas favour a classic Highland style of whisky that embraces the influence of Spanish sherry. To that end, many of the core age statements (e.g. the 12 and 17-year-old) are matured exclusively in Oloroso casks — ideal for drinkers who crave a robust palate and long-lasting finish.
---
Talisker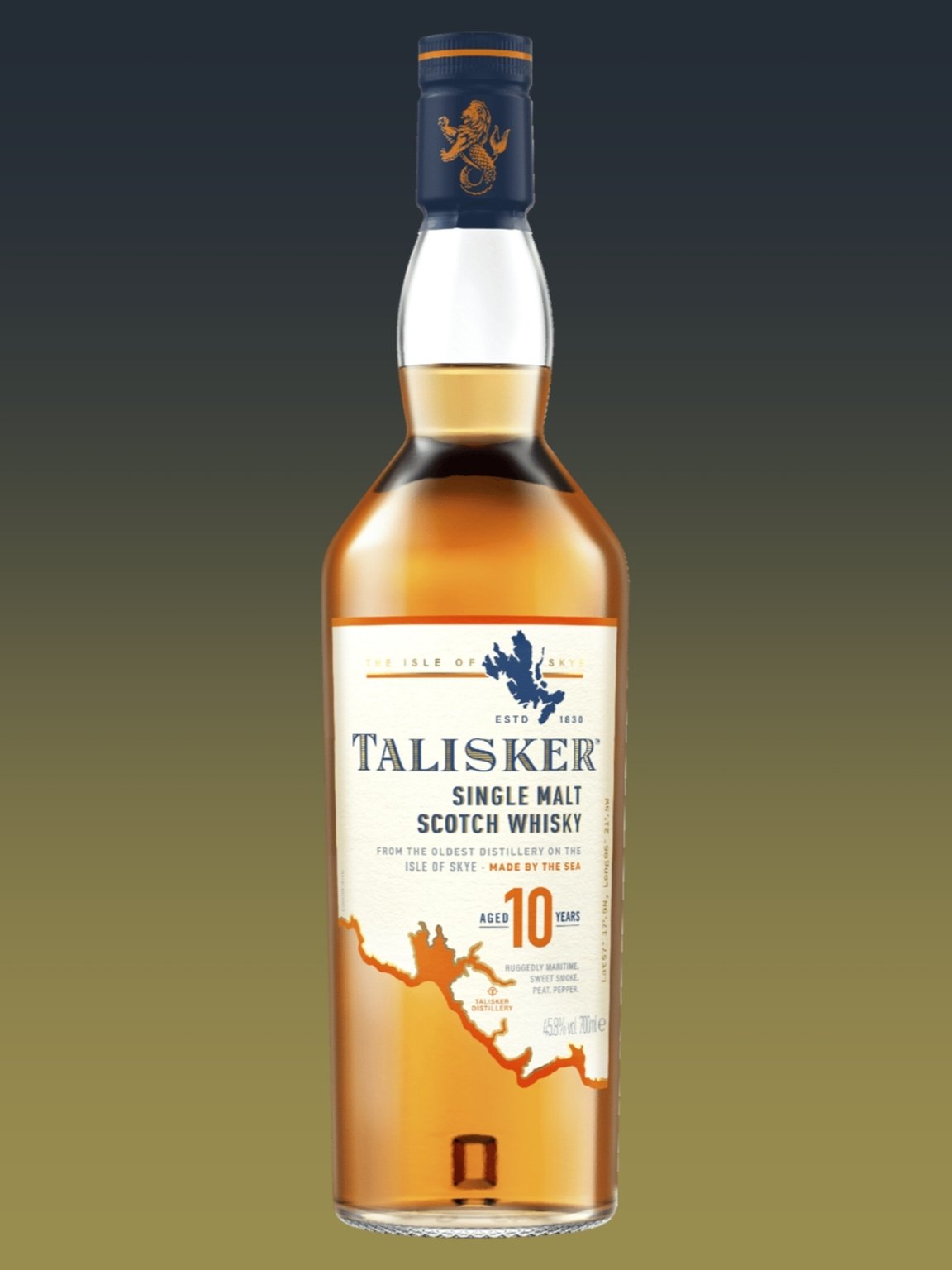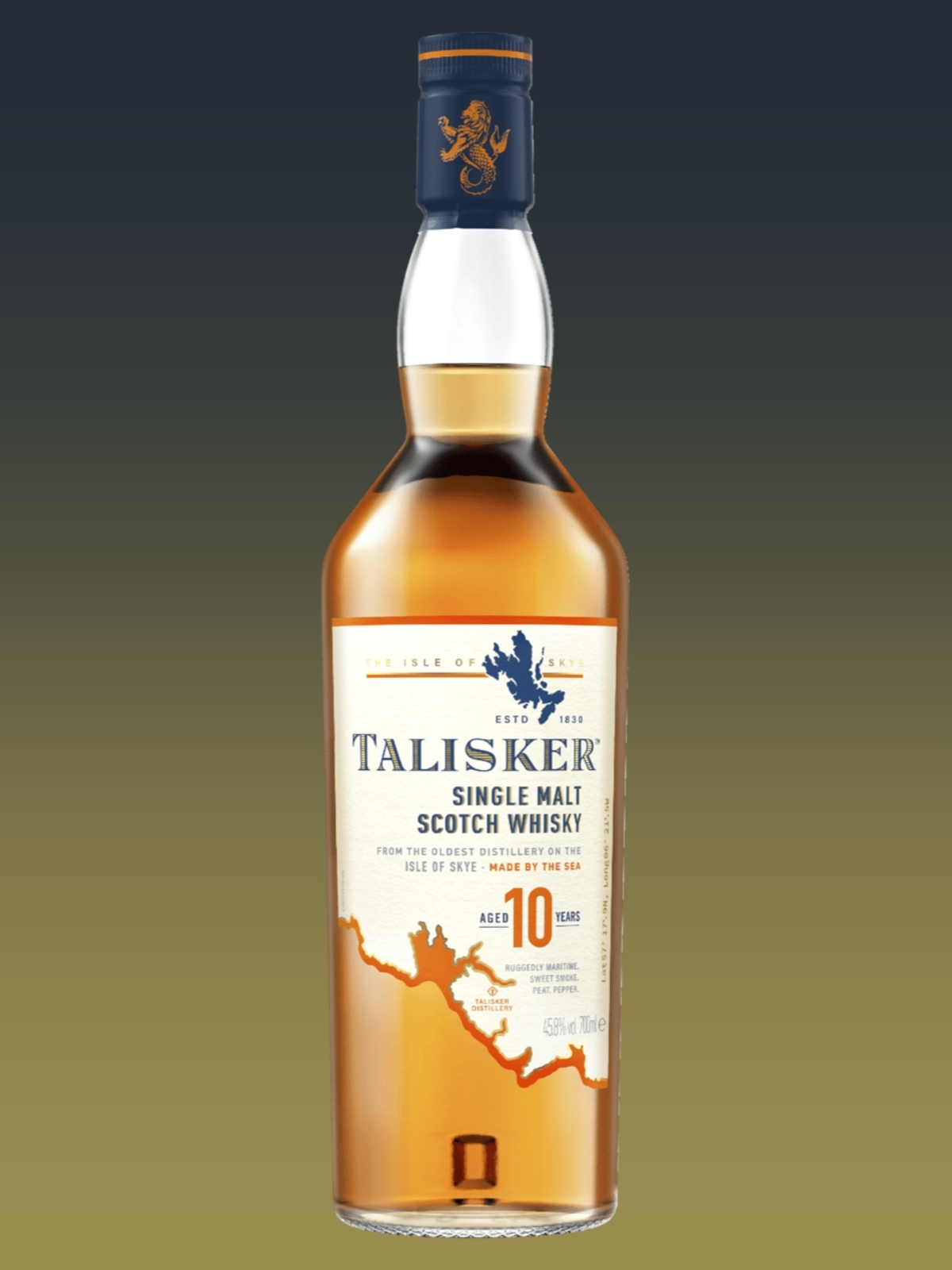 Parent Company: Diageo
Distillery Location: Carbost, Isle of Skye
Signature Bottles: 10-Year-Old, 18-Year-Old, Port Ruighe
Price Point: Starting at $117
Famously praised by Scottish novelist Robert Louis Stevenson as "the King o'drinks, as I conceive it," Talisker holds the enviable distinction of being the oldest working distillery on the Isle of Skye — founded in 1830.
In line with their traditional heritage, the distilling team here employ a number of stills that are fitted with condensing coils. In contrast to modern condensers, the belief is that these "worm tub" stills yield a spirit with a fuller, more complex flavour profile.
Unlike Laphroaig and Ardbeg, the whiskies of Talisker are broadly classified as having a "medium" level of peat. Flavoured with a lick of the maritime personality you'd expect from a coastal distillery, the 10-year-old age statement is a forgiving choice if you're looking to expand your palate for peaty whisky.
---
Bruichladdich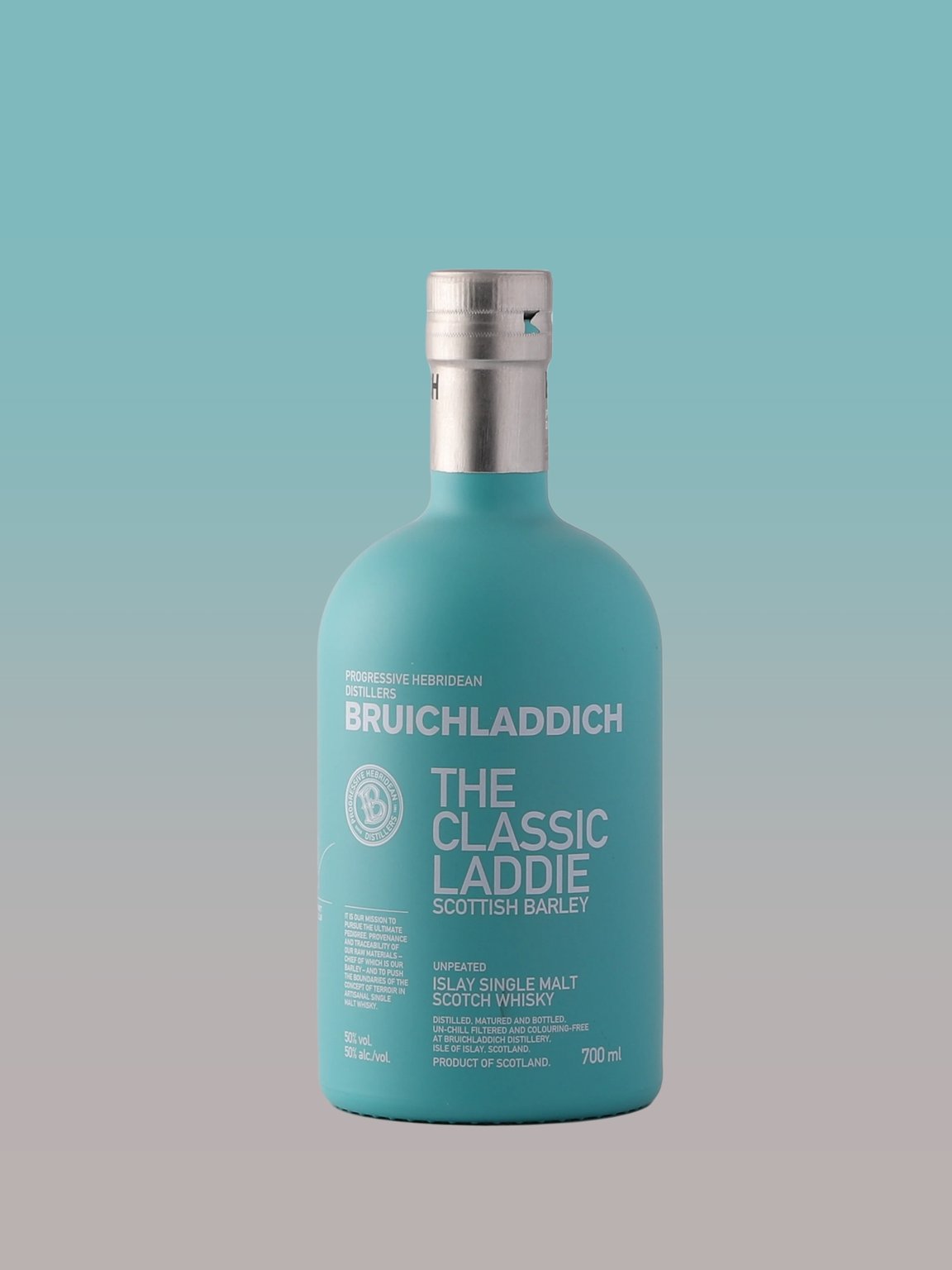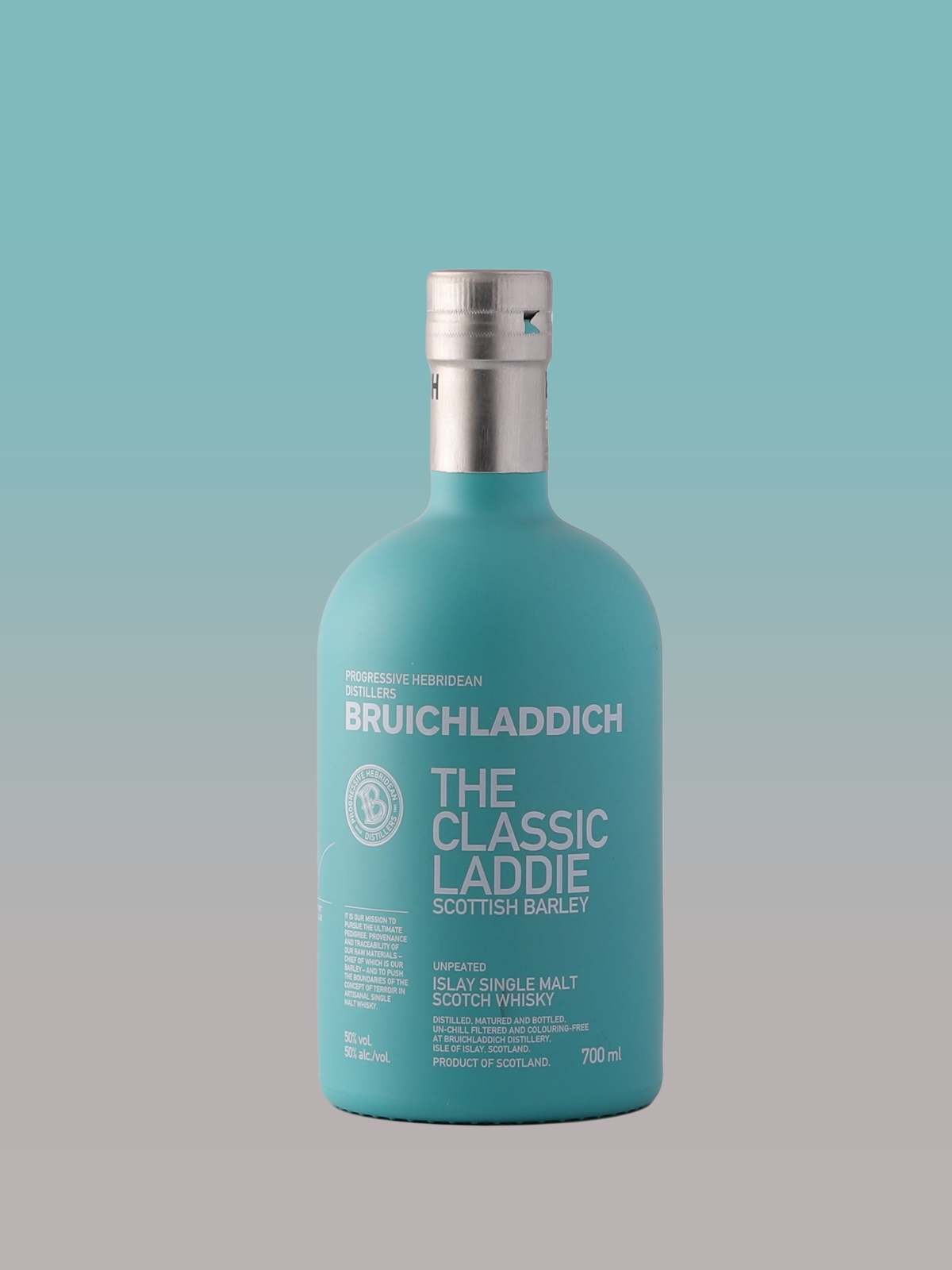 Parent Company: Rémy Cointreau
Distillery Location: Rhinns, Islay
Signature Bottles: The Classic Laddie, Port Charlotte 10, Octomore 14
Price Point: Starting at $120
Self-described as "progressive Hebridean distillers," Bruichladdich roared back into the whisky trade in 2001, following a period of commercial inactivity during the 1990s.
The original distillery was built in the late 1800s, but in the intervening centuries, the brand (located in the Rhinns of Islay) has become synonymous with terroir in Scotch whisky. Since 2001, Bruichladdich has utilised various species of 100% Scottish barley, which now also holds biodynamic and organic certification.
An increasing number of the brand's ultra-premium whiskies are even produced exclusively using cereal grains grown in partnership with local farmers: a symbiotic connection that fits in with Bruichladdich's broader objectives of sustainable and responsible business. The company has been B Corporation certified since 2020.
There are three core ranges in the Bruichladdich offering. The first of these (named after the brand) utilises unpeated Scottish malt. In contrast, bottlings in the Port Charlotte range are designated "heavily peated"; while the Octomore collection has been dubbed "the world's most heavily peated single malt whisky." Regardless of preference, all of these expressions are trickle-distilled, non-chill filtered and even bottled on-site — a practice Bruichladdich has insisted on for 20 years.
---
Frequently Asked Questions About Scotch Whisky
Which brands make the best Scotch whisky?
A real "how long is a piece of string" type question.
For what it's worth, for our money, the best Scotch whisky brands you can buy in Australia include The GlenDronach, The Balvenie, Bruichladdich, and Glengoyne.
Although they aren't explicitly in this Buyer's Guide, be sure to check out Glenmorangie, Chivas Regal, and The Dalmore.
Does whisky need to satisfy certain legal and/or technical requirements in order to be classified as 'Scotch'?
Yes.
In accordance with the Scotch Whisky Regulations (2009), "Scotch whisky" can only be made using three natural ingredients — water, cereals, and yeast.
Both the process of distilling and maturation must take place in Scotland, with the latter occurring for no less than three years. When bottled, all Scotch whisky must register an alcohol-by-volume ("ABV") of at least 40%.
What is the difference between a single malt and blended Scotch whisky?
As their respective names suggest, a "single malt" Scotch is distilled at one (and only one) distillery, using water and malted barley. Incorporation of other cereal grains is prohibited.
Conversely, a "blended" Scotch can be produced with one or multiple other single-grain and single-malt whiskies.
How many major whisky-producing regions are there in Scotland?
According to the UK's Scotch Whisky Association (in which 138 Scottish producers hold membership), there are five designated whisky regions in Scotland.
In no particular order, these include: Campbeltown, the Highlands, Lowlands, Islay, and Speyside.
If you've enjoyed this guide to all of the best Scotch whisky brands this year, then why not sample a few of our favourite related articles below?