Fellas, there's more than one way to say, "I love you." And this Christmas, "I love you" takes the form of a personalised slab, straight from the heart. That's right. Custom bottles of Victoria Bitter for that special someone in your life. Because the only thing better than a frosty fruit is a frosty fruit that quite literally has your name on it.
Dare we say it, but this just might be the pinnacle of holiday gifting, especially between mates. An opportunity to make the stoniest of operators smile, the operators who you can never quite get it right with come December 25th. Short of getting down on a knee with some help from Tiffany's, there really isn't anything that better exemplifies the intimate connection between two (or more bros) than personalised piss. Bonus: you know for certain they'll get some decent use out of 'em.

The conditions of generating a custom Victoria Bitter slab to order are as follows:
Personalisation includes a maximum of 18 characters (letters, numbers, certain permitted punctuation only)
Personalisation is limited to specific characters per item & will be printed in uppercase only
Personalisation is available on cases of Victoria Bitter 24 x 375ml bottles only
Price includes charge per item for personalisation print
The retailer & Victoria Bitter will not be held accountable for any errors or incorrect personalisation entered at the time of order
RELATED: Victoria Bitter Is Slinging A Fair Dinkum Grill For Your Summer Sessions
---
---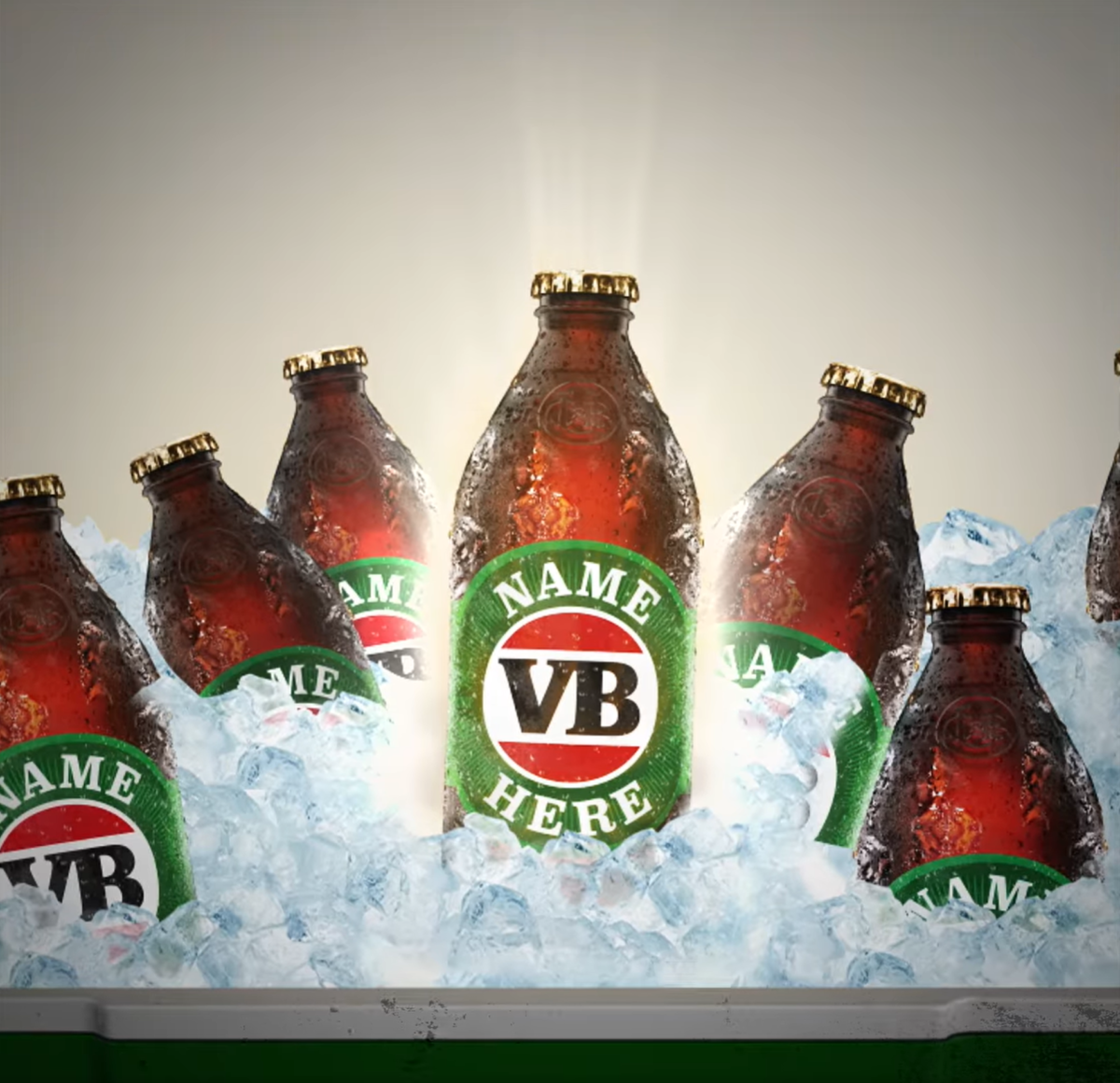 Personalised items cannot be returned for a refund or exchange (unless you have a right to a refund of exchange under Australian Consumer Law)
Customers will be entitled to a refund if – after payment – their personalisation request is rejected by the retailer or Victoria Bitter
The retailer & Victoria Bitter reserves the right to reject personalisation requests for any reason, including – but are not limited to – the request contains profane, obscene, crude, threatening, otherwise unlawful material, or infringes a third-party trademark / copyright
You can now cop a custom slab of Victoria Bitter via Cellarbrations until the cut-off date of December 5th (available until stocks last). Fair warning… it's pretty punchy: $125 for 24 x 375ml. But can you really put a price on love?
Delivery time, on the other hand, is an estimated 10-14 business days from the time of order. There may be delays given the time of year, so put those requests in quick.
UPDATE: It has been brought to our attention that this promotion of a lifetime, unfortunately, appears to be limited to Victoria. Nothing a bit of extra shipping from a state insider and quick redirect can't fix, though.