Continuity and consistency are rather comforting notions, now more than ever. And in the spirit of doing their part, internationally celebrated local distillery – Four Pillars – has ensured its Australian Christmas Gin made a return for 2020.
The tradition originated five years ago when Head Distiller Cam Mackenzie decided to throw a couple of Christmas puddings into a batch of otherwise regular Four Pillars gin. What resulted was an incredibly festive tipple which soon gained a cult following.

Since then, Mackenzie and fellow Four Pillars founders Matt Jones and Stuart Gregor unite with their families every year to make Christmas plum puddings for the next annual batch.
Following a recipe used by Mackenzie's own late mother, Wilma – which can be found in a 1968 edition of Women's Weekly – these puddings are distilled with a winning combination of botanicals ranging from juniper to star anise and everything else in between. Blended with gin from the previous year, it's then aged for 11 months in 100-year-old Muscat barrels to add just the right amount of complexity.
---
---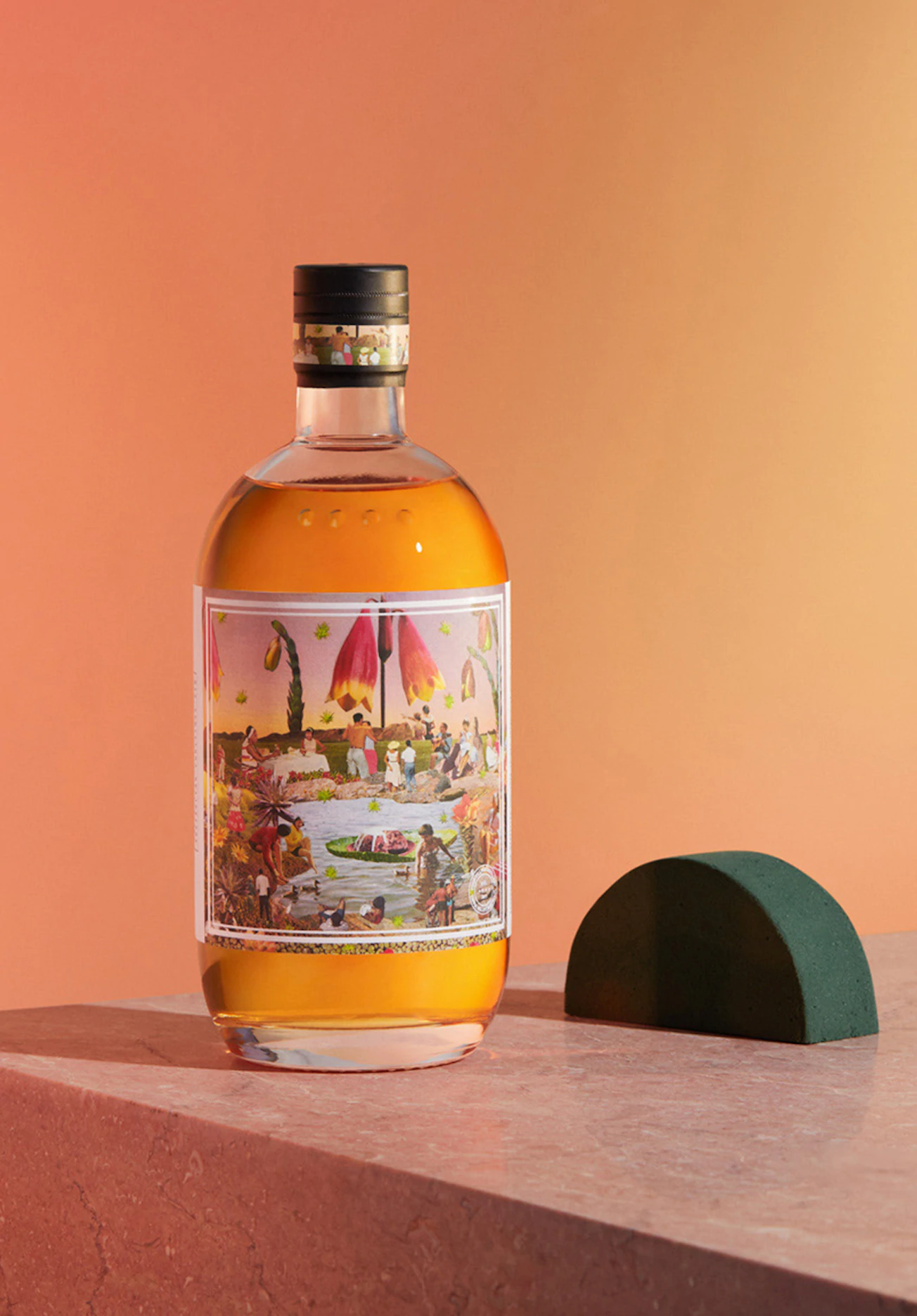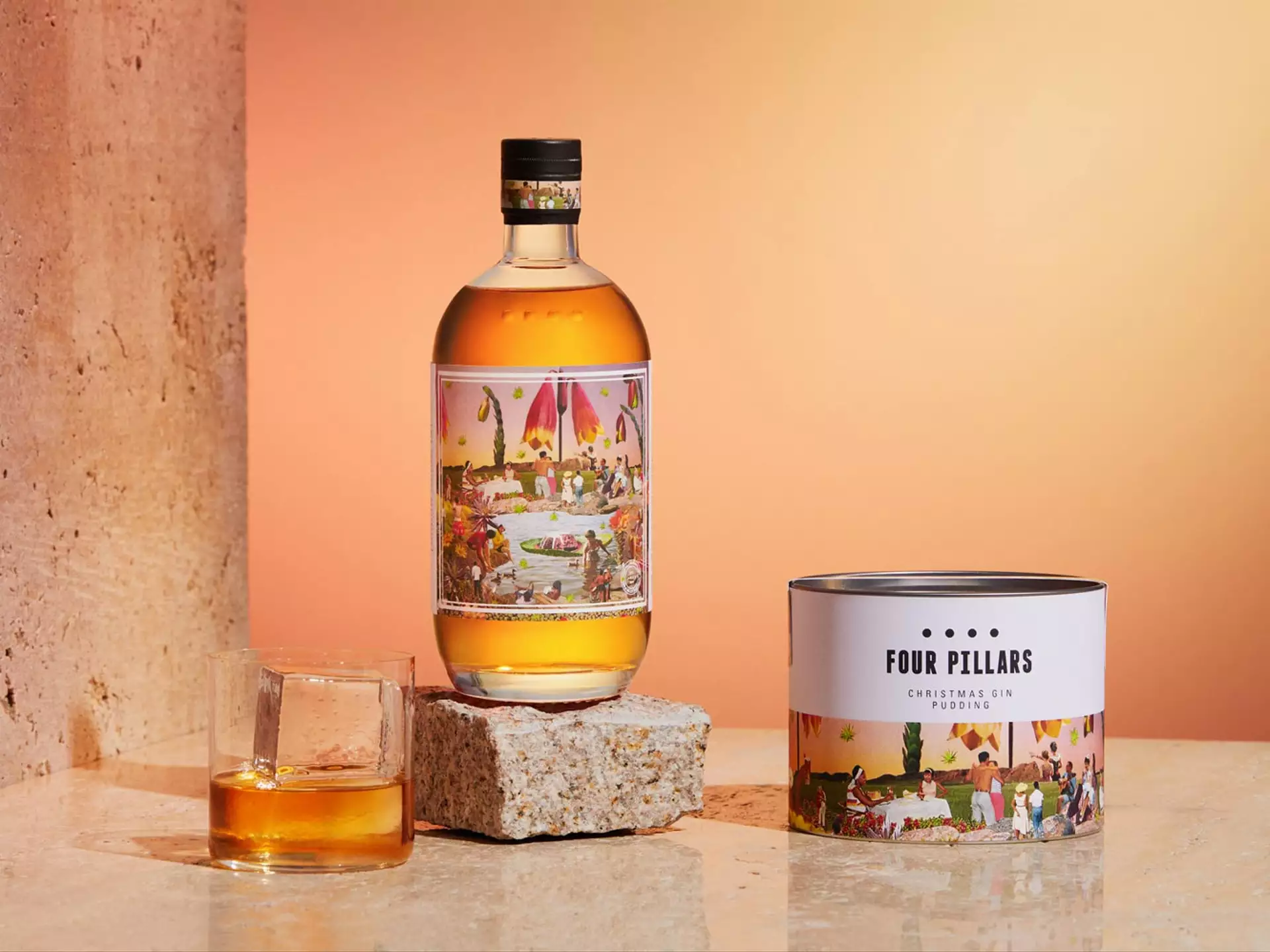 At the risk of boring you with the platitude-filled tasting notes breakdown, all we'll say is that it's essentially what it sounds like – Christmas pudding in a bottle that'll likely get you nice and sauced without a damn ounce of fight.
While the gin itself is more or less the same every year – apart from a "slight tweak" of Muscat during the blending stage – the labels are unique to each respective iteration and brought to you by a different Aussie artist. This year's visual component has been accomplished by Melbourne-born artist Lucy Dyson, who you may be familiar with through Beyonce's Formation World Tour animations and Courtney Barnett music videos.
Four Pillars Christmas Gin is available to purchase for $100 until sold out.