Where are the best new restaurants in Auckland for 2021? That's never been a more important question, especially for Aussie travellers who haven't been able to fly across the ditch to New Zealand for quite some time.
That obviously changes now that the highly touted Trans-Tasman travel bubble has been enacted, so getting across this all-important dining knowledge is paramount. Fortunately, you've got this list to get you up to speed on what's new and notable in Auckland – New Zealand's biggest city, and the most likely hub for anyone travelling to either the North Island or South Island.
You'll surely want to be returning to perennial favourites like Federal Delicatessen, Depot, Lillius, MASU, and – of course – The White Lady, as well as making that well-worn trek over to Waiheke Island for all the beach-chilling and wine-drinking you can stand. But do make some time to say kia ora to the best new restaurants in Auckland that have opened both this year and last. There's a lot to catch up on.
---
---
Where To Find The Best New Restaurants In Auckland For 2021
---
Ahi, Auckland CBD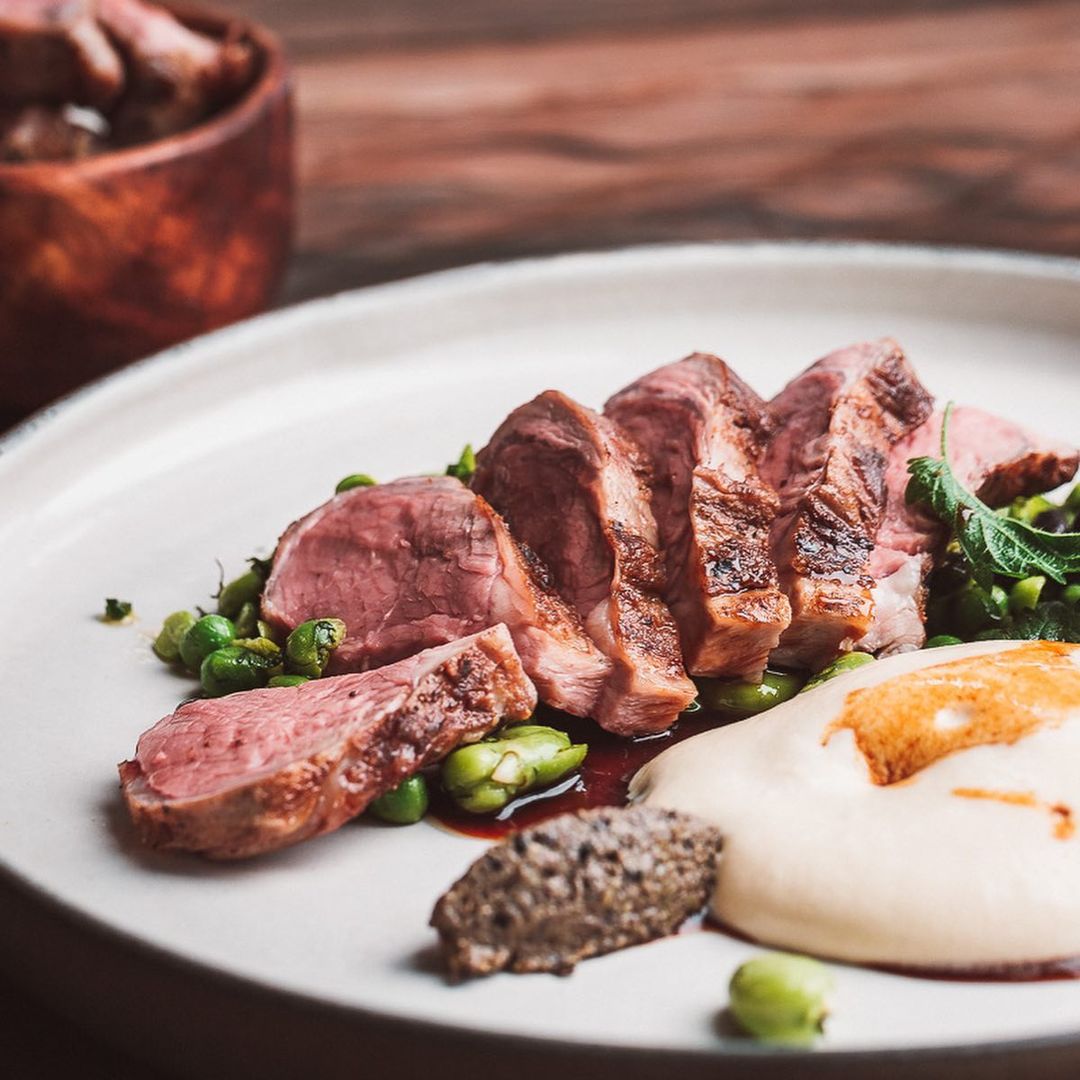 Ben Bayly, the multi-award winning chef behind The Grove, Baduzzi, and Aosta, has given Auckland one of it's biggest openings in recent years with Ahi. Located in Commercial Bay, the new restaurant translates traditional Māori cooking techniques and native ingredients in a glistening modern building perhaps best known for international food offerings.
Having something distinctly connected to Aotearoa's culinary heritage in Commercial Bay, contrasted amongst the stack of multicultural eats, is a statement in itself. The food, more so. Expect snacks like a scampi hotdog, tahr tartare with fermented hot sauce and summer flower, and more substantial dishes like charcoaled half crayfish served with tomato butter, crispy capers, and pancetta. Meat lovers get a huge nod with mains like a wagyu beef short rib, hanger and tendon all served with salsa verde and leek sushi, and the mighty woodfired grass-fed beef priced at NZ$80 (~AU$73) per 500g.
Address: Commercial Bay Level 2/7 Queen Street, Auckland CBD, Auckland 1010, New Zealand
Contact: +64 22 524 4255
---
Esther, Viaduct Harbour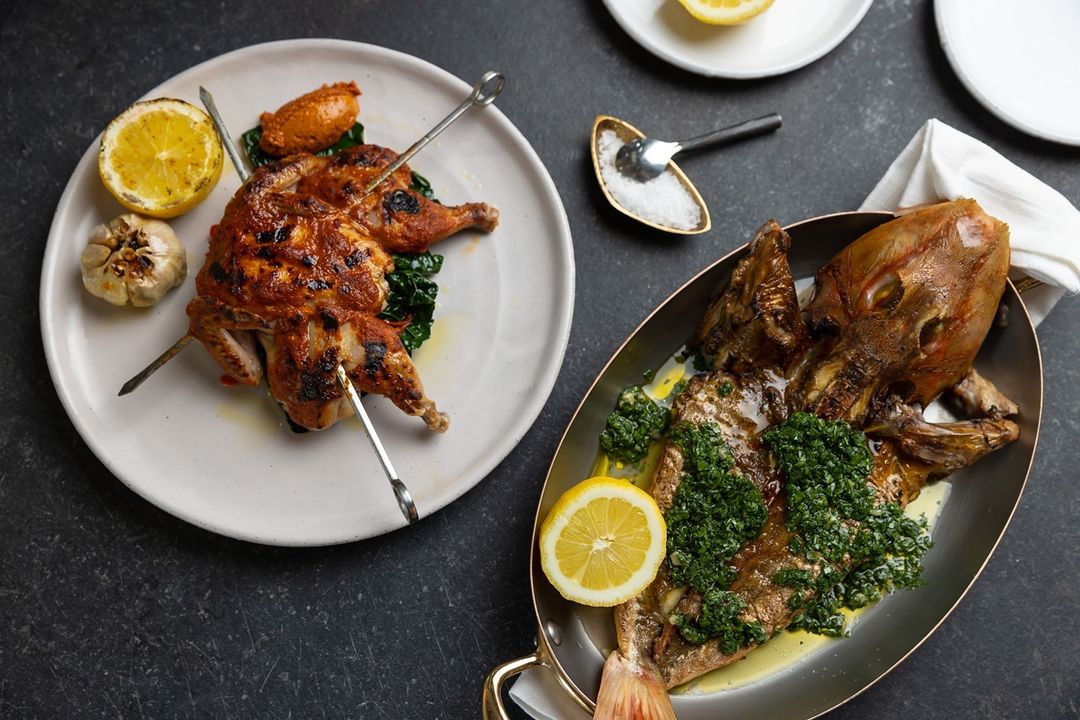 Given QT Hotels & Resorts have been on a roll with their dining concepts as of late, picking up more than a few rewards and hats along the way, you better believe the restaurant at QT Auckland is worked up to a lofty standard. That would be Esther, gifting the design-led hotel a glistening, harbourside adventure across the Mediterranean coast, from the French Riviera, to Sicily, all the way to Morocco.
With this kind of far-reaching inspiration, the kitchen, and head chef Sean Connolly, use local ingredients and traditional techniques for dishes like mafaldine pasta with wild rabbit pea ragu, and coastal spring lamb shoulder with roast garlic, anchovies, and Moroccan olives. Anyone who is familiar with Connolly's work at Sydney's The Morrison shouldn't be surprised to find duck fat potatoes on the menu either.
Address: 4 Viaduct Harbour Avenue, Auckland CBD, Auckland 1010, New Zealand
Contact: +64 9379 9123
---
Mr Hao, Mount Eden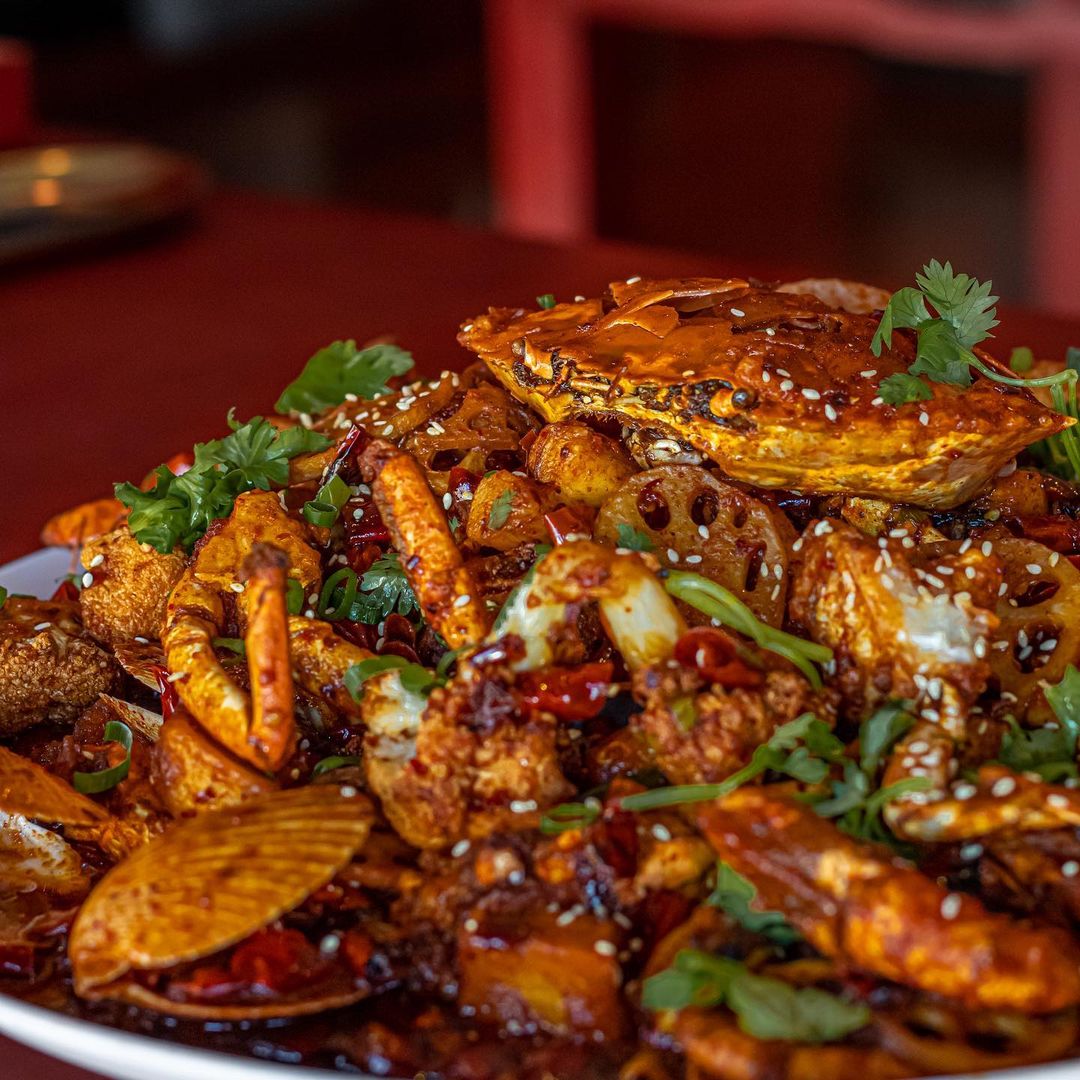 Inspired by the late-night bar scene of Shanghai, Mr Hao struts onto Dominion Road as one of the best new restaurants Auckland has to offer. Numbing chicken is the essential order here, served swimming in chillies and Sichuan peppers for those braver palates among us. Alongside that is a range of skewers, grilled seafood, noodles, and a 400g mud crab, offering something a bit different to Auckland's usual smattering of Japanese and Korean.
---
---
Address: 365 Dominion Road, Mount Eden, Auckland 1024, New Zealand
Contact: +64 9214 8501
---
Onemata, Auckland CBD
Parked up at the shiny new Park Hyatt, Onemata is, like Ahi, another restaurant strictly celebrating local culinary heritage. Local produce takes centre stage here, eschewing the usual trend of luxury hotels courting internationally-minded kitchens and showcasing the wild landscapes and produce of Aotearoa.
Although there are quite a few ideas on the menu that speaks to a worldly Asian influence, like the buttermilk fried chicken, served with pineapple kimchi, gochujang, and daikon, and the paua risotto with miso butter, shiitake mushrooms, and onsen egg. Even the Lansdowne Farm beef rump is taken across the globe, with green papaya, calamansi nuoc cham, and macadamia nuts.
Address: 99 Halsey Street, Auckland CBD, Auckland 1010, New Zealand
Contact: +64 9366 2500
---
Onslow, Auckland CBD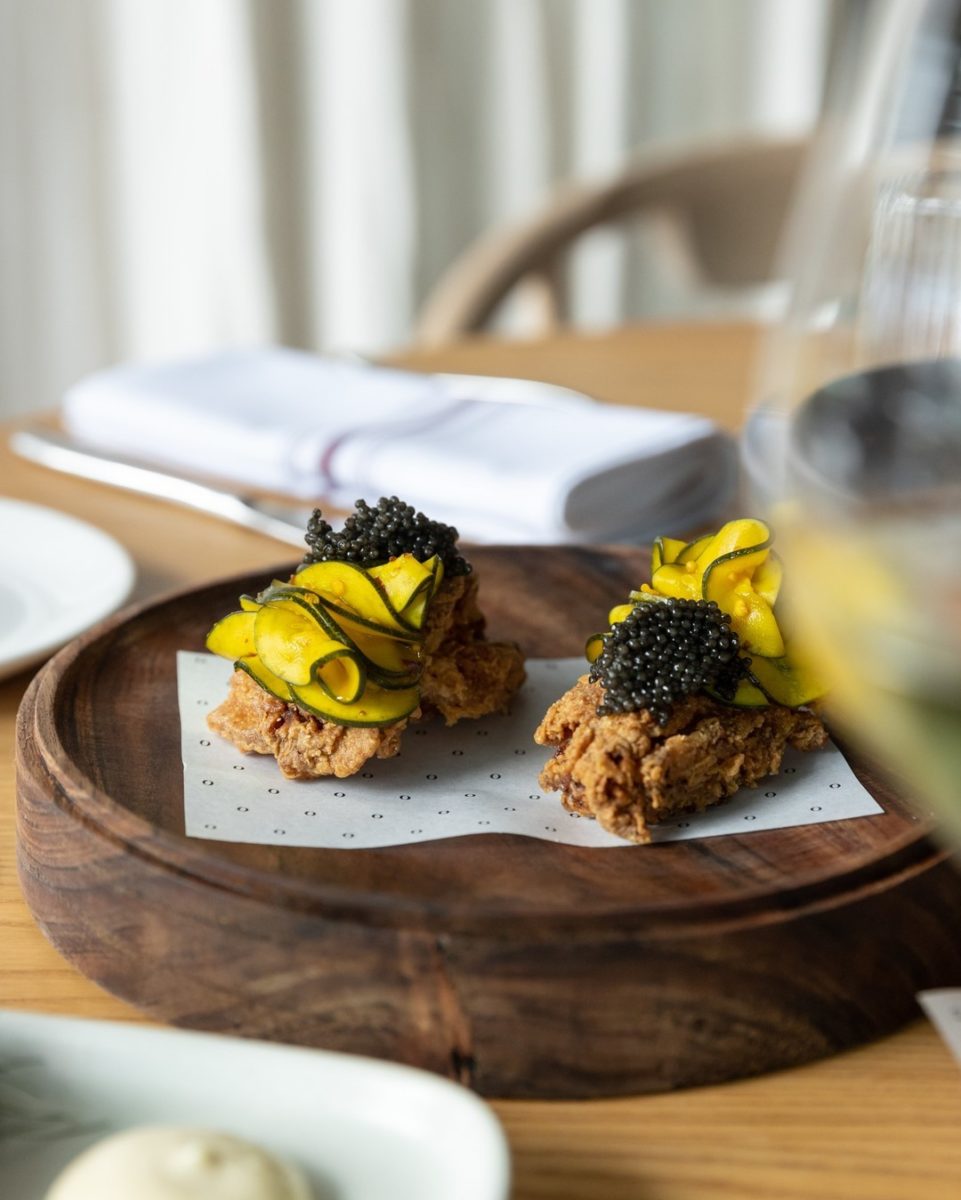 Onslow is very much an expression of Josh Emett's experience in kitchens all around the world, from London and New York, all the way back to Aotearoa. The MasterChef New Zealand judge is joined by his wife Helen in running this restaurant, primarily focused on blending their British and New Zealand heritage.
That pedigree translates to treats like Fiordland crayfish eclair with spiced bisque and basil, starters like yellow tuna tartare with avocado cream and lime, and mains like a 12 hour Te Mana lamb shoulder served with roasted eggplant, zucchini, and basil salsa verde.
Address: 9 Princes Street, Auckland CBD, Auckland 1010, New Zealand
Contact: +64 9930 9123
---
East, Auckland CBD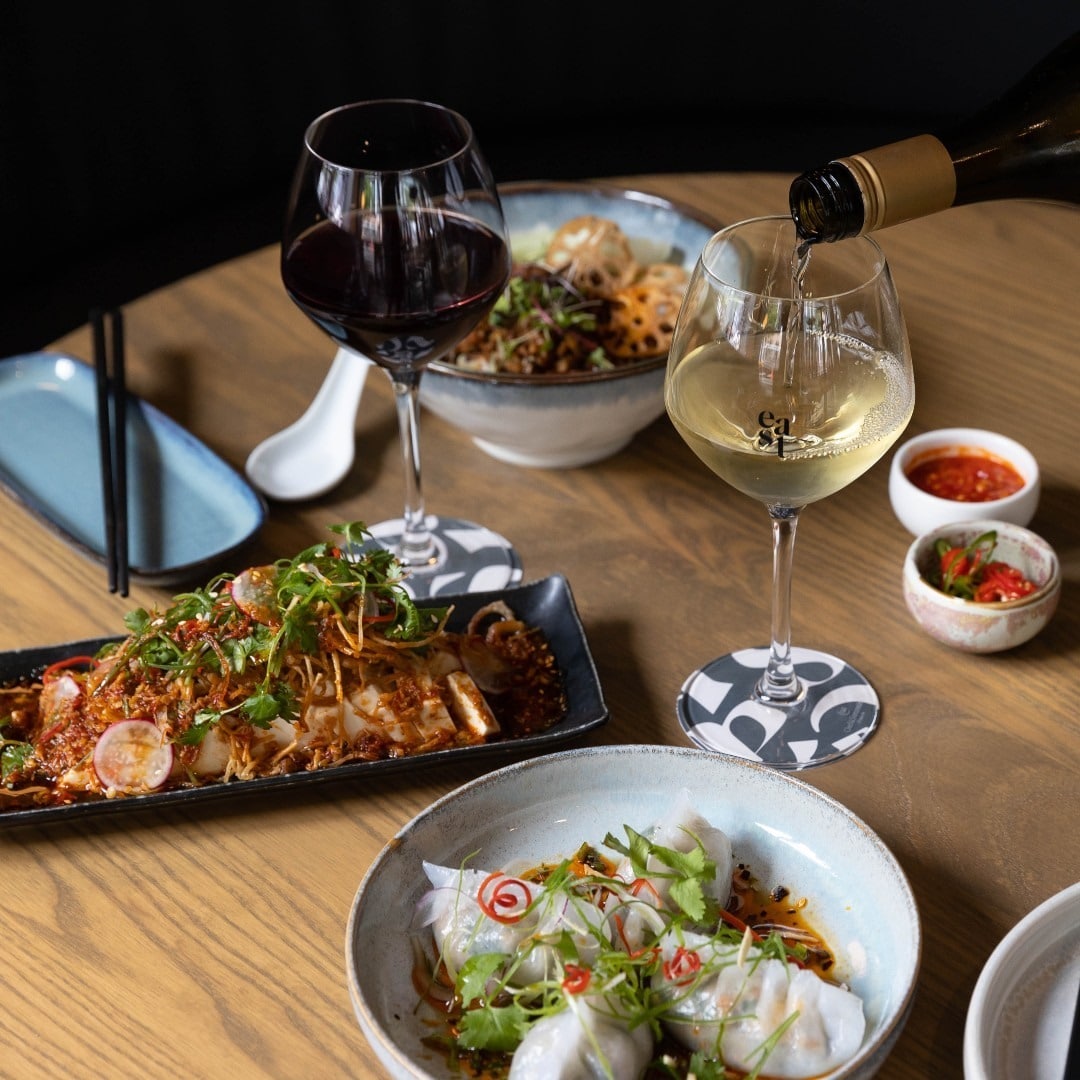 75% of the entire menu at East is vegan. The new restaurant, on the ground floor of Sumida Hotel, is focused on showcasing the strengths of flavour-rich vegetarian and vegan food mirroring the more health-conscious inflections in the food histories of Japan, Hong Kong, China, Thailand, India, and Sri Lanka.
---
---
Head Chef Harmeet Singh leads a team with a diverse scope, banging out dishes like peking jackfruit pancakes with tapioca chips and plum sauce, caramelised black pepper tofu, and a southern Thai yellow curry built with pumpkin, pineapple, broccoli, and Thai basil.
Address: 63-67 Nelson St Auckland 1010
Contact: +64 9399 2361
---
The Lodge Bar & Dining, Auckland CBD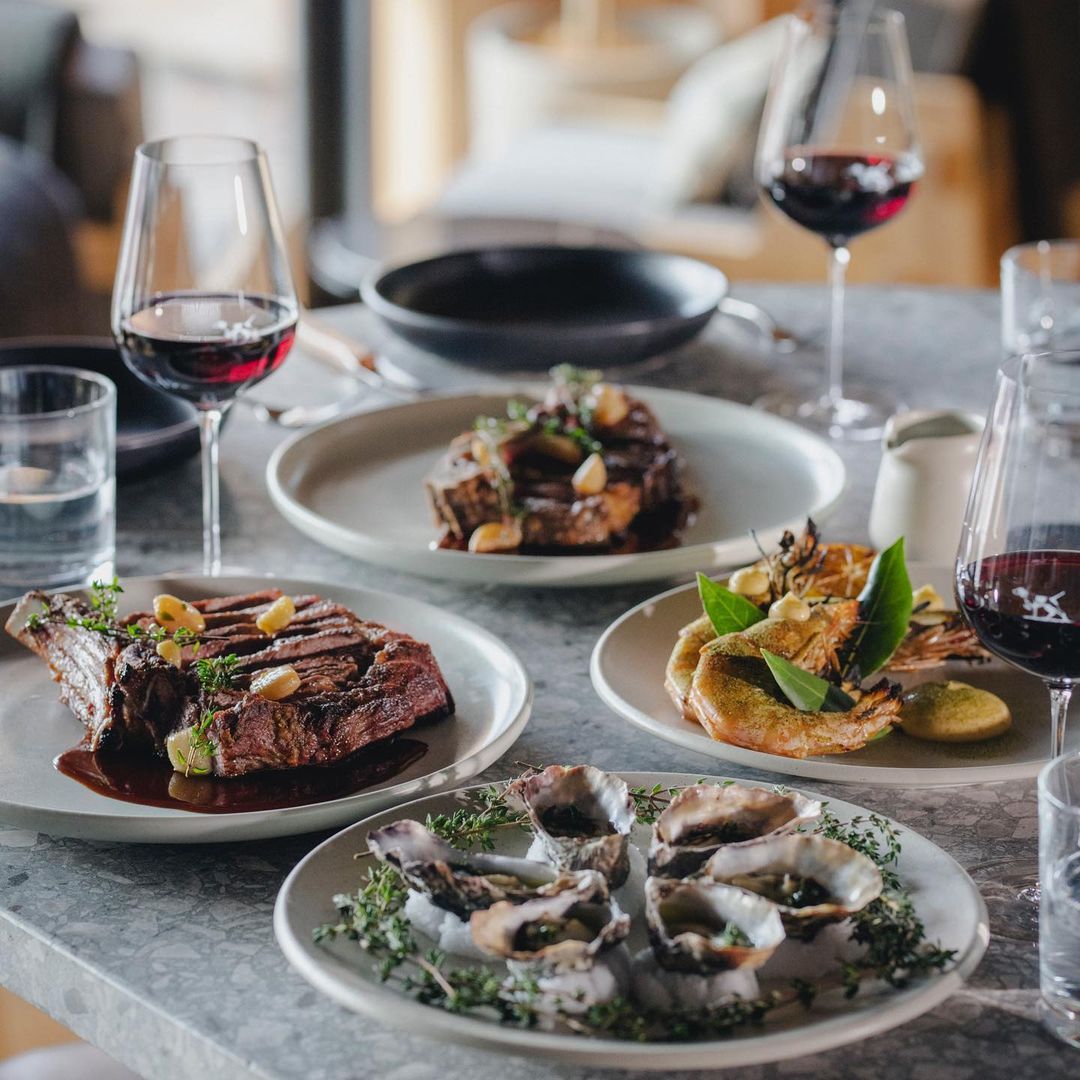 Rodd & Gunn continue to expand their culinary empire by taking their popular The Lodge Bar in Queenstown and opening an Auckland iteration. The Lodge Bar & Dining looks like a complete slam dunk from the historic New Zealand fashion brand, bringing Auckland an all-day eatery that's been seamlessly integrated with a flagship Rodd & Gunn retail space.

Chef Matt Lambert takes charge with the menu, showcasing local produce with bar snacks like meat pie croquettes with smoked cheddar, pasta dishes like cacio e pepe with spaghetti, and mains like streak frites with wagyu onglet.
Address: 7 Queen Street, Commercial Bay, Auckland 1010, New Zealand
Contact: +64 9884 4200
---
Homeland, Auckland CBD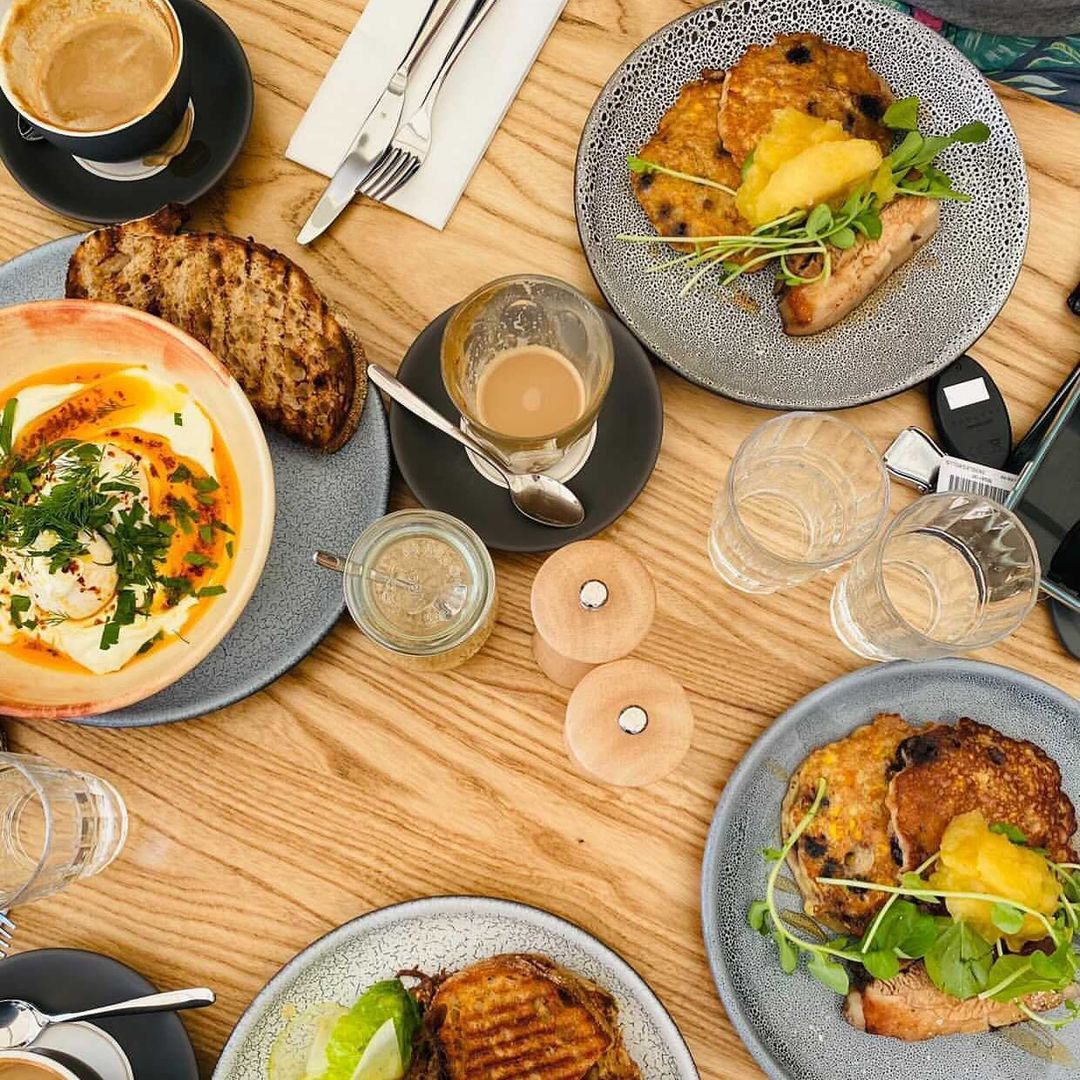 Legendary New Zealand chef Peter Gordon is hoping to tell the stories of local suppliers with Homeland, his latest offering to Auckland's food and drink lovers. The prolific chef describes Homeland as a "food embassy" in that sense, making the venue as much a cooking school where local suppliers can teach people how best to use their produce, and dining room where dishes include cloudy bar clam rosti with fried egg, chilli jam, and creme fraiche, and Gordon's signature Turkish eggs with whipped garlic yoghurt, Aleppo chilli butter, and toast.
Head Chef Naga Sunkara and diverse team of chefs regularly switch up the menu here, obviously as a function of the various suppliers and local producers who are committed to telling the ongoing story of New Zealand's wild landscape and the produce that results.
Address: 11 Westhaven Drive, Auckland 1010, New Zealand
Contact: +64 9869 7555
---
Kingi, Britomart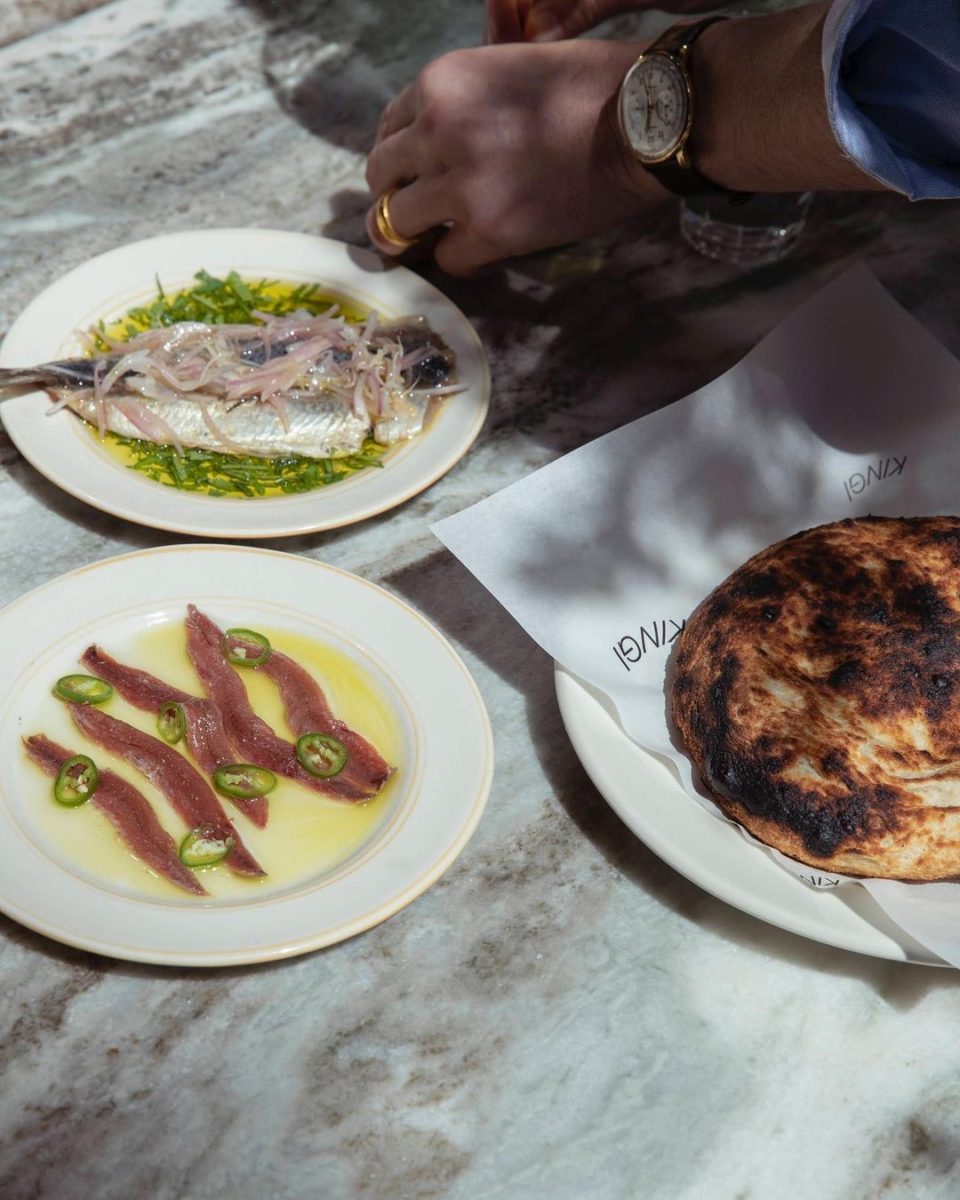 Located inside The Hotel Britomart, kingi is a pure celebration of locally and sustainably caught seafood. Like many of the other best new restaurants in Auckland, the kitchen is fierce with the identity of Aotearoa, showcasing nothing that doesn't align with the terroir of New Zealand's oceans, dunes, river mouths, and reefs.
---
---
Clearly, dining at kingi is best served through the seafood dishes, and there's plenty, like ocotpus carpaccio, and yellow belly flounder with capers and curry leaves. The menu is even divided by long liners, pot fisher, hand caught, cage caught, set-net, and bi-valve farmers celebrating independent fishermen and women around New Zealand.
Address: 30 Customs Street East, Britomart, Auckland 1010
Contact: +64 9 300 9596
---
Mr Morris, Britomart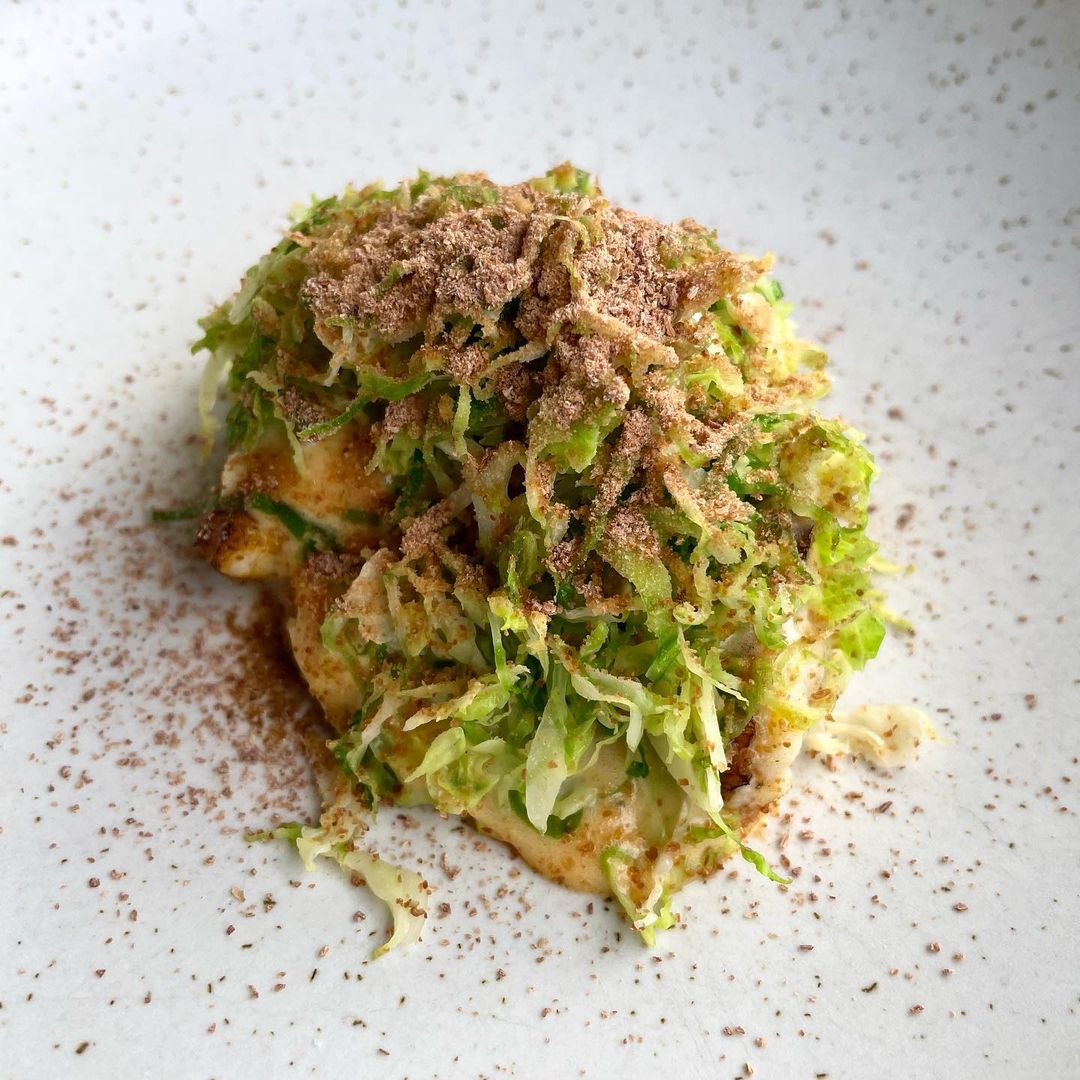 Beloved chef Michael Meredith has moved on from Mount Eden for a new restaurant in Britomart. Mr Morris is a complete expression of the renowned chef's values in the hospitality industry, and an outlet for his creativity. Relying on local producers, Meredith works with Head Chef Fabio Bernardini to showcase less frequented ingredients while also drawing upon his Samoan heritage which he sometimes blends with Bernardini's South American influence.
The result is a unique offering for Auckland, ranging from odd combinations like chicken skin with parfait and cherry, to more seamless indulgences like a 300g aged scotch served with beetroot and bone marrow. You've also got essential orders like the octopus with chipotle, sauce mole, and pickled carrot, and cheddar pao with honey and goat curd.
Address: Corner of Galway & Commerce St, Britomart, Auckland CBD, Auckland 1010, New Zealand
Contact: +64 9869 5522
---
Ghost Donkey, Auckland CBD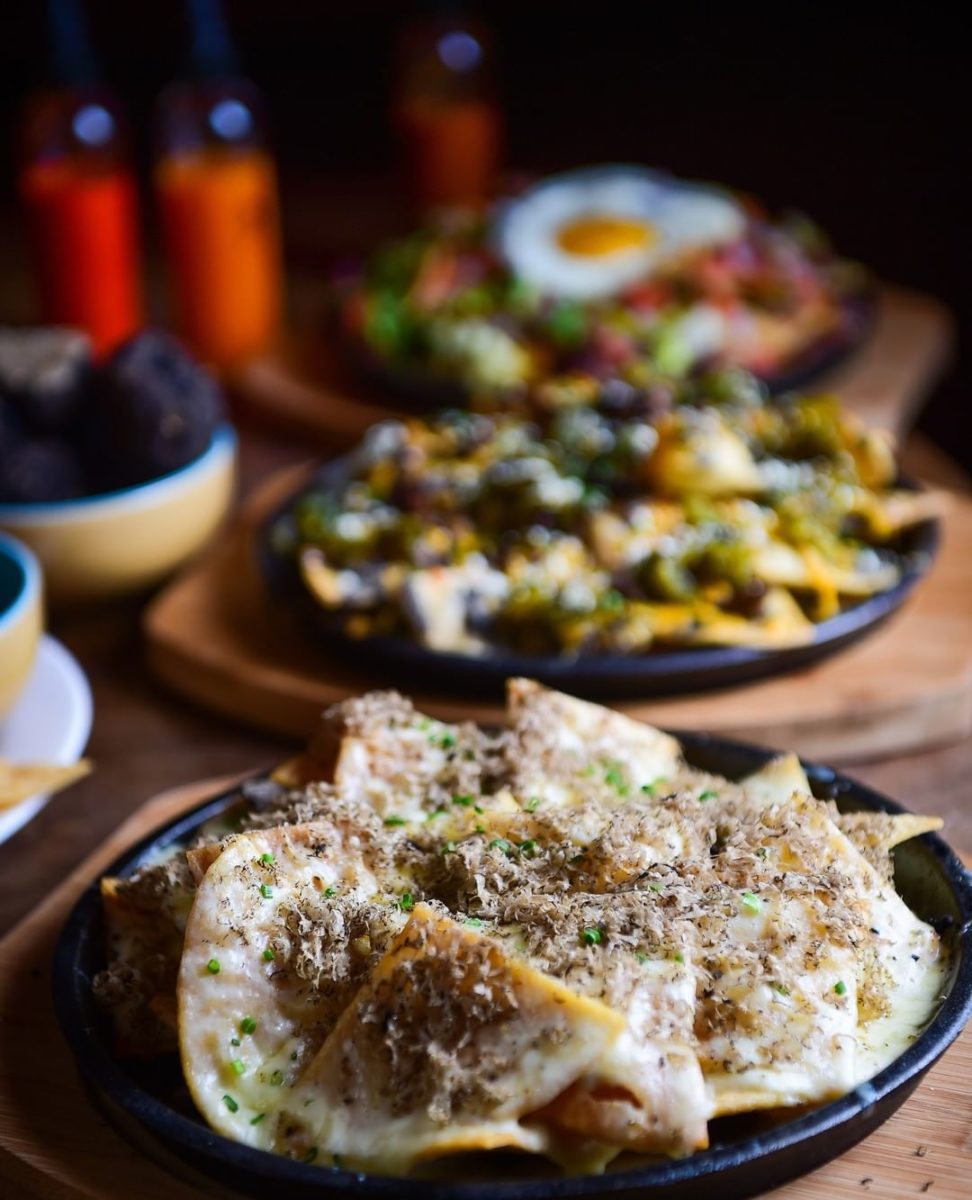 A playful tequila and mezcal bar, Ghost Donkey's is the latest for Auckland's unquenchable appetite for Mexican food. The bright, kitschy space is a hub of $16-for-two tacos driven by primary flavours like baja kingfish, grilled artichoke, and a spicier-than-usual version of the classic al pastor. Pair those up with a bowl of salmon and coconut ceviche, or a bacon wrapped hotdog with refried beans and picco de gallo.
Address: Commercial Bay Level 2/1 Queen Street, Auckland CBD, Auckland 1010, New Zealand
Contact: +64 9869 7147
---
Our Land Is Alive, Grafton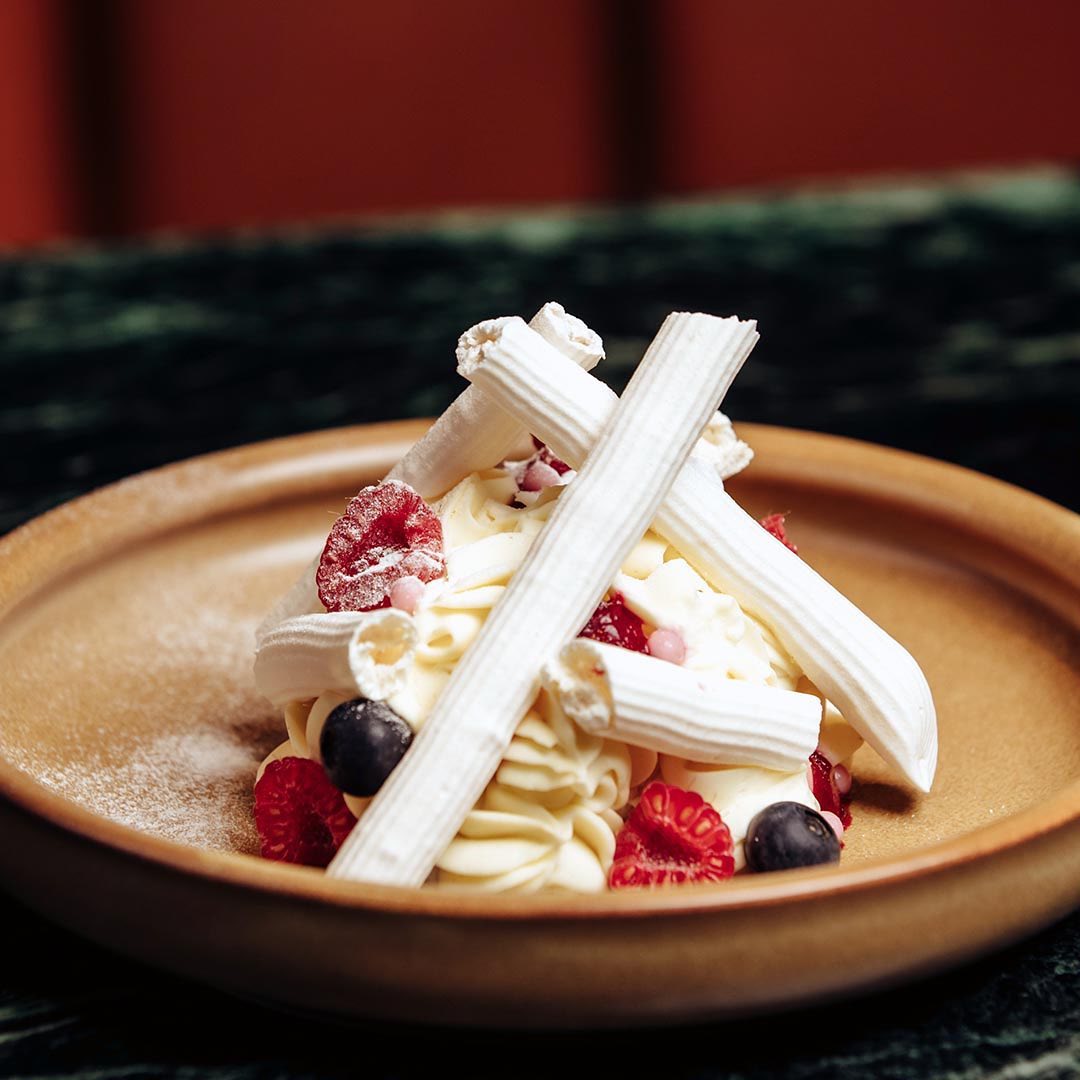 Another hotel restaurant, and yet another celebration of Aotearoa heritage (notice a trend yet?). This time it's in the lush Cordis Auckland, with a sharp focus on local flora and fauna expressed through some of New Zealand's all-time favourite dishes. As such, the kitchen delivers on both the homely vibe, and the type of food one would expect if they were eating in a traditional Aotearoa household.
---
---
Our Land Is Alive seems to be built on comfort food, like classic mac 'n' cheese made from seasonal NZ cheeses, a fish pie using sustainably sourced seafood, free-range lamb ribs with cucumber garlic salad, and beef brisket served with kumara mash and fried sauerkraut.
Address: 83 Symonds Street, Grafton, Auckland 1010, New Zealand
Contact: +64 9300 2924
---
Stanley Avenue, Milford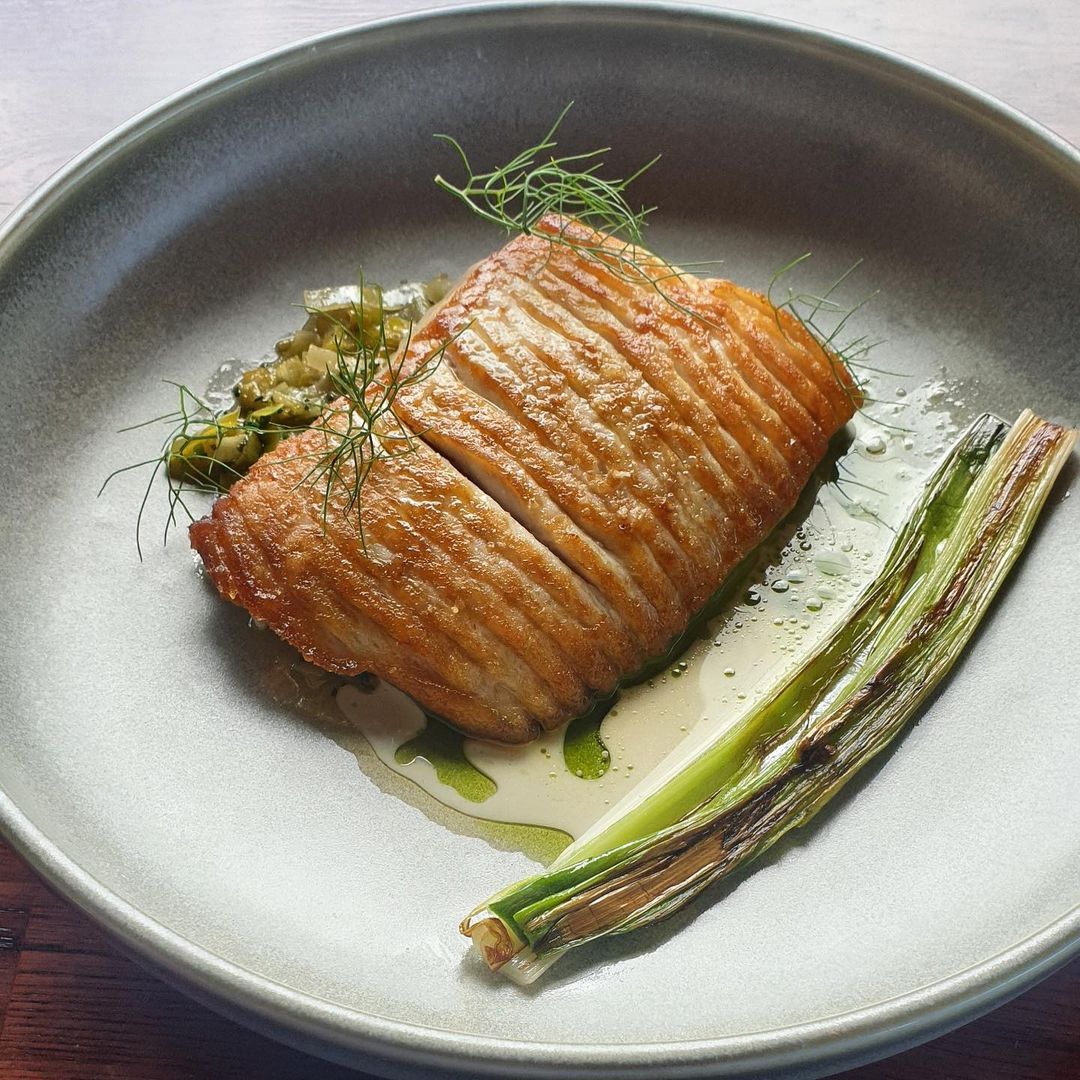 While you'll mostly be rocking up to Stanley Avenue for the adventurous wine list, there are quite a few eye-catching food items on the menu for this shiny new bistro. Go for the more unexpected varieties before you fill the table with plates like smoked fish served with pickled shallots and fried bread, venison tartare with charcoal mayonnaise and lavosh, and slow braised beef cheek with parmesan polenta and kale.
Address: 52 East Coast Road, Milford, 0620, Auckland
Contact: +64 9410 0066
---
Gochu, Auckland CBD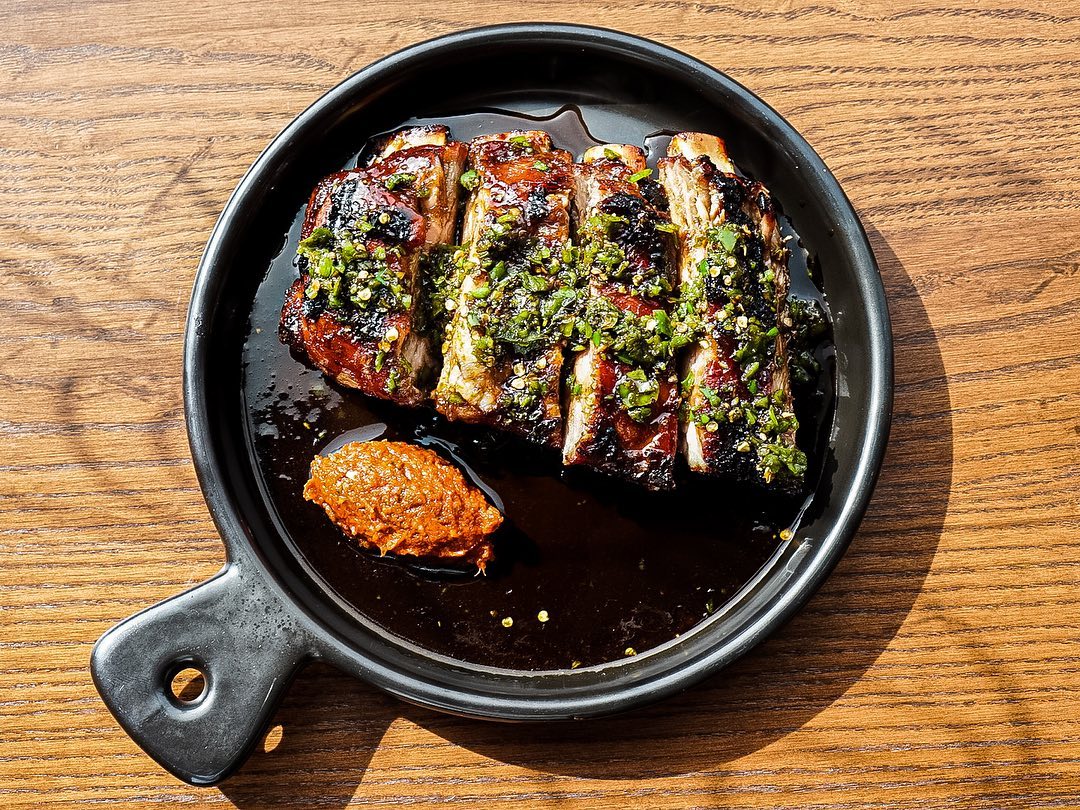 Good Korean food isn't hard to find in Auckland. Gochu looks to add some substantial heft to that scene, spearheaded by respected hospitality figures David Lee and Oliver Simon, as well as Jason Kim and Nathan Lord. The formidable team offers this space in Commercial Bay, cooking up some contemporary twists.
The interesting take on "new Korean" includes dishes like Mt Cook alpine salmon with apple, cucumber, and lettuce in a chilled gochu broth, and gochujang charred octopus with garlic chives, shallot namul, and cashew. Whatever you order, it'll definitely be hard to avoid the grilled wagyu bavette with smoked bone marrow, ganjang, and crispy onion.
Address: 1 Queen Street, Auckland CBD, Auckland 1010, New Zealand
Contact: +64 210 905 2396
---
Candela, Auckland CBD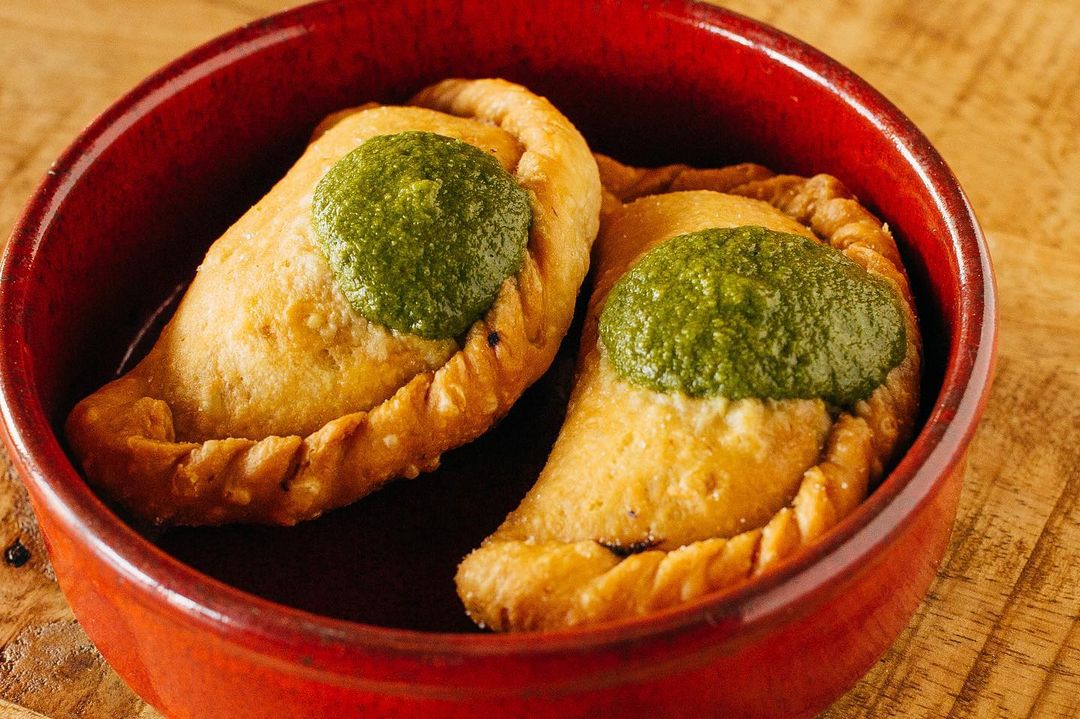 Owner and chef Matt Ross has brought a new eatery and wine bar to Auckland's Karangahape Road, hinged on the overlap between Spanish and Latin American cuisine. The colourful space reflects just how vibrant the menu is, focusing on easily shared small plates like lamb shoulder empanadas with chimichurri, octopus with saffron whipped potato and paprika crumb, and burned Basque cheesecake with tamrillo.
---
---
Address: 155 Karangahape Road, Auckland 1010, New Zealand
Contact: +64 9213 0088
---
Ockhee, Ponsonby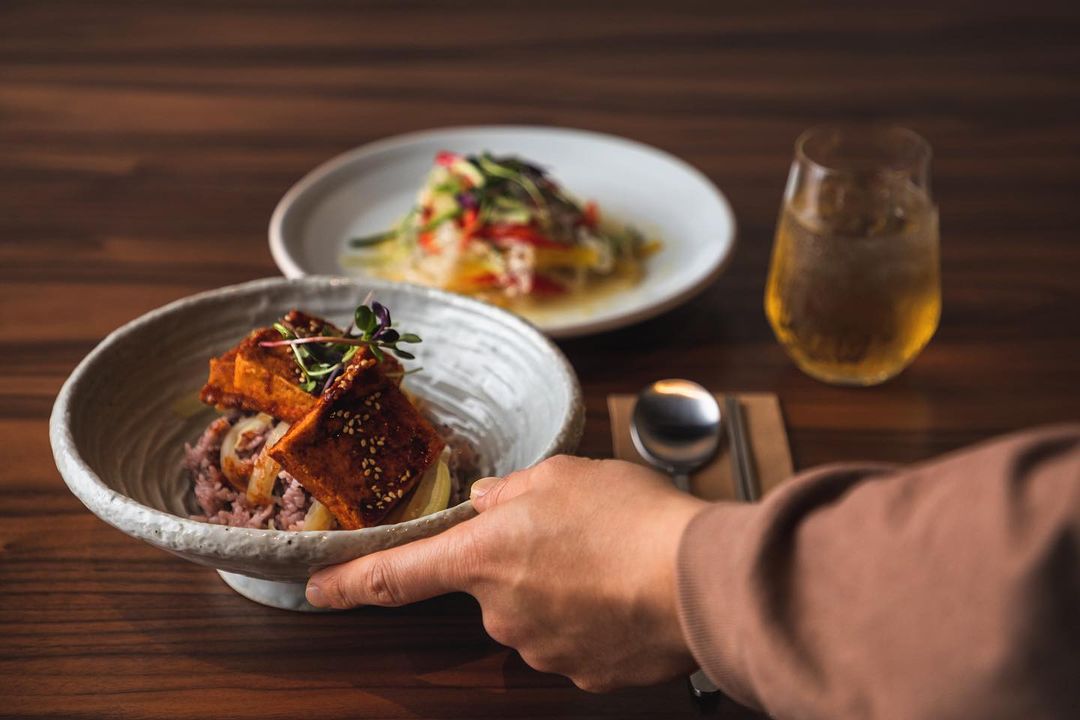 Ockhee is another shoo-in for those looking for Korean food, although this skewers a bit more traditional than Gochu. Located in the ever-experimental neighbourhood of Ponsonby, the soulful space is sensory heaven with the scent of freshly made Korean style potato fritters, slow braised pork sizzling with pickled sesame leaves and musaeng chae, and marinated premium beef with kumara noodles, onion, carrot, and enoki mushrooms.
Address: 171 Ponsonby Road, Ponsonby, Auckland 1011, New Zealand
Contact: +64 9217 2020
---
The Poni Room, Auckland CBD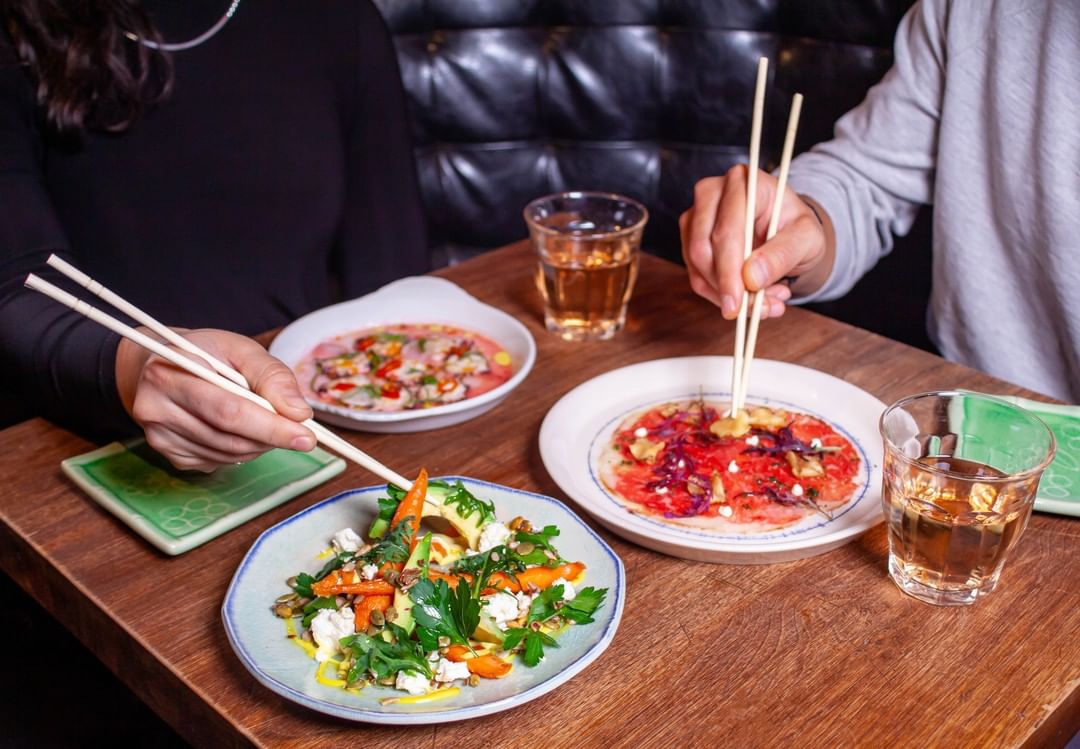 The Poni Room's magnetic presence in Commercial Bay has given Auckland one of its best new restaurants in years. Japanese and South-East Asian influences are found all across the menu, which from all reports has been best enjoyed via long lunches in one of Auckland's most vibrant areas. Fans of rosé are well taken care of with a strong bias towards skin contact wines, paired up with food like a $90 whole duck platter, which includes everything from the breast and the legs, with wrappers, pickles, and hoisin.
Address: Level 1/172 Quay Street, Auckland CBD, Auckland 1010, New Zealand
Contact: +64 9869 7148
---
Omni, Mount Eden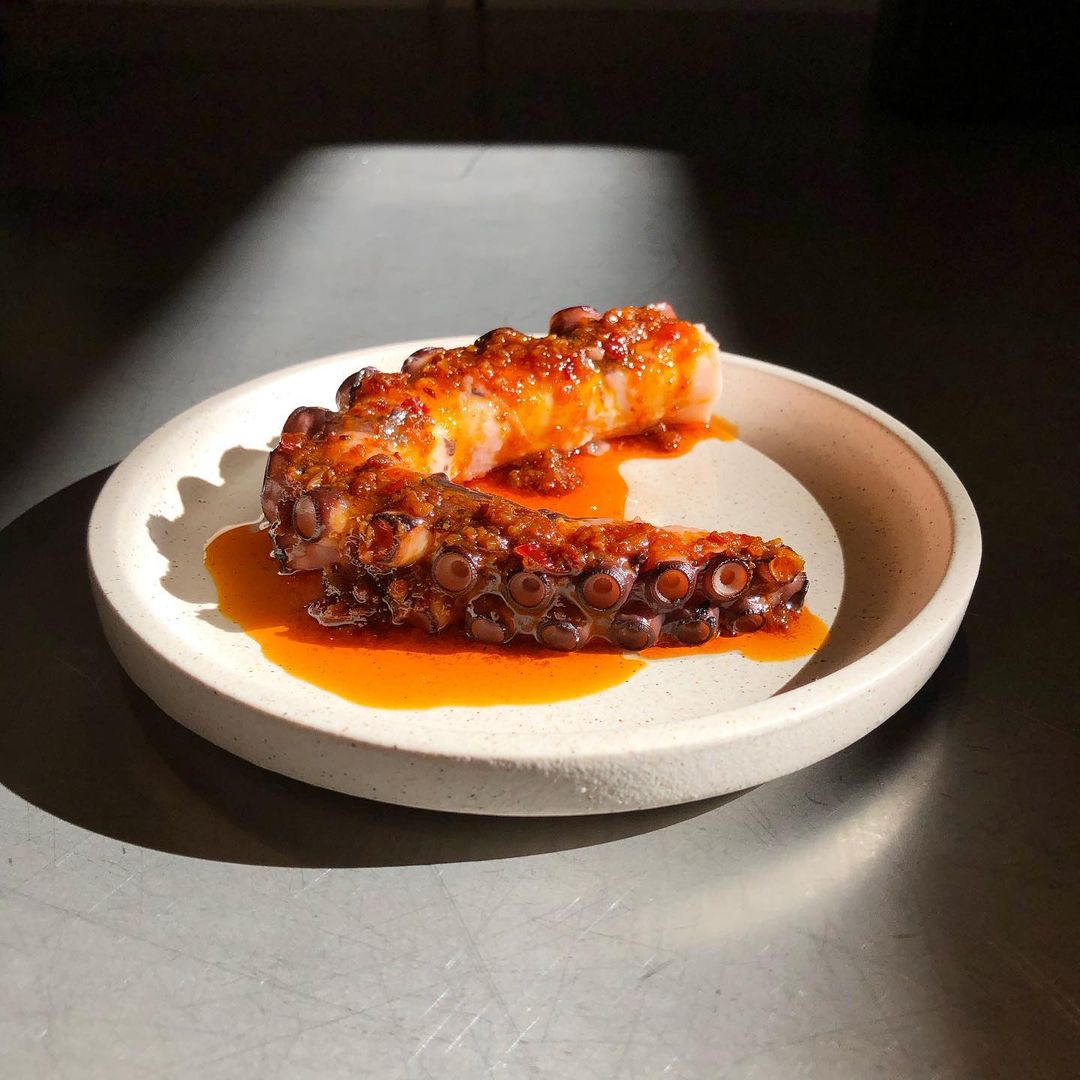 With only enough room for 25 diners at a time, the izakaya-inspired Omni is where you want to be for Japanese comfort food. Owners John Yip and Jamie Yeon have put together a tight menu alongside natural wines, watching their katsu sandwich already skyrocket to cult status alongside other dishes like prawn toast and the yakitori selection.
Address: 359 Dominion Road, Mount Eden, Auckland 1024, New Zealand
Contact: +64 9623 3590
---
Ada, Grey Lynn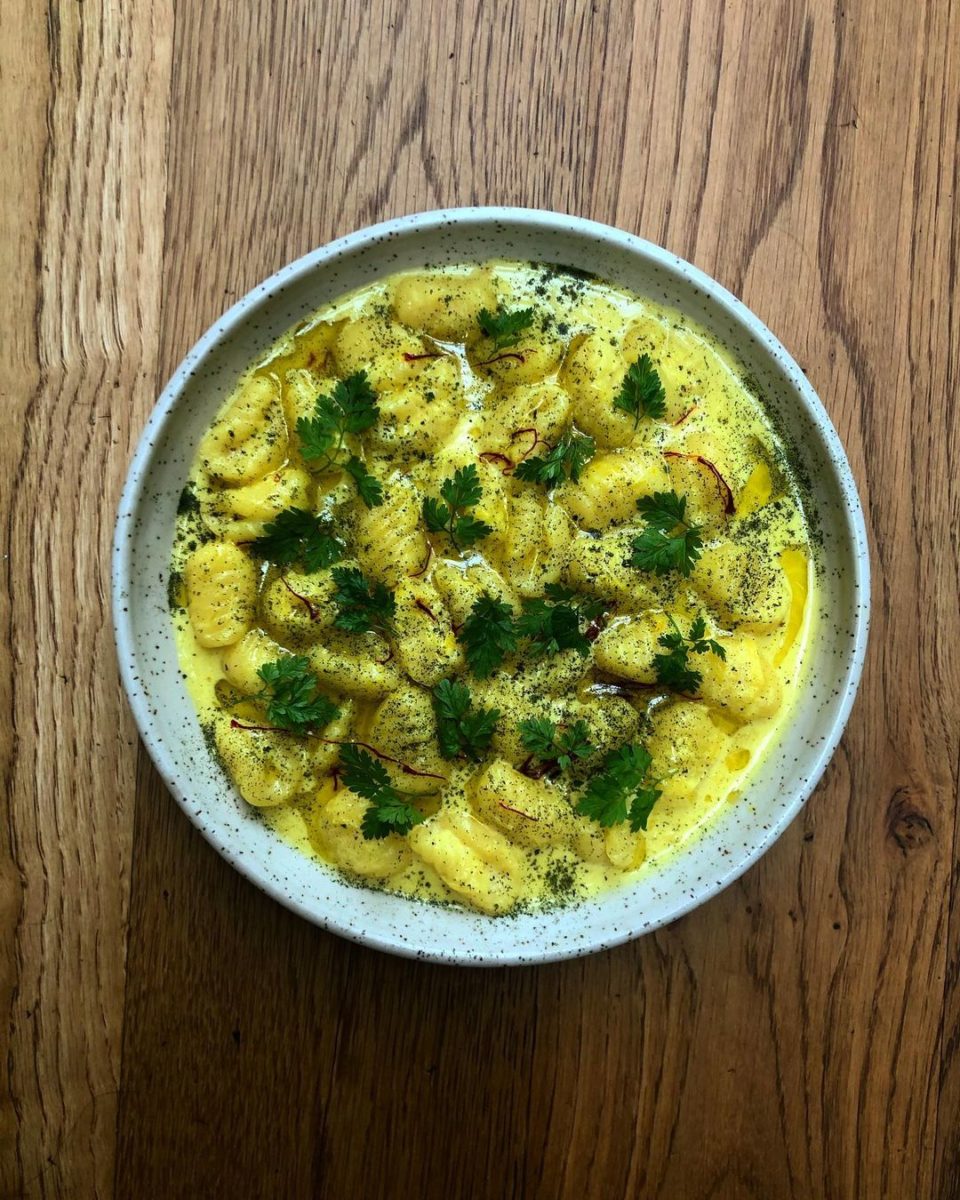 Coming from one of Auckland's best known chefs, Hayden Phiskie, Ada is one of the best new Italian restaurants in Auckland. That's of little doubt once you scan the menu, which focuses on simplicity at The Convent Hotel, with dishes including beef short rib with nduja and walnut, and fazzoletti pasta with a white pork ragu.
Address: 454 Great North Road, Grey Lynn, Auckland 1021, New Zealand
Contact: +64 9883 4454
---
The Best New Restaurants In Auckland Tell The Story Of Aotearoa
A great deal of the best new restaurants in Auckland are reining things in closer to home, committing to local stories and championing suppliers from both the North Island and South Island. With the culinary scene increasingly looking inwards – an idea made more profound by COVID-19 – the potential to further the appeal of New Zealand produce has never been stronger. This is especially important because that the country is welcoming Aussie travellers back to show them what they've been missing during the COVID-19 pandemic lockdowns.
---
General FAQs
How do you get to Waiheke Island from Auckland?
From Devonport you'll just need to take a quick 40-minute ferry to Waiheke Island, priced at $21 one-way for an adult.
What is there to do on Waiheke island?
The most popular tourist attractions on Waiheke island mostly span famous wineries, including Tantalus Estate, Man O' War, Batch, and Peacock Sky.
What are the best new restaurants in Auckland?
Some of the highest rated new restaurants in Auckland include Onemata, Esther, Ahi, and Onslow.
What are the best hotels in Auckland?
Some of the highest rated hotels in Auckland include QT Auckland, S/O Auckland, Sofitel Auckland Viaduct Harbour, Hotel Grand Windsor, and the Cordis by Langham.
---
Sticking closer to Australia? Check out the best new restaurants in Sydney, Melbourne, and Brisbane.