Does Melbourne have the best ramen in the country? It's a tough debate, especially if you've worked through this list of where to find the best ramen in Sydney. Australia's apparent 'culinary capital' certainly puts up a good fight when it comes to soul-warming bowls of the endearing Japanese staple, even managing to fit in what – as far as I know – is the country's only 24-7 ramen restaurant.
You may have more options when it comes to sushi in Melbourne, but the following 7 ramen restaurants are more than enough to satisfy those noodle fiends keen to slurp their way across town.
---
The Best Ramen Restaurants In Melbourne
Shujinko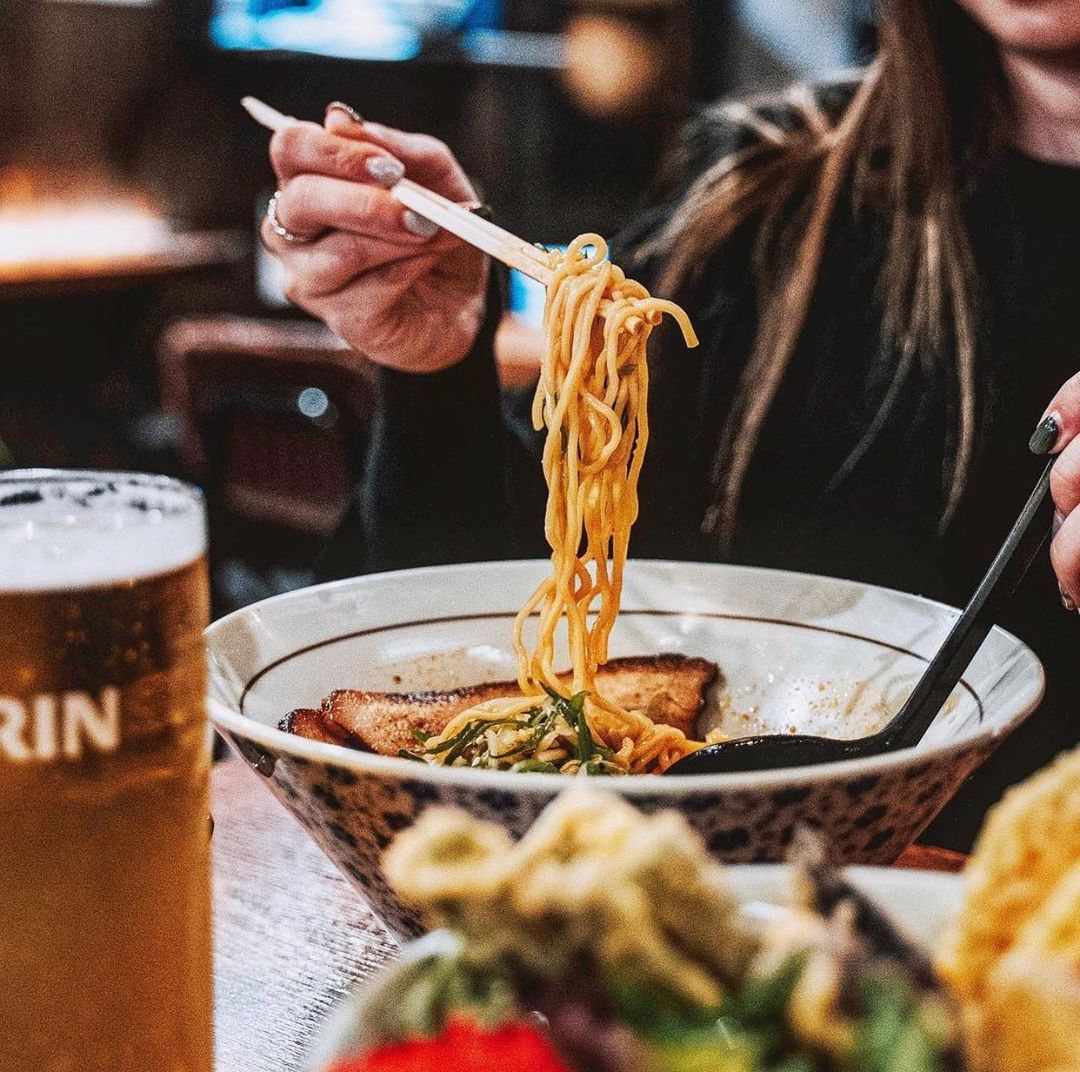 Shujinko is commonly known as "the one that's open 24/7". That's because it is. You can rock up at any hour of the day to any of this brand's five locations and expect a nice, consistent bowl of authentic ramen. Although that's all it is usually – just a nice, satisfying bowl. It won't blow your mind, but it won't leave you bitterly disappointed like some other ramen restaurants in Melbourne are known to do. The original Russell Street venue remains the most popular for late-night ramen fiends leaving the CBD bars behind and looking for something a bit more soul-stirring than a chaotic doner kebab.
---
---
What to order: Go straight for the heat here, and don't let those two chilli icons tell you otherwise. The karakuchi ramen is one of the best options here, with signature shujinko ramen served with spicy seasoniing, boy choy, spring onion, bean sprout, marinated egg, and some beautifully grilled pork belly.
Russell Street Address: 225 Russell Street, Melbourne (click link for other venues)
Contact: (03) 9654 0989
---
Shop Ramen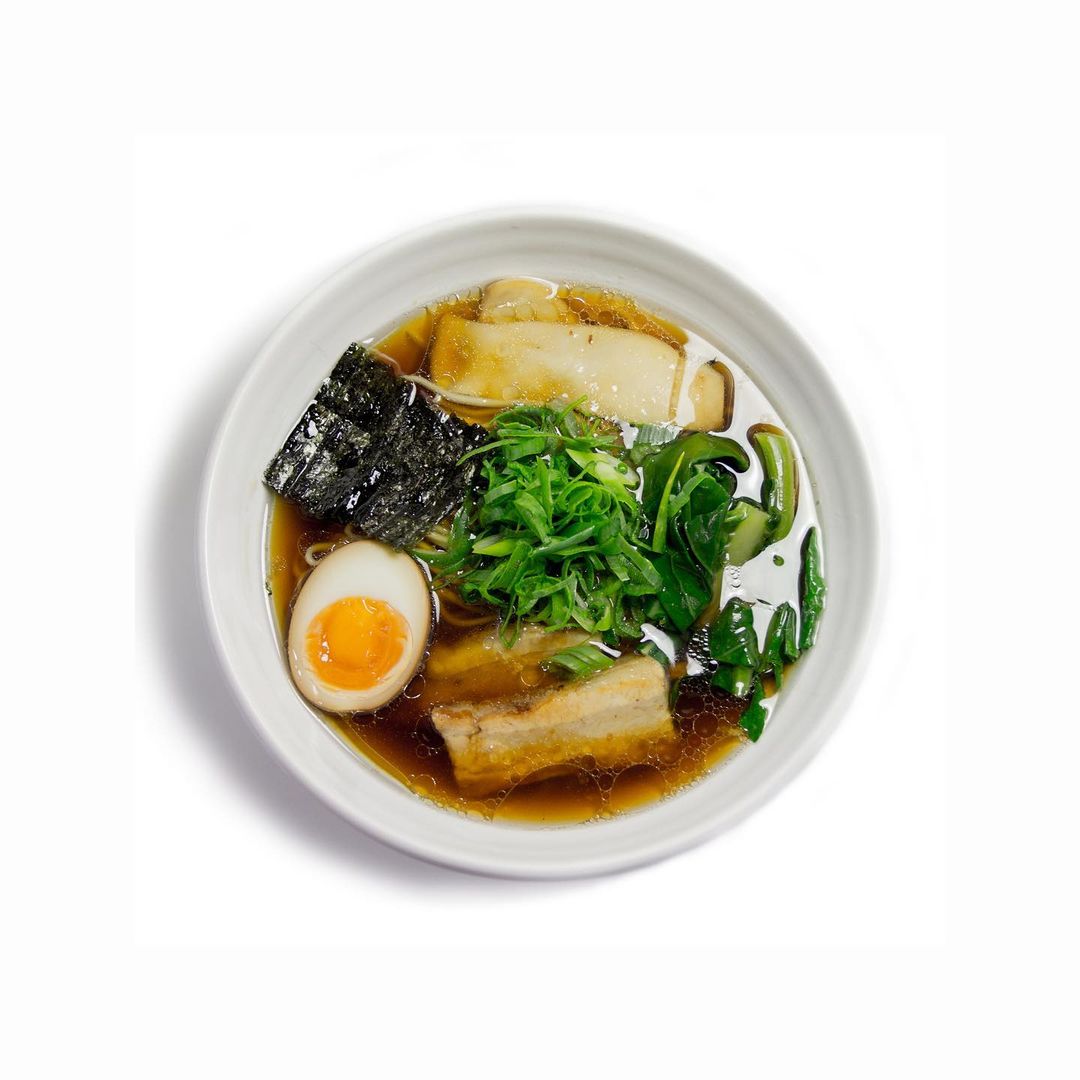 If you've already read my list of the best Ramen in Sydney, then you may realise that there just aren't as many in Melbourne that pass the test. There are 9 on that list (currently, anyway) and only 7 here, for now. Does that mean that Melbourne's ramen scene isn't as strong? Not necessarily, especially with this Fitzroy-born powerhouse and perennial favourite, Shop Ramen. The Smith Street original is still the best, but the brand has also expanded to a venue in Preston. Both are solid options, especially when you back up bowls of shoyu pork belly ramen with fresh yuzu oil with beef brisket and kimchi buns and, if you really want to go all out, whatever ice cream pie of the week the kitchen have baked up.
What to order: Go straight for that big bowl of delicious shoyu ramen with pork belly and pay a bit more to add some fresh yuzu oil. Shop Ramen makes it clear that superior ingredients will always make the difference here, so expect to find the best version of everything in that bowl, from the thin slices of pork belly and marinated egg, to the fresh bamboo shoots and Chinese broccoli.
Fitzroy address: 329 Smith Street, Fitzroy
Fitzroy contact: 0432 536 142

Preston address: 143 Plenty Road, Preston
Preston contact: 0423 678 367
---
Neko Neko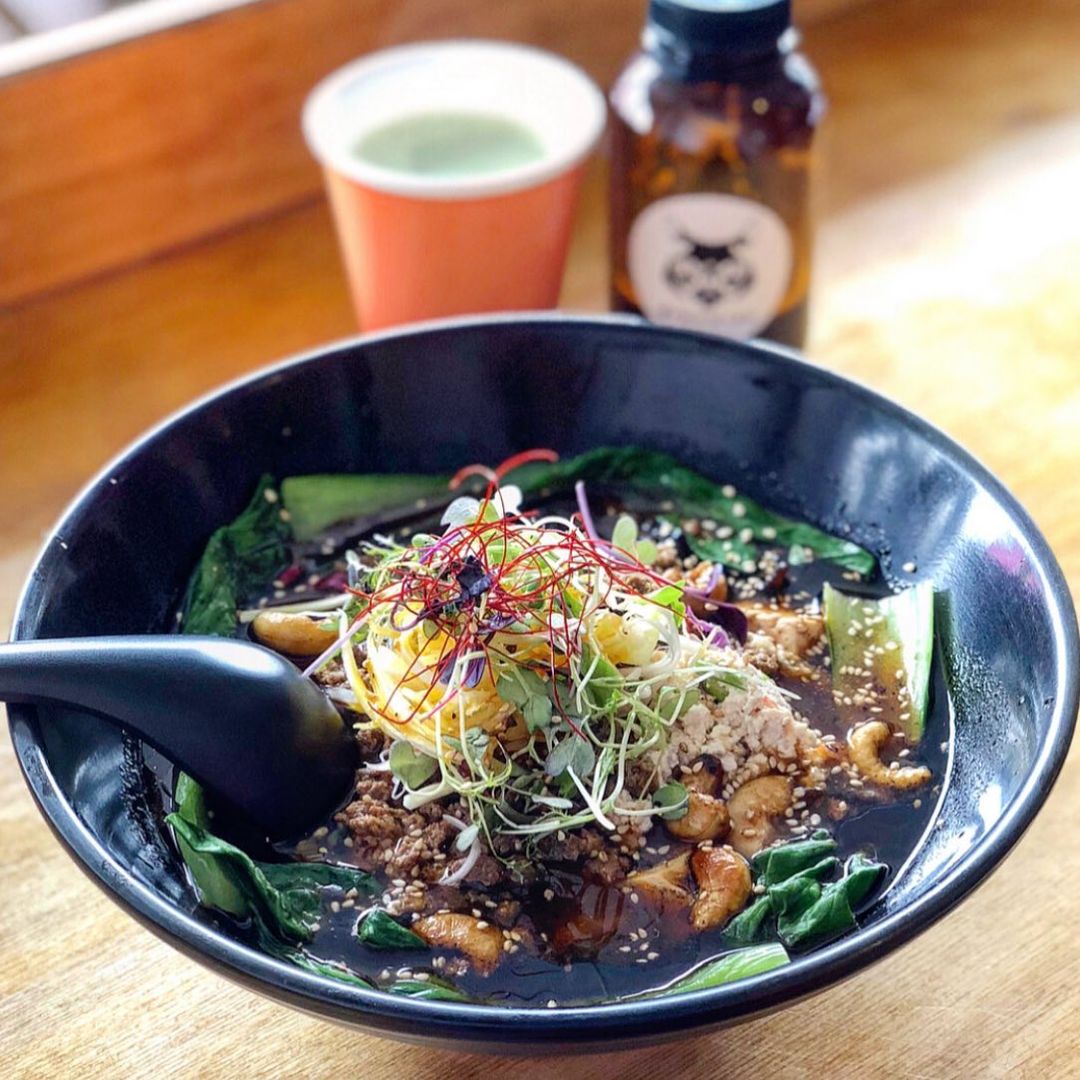 With a preference towards vegan ramen, Neko Neko has swiftly risen to become one of the best spots for ramen in Melbourne, and easily one of the most popular. And while the menu ropes in more than just ramen, with swordfish burgers and superfood salads equally popular, it's that bowl of the good stuff you really want.
What to order: There are typically only three options here, to save you a bit of that choice anxiety. Go with the Tan Tan Ramen, which comes with a miso broth that's been delicately build with soy milk, ground sesame and chilli garlic oil. Pay a bit extra to add a crispy pocket of tofu, which goes in well with the springy house-made noodles, soy mince, and bok choy.
---
---
Address: 83A Smith Street, Fitzroy
Contact: (03) 9415 6026
---
Yoku Ono Ramen + Sake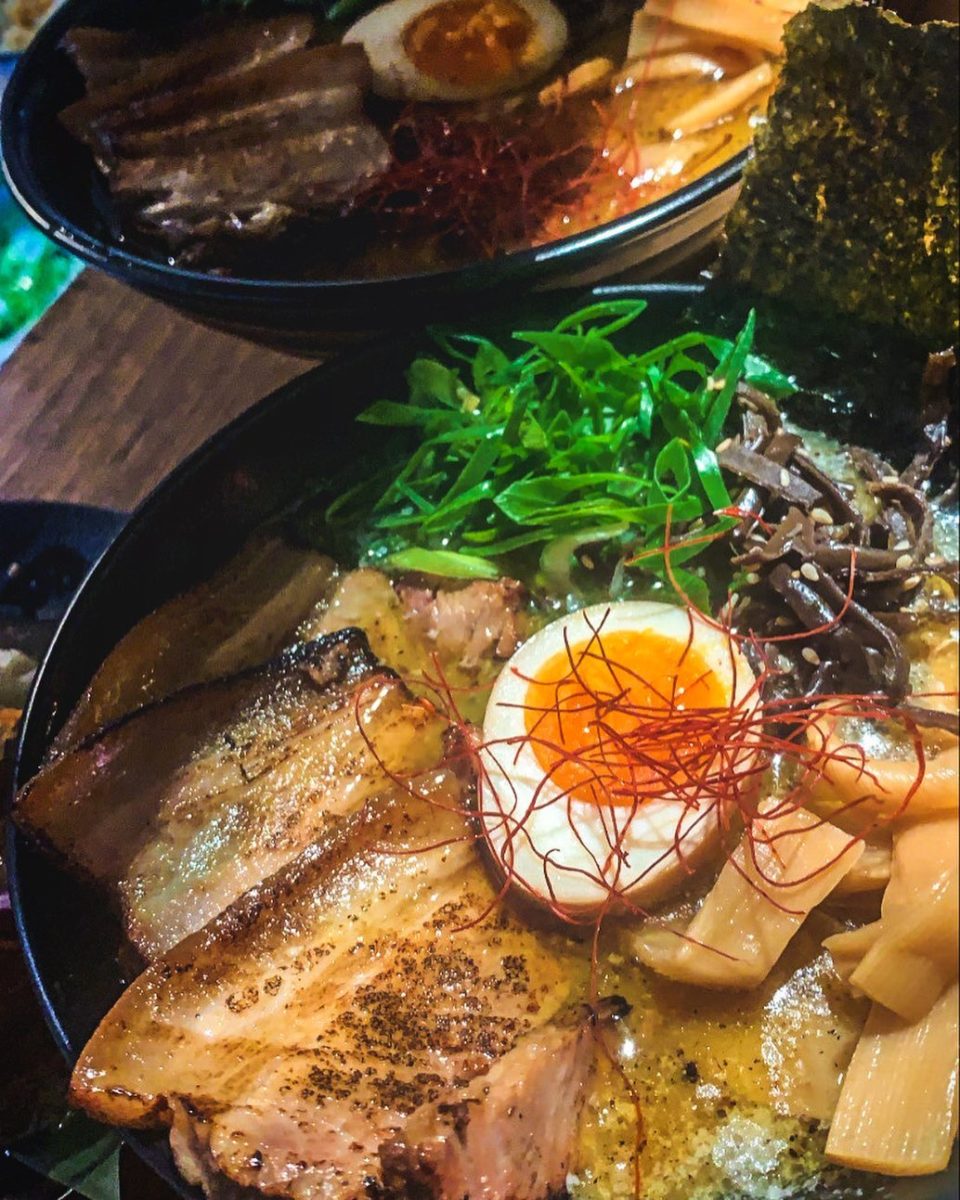 Between those delicious swordfish bao buns, tofu meatballs, and grilled eggplant drizzled with red miso sauce, you're going to want to lock in a few visits to Yoku Ono. This junction between fine and casual dining offers no less than 7 different types of ramen on their menu, each $22-$25 with a sharp focus on top quality, with everything from the classic soul-warming ramen most know and love, to chilled ramen and vegan-friendly ramen.
What to order: If you want to try something you won't typically find in Australia, go for one of the chilled ramens. Fresh fresh tuna sashimi ramen is my pick here, but it's definitely not to everyone's taste. Instead I'd just recommend the signature yoku ono ramen with your choice of chicken thigh or pork belly (go for the melt-in-your-mouth latter). The chicken broth of this signature is cooked over 8 hours, giving it an exceptionally creamy texture that is easier flavoured by the top quality ingredients.
Address: 6A Anchor Place, Prahran
Contact: (03) 9533 2218
---
Little Ramen Bar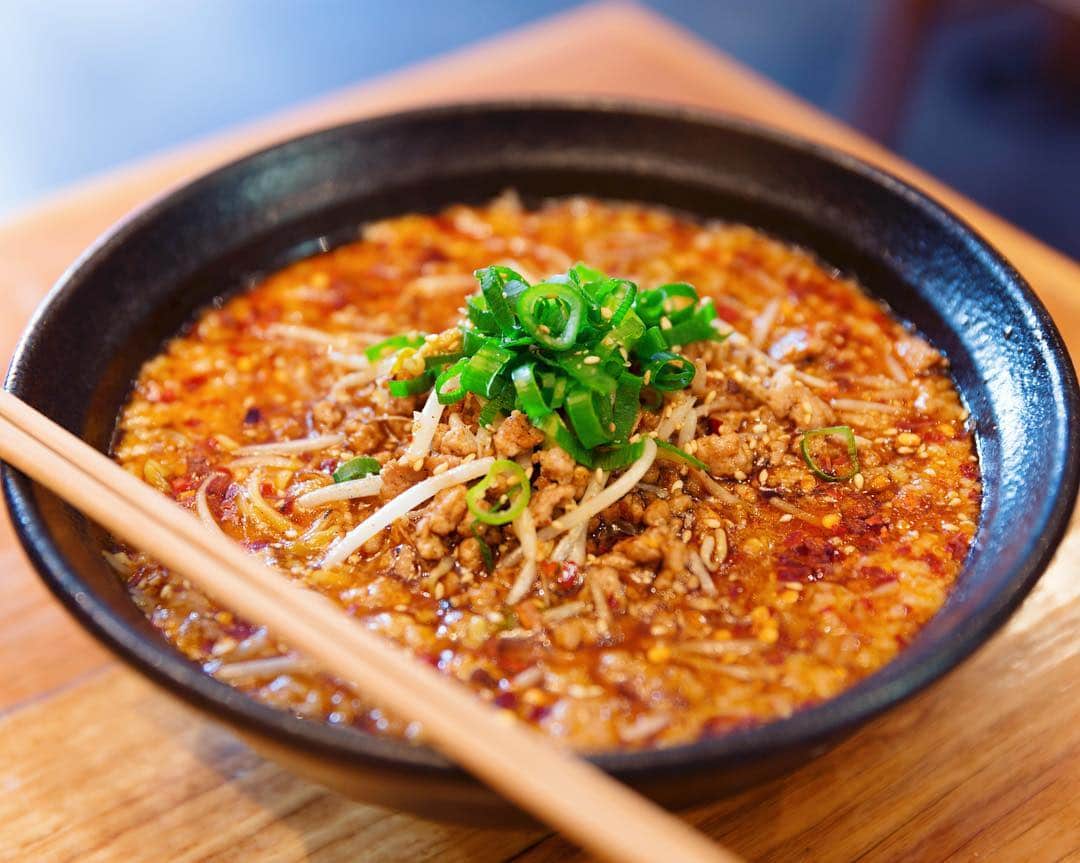 This diminutive hole-in-the-wall on Little Bourke Street perfectly translates the no-fuss approach to ramen you'd find scattered all over almost every corner of Japan's biggest cities. They are nothing if not traditionalists here, from the spicy miso ramen with a slow-cooked pork broth, to the abundant seafood ramen. It's the special miso ramen you'd want here though – one of the most popular orders for a very good reason.
What to order: As above, order the special miso ramen if it's your first time. Not only does this broth use the kitchen's signature homemade red miso paste, but it uses white miso and pork broth as well to introduce a more complex, blended flavour. Throw in a little chilli, three pieces of BBQ pork, corn, butter and an egg – perfection.
Address: 5/346 Little Bourke St, Melbourne
Contact: (03) 9670 5558
---
Hakata Gensuke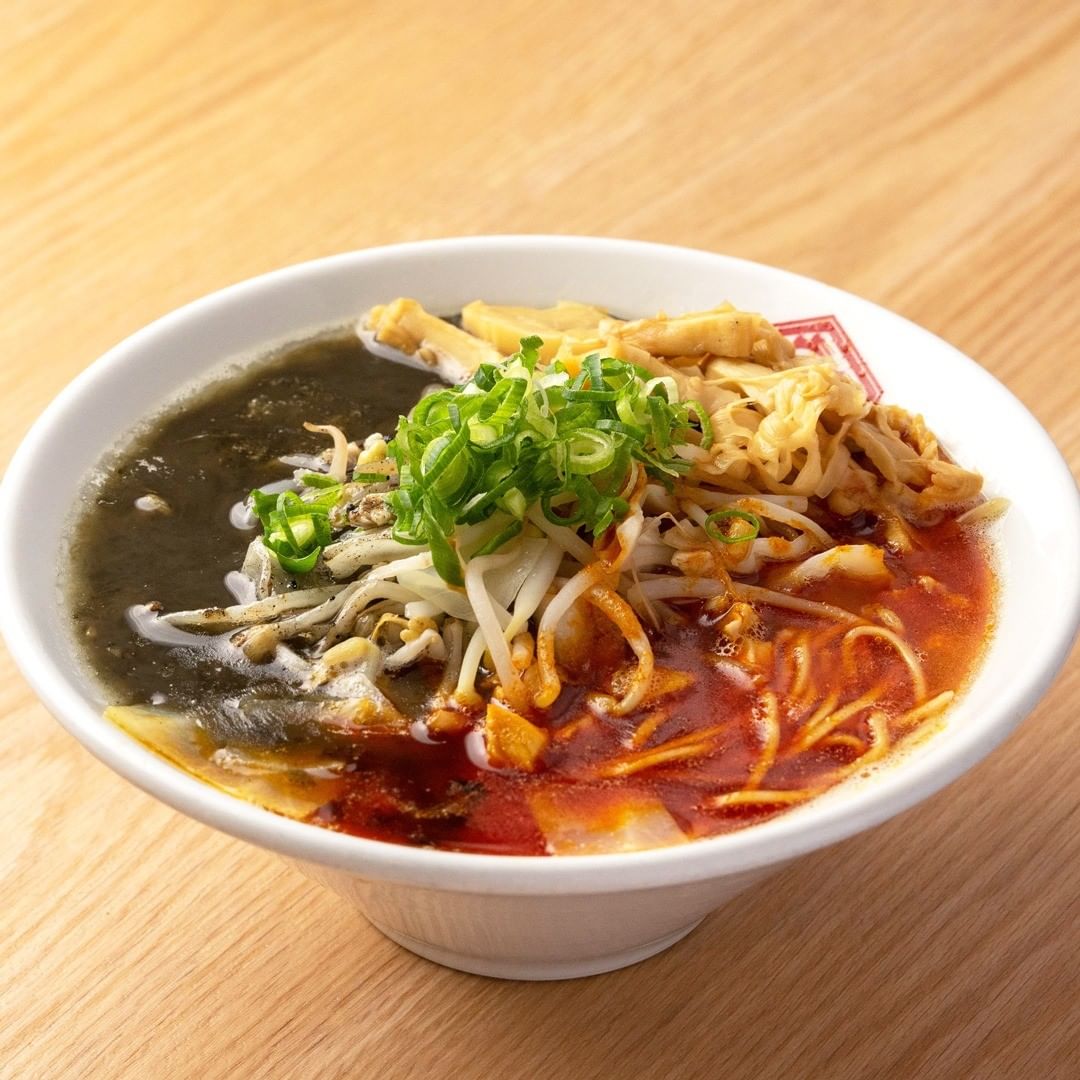 It may be a chain, but Hakata Gensuke is one of the scene's biggest players when it comes to the best ramen in Melbourne. All these years after opening their first Melbourne store, pretty much every Hakata venue is still flanked by queues, with ramen lovers lining up well before opening time. There's a lot to choose from here, so lucky there are four stores dotted around the city, the most unique of which is the QV venue, which focuses on chicken ramen.
---
---
What to order: This one depends which venue you're at. For the most part, you're in very good hands if you go for the signature tonkotsu, or – for spice fiends – the God Fire ramen. If you're at the QV, opt for the signature tori ramen, which is a creamy chicken and dashi broth served with thin house-made noodles, chicken cha-shu, bamboo shoots, and spring onions. You may want to be vigilant about checking their menu though – sometimes the kitchen likes to mash up some of their best ramens to create something new, like the black fire ramen, which is a hybrid of their black tori and god fire bowls.
CBD Address: 168 Russell St, Melbourne (click link for other venues)
Contact: (03) 9663 6342
---
Mensousai Mugen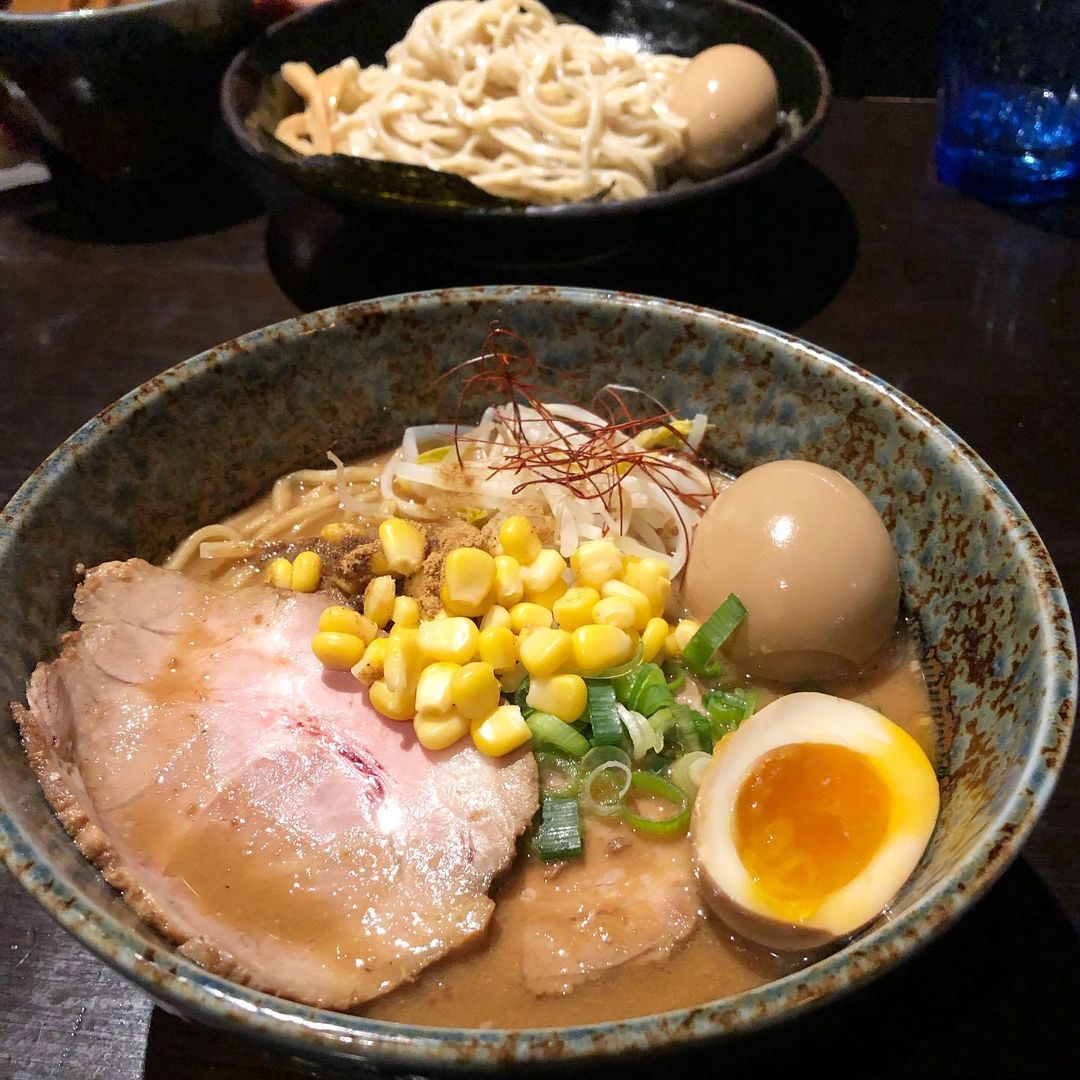 Just as valuable for Japanese tapas-style plates as it is for big, generous bowls of ramen, Mensousai Mugen is a stalwart for the city's most passionate slurpers. And they are one of the only ramen restaurants in Melbourne that pays just as much attention to tsukemen (dry noodles served with dipping broth), with three options including the incredible goma tsukemen that's served with sesame seed sauce broth and slow cooked pork. If you don't want to stray from ramen, there's four choices – two traditional bowls of ramen, and two dry ramen bowls.
What to order: The wafu ramen is the most consistent here, and it's absolutely what you're first order should be if you've never been to Mensousai Mugen before. The soy sauce and dashi broth is really complex and flavourful after being cooked for 48 hours, even more so with house made thin noodles, bean shoots, seaweed, and egg.
Address: 11 Bligh Pl, Melbourne
Contact: (03) 9620 3647
---
Not keen on ramen? Check out the best Indian restaurants in Melbourne or the best Mexican restaurants in Melbourne.