For the first time since 2013, a restaurant in Tokyo has managed to nab the number one spot in the definitive ranking of the 50 Best Restaurants in Asia. The prestigious list, now in its 10th year, was topped by Zaiyu Hasegawa's Shibuya kaiseki (haute Japanese cuisine) restaurant Den, named the best out of the 11 restaurants in Japan that made the cut.
With international travel once again back on the cards, Australians heading overseas are going to want to know which bucket list dining experiences they need to book before jetting off. That's where a list like this comes in handy, taking the hard research out of the equation and giving you a round-up of Asia's 50 best restaurants.
Den, named The Best Restaurant in Asia as well as – for the fifth consecutive year – The Best Restaurant In Japan, isn't the only Japanese restaurant in the top 10. Modern French restaurants Florilège, also in Shibuya, and Le Cime in Osaka, also rank high – #3 and #6 respectively – and the country appears plenty of times across the ranking, all the way down to Cenci in Kyoto at #43.
---
---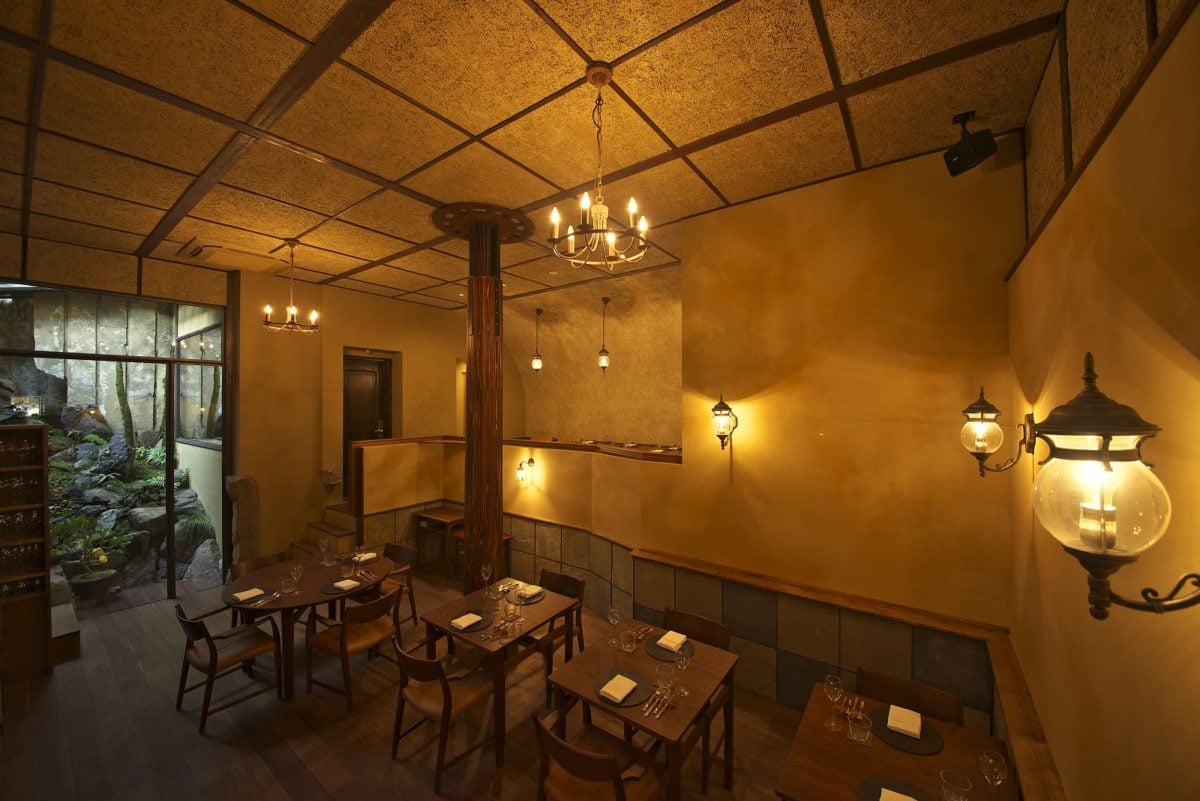 Trailing Japan is Thailand, with a total of nine entries for Asia's 50 Best Restaurants 2022. This is led by Bangkok's Sorn, coming in at the second spot, while Le Du and Sühring – also both in Bangkok – also crack the top 10.
Elsewhere, Singapore and Hong Kong are very well represented in the top 50, with the former getting a big nod thanks to reliable favourites like Les Amis, Zen, Labyrinth, Cloudstreet, and of course the iconic Burnt Ends.
The highest new entry on the list is Villa Aida, a regional restaurant found in Wakayama, Japan (south-west of Osaka). Led by Chef Kanji Kobayashi, the Italian-Japanese restaurant can be found in a cosy remote cottage standing on the edge of rice fields, surrounded by the chef's vegetable gardens and the nearby sea.
RELATED: The Must-Try Asian-Fusion Restaurants Of Sydney
"In its 10th year, Asia's 50 Best Restaurants proudly continues the tradition of rewarding culinary excellence and guiding diners to the most unique gastronomic experiences across the continent," said William Drew, Director of Content for Asia's 50 Best Restaurants.
Check out the 50 best restaurants in Asia for 2022, according to The World's 50 Best.
50 Best Restaurants In Asia [2022]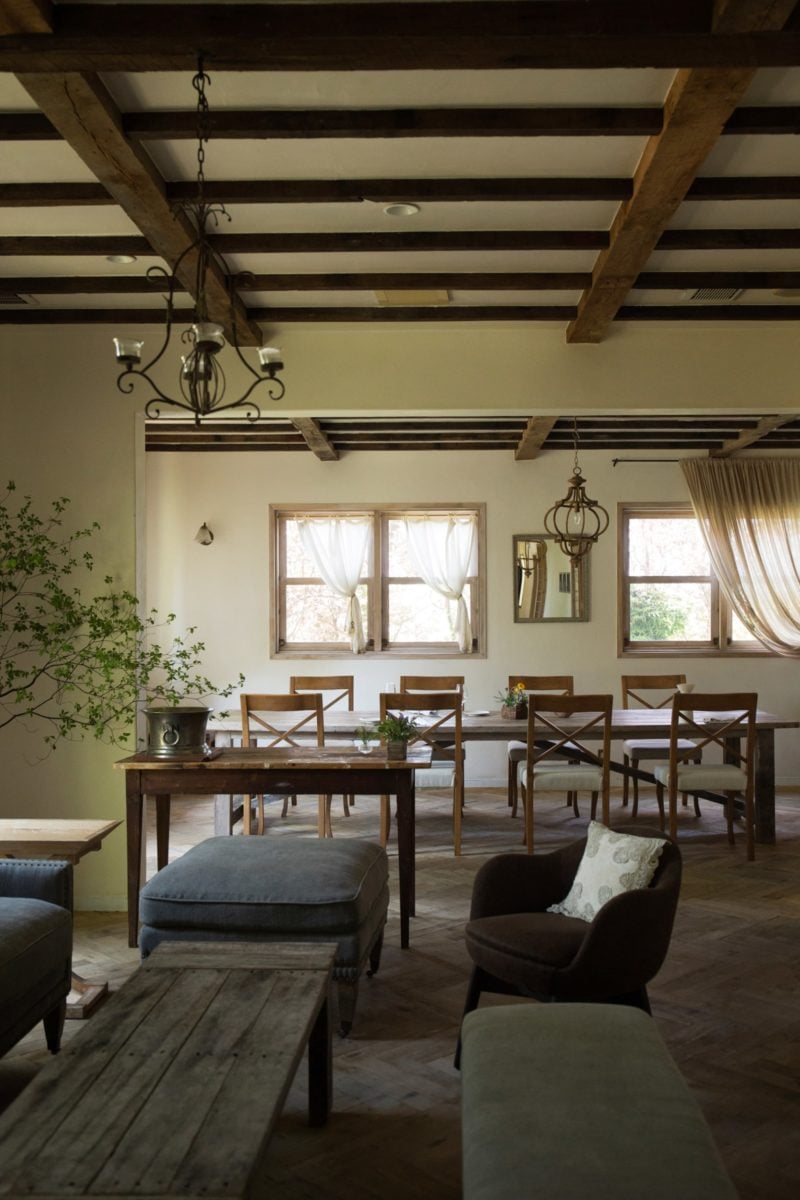 Den (Tokyo, Japan)
Sorn (Bangkok, Thailand)
Florilège (Tokyo, Japan)
Le Du (Bangkok, Thailand)
The Chairman (Hong Kong)
Le Cime (Osaka, Japan)
Sühring (Bangkok, Thailand)
Odette (Singapore)
Neighborhood (Hong Kong)
Nusara (Bangkok, Thailand)
Sazenka (Tokyo, Japan)
Fu He Hui (Shanghai, China)
Ode (Tokyo, Japan)
Villa Aida (Wakayama, Japan)
Narisawa (Tokyo, Japan)
Mingles (Seoul, South Korea)
Sézanne (Tokyo, Japan)
Joo Ok (Seoul, South Korea)
Ensue (Shenzhen, China)
Meta (Singapore)
Masque (Mumbai, India)
Indian Accent (New Delhi, India)
Les Amis (Singapore)
Caprice (Hong Kong)
Blue by Alain Ducasse (Bangkok, Thailand)
7th Door (Seoul, South Korea)
Mosu (Seoul, South Korea)
Da Vittorio (Shanghai, China)
Sushi Masato (Bangkok, Thailand)
Onjium (Seoul, South Korea)
Samrub Samrub Thai (Bangkok, Thailand)
Mono (Hong Kong)
Gaa (Bangkok, Thailand)
Wing (Hong Kong)
Ministry of Crab (Colombo, Sri Lanka)
La Maison de la Nature Goh (Fukuoka, Japan)
Zen (Singapore)
Logy (Taipei, Taiwan)
Ultraviolet by Paul Pairet (Shanghai, China)
Labyrinth (Singapore)
Burnt Ends (Singapore)
Été (Tokyo, Japan)
Cenci (Kyoto, Japan)
Cloudstreet (Singapore)
JL Studio (Taichung, Taiwan)
Raan Jay Fai (Bangkok, Thailand)
Wing Lei Palace (Macau)
8 1⁄2 Otto e Mezzo Bombana (Hong Kong)
Megu (New Delhi, India)
Dewakan (Kuala Lumpur, Malaysia)
On the domestic side, be sure to check out our lists for best new restaurants in Sydney, Melbourne, and Brisbane.
---
---