With the exception of Singapore, it might be a while before Aussies will be able to hit up an Asian continent. Regardless, yet another list outlining the 50 best restaurants in Asia has been published for 2021 – this one from William Reed Business Media – no doubt with the core objective to give us all FOMO.
Voted by 300 industry leaders across the continent (i.e. writers, critics, restaurateurs, even chefs, any other highly regarded figure, etc.), this year crowned humble Hong Kong establishment – The Chairman – king of 'em all, followed closely by fine dining joints Odette in Singapore and Den in Tokyo.
"While Chinese cookery is often wedded to longstanding recipes from the past, The Chairman follows an original ingredient-driven – and concept-inspired – path," reads The World's 50 Best rationale.

"Traditional skills shape carefully sourced seasonal ingredients, but ultimately yield wholly new contemporary Cantonese dishes. The explosive result has earned The Chairman the No.1 spot in Asia's 50 Best Restaurants 2021, winning the joint honours of The Best Restaurant in Asia, sponsored by S.Pellegrino & Acqua Panna – a first for a Hong Kong restaurant – and The Best Restaurant in China."
---
---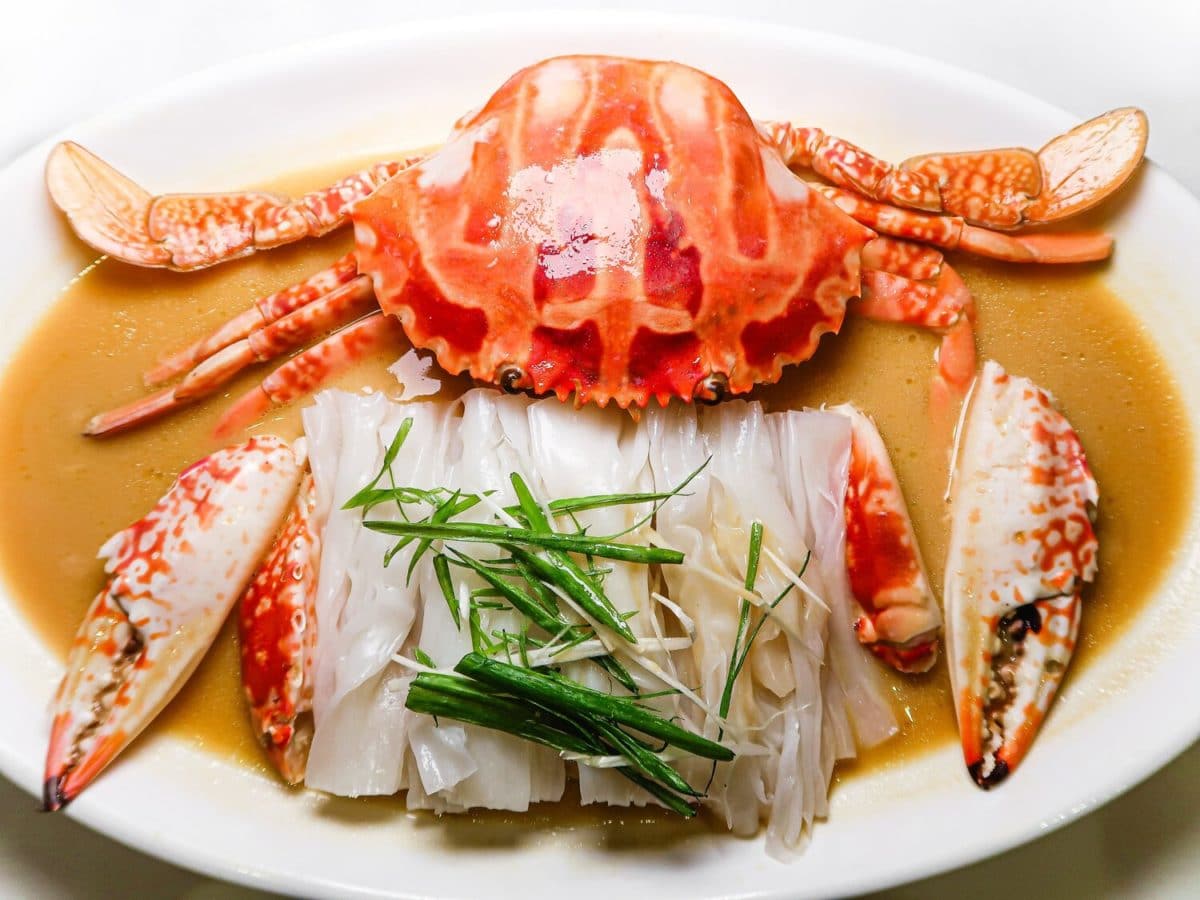 RELATED: The Must-Try Asian-Fusion Restaurants Of Sydney
"The perennial favourite is Chef Kwok Keung Tung's steamed flowery crab, a prized delicacy from the South China Sea renowned for its sweet taste. In The Chairman's recipe, it is steamed with 15-year-old Chinese wine, chicken fat, and claim juice – served alongside fragrant chicken oil and flat rice noodles."
Check out the 50 best restaurants in Asia for 2021, according to The World's 50 Best.
50 Best Restaurants In Asia [2021]
1. The Chairman (Hong Kong)
2. Odette (Singapore)
3. Den (Tokyo)
4. Le Du (Bangkok)
5. Gaggan Anand (Bangkok)
6. Suhring (Bangkok)
7. Florilege (Tokyo)
8. La Cime (Osaka)
9. Narisawa (Tokyo)
10. Mingles (Seoul)
11. Sorn (Bangkok)
12. Sazenka (Tokyo)
13. Les Amis (Singapore)
14. Burnt Ends (Singapore)
15. Mume (Taipei)
16. Vea (Hong Kong)
17. Neighborhood (Hong Kong)
18. Indian Accent (New Delhi)
19. L'Effervescence (Tokyo)
20. Nusara (Bangkok)
21. RAW (Taipei)
22. Fu He Hui (Shanghai)
23. Zén (Singapore)
24. Logy (Taipei)
25. Belon (Hong Kong)
26. JL Studio (Taichung)
27. Ode (Tokyo)
28. Caprice (Hong Kong)
29. Ministry of Crab (Colombo)
30. La Maison de La Nature Goh (Fukuoka)
31. Cloudstreet (Singapore)
32. Masque (Mumbai)
33. 8 1/2 Otto e Mezzo Bombana (Hong Kong)
34. 7th Door (Seoul)
35. Nihonryori RyuGin (Tokyo)
36. Born & Bred (Seoul)
37. Amber (Hong Kong)
38. Ta Vie (Hong Kong)
39. Anan Saigon (Ho Chi Minh City)
40. Labyrinth (Singapore)
41. Euphoria (Singapore)
42. Jaan by Kirk Westaway (Singapore)
43. Hansikgonggan (Seoul)
44. Mono (Hong Kong)
45. Shoun RyuGin (Taipei)
46. Gaa (Bangkok)
47. Lung King Heen (Hong Kong)
48. Seventh Son (Hong Kong)
49. Toyo Eatety (Manila)
50. Wing Lei Palace (Macau)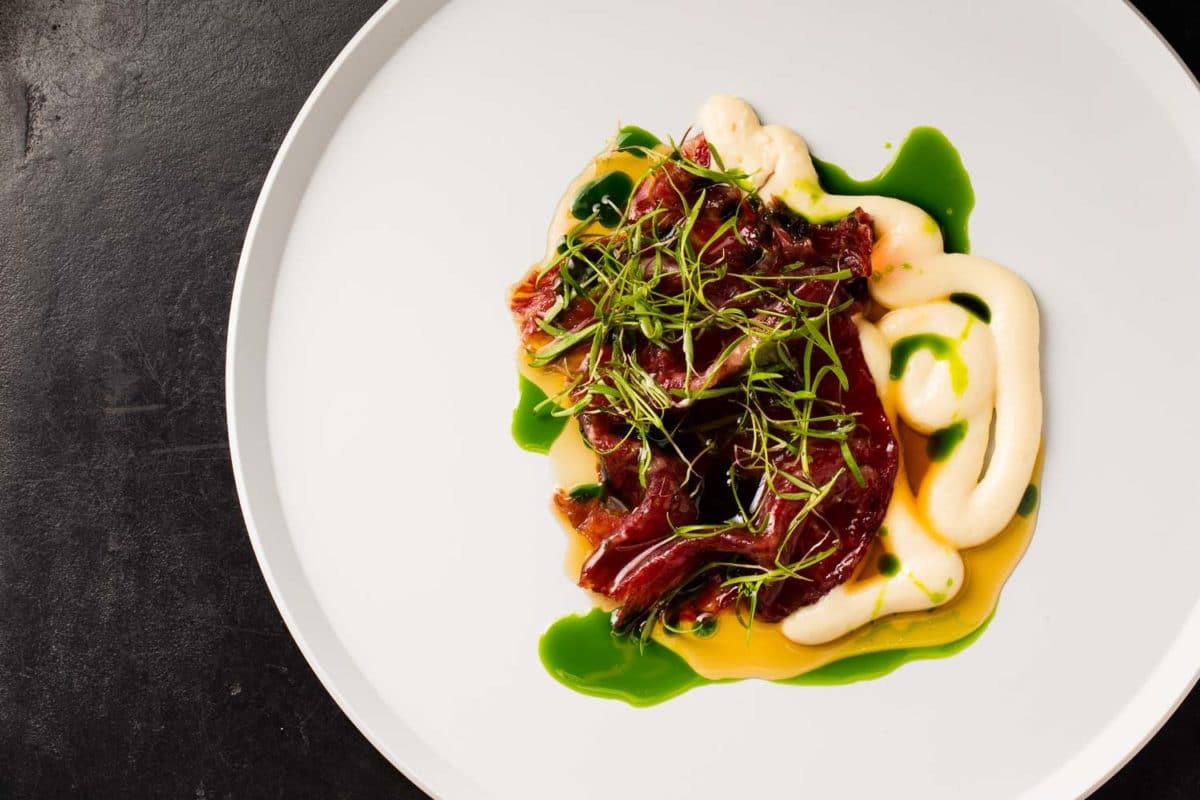 On the domestic side, be sure to check out our lists for best new restaurants in Sydney, Melbourne, and Brisbane for 2021.