If there's something to be said for knowing what you're putting into your body, then few can wax lyrical on the topic more than chefs Matt Stone and Jo Barrett. The pair's understanding of self-sufficiency, traceability and preparation of organic seasonal ingredients, aligns perfectly with the values at Patrón – one of the few brands that is dedicated to tequila's handcrafted production process, absent of additives.
Working and living as the current residents of Future Food Systems in Melbourne's Fed Square, the duo are well and truly practising what they preach, and allowing diners to join them on the adventure (lockdown allowing of course).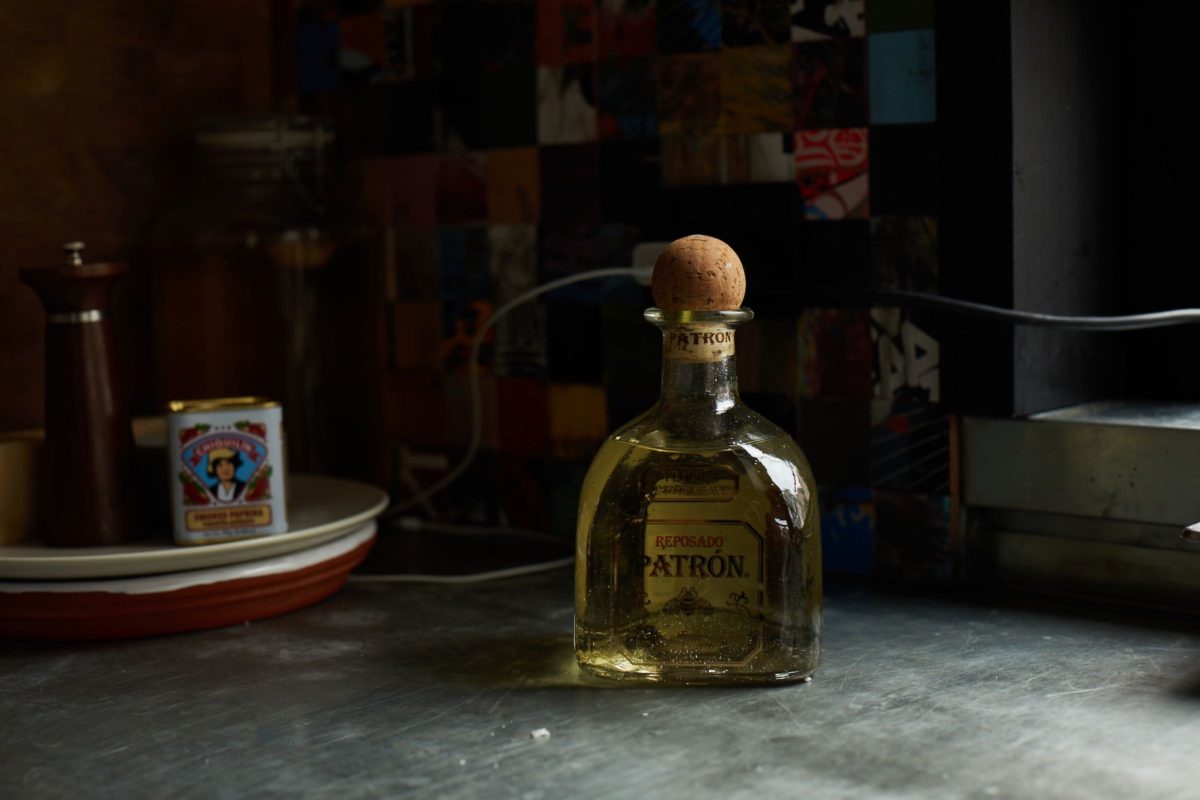 "Future Food is a completely crazy idea where we live in a building that provides us with everything that fuels us, from rooftop-grown pumpkins to the trout, barramundi and yabbies that we have breeding in our aquaponic system," says Stone.
It's an entirely self-sufficient way of living, and one that has hammered home the detrimental effect processed ingredients have not just on the environment but also on our bodies. Farm to table eating has exploded in the past decade because diners have shown more interest in what the ingredients are, where they come from, and how they were sourced. How these factors contribute to a fantastic meal, also applies to tequila.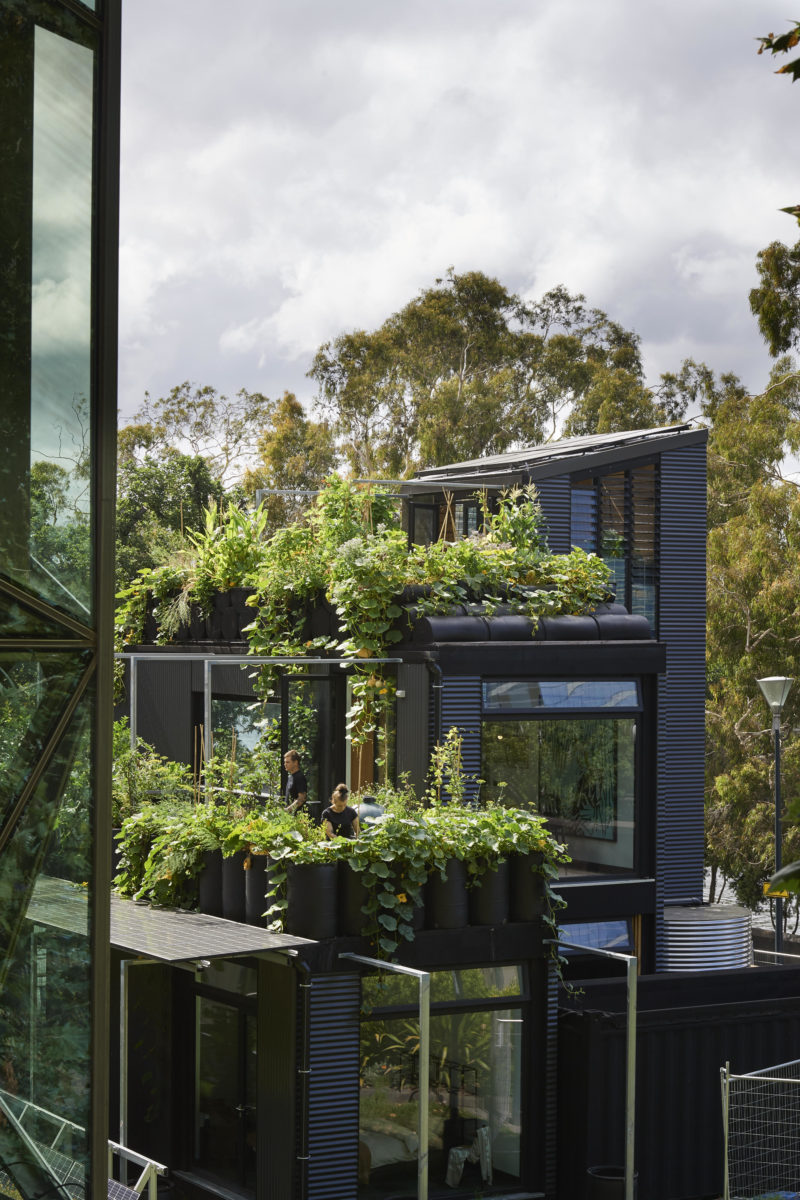 Industrialised processes, syrups and shortcuts to rush product to market, have marred the tequila industry with harmful additives modifying colour and taste. Tequila should be made with only three ingredients: agave, water, and yeast, to initiate fermentation. It's a laborious, handcrafted process, one Stone has come to appreciate. "The method and the history of the production is really cool, and I've come to get to know the diversity of the flavour profiles and really enjoy their individual complexities."
So who better then to point us in the right direction when it comes to designing dishes to pair with Patrón's range of additive-free tequilas – Patrón Silver, Patrón Reposado, and Patrón Añejo?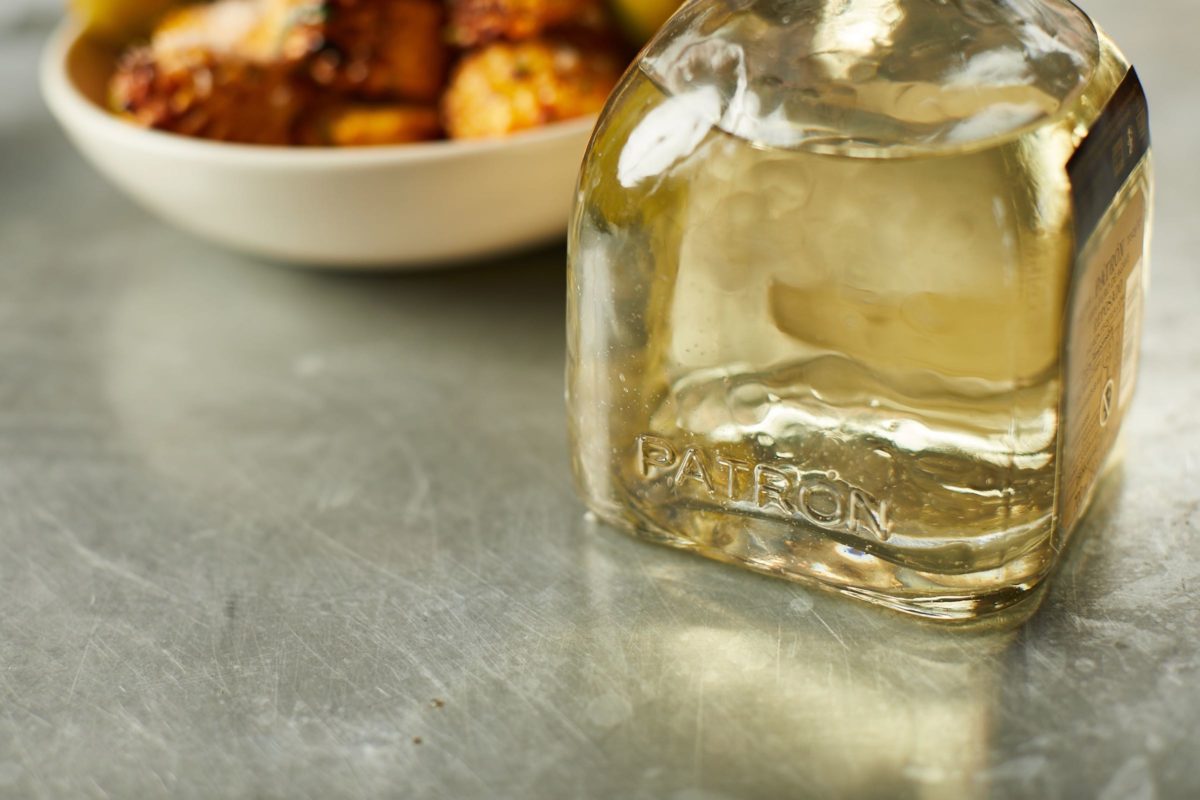 With a palette that can put together a three-hatted menu no worries, it's fair to say that we can trust Stone in knowing what drink pairs best with what food, but, he stresses, the integrity of either should never be compromised. Don't look for organic, pasture-raised beef if you're going to be washing it down with inferior booze. "The way we taste and appreciate alcohol shouldn't differ from how we appreciate food – Looking for high-quality and preservative-free ingredients in alcohol is just as important as looking for it in food, it just hasn't reached that same level of recognition yet."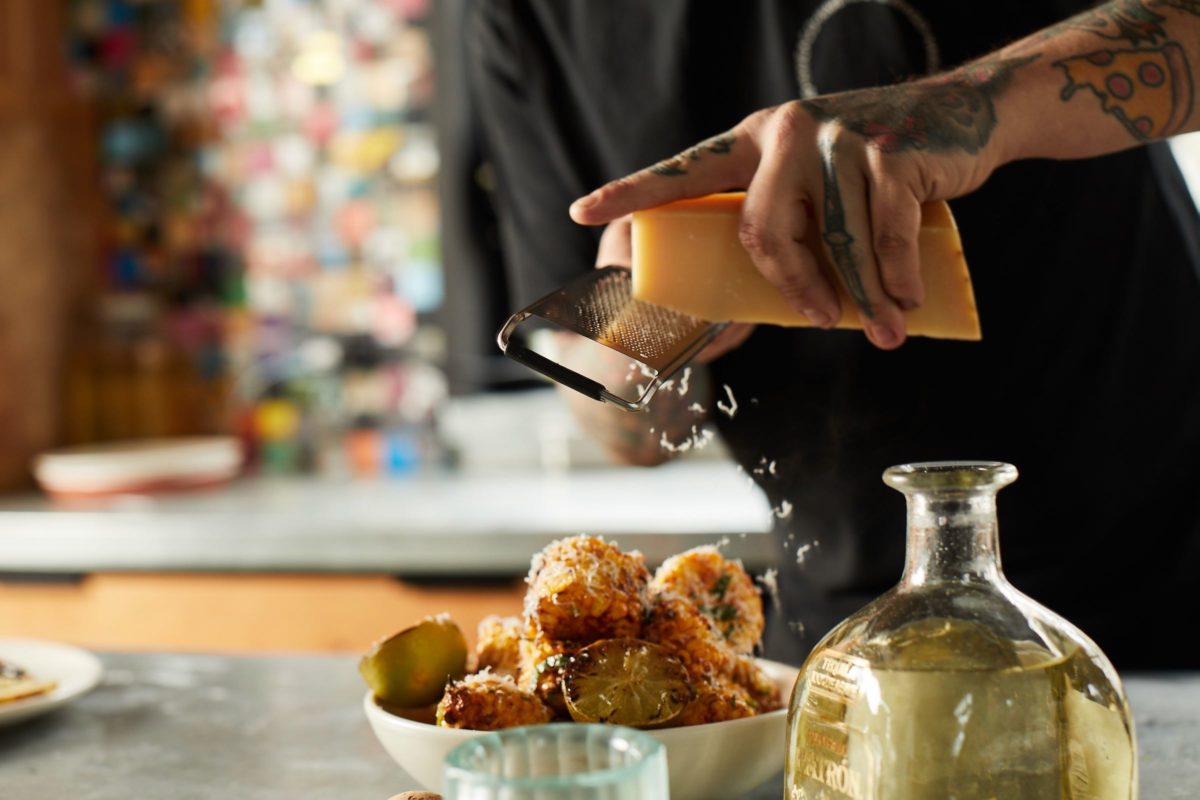 To match that renowned blue-ribbon status of Patrón, after tasting the range, Stone looked no further than his Future Food Systems home/food hub to put together a menu that reflects that world-class flavour and quality that's synonymous with the brand. While you might be working your way up to an in-house aquaponic system to grow your own trout in, the good news for the at-home chefs, and tequila connoisseurs, is that all of the ingredients are just as readily available down at your local market.
"My priority with all of these recipes was to ensure that they're easy to execute, taste great, alone or paired with Patrón's range, and showcase how a conscious decision around what you eat and drink can take your entire food and beverage experience to another level."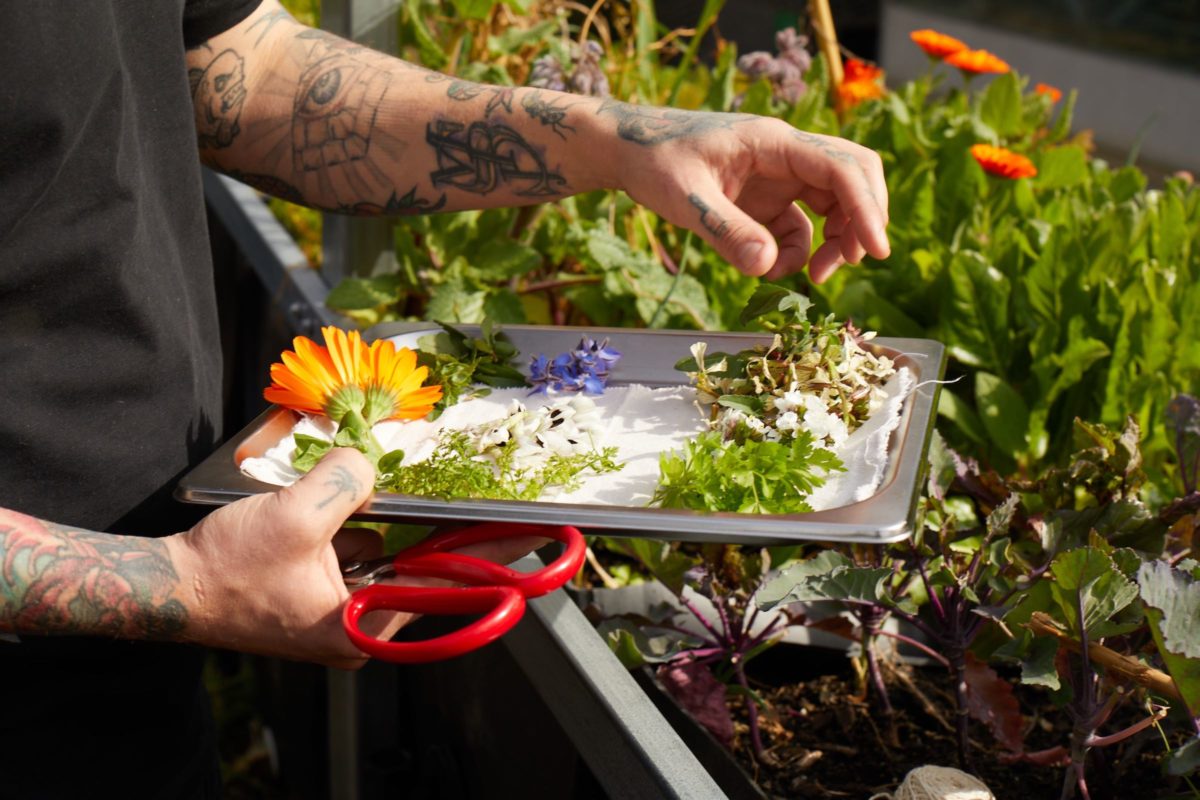 So, what does one of the country's best chefs pair with the citrus aroma and fresh flavour of the Weber Blue Agave in Patrón Silver? Fish. Stone caught one of his aquaponic-home-grown trout (all it takes is 1sqm of space and the right equipment, apparently), cures it and will always garnish with "whatever fresh herbs and edible flowers are growing in the garden at the time" not just to complement, but also visually impress.
Next up, some sweet barbecued corn slapped with a sauce – riddled with spicy and herbaceous notes – balances perfectly with the layered flavour profile of Patrón Reposado. The light woody taste and hint of honey from this tequila's few months under oak marry perfectly with the charred corn. You might be surprised how much the aromas of caramel and pineapple jump out of the glass, a welcome primer before chowing down on the powerful flavours of the corn/sauce combo straight off the smouldering BBQ.
Stone chose this recipe for its compatibility as well as its crowd-pleasing nature – much like the Reposado he designed it around – and easily accessible ingredients. "Corn is a great urban crop if you've got the space for it (particularly in warmer climates) and doesn't require much care apart from watering." Non-scientific proof that everything tastes better when you grow it yourself.
After quaffing the entire range, Stone recognised the Patrón Añejo as "the most full-bodied and robust of the three". If you're sipping tequila, your best bet alongside it is a piece of nicely barbecued meat. Whilst livestock is about the one thing that can't be raised at Future Food Systems, Stone sourced an O'Connor Beef Flank Steak but noted any good piece of local, grass-fed beef will hold up to the robustness of the Añejo. Served with chipotle salsa and more of those home-grown herbs, it's the perfect partner for a dish that's sure to impress.
Finally, if cooking for company, it'd be rude not to offer a range of cocktail crowd-pleasers with each dish. Patrón's Silver, Reposado & Añejo expressions are the basis for some of the most refreshing and exotic cocktails in the game. Explore them above.
This article is proudly presented in partnership with Patrón Tequila. Thank you for supporting the brands who support Boss Hunting.