I don't believe there's a single Aussie (at least one who uses a kitchen) who wouldn't recognise Cobram Estate. As the most dominant extra virgin olive oil brand in the country – and one of the most revered internationally too – the label has reached such a point where the name has become synonymous with the product. There aren't many companies who reach that kind of level in any competitive market so when you see EVOO listed as an ingredient in any restaurant or reach for some of the stuff when starting on dinner, it's safe to say that it's Cobram Estate.
And yes, that's a bit of a puffy introduction on something you pick up regularly at your local supermarket. But it's hard to deny Cobram Estate its laurels. Founders Paul Riordann and Rob McGavin planted their first olive tree in 1998 at the current site in Boundary Bend, Victoria. What started small has since grown into an ASX-listed operation, spanning 6,500 hectares of productive farmland, harvesting some 40 billion olives per year from approximately 2.5 million olive trees, a total which would amount to around $100 million.
So why are we writing about it? BH has always been about encouraging and guiding readers towards products or experiences that have a good chance of elevating their day-to-day. When it comes to the kitchen, there are few ingredients as important as what kind of EVOO you've got sitting on the counter. So if you really want to lift your cooking game, it pays to at least know a bit about where the best (no exaggeration – ask any chef) extra virgin olive oil in Australia comes from and how you can take it a step further.
---
---
Your parents used it, just about every chef in Australia – Neil Perry features heavily in the new Cobram Estate ad – uses it, and so you use it. Before you start thinking there's nothing particularly special about EVOO consider that without it you would still be stuck pouring boiling water into packets of Mi Goreng like you still live on campus or drowning your veggies with inferior olive oil which confers none of the proven health benefits of its extra virgin brethren.
RELATED: 10 Steps To Creating God Tier Bolognese Sauce
Cobram Estate First Harvest: A Limited Release Worth Your Attention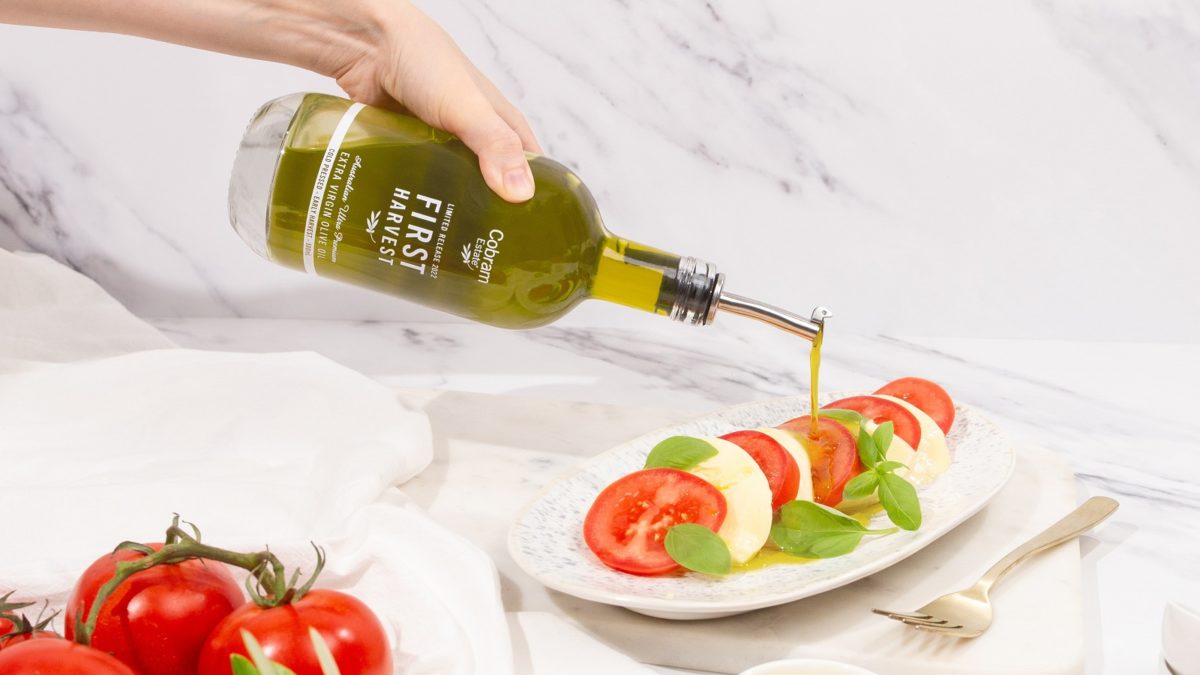 Cobram Estate First Harvest. Heard of it? As ubiquitous as Cobram Estate is, not enough people have. That was the reason I was invited down to the Boundary Bend farm during harvesting, to see how this high-end EVOO is made and actually taste it amongst the groves to get a better idea of what this limited edition release is capable of. And what makes the difference between good EVOO and the top-tier EVOO that all the high-end restaurants have access to.
Cobram Estate harvests its olives 24 hours a day from April through to June, producing enough EVOO across the brand's award-winning range to meet an unfathomable amount of demand. You're already familiar with the core range and have likely dabbled with the infusions – herb, chilli, lemon, garlic – but there's something about the Ultra Premium Range and even rarer First Harvest that goes beyond expectation.
After being guided through an olive oil tasting that included the First Harvest and Ultra Premium Hojiblanca (Hojiblanca is a Spanish variety of olives grown on the farm alongside others like Picual and Coratina) I can easily say that my perception of EVOO has fundamentally changed.
I'm not going to be as crass as compare extra virgin olive oil to wine, but there's more dimension to higher-end EVOO than most people would care to pay attention to. And just like wine, you can more easily pick apart different notes on the palate with this stuff.
The Classic from the core range went down well. I use this almost every day so sipping it straight during the tasting didn't give me anything notable beyond recognising how clean and weightless it felt in the finish. There's a reason why most Aussies reach for this stuff when they need to top up their salads or serve it alongside some sourdough and a bit of balsamic.
---
---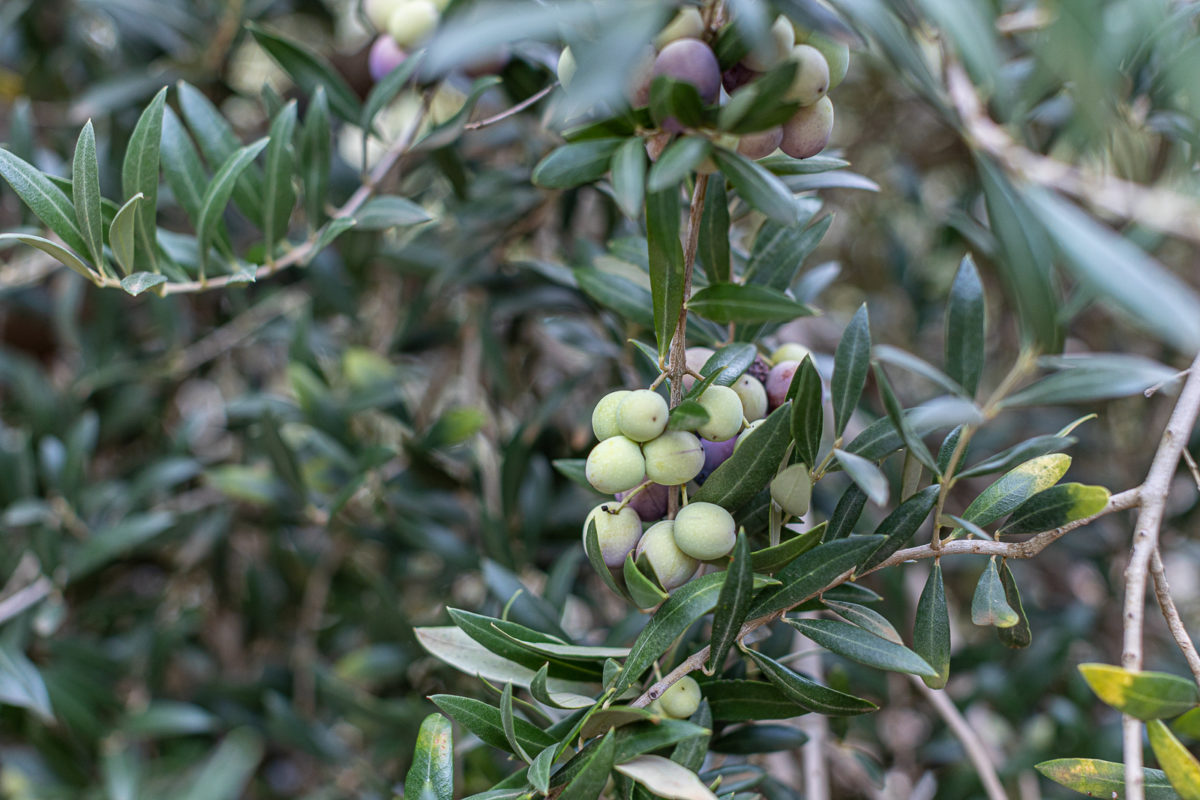 RELATED: The 5 Best Lobster Recipes To Upgrade Christmas Lunch
Regardless of the numerous health benefits, EVOO is just heads-and-tails above olive oil in the gentle amount of flavour it can add to something like baked veggies, pasta, salad, bread, meat and fish. The only other ingredient that comes close is salt.
The tasting led to that aforementioned Ultra Premium Hojiblanca next. I never expected an EVOO could take my taste buds to town like that. Admittedly, I've more than likely tasted it before given I've dined at plenty of the country's best restaurants, but sipping it straight and focusing on the notes gave me an appreciation of EVOO that wouldn't have existed had I not been invited down to Cobram Estate in the first place.
The Ultra Premium Hojiblanca retails for $24 per 500 ml bottle, which is a bit punchy when you compare it to the standard range where you're picking up a 750 ml bottle for around $18. Still, it's not much of a jump for something that'll up your standards significantly. The Hojiblanca is full-bodied and super smooth with a more complex palate that dances across the tongue with herbal notes and some slight tropical fruits. I've since been drizzling it on some Rana pasta with some Italian herbs when I don't feel like cooking up anything that takes longer than a few minutes. Perfection.
But the reason I was at Cobram Estate in the first place was the First Harvest. Again, not many people have heard of this limited edition annual release, but it's an almost guaranteed sell-out each time it's released.
To make it, the team scour the farm to harvest their finest Hojiblanca, Picual and Coratina trees and pick them extra early while the fruit is still green. The olives are then cold-pressed within a strict time limit (4 hours from picking) in order to bottle the fresh blend and maintain as much of those natural antioxidants that distinguish EVOO from other types of oil. The liquid gold is then packaged up in an appropriately premium-looking bottle and sold for $60 per 500 ml bottle (or $360 per case).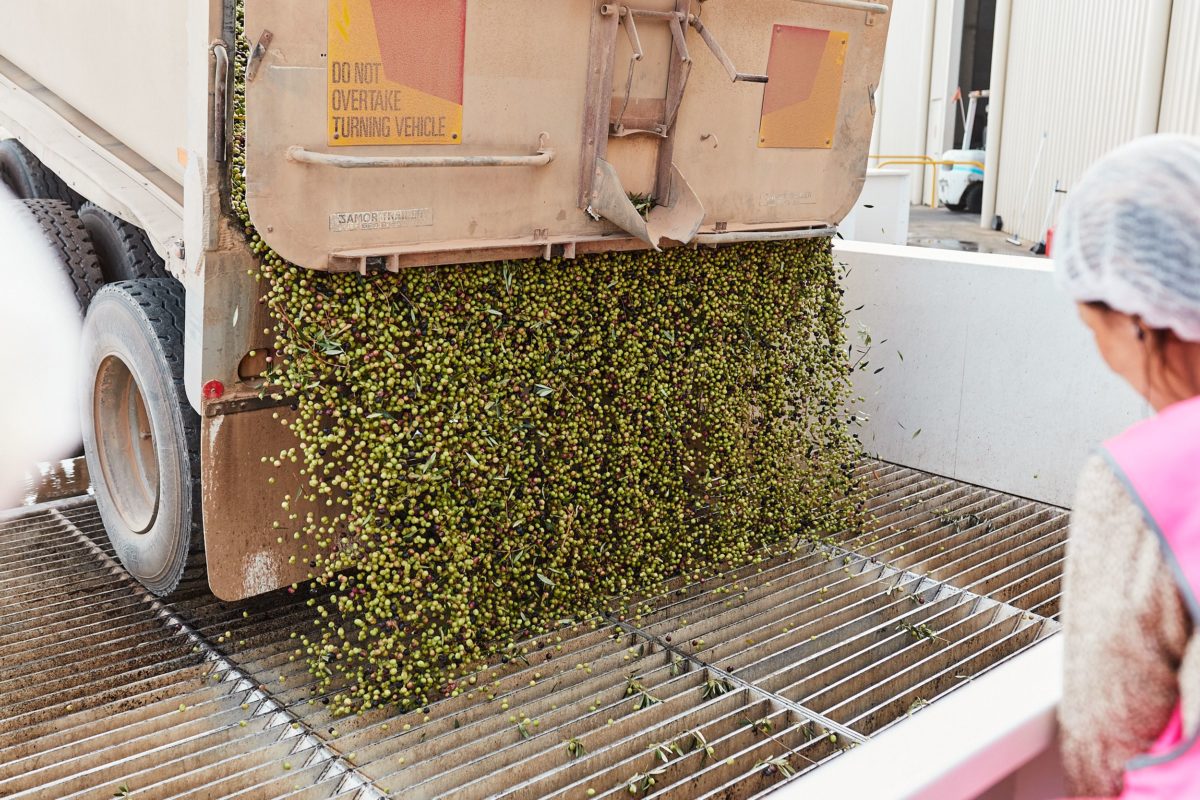 Cobram Estate's Chief Olive Oil Marker Leandro Ravetti guided me through the tasting before a guest chef, Four Pillars' Matt Wilkinson, whipped up a hearty farm-to-table feast using the good stuff.
The First Harvest EVOO is easily distinguishable from the others due to its brighter green colour. Ravetti didn't mention it but I assume this has something to do with how fresh and natural the olives are before they have been cold-pressed into this limited edition release. Look closely and there's a nice shimmer of yellow flecked in there as well, connected nicely to the aroma of freshly cut grass, fresh herbs, citrus zest and, surprisingly, some marzipan.
---
---
On the palate – smooth, ridiculously clean and light with a really pleasant bitterness that holds well through the finish. There's a nice level of peppery spice along with green veggies and tropical fruits in the aftertaste before it just drops off, leaving the palate feeling cleaner than before. There's absolutely zero fatty, oily aftertaste – the main gripe a lot of people have with using too much oil in their cooking.
I have very little doubt the Cobram Estate First Harvest 2022 is well on its way to selling out as I write this. It's been on sale for just over a week now and, as Ravetti tells me, the farm only produces just under 10,000 bottles each year. That represents around 0.1% of Cobram Estate's total annual production and given the highlight prized EVOO flies off shelves reliably fast, there's little wonder why more people haven't heard of the release.
Anyone who wants to lift their game in the kitchen needs to start thinking about not just smaller details, but seasonality – being aware of what ingredients are in season and when. It's common practice now for the discerning home cook to be aware of when different fruits and vegetables are in season, so extend a bit of that perspective to EVOO and you'll be well on your way to becoming that culinary connoisseur you always thought you were.