The complex and intricate, deeply personal experience of taste is always the most obvious when we're stuffing our faces with a delicately laced dose of sugar. It's always been like that, and although our palates become more refined as we age, it's never going to be easy to beat the comfort of a great dessert. Whether it's a medley of fruit or a heady chocolate hit, it's always going to pay to know where the best dessert places in Sydney are.
We've rounded up some of our favourite spots for dessert in Sydney across cafes, shops, patisseries, and restaurants so you can a proper scope of Sydney's sugary social scene.
We'll start out with restaurants like Sixpenny and Gowings Bar & Grill, then we'll move onto the more typical places to get dessert, like your smaller cafes and French patisseries.
---
---
---
Our Favourite Desserts At Sydney's Best Restaurants
Sixpenny
When most people talk about the best desserts in Sydney, they'll usually fly through the likes of Black Star Pastry, Gelato Messina, Kurtosh, and KOI Dessert Bar – venues that are specifically geared to pump out a sweet treat or two. That much is fine, but if you're really serious about your desserts then you're looking for the final moments of Sydney's best restaurants.
Stanmore's Sixpenny is unquestionable in that regard – a constant presence lists of the country's very best restaurants. And here, you should never skip dessert. As with the rest of their menu, what's on offer changes here quite regularly, but the kitchen has proven a consistency that simply cannot be denied. Although on your visit, you'd hope that something like their incredible strawberry clafoutis or chocolate & hazelnut torte is on the set menu. It's worth the price alone.
Address: 83 Percival Rd, Stanmore NSW 2048
Contact: (02) 9572 6666
---
Fratelli Paradiso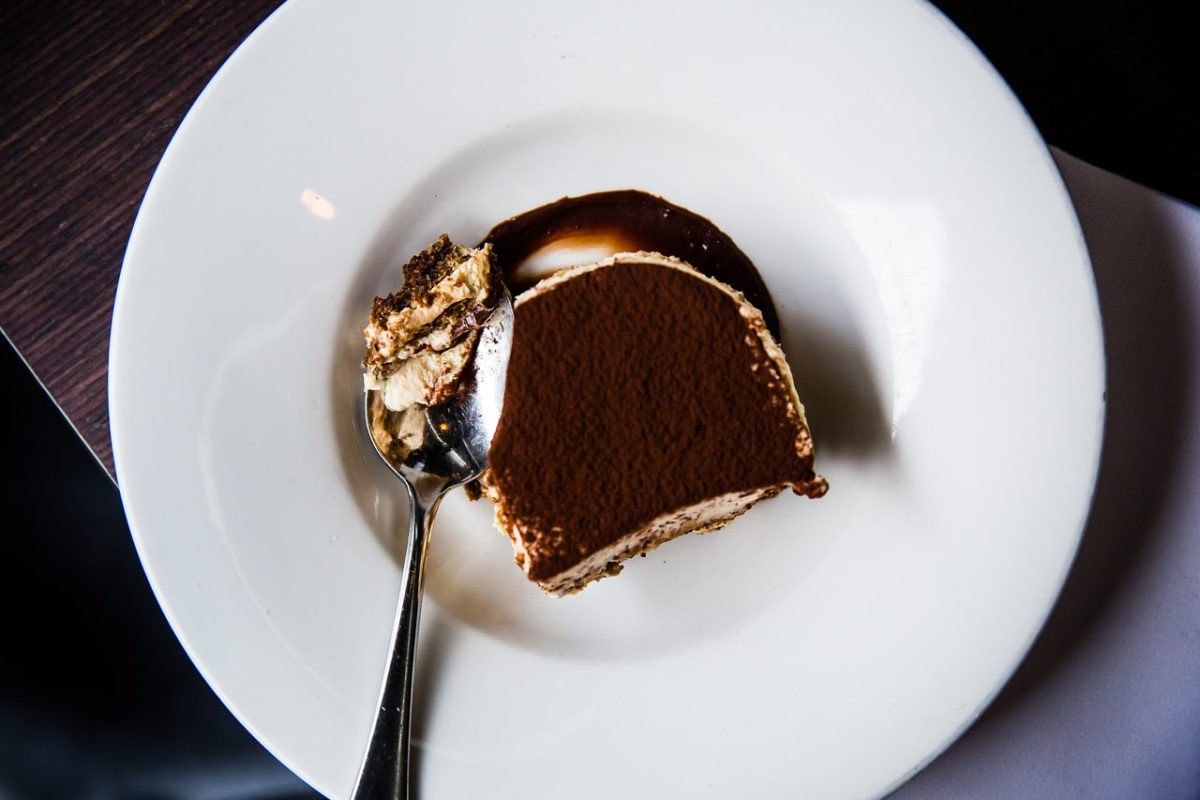 It's all about the thick slabs of tiramisu at Fratelli Paradiso. The iconic Italian coffee-flavoured dessert is perfected here with an unmatched consistency that not even 10 William Street, Monopole, and underrated Parlour Cucina can keep up with.
The dependable Potts Point eatery, one of the best Italian restaurants Sydney has to offer, has other desserts on the menu, of course – the buttermilk panna cotta with strawberries is stunning – but you're not really milking the experience for all its worth if you haven't barreled nose-first into a $44 family-sized tiramisu (individual slices are $16).
Address: 12-16 Challis Ave, Potts Point NSW 2011
Contact: (02) 9063 8180
Opening Hours: Tuesday (5pm – 11pm); Wednesday – Saturday (11:30am – 11pm)
---
Gowings Bar & Grill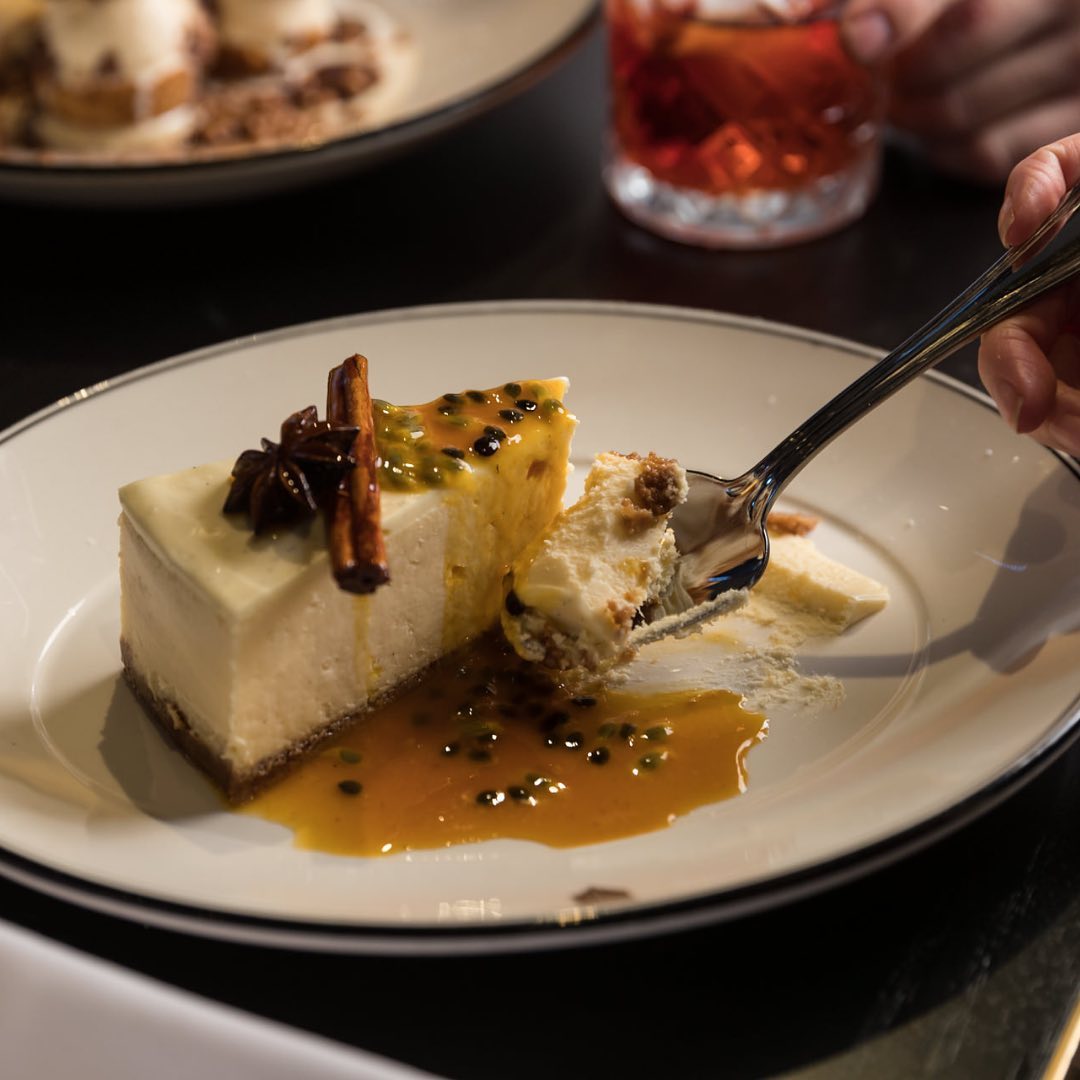 The city's premier New York-style steakhouse, located in the darkly theatrical QT Sydney, shouldn't be overlooked when it comes the seeking out the best dessert places in Sydney. That's primarily thanks to Chef Harry Tagg's pitch-perfect $19 cheesecake. It's, of course, done in complete ode to the quintessential New York dessert, presenting a cake that's perfectly textured, smooth and silky to help end the night with more than just a bit of sugar. A cheesecake coda of absolute perfection.
---
---
Address: 1/49 Market St, Sydney NSW 2000
Contact: (02) 8262 0062
Opening Hours: Tuesday – Wednesday (6pm – 10pm); Thursday – Friday (12pm – 3pm, 6pm – 10pm); Saturday (6pm – 10pm)
---
NOMAD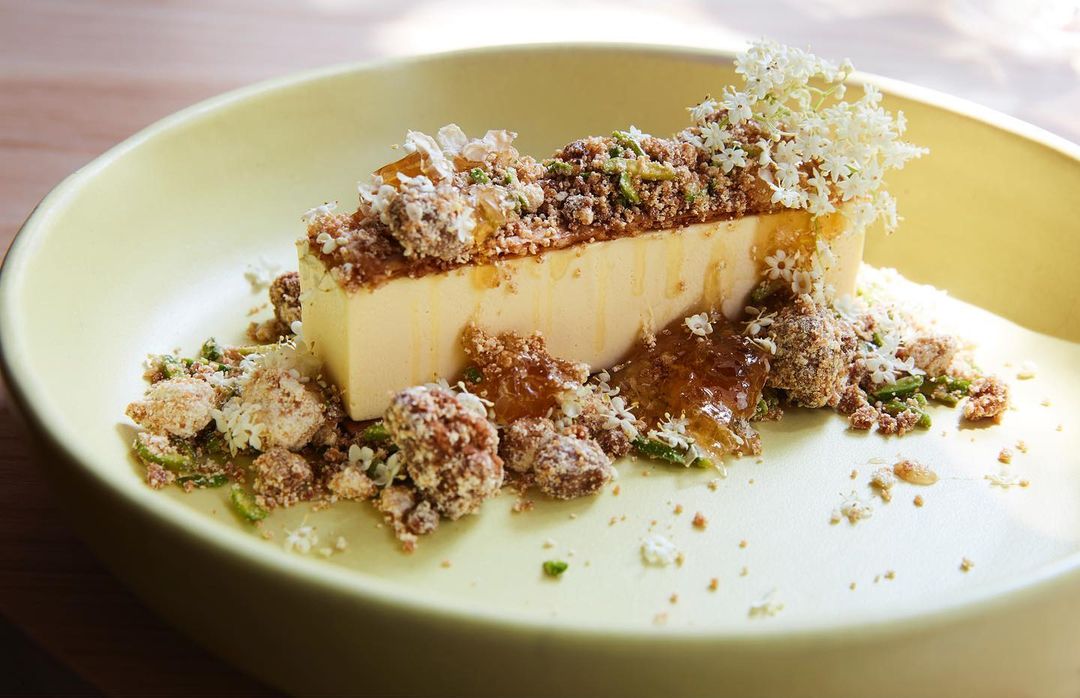 Nomad's Jacqui Challinor can do no wrong. The Surry Hills restaurant is still at the very top of the city's food chain, and the kitchen's beloved signature dessert has a lot to do with that. The best way to approach Nomad is always going to be the $95 per person banquet menu, which starts with wood-fired flatbread and ends with the undeniable olive oil ice cream sandwich with halva, pistachio, and honey. It's one of the most iconic desserts in Sydney and something everyone should stuff into their mouths at least once in their life.
Address: 16 Foster St, Surry Hills NSW 2010
Contact: (02) 9280 3395
Opening Hours: Wednesday – Thursday (2pm – 6pm); Friday – Saturday (1pm – 6pm); Sunday (9am – 3pm)
---
Bennelong
We were thinking about throwing Quay onto this list of the best desserts places in Sydney. And look, we pretty much have just by mentioning it. Peter Gilmore's White Coral dessert is exquisite and refreshing, presenting the perfect blend of mango ice cream, coconut cream, and white chocolate mousse. But it's no snow egg.
Instead, Gilmore's other high-end restaurant, Bennelong at Sydney Opera House, is now inarguably better when it comes to dessert. The pavlova, especially, is a work of art, taking classic Australiana treating it with the kind of flair and occasion you would expect from the sophisticated restaurant. Although the cherry jam lamington dessert is just as good.
Address: Bennelong Point, Sydney NSW 2000
Contact: (02) 9240 8000
Opening Hours: Thursday – Saturday (6pm – 8:45pm); Sunday (12pm – 3:30pm)
---
Parlour Cucina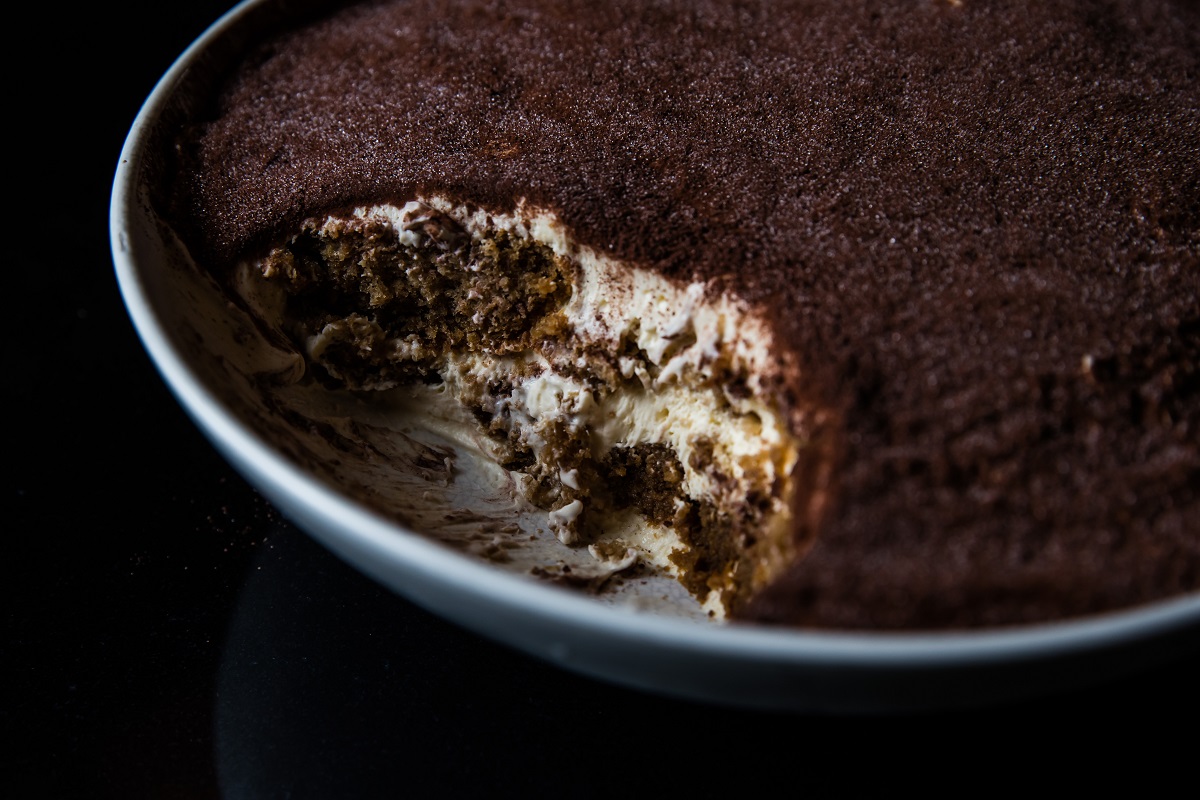 I mentioned Fratelli Paradiso does the best tiramisu in Sydney – maybe even the country. That's no lie, but there are other spots in Sydney that can be just as reliable when it comes to the quintessential Italian dessert pie.
10 William Street is the obvious alternative here, and the Paddington restaurant's tiramisu is appropriately mind-blowing. But we're going for the underdog here. Parlour Cucina, on Market Street, is punching well above its weight with their $14 'tiramisu 1988', made to former Executive Chef Nic Wood's exacting family recipe, which is also served at QT Perth's award-winning Santini Bar & Grill. You don't expect it to be that good, and that's precisely why this is works so beautifully.
---
---
Address: 49 Market St, Sydney NSW 2000
Contact: (02) 8262 0000
Opening Hours: Monday – Thursday (6:30am – 11pm); Friday – Saturday (6:30am – 12am); Sunday (6:30am – 11pm)
RELATED: The Best New Restaurants In Sydney For 2021
---
L'Heritage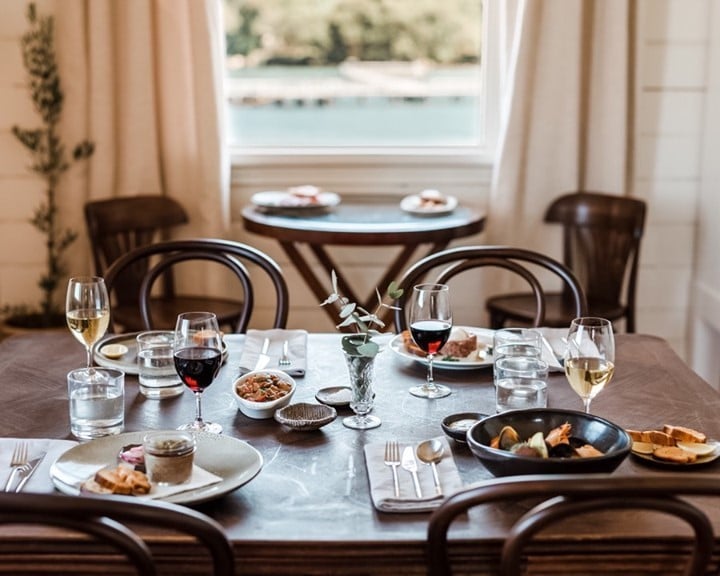 L'Heritage may be a relative newcomer to Sydney's dining scene but this deeply romantic French bistro in Chowder Bay has been an incredible impact. Not only has it shot to the top of the list when it comes to thinking of the best date restaurants in Sydney, but the former army drill hall has been transformed with a sense of pure elegance. Of course, a charming fit-out means nothing with classic French food done to perfection, and yeah the savoury courses are well worth your time, but what sticks out here is the $16 fondant au chocolate, easily the single best I've had in Sydney, simply served with vanilla gelato. It's the kind of dessert where your date would have a conniption if you dared finish the last bite.
Address: 7b Chowder Bay Rd, Mosman NSW 2088
Contact: (02) 9968 1658
Opening Hours: Wednesday – Sunday (10am – 10pm)
---
A Tavola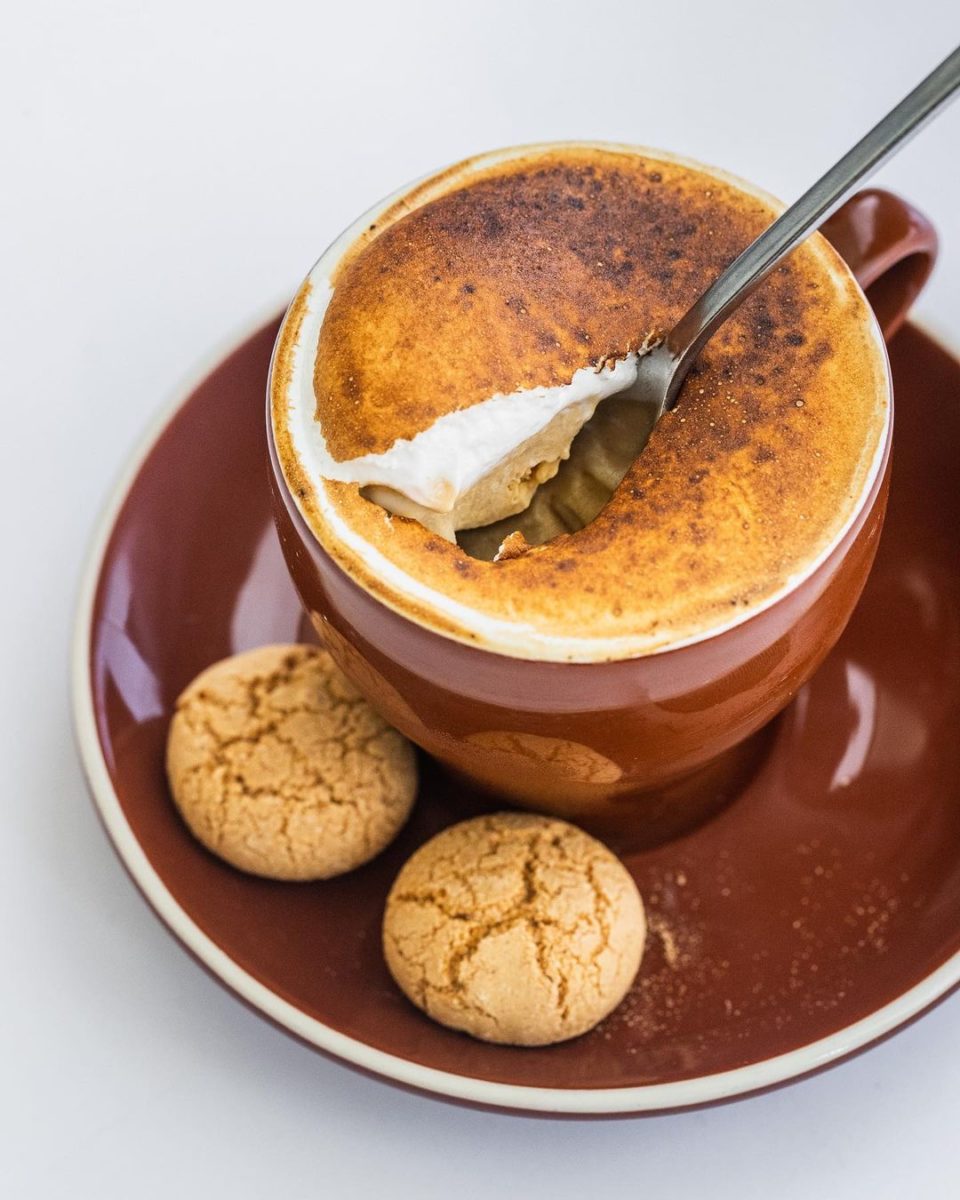 A Tavola in Darlinghurst serves up what is easily one of the best desserts in Sydney with the kitchen's delicately layered cremino al cioccolato. It's proportioned perfectly to arrive at the end of the meal, small and concise, but rich and satisfying enough to justify the $18 ask. I've had a few meals at A Tavola that were kind of average, but as long as you've got this bad boy coming at you in the closing minutes, it's hard to walk out disappointed.
Address: 348 Victoria St, Darlinghurst NSW 2010 (also in Bondi)
Contact: (02) 9130 1246
---
Our Favourite Dessert Places In Sydney
Black Star Pastry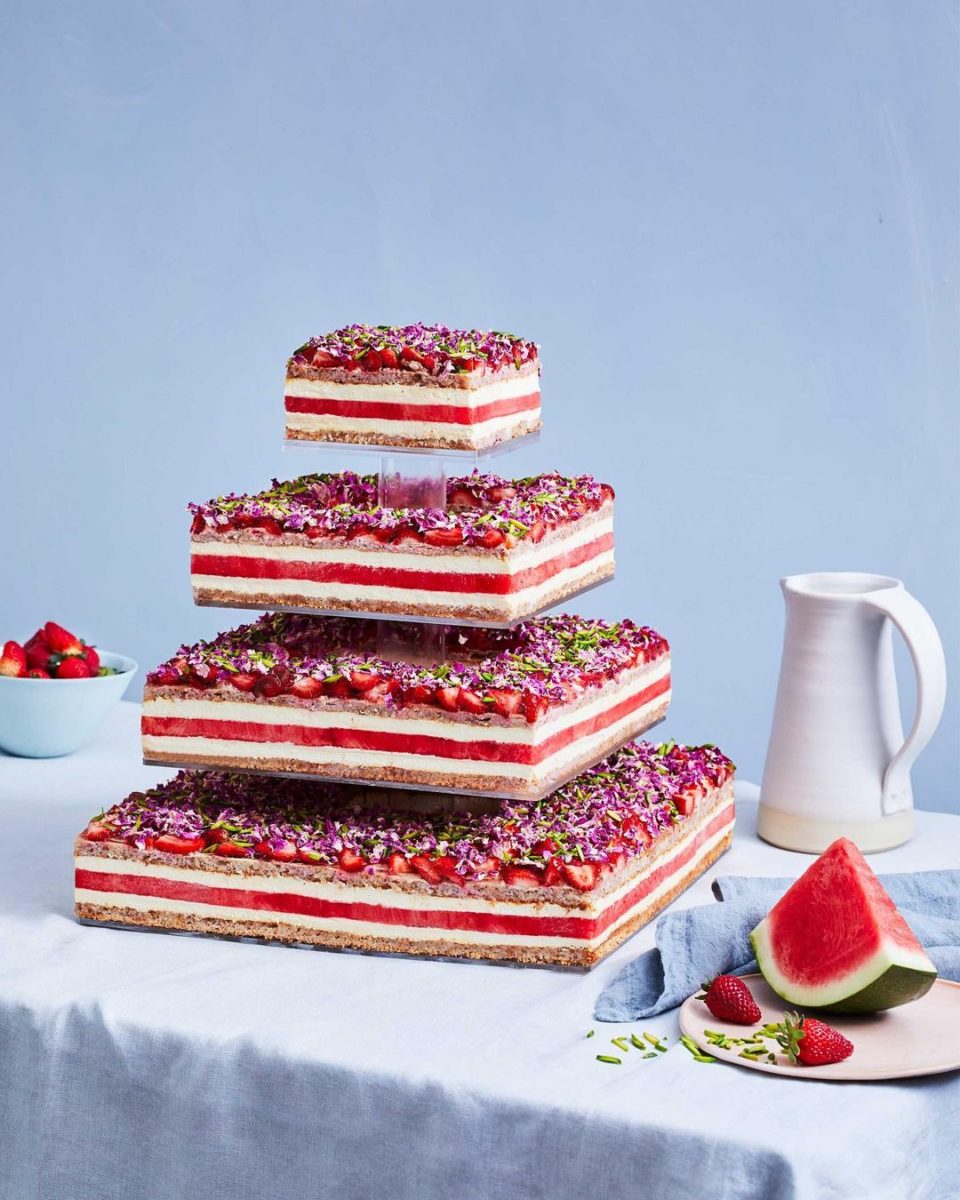 Let's get one of the most obvious ones out of the way first. Black Star Pastry shot to fame years ago thanks to their now globally recognised strawberry watermelon cake. It's easily one of the most attractive and beautifully conceived desserts Sydney has ever seen and rightfully earns its reputation as the "world's most Instagrammed cake". Not that social media presence should be a barometer of quality, but in this particular case, BSP got both the aesthetics and the flavour just right.
The Black Star Pastry strawberry watermelon cake is a delicate layering of rose-scented cream, watermelon, and dacquoise, topped with fresh sliced strawberries, dried roles petals, and pistachios.
---
---
Although it's not a home run every time. BSP, which now boasts multiple venues around Sydney, isn't impervious to the consistency issues that plague just about every other venue on this list. On some days, you'll get the perfect strawberry watermelon cake, and on others, you may be left wondering what all the hype is about. It's a gamble, but a risk well worth taking, because when they get it right, not much else can compare.
A lot of people seem to forget, but the strawberry watermelon cake is also gluten-free.
Although. I've always been a bigger fan of their Japanese black forest cake, which is as rich and complex as it sounds. Others that are worth trying including the dragon cake, orange & Persian fig cake, and pistachio lemon zen cake.
Address: 1/325 King St, Newtown NSW 2042 (also multiple locations)
Contact: (02) 9557 8656
Opening Hours: Monday – Sunday (8am – 4:30pm)
---
AP Bakery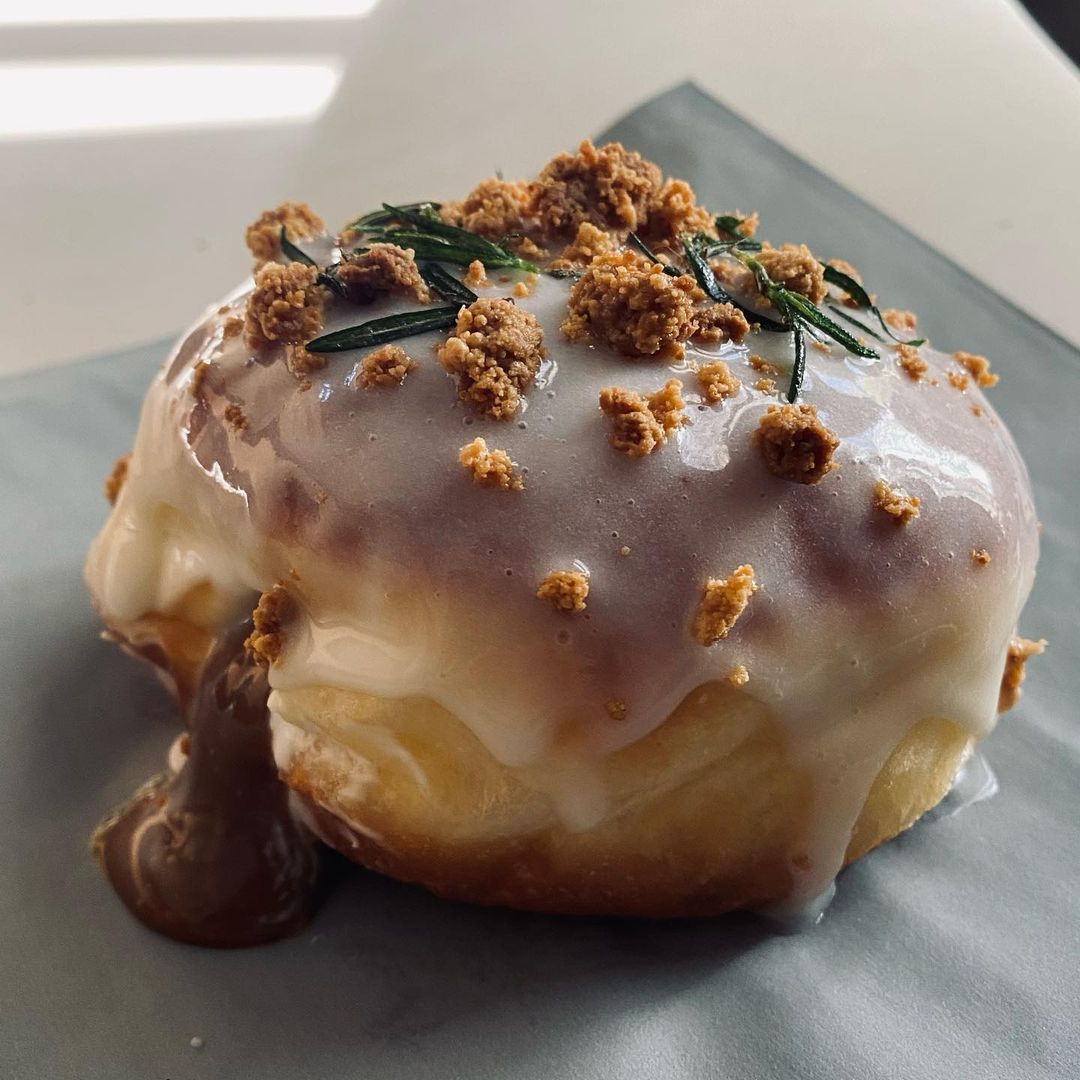 Housed within a 19th century sandstone cottage on Burton Street, AP Bakery opened early 2021 and has already become a fast favourite for those who enjoy for their sweet treats in Sydney. The Darlinghurst comes from the unbeatable team of Ester's Mat Lindsay (also of Poly) and Paramount Coffee Project's Russell Beard (also of Reuben Hills), who already showed Sydney what they're capable of with Surry Hills kebab hero Shwarmama.
AP Bakery is another exceptional notch in this collaborative crown, serving up some incredible savoury treats like fermented potato buns, buttery croissants, and sourdough baguettes. But don't look past AP Bakery's sweeter side. This joint is pumping out what are easily some of the best cakes I, or anyone in the Boss Hunting office, has had this year. Blood orange upside-down cake? I'd buy it every god damn morning if it was acceptable (it's not) and serve it after night.
Don't forget they also do delicious coffee from Reuben Hills. You really can't go wrong here.
Address: 32 Burton St, Darlinghurst NSW 2010
---
---
---
KOI Dessert Bar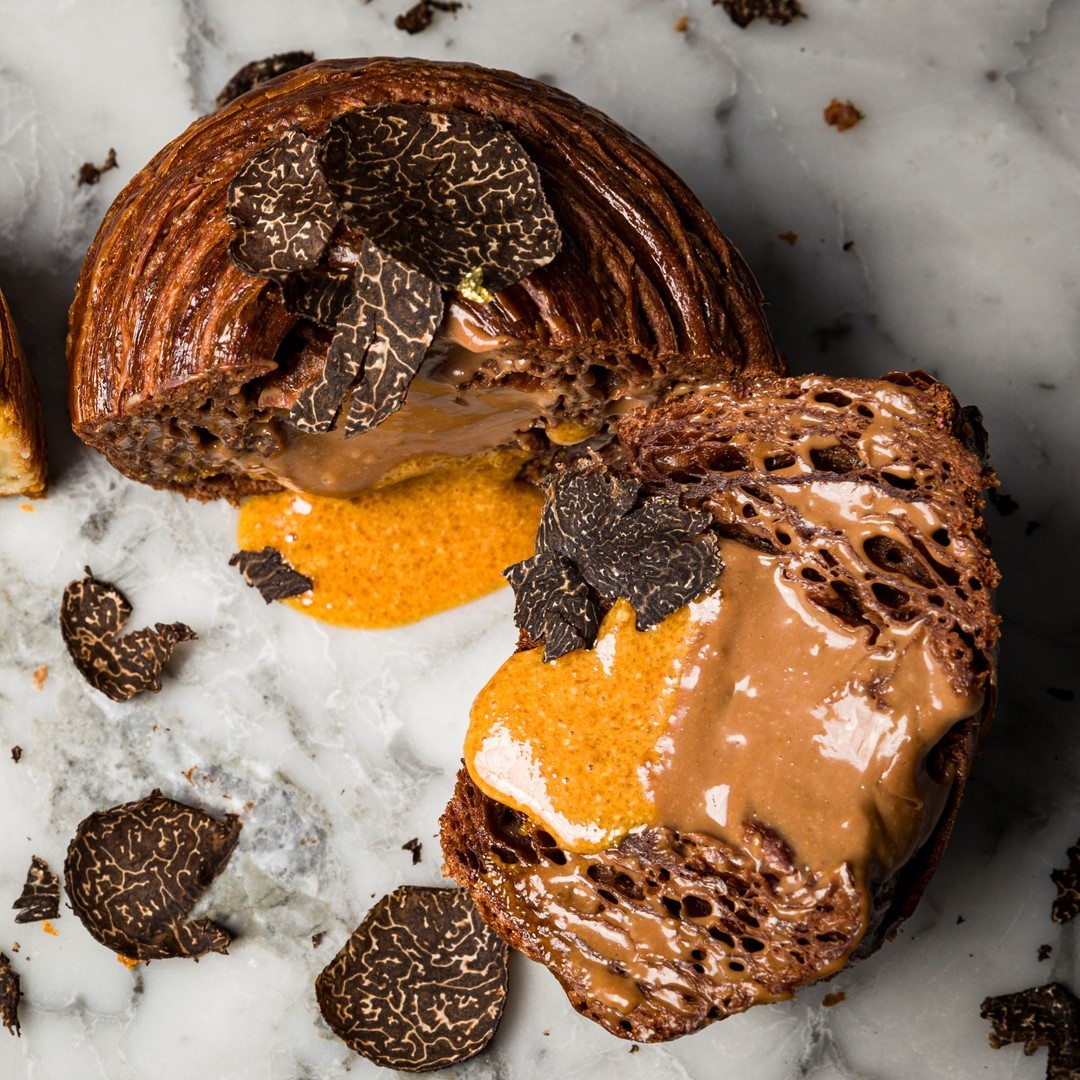 Unlike many European cities, Sydney is a bit light when it comes to dedicated dessert bars. Reynold Poernomo changed that with his brothers Ronald and Arnold, opening KOI Dessert Bar in Chippendale in 2015. It didn't quite have the immediate impact it probably should have, but in the years since KOI – now in Darling Square and Ryde – has become a powerhouse and, next to Black Star Pastry, is often the first in mind when it comes to thinking about sweet treats in Sydney.
KOI is dedicated to experimentation, so what's on offer changes all the home. At any given time you might find some mind-blowing green tea creation that completely flips the idea of matcha. At other times, you might want to go for the more obvious choices like a raspberry red velvet cake or a cherry fruit cake, both signatures which you can also learn in Ryde by participating in dessert making classes with Chef Ike Malada.
If you want your sugar fix, these are some of the best desserts in town. Most people just grab a to go box of whatever looks good at the time, whether that's popcorn with dark chocolate brownie, honeycomb, and caramel jelly, or green tea rose ganache with pistachio jaconde, marshmallow, and strawberry mousse. Don't be surprised if you see other playful ingredients being used in unique ways, like crushed Oreos, coconut chew, or vanilla ice cream.
KOI is less about flaky pastries (although there's still quite a few of those) and more about exquisitely designed cakes that are designed to be shared between 2. Reynold's famous Nomtella cake is probably the most quintessential order here, kicking indulgence to another level of espresso mouse and salted caramel layered onto a chocolate and hazelnut brownie. It's the kind of dessert that'll make your pupils dilate every single time.
Most of KOI's cakes are also gluten free to keep access nice and wide for what is easily one of the best dessert spots in Sydney for a quick sweet treat on the go.
Most recently, the business has expanded to include KOI Pasty Bar inside the Maker's Dozen building of Darling Square. Opened from October 22, 2021, it will be a bakery iteration of KOI with both sweet and savoury pastries like wagyu pies and caramelised almond tarts with poached pear.
Address: 46 Kensington St, Chippendale NSW 2008 (also multiple locations)
Contact: (02) 9212 1230
Opening Hours: Wednesday – Sunday (11am – 9pm)
---
Gelato Messina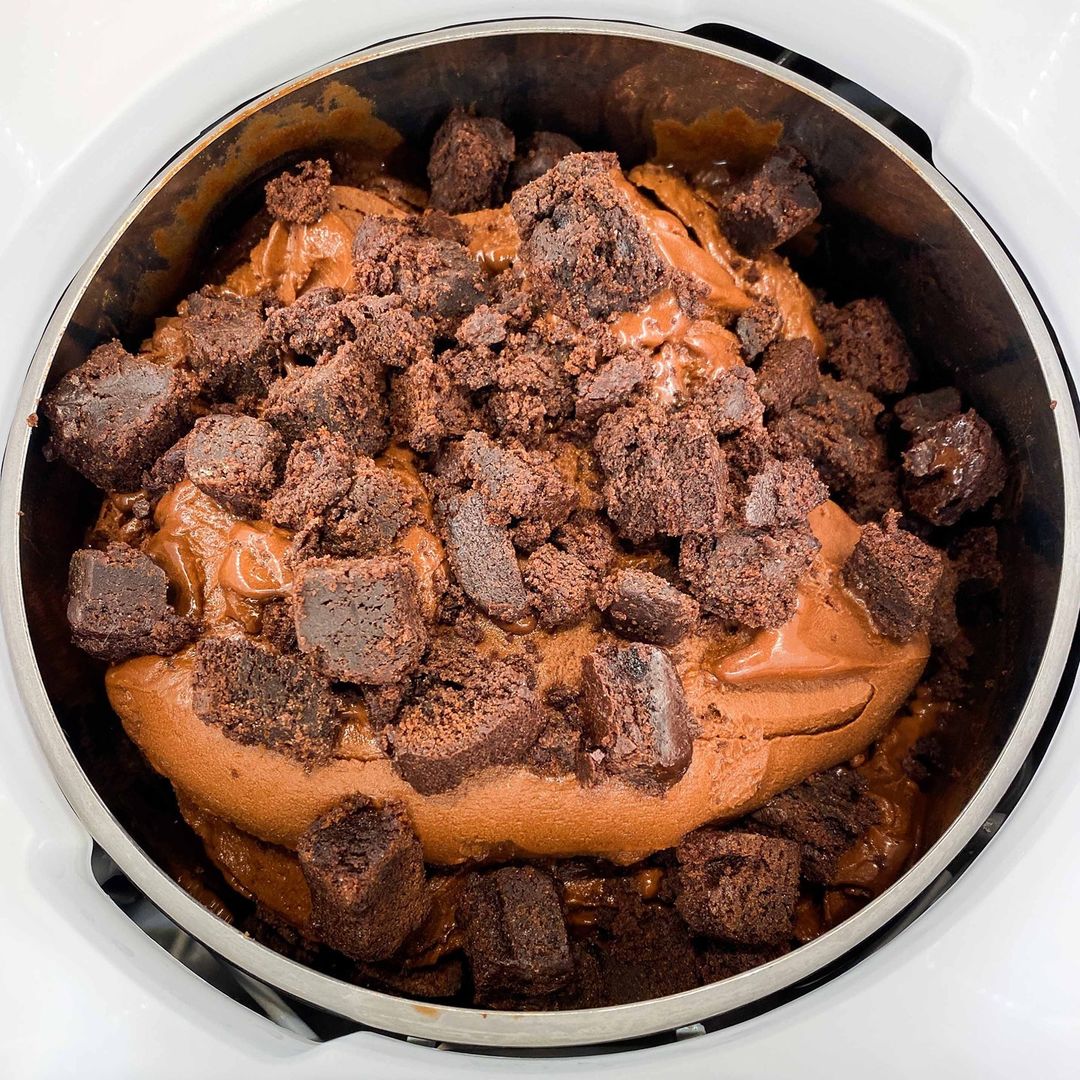 If you live in Australia, you already know what Gelato Messina is capable of. The business has become one of the most inescapable local desserts brands in the country, constantly sought after for inventive flavour profiles and simply the best gelato you can find. No one can compete, from green tea gelato with yuzu curd, to coconut and lychee – the kings are still on the throne for good reason.
---
---
By this point, you might want something a bit different, which is when you should head along to Messina Creative Department in Darlinghurst. It opened a few years ago, but some still forget it even exists. That's not because of a lack of quality; Sydney is simply behind the times when it comes to dessert-only degustations, which is what this Victoria Street gem does so well.
Fork out $130 and you'll get an 8 course degustation of hybrid savoury and sweet treats, many ice cream based of course. It changes all the time but you can expect dishes like banana yuzu and mint sorbet with white chocolate, a prawn butter gelato with prawn, garlic, and chilli ravioli, and wild honey gelato with passion fruit. It's a bit left-field at the best of times, but Messina Creative Department is a perfect example of the kind of forward-thinking that has kept these guys at the very top of the dessert scene from Bondi Beach to North Sydney to Sydney CBD to Western Sydney.
Messina Creative Department Address: 243 Victoria St, Darlinghurst NSW 2010
Contact: (02) 9669 4527
Opening Hours: Thursday – Friday (5pm – 10pm); Saturday (4:30pm – 10pm)
---
Sweet Belem Cake Boutique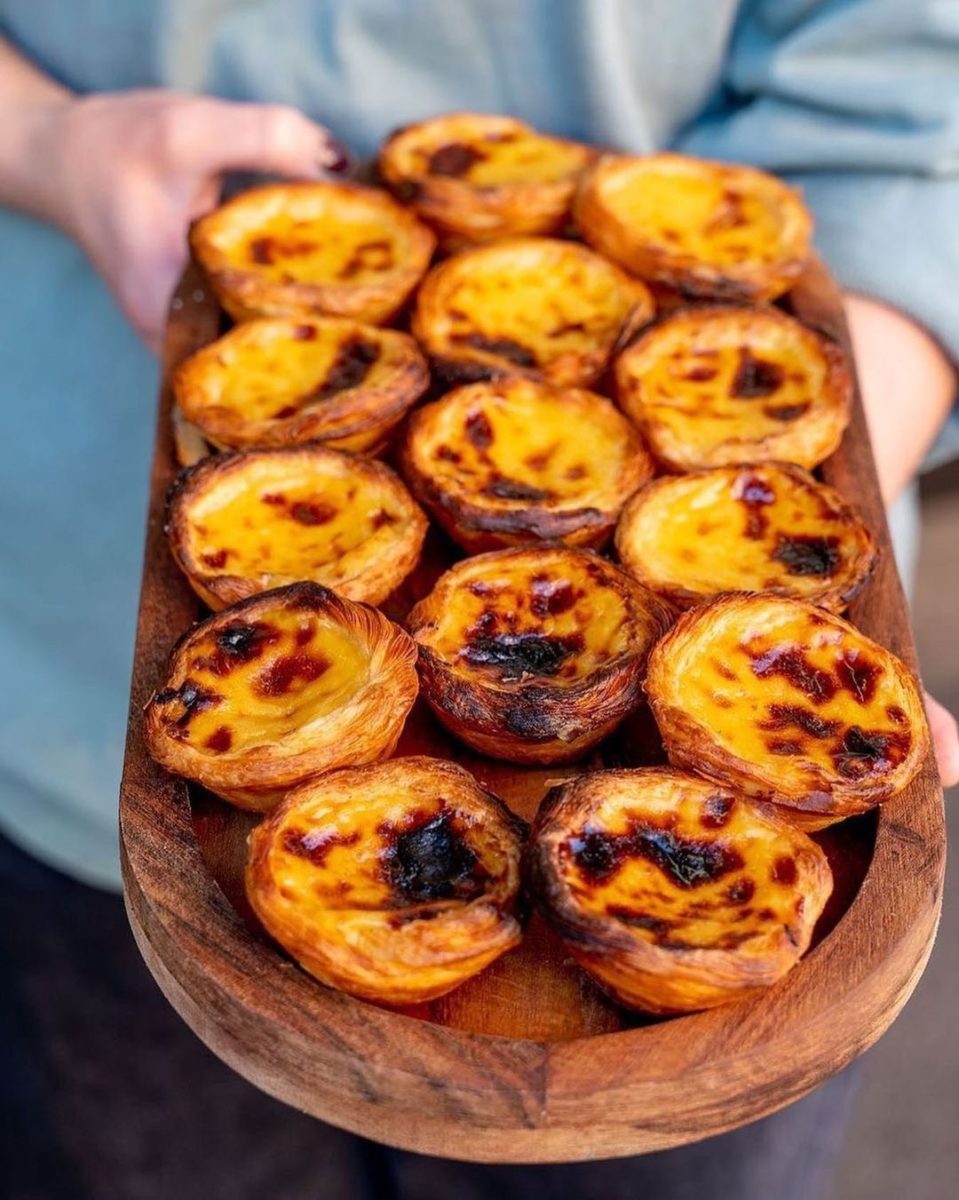 Sydney's best Portuguese tarts can be found at Sweet Belem Cake Boutique. At this point, there's really no question about it. There are plenty of other bakeries doing a respectable job at this classic sweet treat but few have managed to outperform this Petersham hotspot, which typically goes through 1,000 of these perfectly heated Portuguese custards tarts on weekends.
Flaky out shell, soul-warming custard interior – simple, delicious, and absolutely worth travelling for. Not that Petersham is very far, but alongside Frangos Charcoal Chicken, Sweet Belem really is powering the inner-west suburb as the Little Portugal of Sydney.
A lot of time with dedicated Sydney dessert spots you'll find that a kitchen has one signature, and then most everything else will be an afterthought. Not here. Equally worthwhile is Sweet Belem's signature cornbread (broa de milho) and the Portuguese Napkin, which is a traditional square sponge cake folded in half with custard on the inside.
Address: 35B New Canterbury Rd, Petersham NSW 2049
Contact: (02) 9572 6685
Opening Hours: Monday – Saturday (8:30am – 5pm); Sunday (9am – 4pm)
---
Cremeria de Luca
Cremeria de Luca is one of the top gelato bars in Sydney and a constant reference for the city's best dessert places. Three generations of gelato making flow through this Five Dock kitchen, which uses insulated pots to keep gelato at the perfect temperature (12 degrees) all day. Not many people realise just how important this ideal temperature is until they actually scoop some of that gelato into their mouths.
The brioche con gelato is the way to go here. Just think of it simply as a gelato burger, where any flavour of gelato is neatly squashed between two halves of a brioche bun.
Address: 84 Ramsay Rd, Five Dock NSW 2046
Contact: (02) 9712 4606
Opening Hours: Tuesday – Saturday (7:30am – 10:30pm); Sunday (7:30am – 6pm)
---
Saga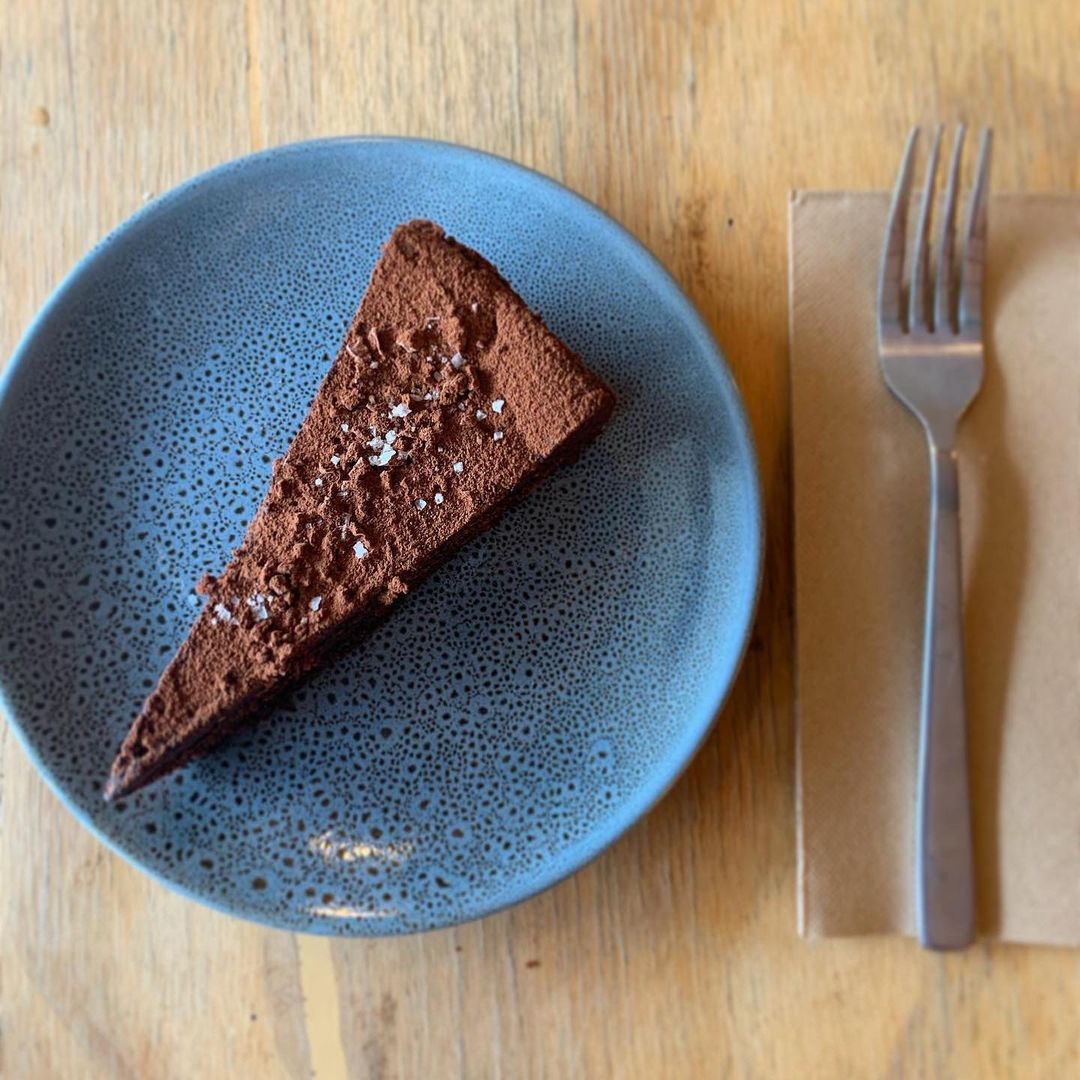 Coming from the inventive mind of Andy Bowdy, Saga is a cake shop that stands apart from all others with a constant influx of exciting, unexpected creations that pretty much position this Enmore store as the Messina of cakes. That's perhaps the best way to describe the experience here, with the shopfront popping with colourful baked goods and a magnetising aroma that wafts around the small space.
You can't go wrong with some of those salted honey tarts or banana cream pie, but keeping it incredibly simple is – surprisingly – the best way to go here. For all Saga's showy desserts, the best here is actually the $8.50 flourless chocolate cake with cocoa nibs and sea salt.
Given Saga has now started doing some primo takeaway sandwiches, it's a good idea to double down on the carbs and walk out with a Raekwon – glazed ham, roast pork, habanero mustard, Swiss cheese, dill pickles, and sweet pickled chilli on toasted ciabatta – and some chocolate cake on the side.
Address: 178 Enmore Rd, Enmore NSW 2042
Contact: (02) 9550 6386
Opening Hours: Wednesday – Sunday (9am – 4pm)
---
Gram Cafe & Pancakes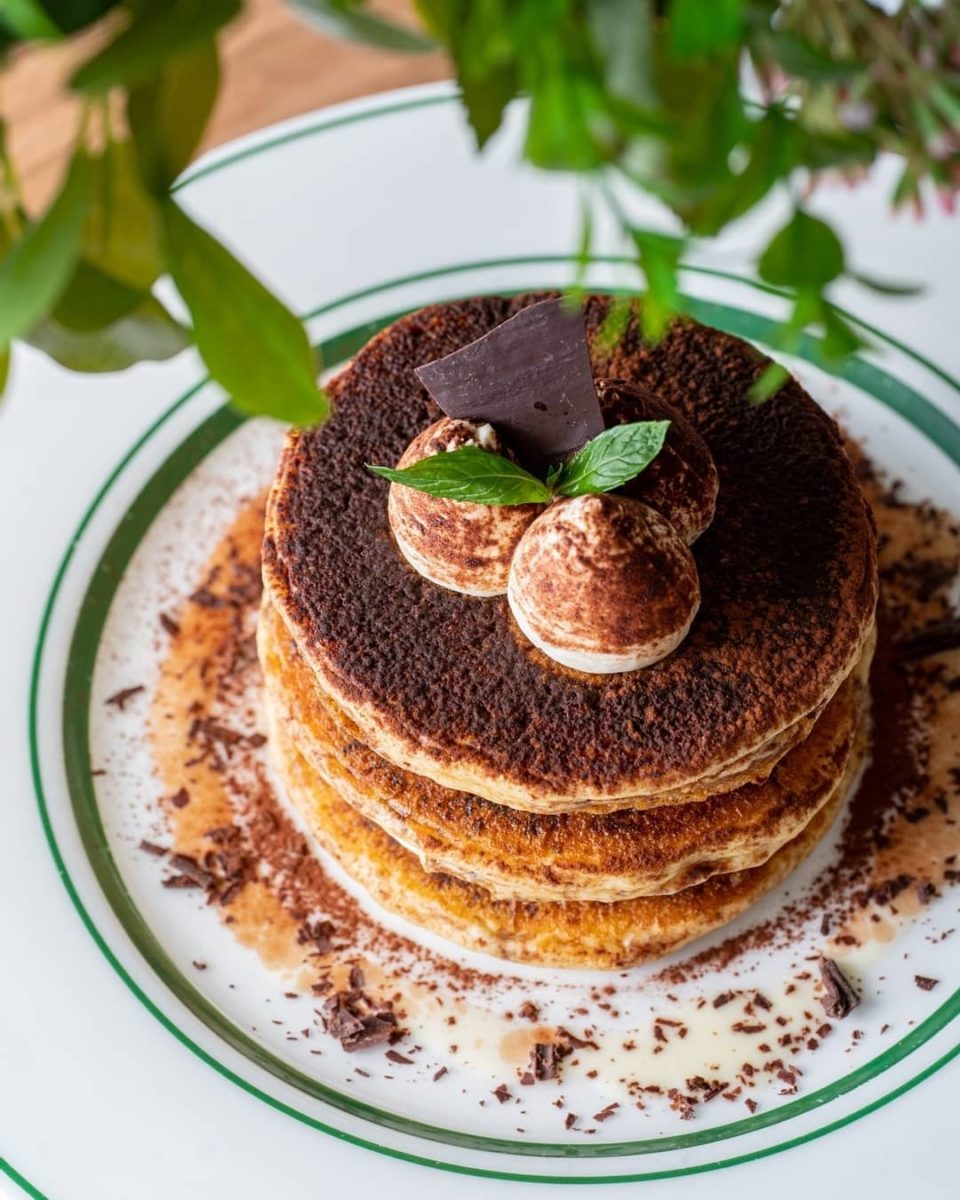 Born in Osaka, Gram Cafe & Pancakes has become one of the most recognised brands for fluffy Japanese pancakes that are consistently on the mark. We aren't talking shitty Pancakes on the Rocks here, instead bringing it closer to fluffy, souffle-like stacks of pure brilliance in a variety of flavours like tiramisu, triple matcha, caramelised banana, and honey apple with earl grey tea.
Address: Shop 67, Chatswood Interchange, Level 3/436 Victoria Ave, Chatswood NSW 2067
Contact: (02) 8084 0866
Opening Hours: Monday – Sunday (11am – 4pm)
---
Kurtosh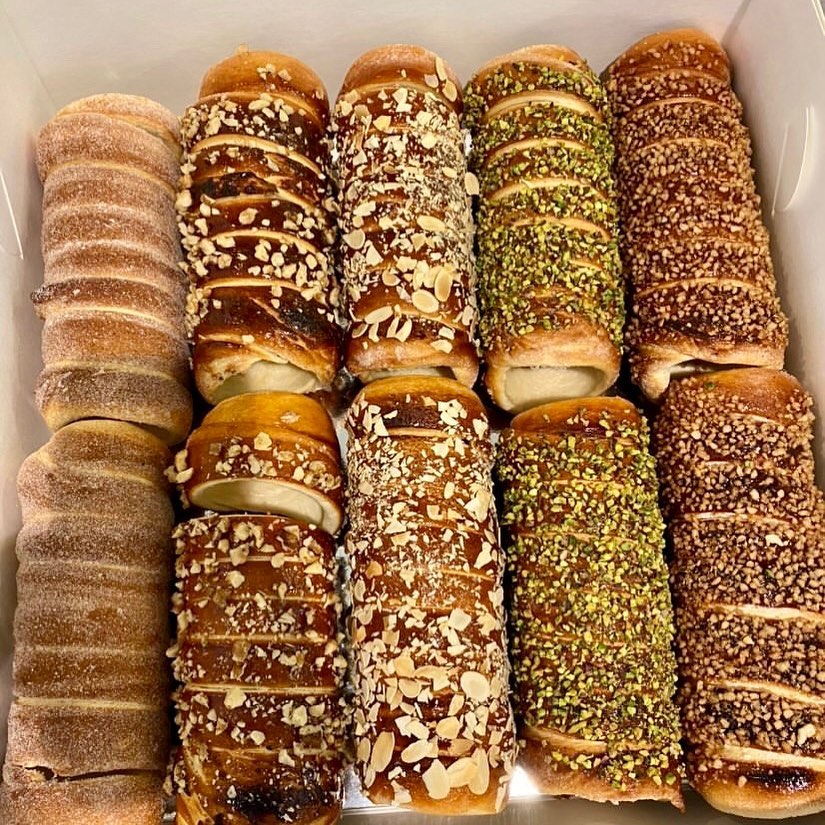 Known widely for their unique chimney cake, Kurtosh cafes in Surry Hills, Darling Square, and Crows Nest is built on the pure sugar hit of Hungarian pastry. The European country's best-known dessert is mirrored beautifully for Sydneysiders at Kurtosh, uniquely cylinder in shape with a crispy exterior and a light, fluffy dough inside.
Address: 110-112 Willoughby Rd, Crows Nest NSW 2065 (also multiple locations)
Contact: Monday – Sunday (9am – 10pm)
Opening Hours: (02) 9437 9106
---
Devon Cafe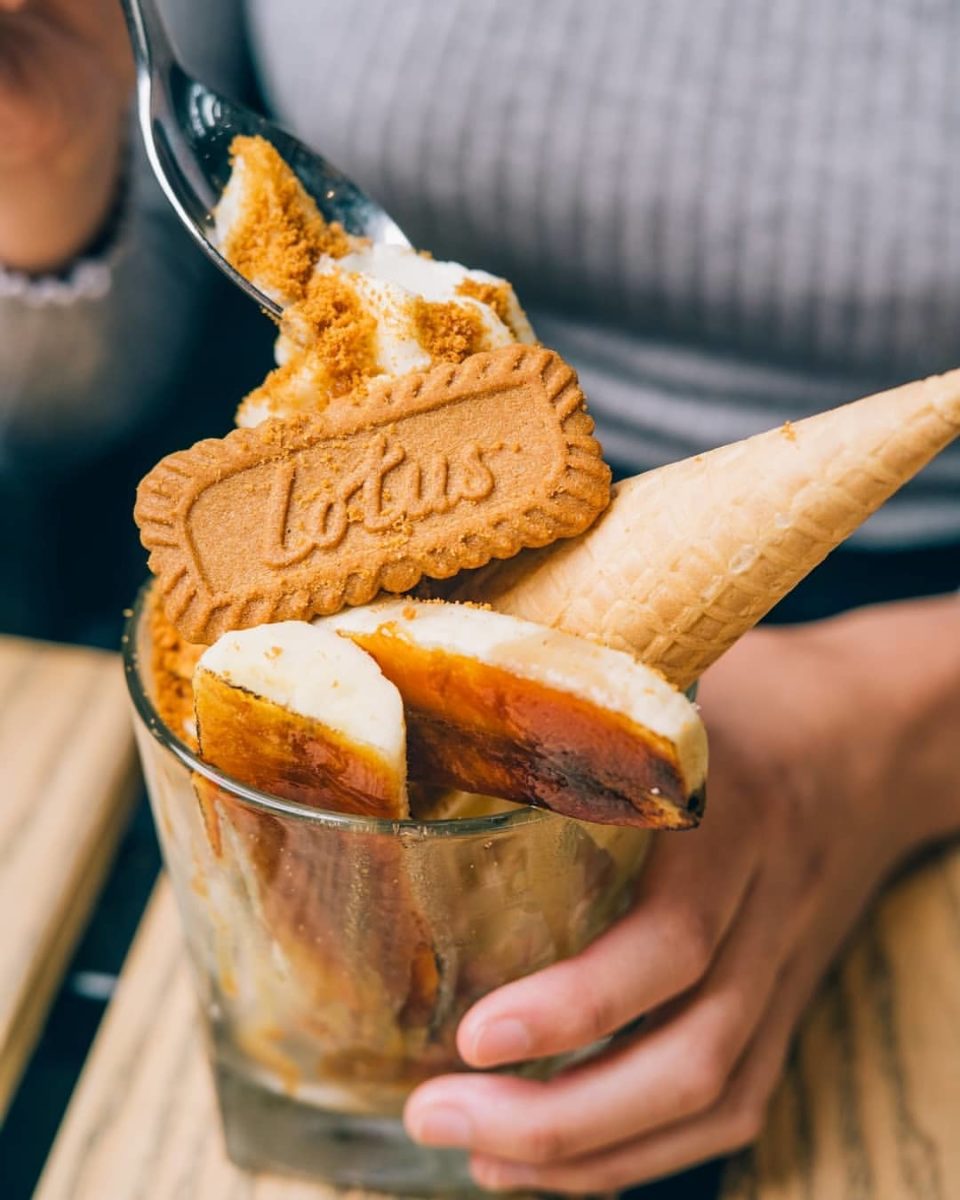 Plenty of the best cafes in Sydney always have a hefty stock of desserts to roll out on a Sunday afternoon, but Devon Cafe has always been on another level. Aside from their unique breakfast dishes, this Surry Hills born institution, which now has multiple venues across Sydney, is known for pumping out inventive desserts that no one in their right mind would say no to.
The royal milk tea pudding is one of the best here, but lately, we're rocking with the lotus biscoff sundae, which is as indulgent as it sounds with 2 scoops of heilala vanilla bean gelato, salted butterscotch and chocolate, Lotus biscoff crumble, and caramelised banana.
Address: 19/200 Barangaroo Ave, Barangaroo NSW 2000 (also multiple locations)
Contact: (02) 9262 4660
Opening Hours: Monday – Friday (8am – 2:30pm); Saturday – Sunday (9:30am – 2:30pm)
---
Uncle Tetsus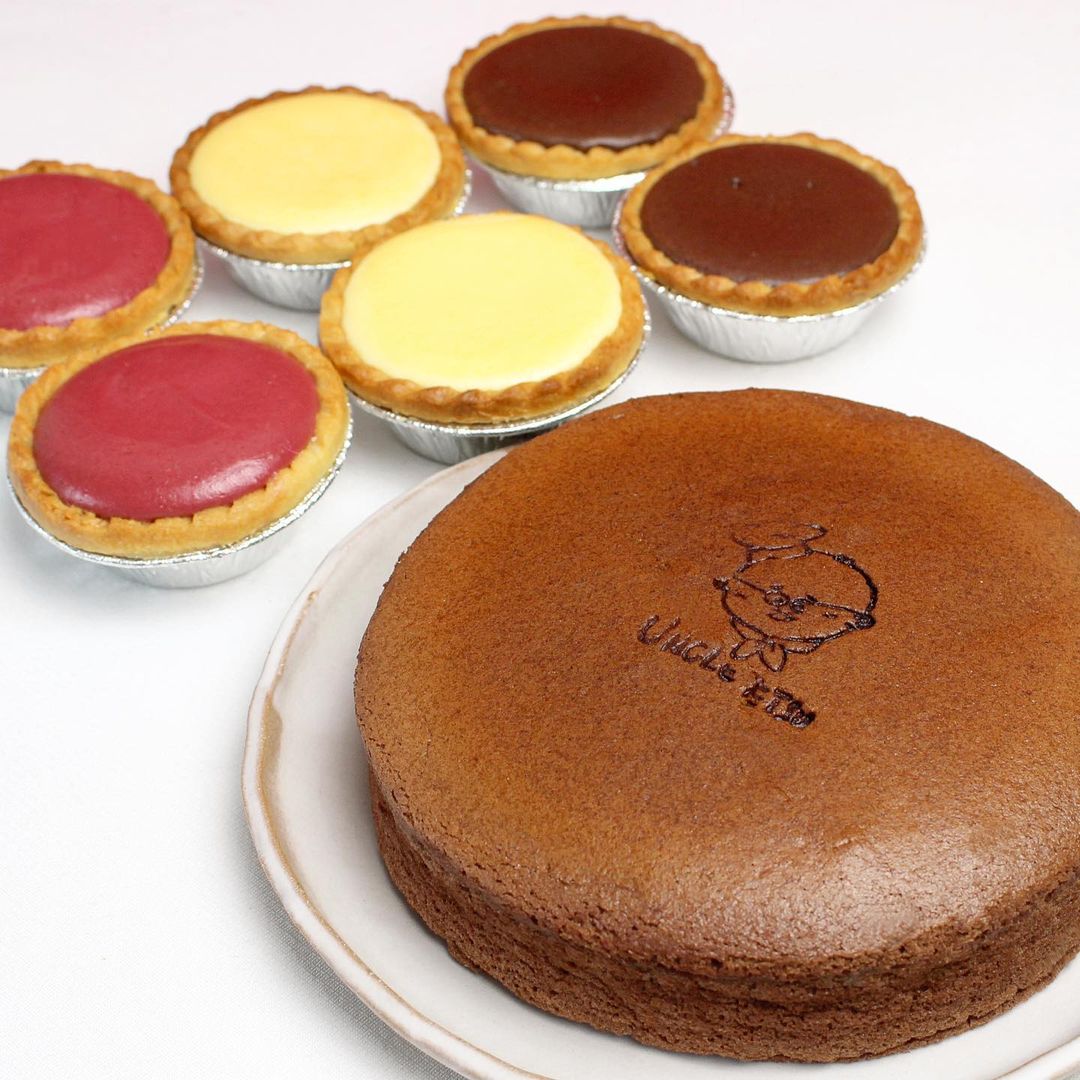 Uncle Tetsu's may not command the same ridiculously long queue it once did, but the Sydney CBD dessert staple is still one of the best in the game. Consistency issues may plague the spot, but when they get it right, this fluffy Japanese cheesecake is unbeatable – soft, silky, and perfectly airy.
Address: 501 George St, Sydney NSW 2000
Opening Hours: Monday – Sunday (12pm – 7pm)
---
Koko Black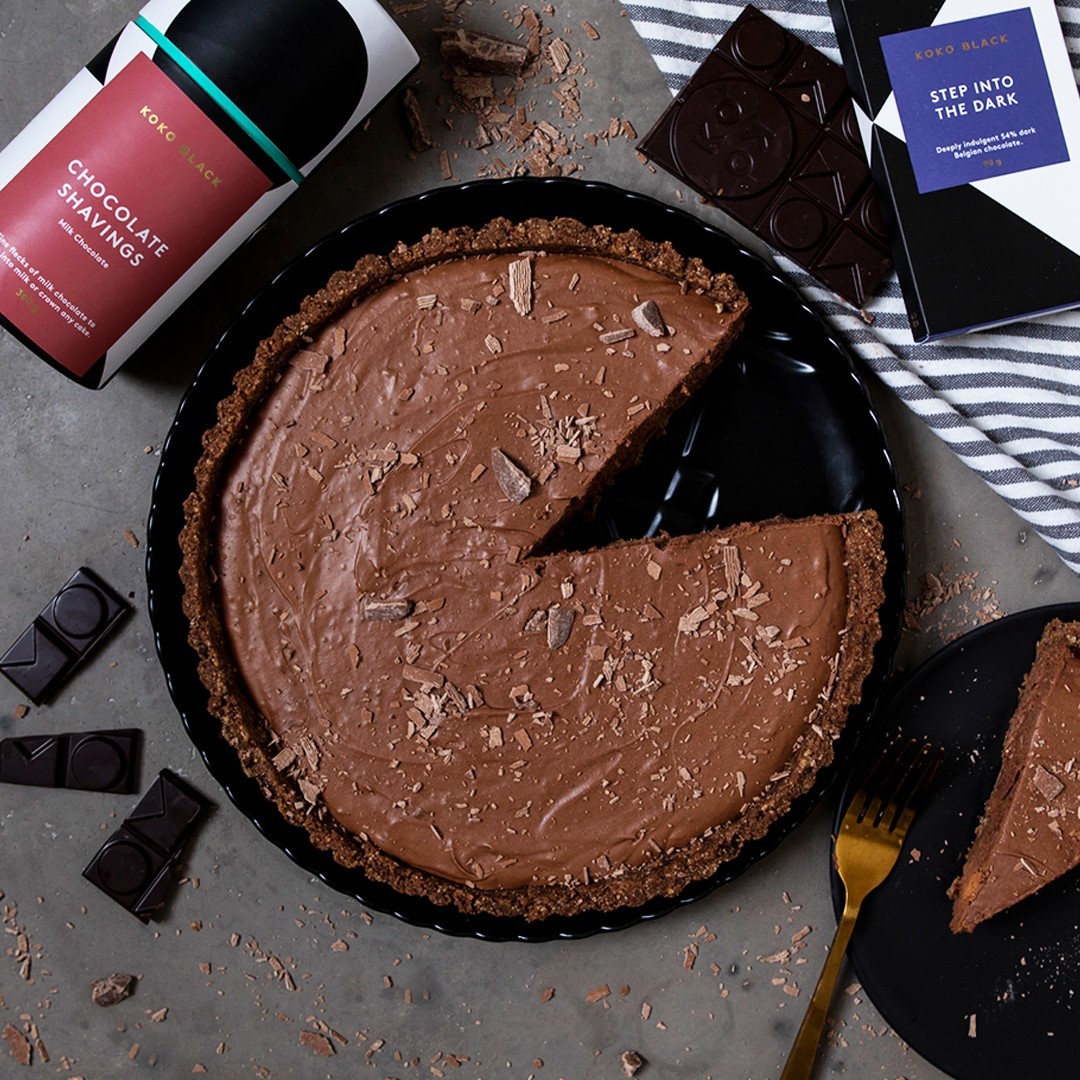 There are many fine chocolate shops in Sydney, and that's an entirely separate discussion. You've also got some of the best artisanal chocolate brands you can order from online, but if we're talking about the best dessert places in Sydney you want somewhere bricks and mortar that you can actually visit.
Koko Black would be one of the more reliable chocolate shops in Sydney, located in The Strand arcade with a litany of gourmet chocolate bars, pralines, truffles on offer. As good as all that is, you're really missing out if you don't give their range of hot chocolates a try – the Mocha flavour is easily some of the best hot chocolate powder I've used at home, making for a nice little dessert if you're staying to get intimate with your streaming services.
Address: Strand Arcade, 412-414 George St, Sydney NSW 2000
Contact: (02) 9231 0336
Opening Hours: Monday – Sunday (10am – 5pm)
---
La Renaissance Cafe & Patisserie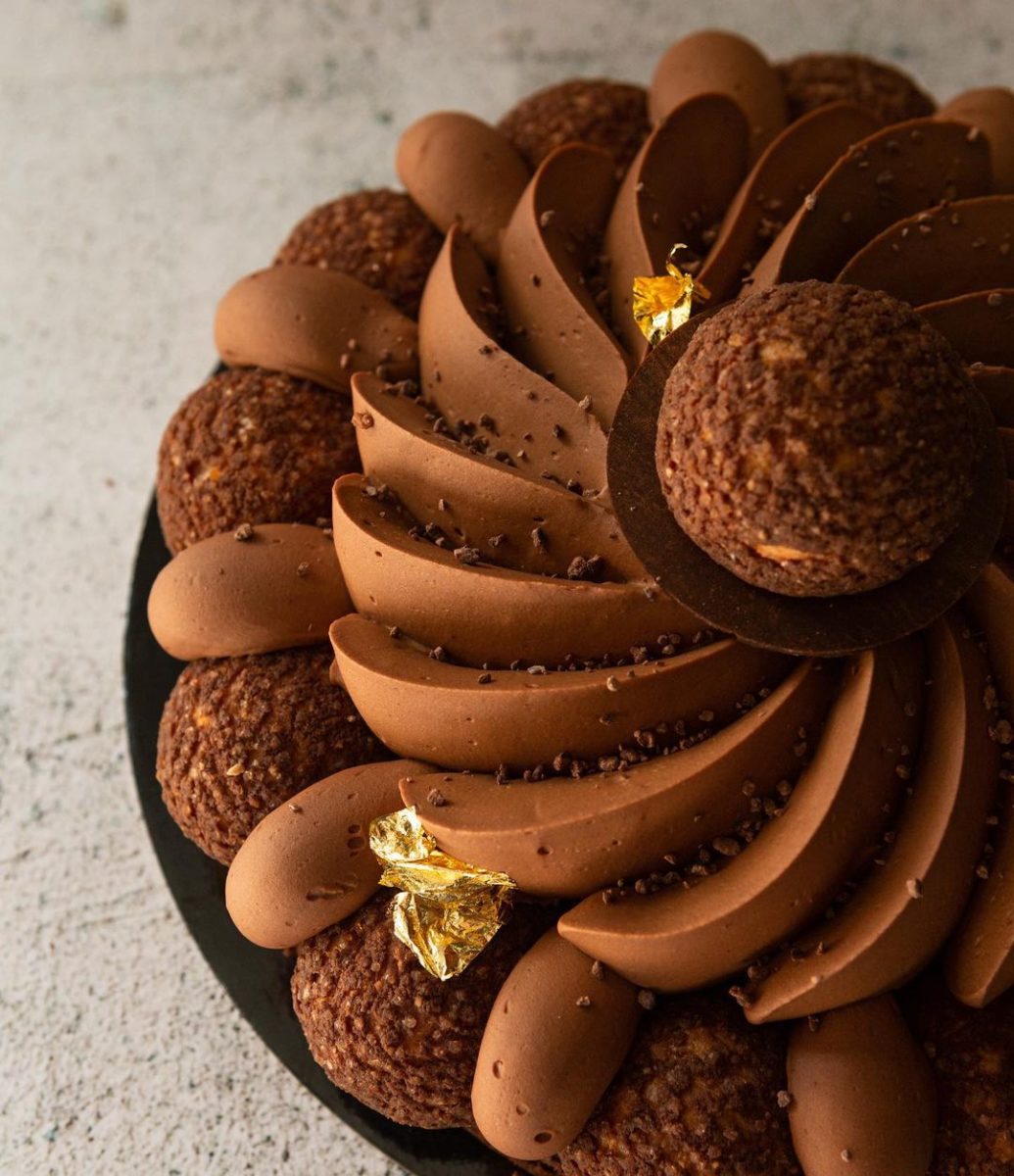 La Renaissance is one of the crowning glories of daily life in The Rocks, pumping out daily doses of French pastries, cakes, desserts and macarons so deftly crafted that this patisserie has become one of best known in the country. Awards don't lie, and a constant stream of praise over the year has built this pastry shop into one of the best places to grab a quick dessert in Sydney's The Rocks or Waterloo.
Address: 47 Argyle St, The Rocks NSW 2000 (also in Waterloo)
Contact: (02) 9241 4878
Opening Hours: Monday – Sunday (8am – 4pm)
---
Cafe Cre Asion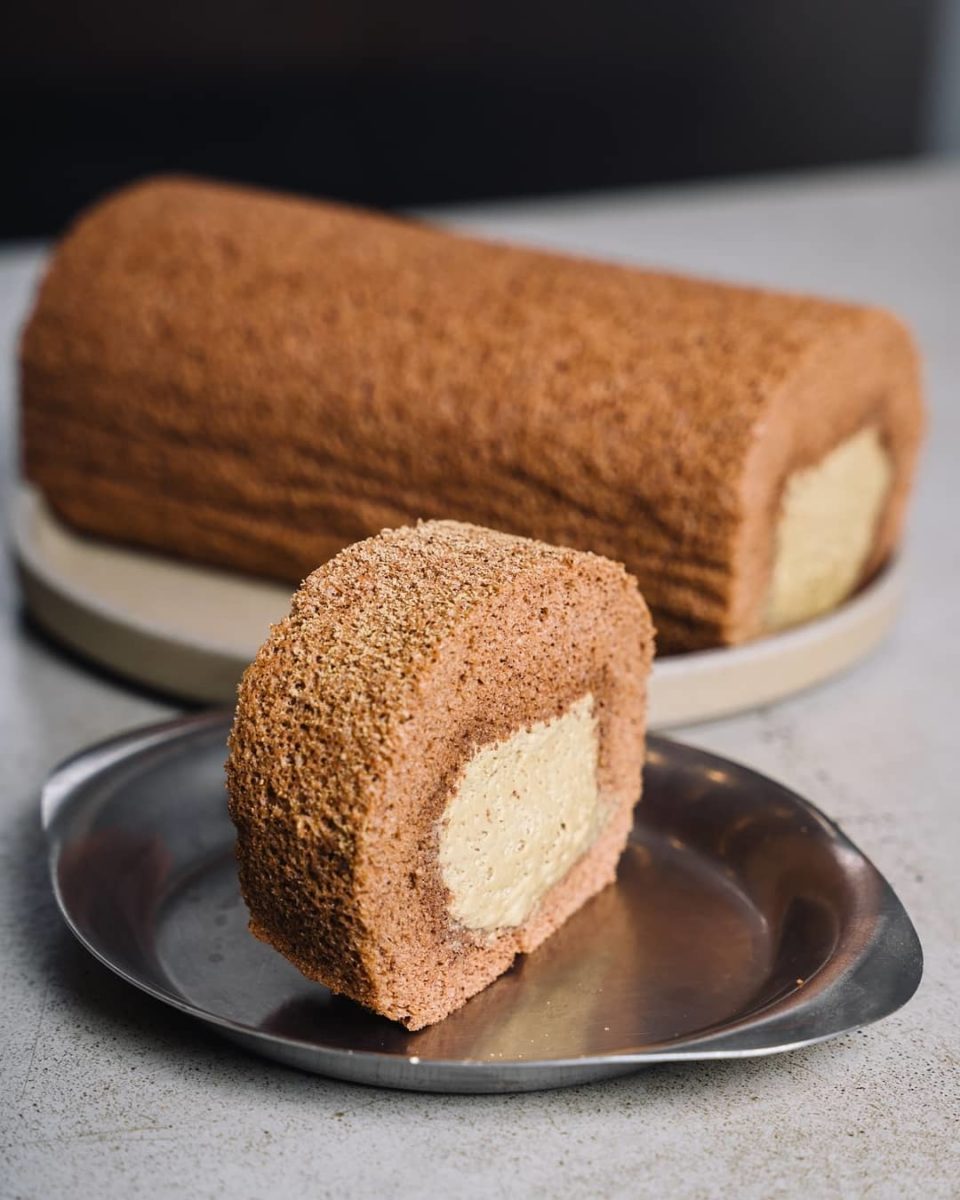 This diminutive Japanese teahouse style space, located on Alberta Street, has become well known for its desserts. Cafe Cre Asion is hidden enough to be considered an underrated gem on Sydney's dessert scene, sometimes unfairly overlooked for more ubiquitous options like Messina and Kurtosh.
Grab one of their $40 baked vanilla cheesecakes if you want to see what this small kitchen is capable of, but the best option here is the $40 hoji swiss roll with hoji cha cream, a perfect showcase for the darkly roasted green tea and its unique palate. If you're looking for some dessert places in Sydney, it'd be foolish to overlook this gem.
Address: 101/21 Alberta St, Sydney NSW 2000
Contact: 0478 219 334
Opening Hours: Monday – Friday (8am – 4pm); Saturday – Sunday (10am – 3pm)
---
Lorraine's Patisserie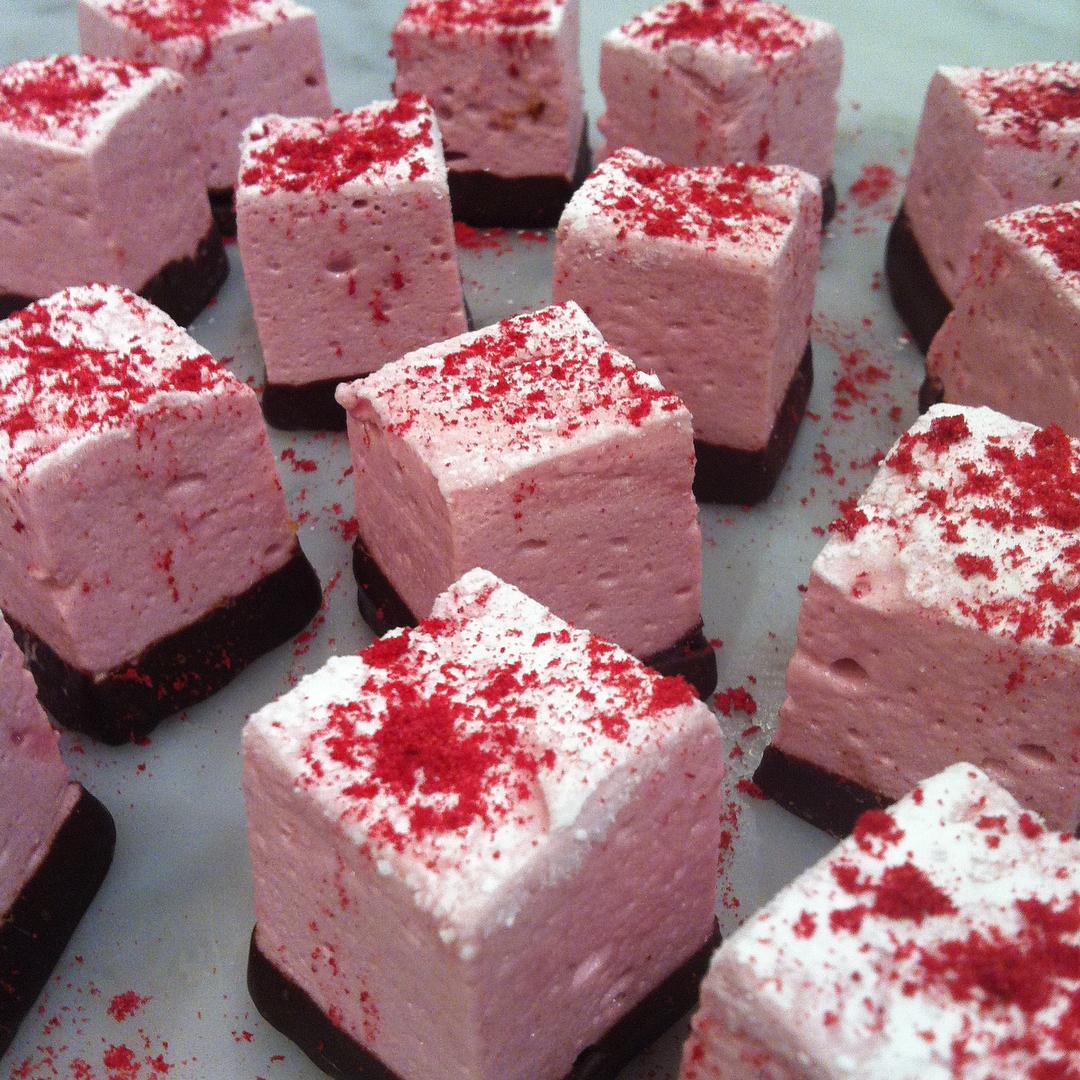 Merivale favourite Lorraine's Patisserie is the hospitality giants cake and dessert empire, nicely balancing the fine line between overly indulgent sweet treats and delicately restrained masterpieces fresh from the oven. Located in the ivy precinct, this place is most famous for its lemon tarts, which are so good that they're easily considered one of the must-try desserts of Sydney. Every Lorraine Godsmark is a work of art.
Address: Shop 5, Palings Lane, 320 George St, Sydney NSW 2000
Contact: (02) 9254 8009
Opening Hours: Tuesday – Friday (8:30am – 6pm); Saturday (10am – 4pm)
---
Flour & Stone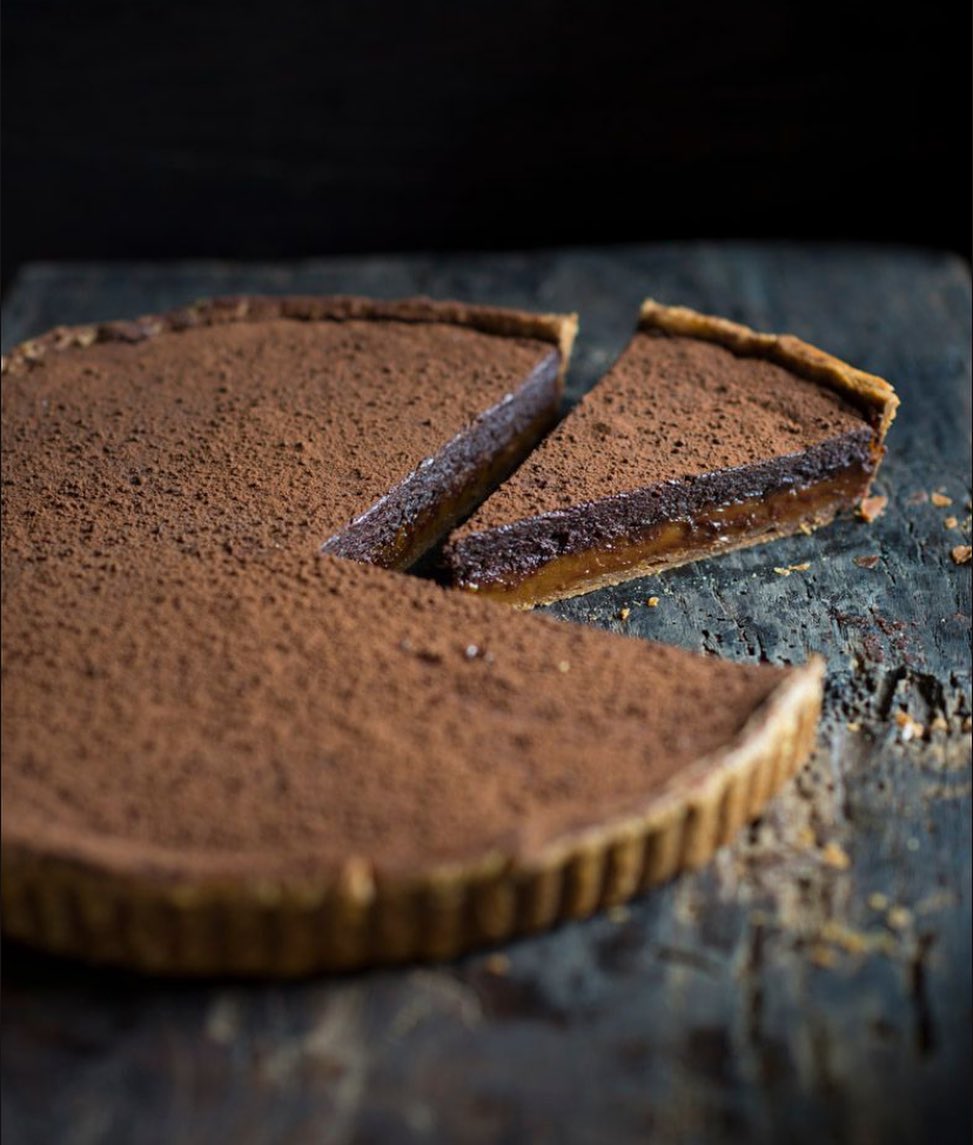 Flour & Stone doesn't have any particular dessert that pops out as a must-try, because everything here is good. This Darlinghurst gem, easily one of the best bakeries in Sydney, is constantly pumping out hit after hit, and while a lot of office workers (including yours truly) swear by their savoury sandwiches and tarts, it's their cakes and pastries that really showcase why this small bakery is so popular on any day of the week. It's easily one of the best dessert places Sydney has to offer.
Address: 43 Riley St, Woolloomooloo NSW 2011
Contact: (02) 8068 8818
Opening Hours: Monday – Friday (7am – 3pm); Saturday (8am – 3pm)
---
Textbook Boulangerie-Patisserie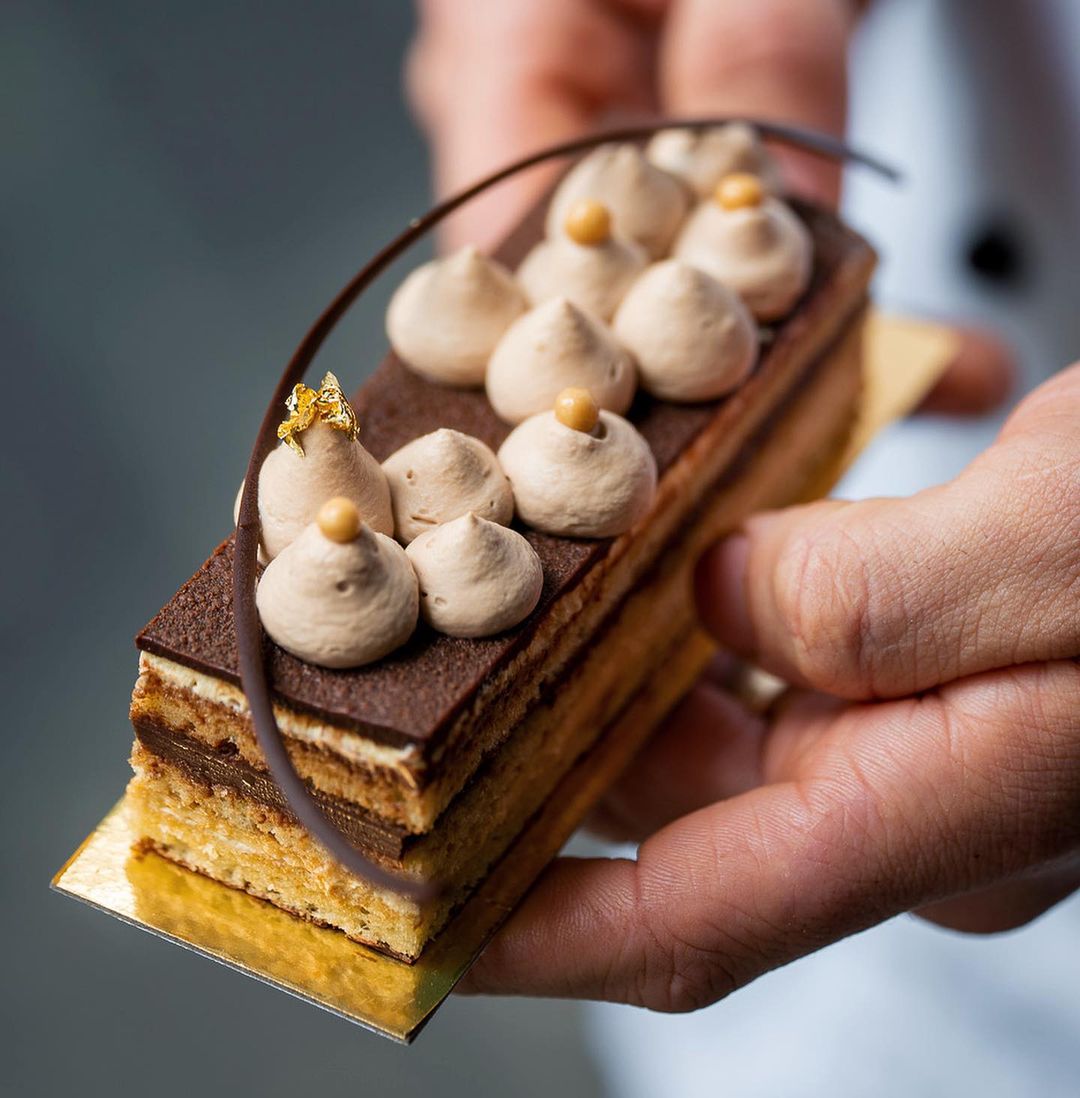 Textbook Patisserie has emerged as one of the best spots in Sydney for French pastries that stand apart from the rest. On any given day you will find unique creations sitting behind the glass counter, but what you really want here are the cakes. Much like Saga, the cakes here are incredibly creative and indulgent, wildly colourful with a celebratory approach. A lot of people rock up here for special occasions, but there are no rules – or at least there shouldn't be – when it comes to desserts this good. Textbook has a lot of regulars, and if you haven't been before, you might as well add yourself to the list after your first visit.
Address: 274 Botany Rd, Alexandria NSW 2015
Contact: (02) 9699 6156
Opening Hours: Tuesday – Sunday (7am – 2pm)
---
Dessert Places In Sydney – Frequently Asked Questions
What is the best dessert in Sydney?
The best dessert in Sydney was the famous Snow Egg from Quay, but that has since been taken off the menu. Now vying for that number one spot is the New York style cheesecake from Gowings Bar & Grill, the tiramisu from Fratelli Paradiso, and olive oil ice cream sandwich from Nomad.
What is the best gelato messina flavour?
Some of the most popular gelato messina flavours are the salted caramel white chocolate, the dulce de leche, pistachio and the milk chocolate & choc peanut fudge.