Hot cross bun fever is fast approaching, so it's kind of expected that the dessert kings at Gelato Messina would jump on board with their own excessively indulgent translation of the traditional Easter treat. This year that takes the form of Gelato Messina bake-at-home hot cross bun scrolls, filled with chocolate chips and vanilla custard, and topped with cinnamon malt caramel. Go hard or go home, I guess.
Gelato Messina's over-the-top desserts are nothing new, especially when they are remixing the classics, but very rarely do we get something both beautifully indulgent and monstrously ugly all at the same time. And in an ode to their do-it-yourself, ready-made series of last year, the hot cross bun scrolls will be offered ready-to-bake so you can easily finish the treat off at home with nothing but an oven.
Essentially, this is Gelato Messina's popular sticky snails transposed into hot cross bun form and aggressively pimped up with the brand's obvious love for more-is-more desserts that balance delicate flavours with pure gluttony.
---
---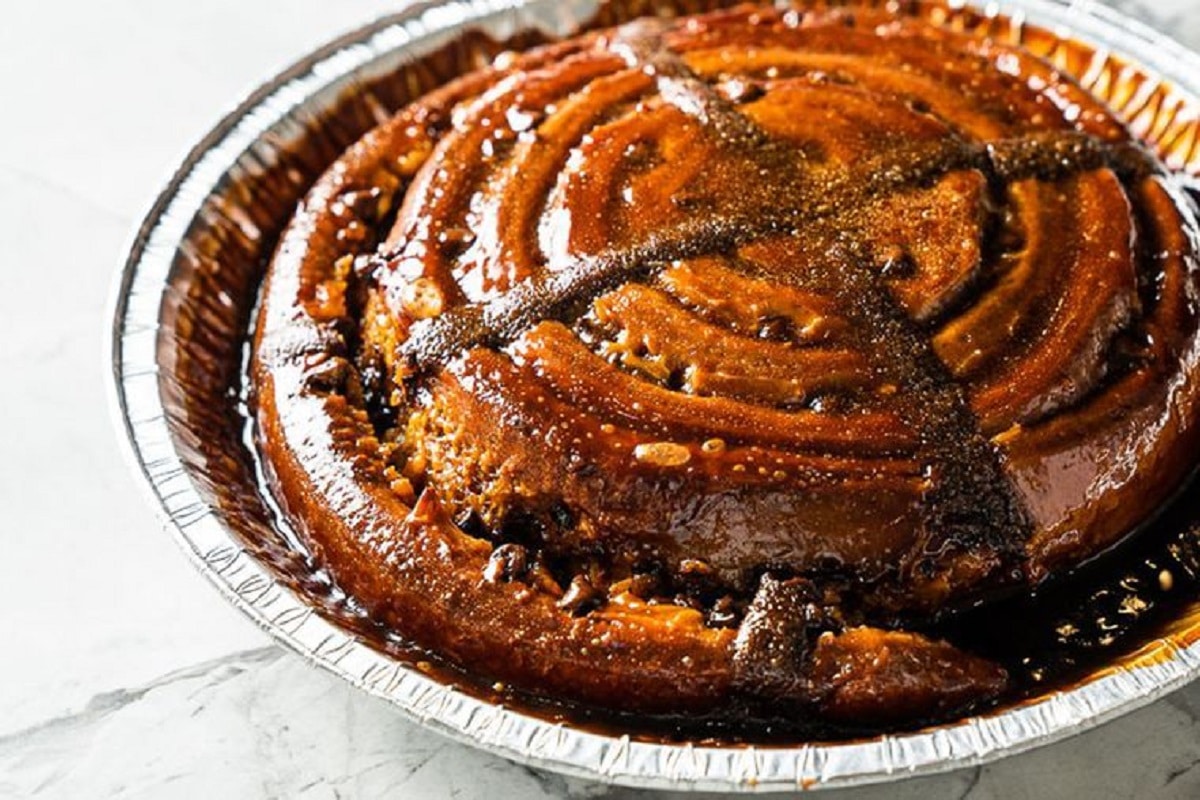 Messina are releasing these hot cross bun scrolls for a very short period across Australia, with online orders opening tomorrow (Wednesday 17th March) for $65 per order. The price may seem steep, but it also includes a one-litre of the brand's triple chocolate gelato hot tub, which is basically layers of milk chocolate gelato, white chocolate mousse, and Ecuadorian dark chocolate crack (not that that kind of crack).
As with all of Messina's limited releases, you just have to order online and then go into your local store between Thursday 1st and Sunday 4th April to pick up the bake-at-home pack. Then it's just a matter of popping it in the oven for 20-25 minutes at 160-degrees, and possibly covering it with that triple choc gelato you've scored as well.