Australian dessert kings Gelato Messina are set to bring back their wildly popular Viennetta Tubs as part of an ongoing 'Hot Tubs' series.
Dubbed the 'Messinetta', the creation takes the sensual waves of ice cream and indulgent layers of chocolate that have positioned the Viennetta as one of the most aesthetically pleasing desserts ever made, and flips them entirely towards Messina's distinctive, playful approach.
The ruffled and rich vanilla and chocolate ice cream cake was first translated through Messina's lens last year, attempting to quell lockdown exhaustion with the one thing Gelato Messina do best: retro-futurist nostalgia. They also do another thing quite well: enforcing a time limit.
---
---
This ultra-luxe Messinetta will only be available across two days at the end of this week. You can now order one online, with a one-litre tub priced at $30. You can then head into your local Messina store to pick up the treat between Friday 26th February and Sunday 28th February.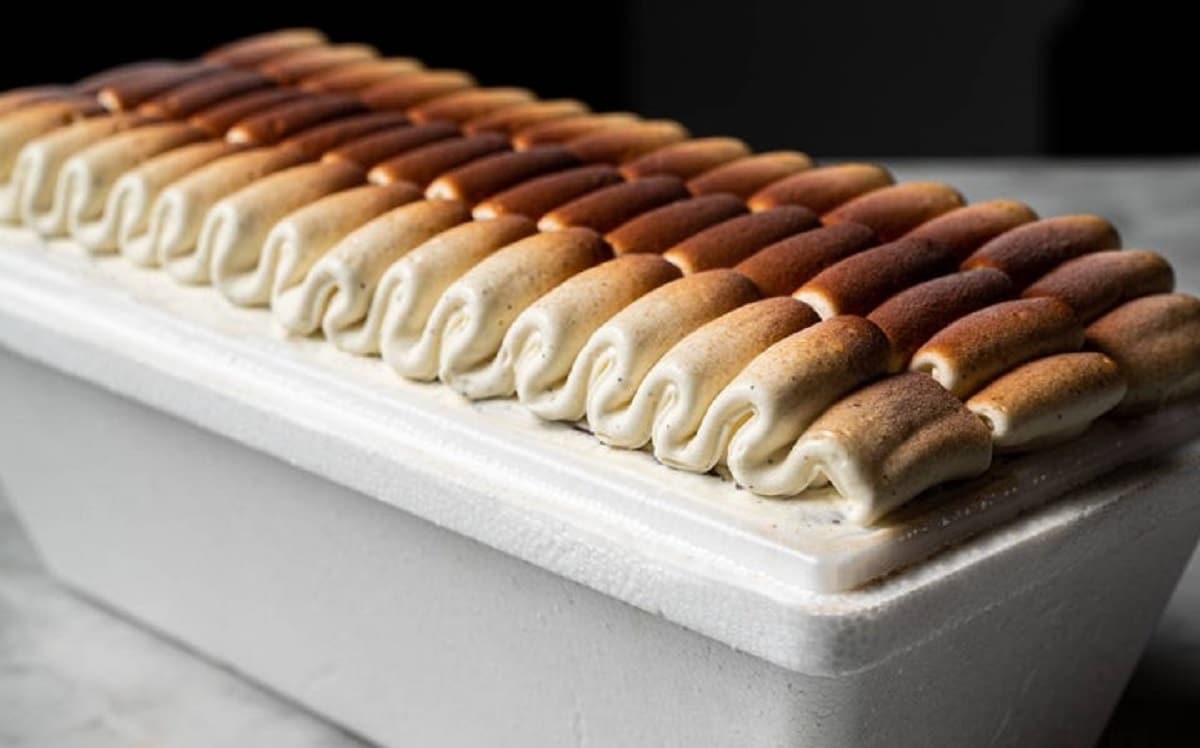 As for what's in the cake, expect a gentle recreation of the hypnotising Viennetta aesthetic, with fior di latte gelato, choc chips, layers of chocolate fudge, and – for the waves – vanilla chantilly and a light mist of chocolate velvet spray.
Even if you do miss out, it's well worth paying attention to Gelato Messina's hot tub series, which has been running for awhile now and has since given us beauties 1L beauties like lamington tubs, iced-vovo tubs, and – the best so far – a tartufo rocks tub, which was an interpretation of the legendary ferrero rocher with gianduia gelato, whipped cream, chocolate coated puffed rice, hazelnut mousse, gianduia fudge, and hazelnut rocher glaze.
The best way to find out about drops like this Viennetta cake in advance is probably to sign up to the Gelato Messina newsletter. And if signing up to weekly newsletters is your thing, make sure to sign up to the Boss Hunting newsletter while you're at it.