UPDATE [17/02/22]: Wahlburgers officially opens in Australia today. You'll find the first location at 18a/7 Macquarie Street in Sydney (Opera Quays). Find out more here.
With a deal in excess of $50 million, Mark Wahlberg is set to bring US-born burger and bar chain Wahlburgers to Australia later this year. The long-established cinema-themed burger brand, which is co-owned by Marky Mark and his brothers, chef Paul and actor Donnie, will be making its debut at Circular Quay in the coming months, with plans for several venues attached to United Cinemas across Sydney, Melbourne, Perth, Brisbane, and across the ditch in New Zealand.
---
---
Mark Wahlberg was able to finalise a deal with the Mustaca family, who own United Cinemas, late last year while he was in Australia to film an advertisement for Ladbrokes. The famed actor reportedly arrived in the country at the end of November and was one of several celebrities granted permission to skip mandatory hotel quarantine and self-isolate at a luxury property in Byron Bay which, according to Daily Mail, racked up a rental bill of around $400,000.
RELATED: HBO Is Releasing A Mark Wahlberg Documentary Series Entitled 'Wahl Street'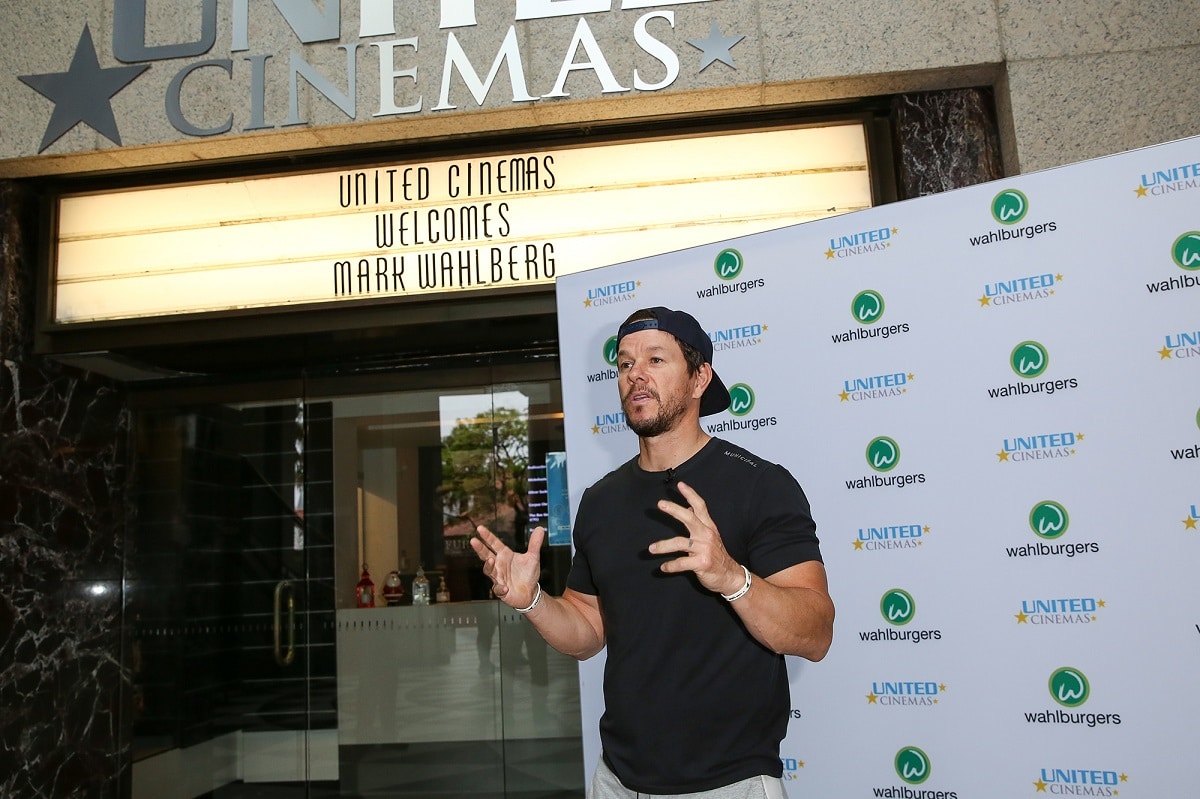 RELATED: Five Guys Is Officially Coming To Australia
Somewhere between his luxury quarantine and leading an F45 gym sesh in Woolloomooloo, Wahlberg kicked off a full-scale plan to roll out no less than 20 Wahlburger locations across the two countries. This follows last year's closure of the one and only Wahlburger restaurant in London, with the COVID-19 pandemic cited as the primary reason.
For those unfamiliar with the brand, Wahlburgers is a bit different to your usual US-born chains like Five Guys and In-N-Out. In the States, the restaurants are plastered with photos and memories mythologising the three Wahlberg brothers, tracking their journey from their childhood in Dorchester to stardom. Other than that, it's your standard menu of ground beef burgers, salads, sandwiches, loaded tots, and milkshakes.
Interestingly enough, Mark Wahlberg told The Daily Telegraph that Wahlburgers will feature "exclusive content" when it comes to the cinema theme, "so people will see movie trailers early and all that stuff."