While we've already looked at some of Sydney's best lockdown pick up and takeaway options, we were hoping a similar round-up for Melbourne wouldn't be necessary. For a while there, it looked like Australia's second-largest city was on its way out of a fifth lockdown, but as Melbourne is plunged into its sixth round of health-mandated restrictions, things aren't looking too good. That has various implications, one of which is that you aren't actually able to head out to your favourite restaurants and bars right now. The next best thing: bringing them to you. We'll help you do that with our ongoing round-up of the best Melbourne lockdown takeaway and pick up options out there right now.
What's abundantly clear is that, without support, many of the city's best venues may not be left standing after the state has reached its vaccination targets. To help avoid that incredibly dire situation, it's important to support local and help these businesses keep their staff employed and rents paid. In return, you get fed exceptionally well, with dining-at-home options including curated meal boxes from high-end favourites like Attica and Minamishima, through to casual staples like Dodee Paidang and Daughter In Law.
As with Sydney's list, don't consider this a definitive round-up of all you can order and pick up. You can still jump on Uber Eats and order takeout from your favourite local. I'm not going to sit here listing every restaurant that's doing delivery via those services, but if there's any you feel I've unfairly overlooked please hit me up on my personal Instagram (@chrisdsingh) and give me a heads up. This list will be updated throughout the lockdown.
---
---
---
Providoor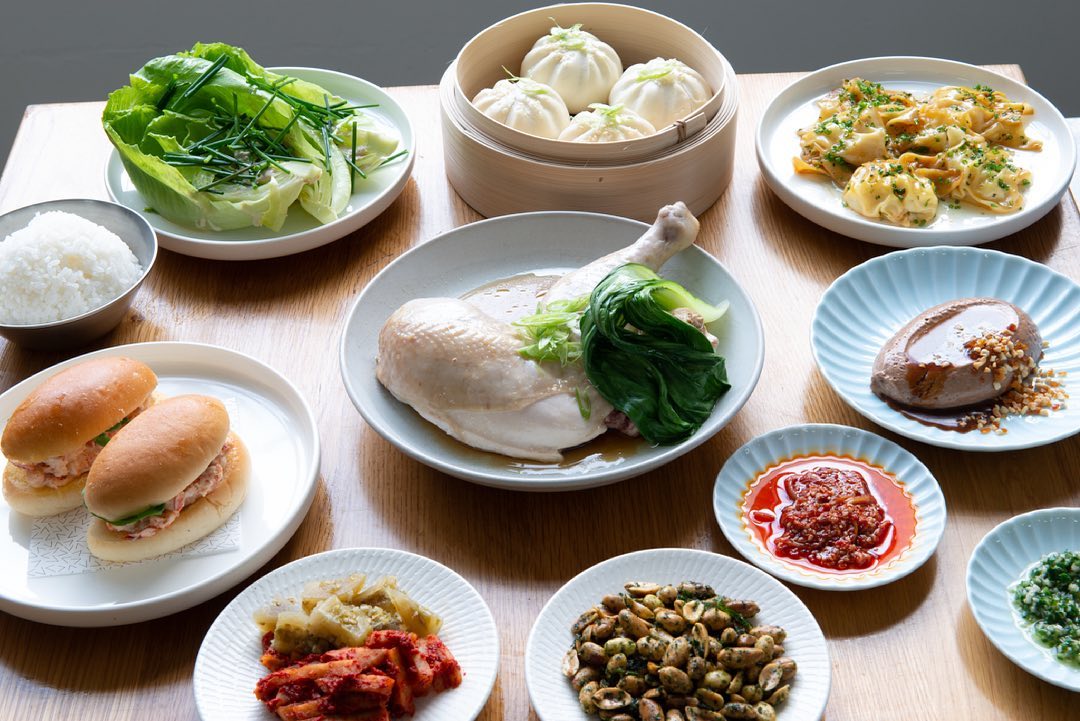 This one should be obvious by now. Providoor, which recently extended to Sydney, has been a game-changer for Melbourne throughout its ongoing cycle of lockdowns. Some of Melbourne's best restaurants have partnered up with this innovative platform, preparing various finish-at-home meals and delivering them all across the state. It's the single best way to experience so many restaurants at once, with the option to mix-and-match various dishes to create your own at-home dinner party from kitchens like Supernormal, Longrain, Di Stasio, Estelle, Entrecote, and Matilda.
Hot tip: Providoor accepts Afterpay as well, so you can stretch the payments out if you're building up that bill.
---
Minamishima (Richmond)
One of Melbourne's best Japanese restaurants isn't about to let current restrictions stop them from putting out their characteristically high-end dining experience. Hit up Minamishima for their curated pick up and delivery menu, which includes a winter obanzai box, lobster saikyo miso soup, tiyaki, and a freshly baked chestnut cheesecake with truffle honey. There's also a bunch of kushiyaki skewers, scattered sushi boxes, and A5 wagyu on the menu, giving you more than enough to pick and choose from.
Orders from Minamishima's at-home menu are also eligible for a 20% discount off all sake and wine.
Orders are to be placed between Tuesday and Saturday 12 PM to 6 PM, for pick up or delivery Tuesday to Saturday from 4 PM to 7 PM. The restaurant only delivers to select suburbs, so check the website for eligible postcodes.
Address: 4 Lord St, Richmond VIC
Contact: 0466 333 915
---
Dodee Paidang (CBD)
You might not be able to hop on over to Thailand's Isan region right now, but that doesn't mean at least some of your senses can't do the travelling for you. Sydney-born Dodee Paidang made the move down south a few years ago and has since been widely recognised as one of Melbourne's best Thai restaurants. The range on offer is incredible, and the kitchen has put its entire menu on offer for free CBD delivery (on orders over $50). As far as affordable Melbourne lockdown takeaway options go, this is one of the best.
---
---
If you feel like some truly authentic traditional Thai, and you live within the delivery radius, there are few options as good as this.
---
Kazuiki's (Carlton)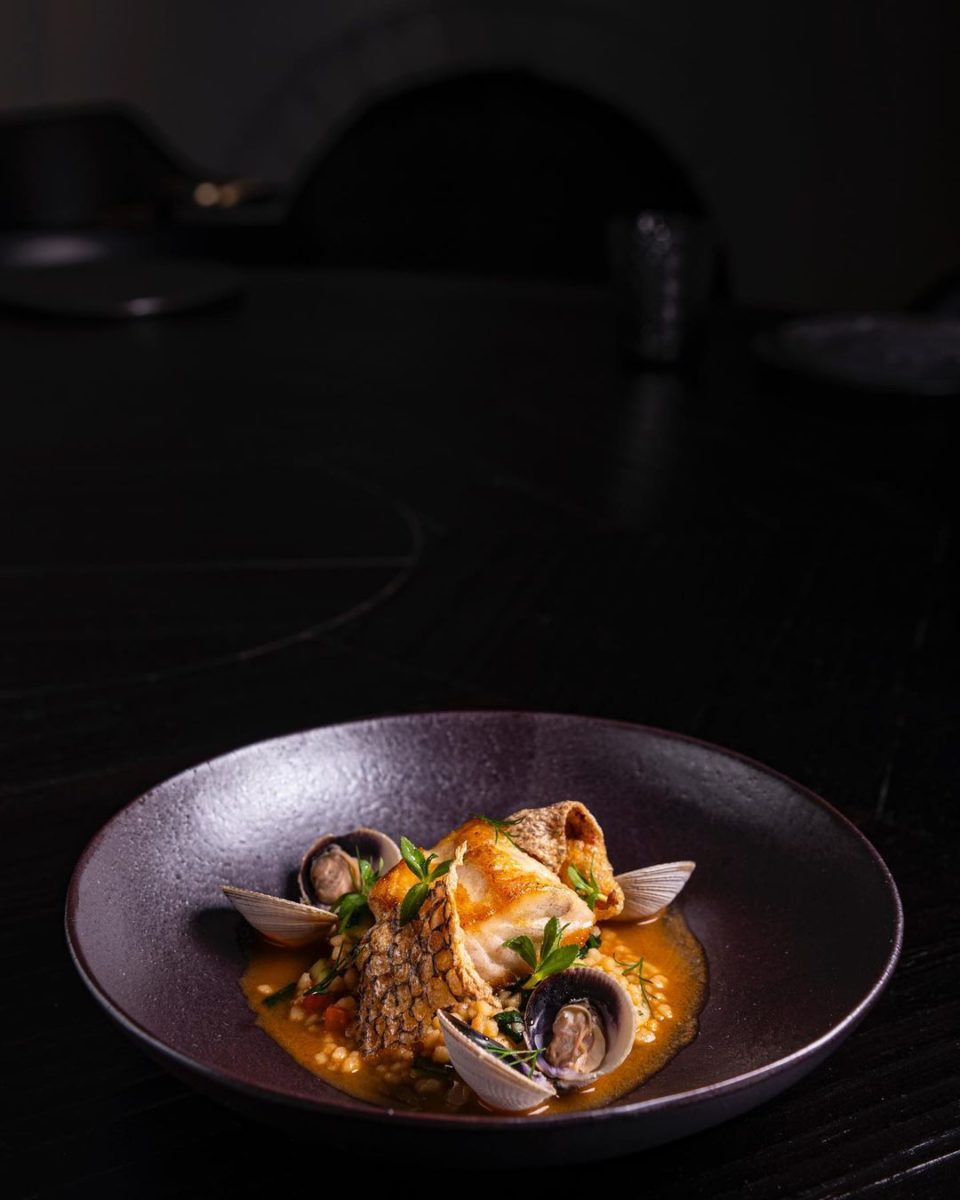 Moreton Bay bug dumplings and roasted duck breast sit at the centre of the at-home menu for Kazuiki's, a popular contemporary Japanese restaurant on Lygon Street in Carlton. The kitchen has put together a 4-course at-home menu featuring some of their greatest dishes, available for both deliveries (within 15km) and pick up. The price is $100-$120pp, with the option for a few add-ons, such as black truffle for an extra $20.
Address: 121 Lygon Street, Carlton VIC
Contact: (03) 9349 2223
---
Indu (CBD)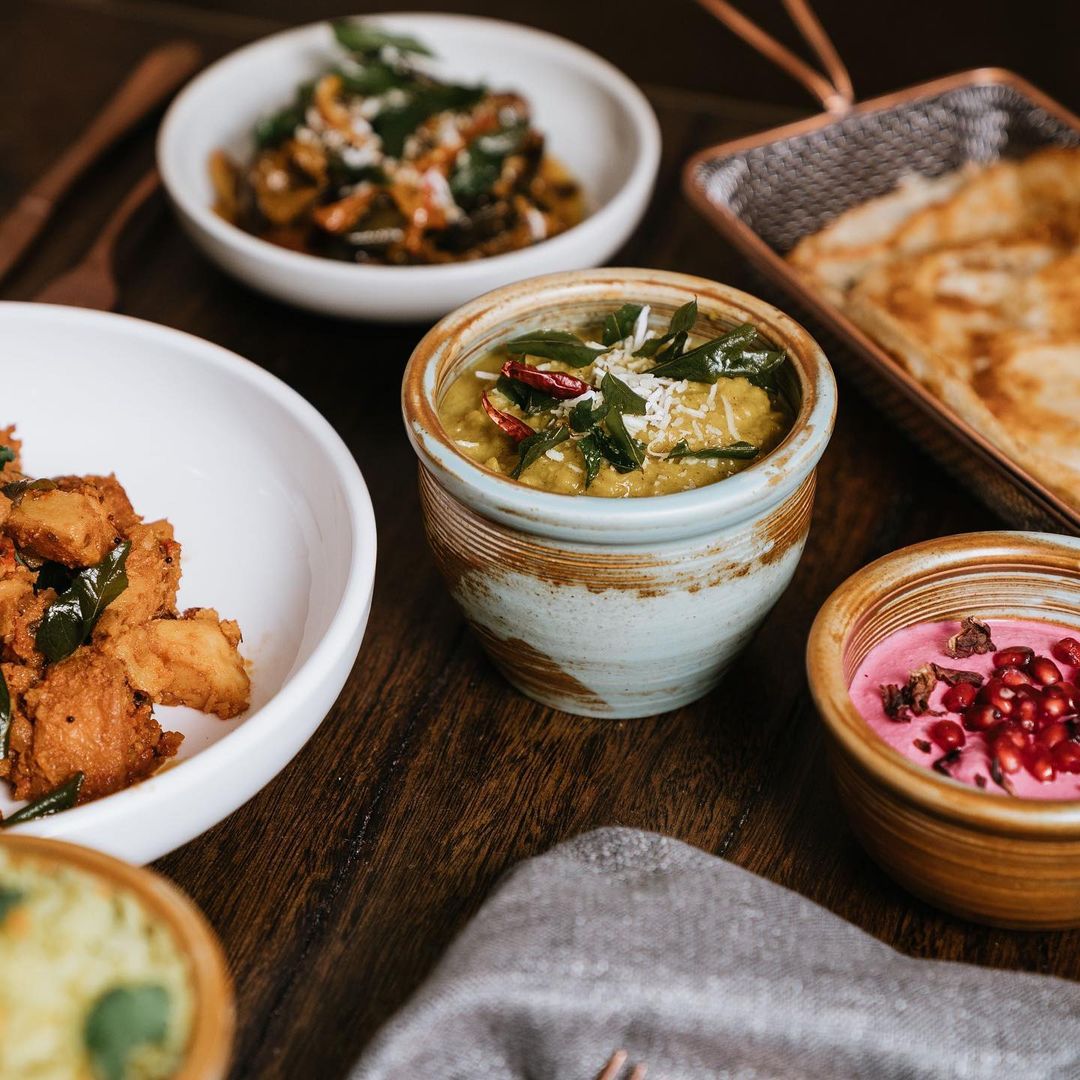 Sydney-born Indu has had the misfortune of terrible timing for their move down to Melbourne. The Sri Lankan and South Indian restaurant opened back in February just before the year's first snap lockdown. The excellent addition to Melbourne's diverse Indian dining scene has one of the best takeaway menus going right now, with regular sell-outs and popular dishes like albacore tuna croquettes, Goan pork belly curry, and a signature potato curry.
Pick up hours are daily between 12 PM and 8 PM so just pre-order what you want online, and head to the restaurant's Collins street location – if you're able to do so.
---
Attica (Ripponlea)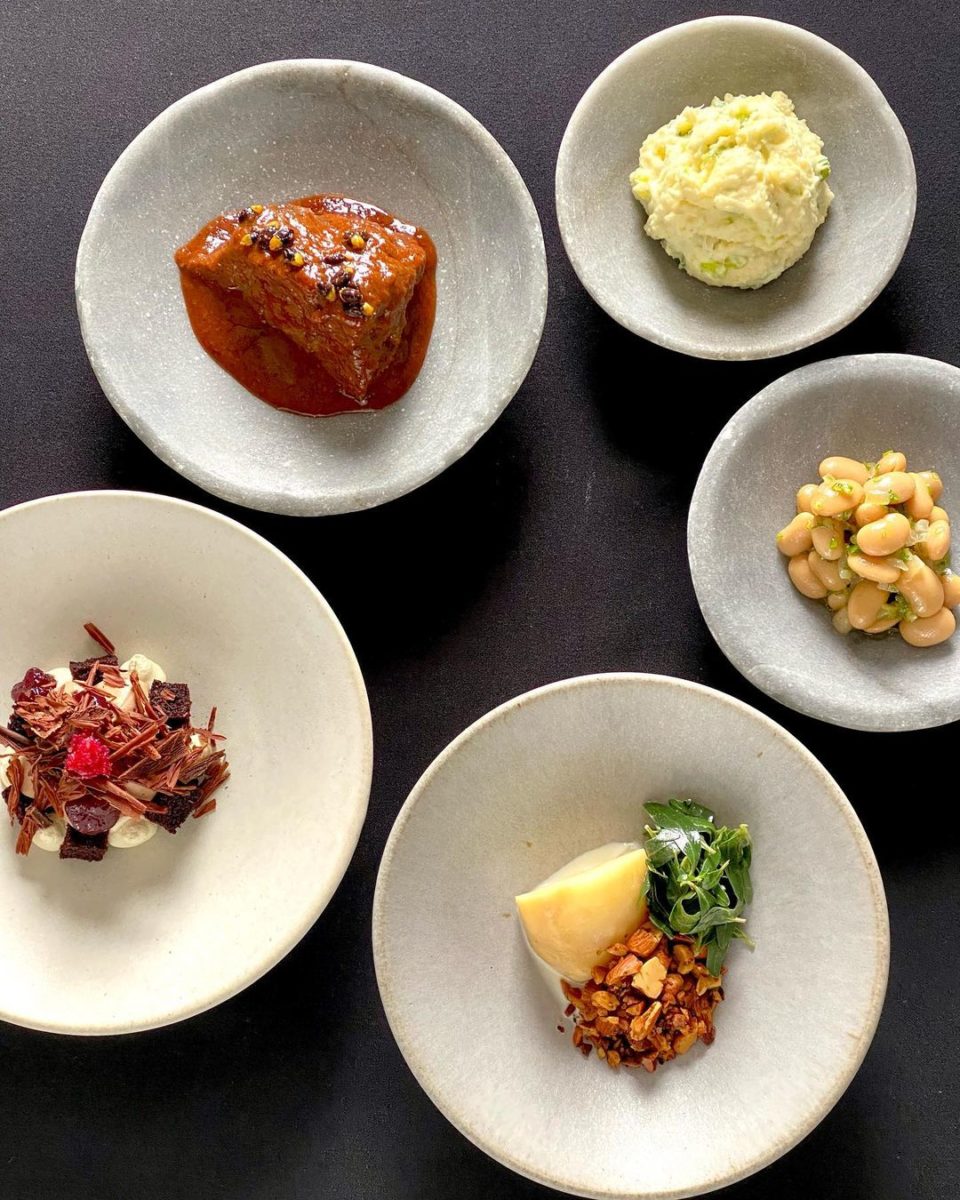 Just because you're staying at home to help society move past this stage of the pandemic, doesn't mean you can't get in a visit to one of the best restaurants in Australia. Attica At Home has been one of the greatest hits for Melbourne during lockdown, and the iconic kitchen has bought things back for 6.0. You've got a 3-courser designed for 2 people priced at $125pp, with the menu changing regularly. Or you've got a lasagne with garlic focaccia for $60, and the option of Attica's signature burnt Basque cheesecake.
Note that the main tasting menu is only available on Fridays and Saturdays, so it's best to think of this as a weekend treat. The various options are available or both pick up, and delivery within a limited radius.
Address: 74 Glen Eira Rd, Ripponlea VIC
Contact: (03) 9530 0111
---
---
---
Daughter In Law (CBD)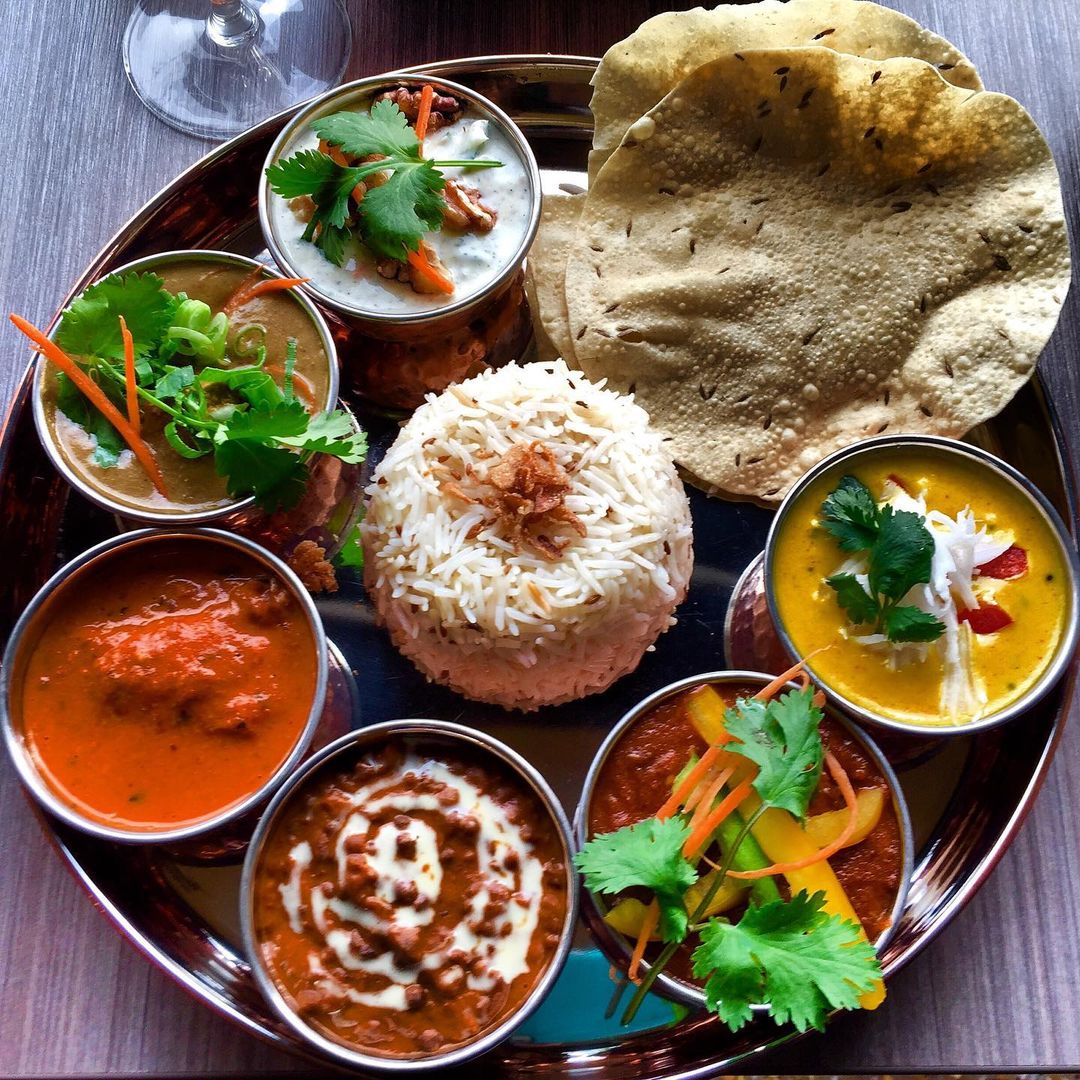 Jessi Singh's many Melbourne venues are all offering some sort of Melbourne lockdown takeaway meal, so it's worth hopping around online to see how you get his huge range of contemporary Indian cooking for your next home meal. Daughter In Law has clearly been one of the more popular, with the kitchen's signature curries and naans available both individually and as part of curated takeaway packs, including heat-at-home banquets. Hit them up and order online for delivery and taste why Daughter In Law is considered the best Indian restaurant in Melbourne.
---
Baby (Richmond)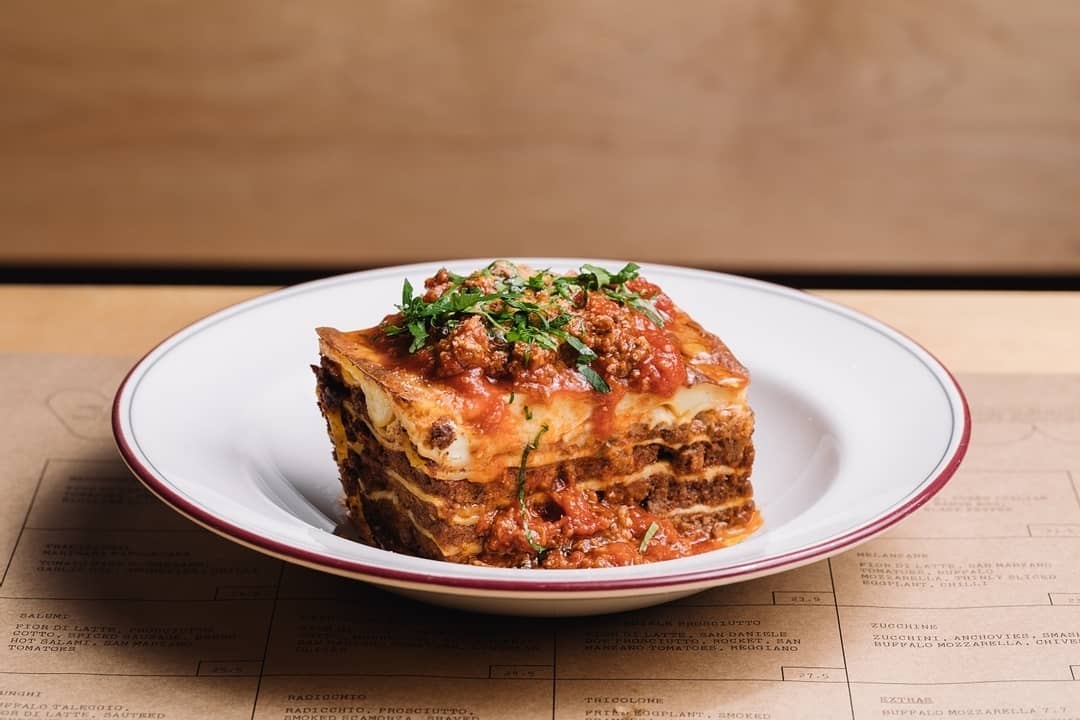 Richmond favourite, Baby – which we named as one of the best Melbourne pizza restaurants – have put their many pasta and pizzas up for pick up and delivery between 4 PM and 9 PM each day. The pick up menu is extensive and pretty much includes all of Baby's greatest hits, including various smaller dishes, desserts, and wine.
Address: 631-633 Church St, Richmond VIC
Contact: (03) 9421 4599
---
Maker & Monger (South Yarra)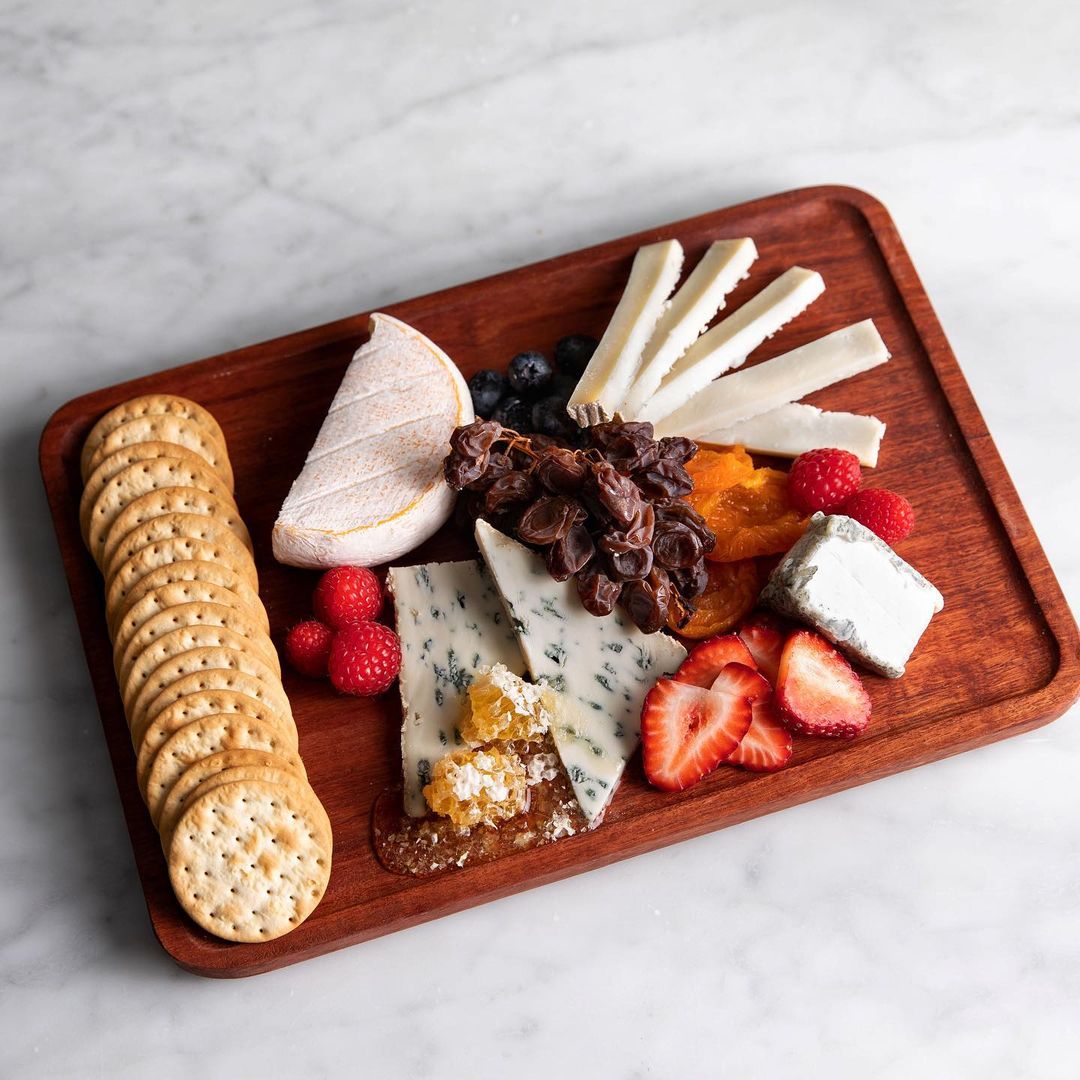 If you're stuck at home craving some of the best grilled chilled sandwiches in Melbourne, you'd be happy to know Maker & Monger has opened their online shop for next-day delivery. As long as you place an order before 11:59 PM, you can expect a whole bunch of cheese platters, sandwiches, and hard-to-find cheese to be delivered straight to your door. That is if you're within the specific postcodes. Check the website to see if your area is included.
---
Mister Bianco (Kew)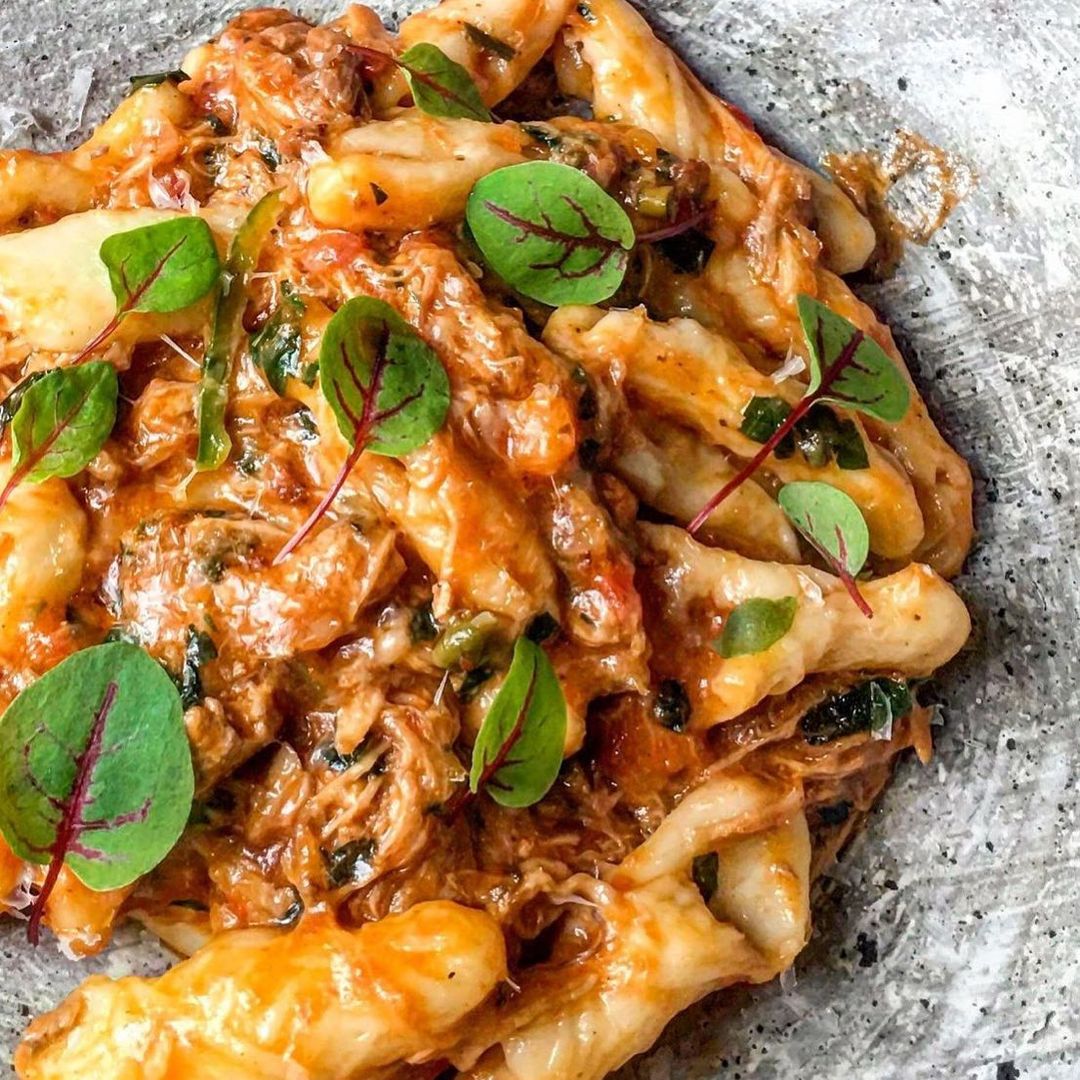 Anyone around the Kew area would be glad to know that Mister Bianco isn't about to let restrictions stop them pumping out some of the best pasta around. To adapt to the current situation, the Kew favourite has introduced a range of pasta, finish-at-home meals, and jarred sauces for pick up and delivery, the latter of which is free for orders over $50. The offering is ongoing, with Father's Day meal boxes, ones worked up in collaboration with nearby Phillippe Restaurant, and a limited edition Truffle themed box.
Address: 285 High St, Kew VIC
Contact: (03) 9853 6929
---
Capitano (Carlton)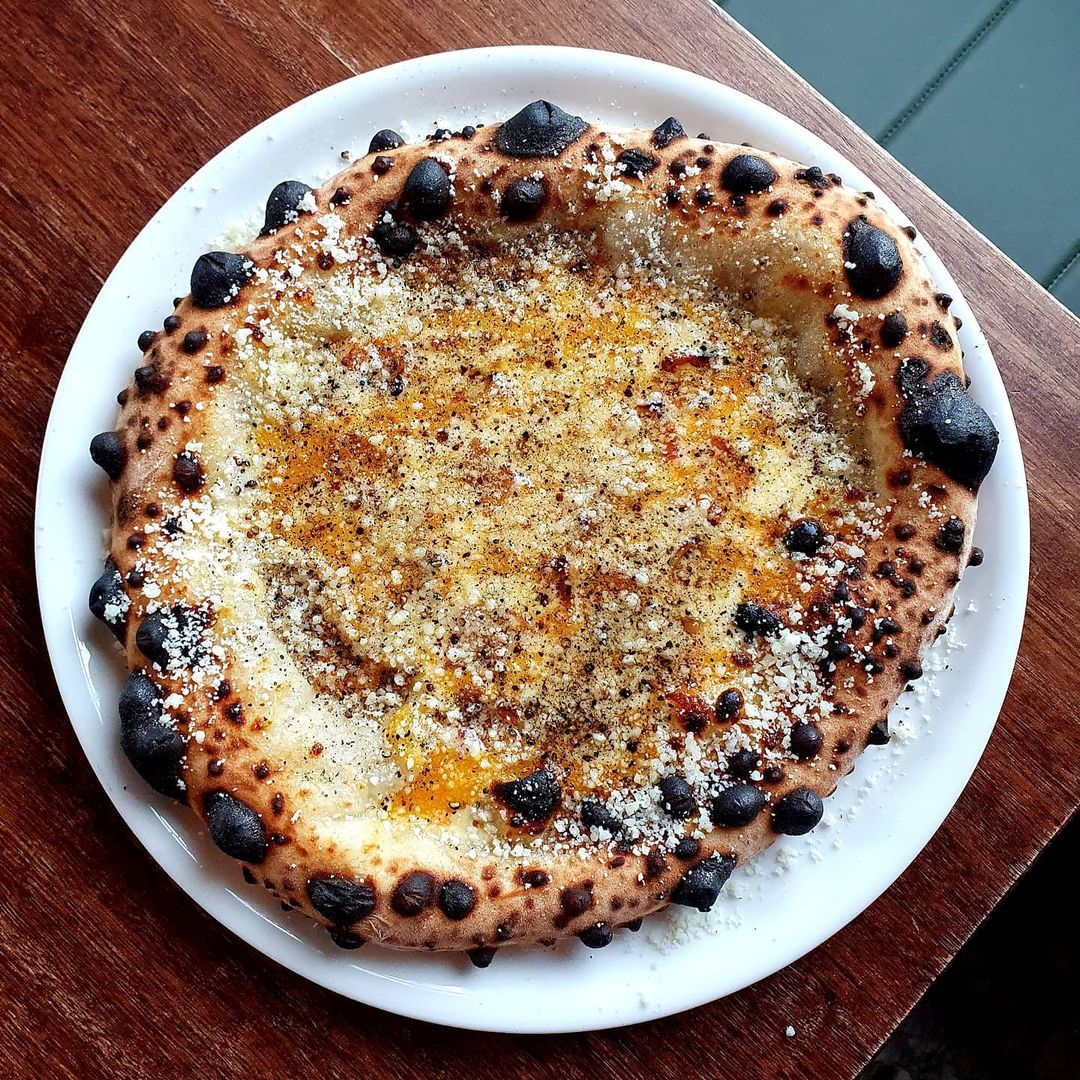 It's not just Baby waving the flag high for Melbourne's finest slices of at-home pizza. Capitano is getting a good lick in there as well, with the Carlton staple offering up takeaway and delivery options featuring the kitchen's greatest hits. We're talking tortiglioni, those delicious square pizzas, tiramisu, and a bunch of bottle cocktails. And if choice anxiety is hitting, and pandemic brain has kicked in, they've also got a bunch of curated packs so you don't have to head in to tuck into a tasting menu.
Address: 421 Rathdowne St, Carlton VIC
Contact: (03) 9134 8555
---
---
---
Smith & Daughters (Fitzroy)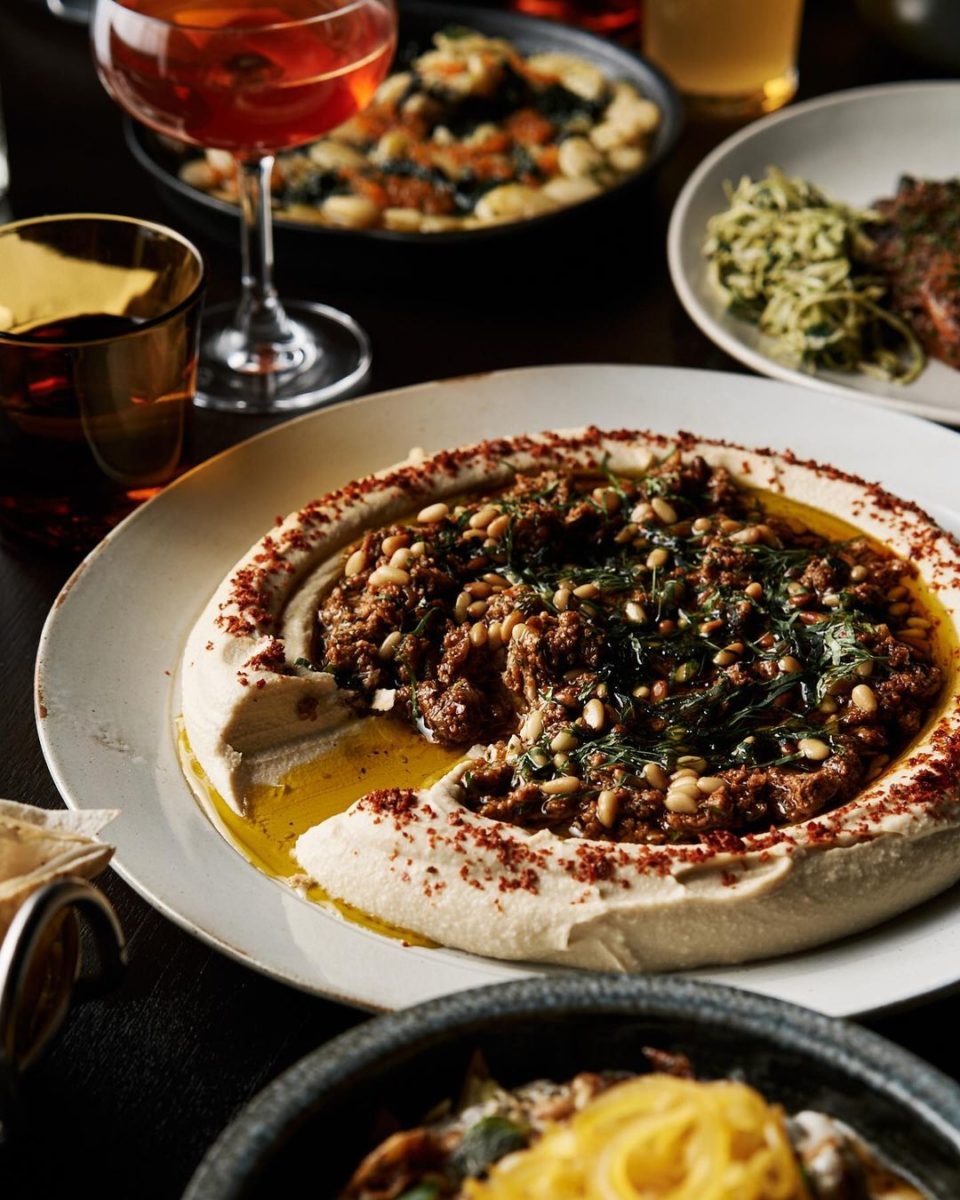 Trust Shannon Martinez to come up with some of the best home-dining offerings in Fitzroy. The vegan favourite and Martinez's nearby Smith & Deli have pooled their menus together to offer up a huge range of delivery options that are being driven around daily from 11 to 6 PM. Even if you just want some top quality grated parmesan, sliced ham, or mozzarella balls, hit up the online platform and go nuts. Those jerk chicken drumsticks are looking mighty fine right about now.
---
Where Else To Get Your Foodie Fix For Melbourne Lockdown Takeaway
While the above options have stood out to us, there are still plenty of others on the table so you can keep switching up your at-home dining game with Melbourne's best restaurants. Just about every kitchen in Melbourne has now pivoted to offering takeaway and pick up dining options. But as mentioned above, giving people too many options is the fastest way to ensure they don't make a decision at all.
A few others worthy of your consideration include Footscray favourite Roti Road, taco night at La Tortelleria in Kensington, pick up vegan and vegetarian meals at Horn Please, at-home dinner kits at Lucas Group's famous Chin Chin, new Egyptian eatery Kazbah in Kensington, and at-home menus from Hazel.
---
Where To Get Your Wines & Cocktails
Most of Melbourne's best wine bars and cocktail bars are putting up some sort of pick up or delivery option. The best way to play it is to check in on your favourite's Instagram page to see what they've got going on right now. Primo options include The Everleigh and their huge list of fine drinks, and the great Le Pont wine store, which has a bunch of curated packs going for your next lockdown drink sesh.
---
Looking for other kitchens to support in your search for Melbourne lockdown takeaway? Check out the best new restaurants in Melbourne and see if they're offering some takeout options.