If it's always darkest before the dawn, then Melbourne has been living in a perpetual state of 4:00 am for the last three months. It's bleak, but the saying rings true, as this August, Sydney's Merivale empire will be crossing the border to extend their at-home dining to Melbourne.
Using the almost-ready meal model that we have seen adopted by other big-name venues across Melbourne (Tipo 00, Supernormal, Attica, Movida, Bar Margaux – to name a few), Merivale is bringing their own big names to dinner, and it's going to be a good time.
Initially, dishes will be prepared in Sydney and sent via cold freight to Melbourne one day a week. Melbourne clients will need to place orders 48 hours in advance, and they will only be able to order set menus, which, judging by the current Sydney offering can range anywhere from around $45pp to $100pp.
---
---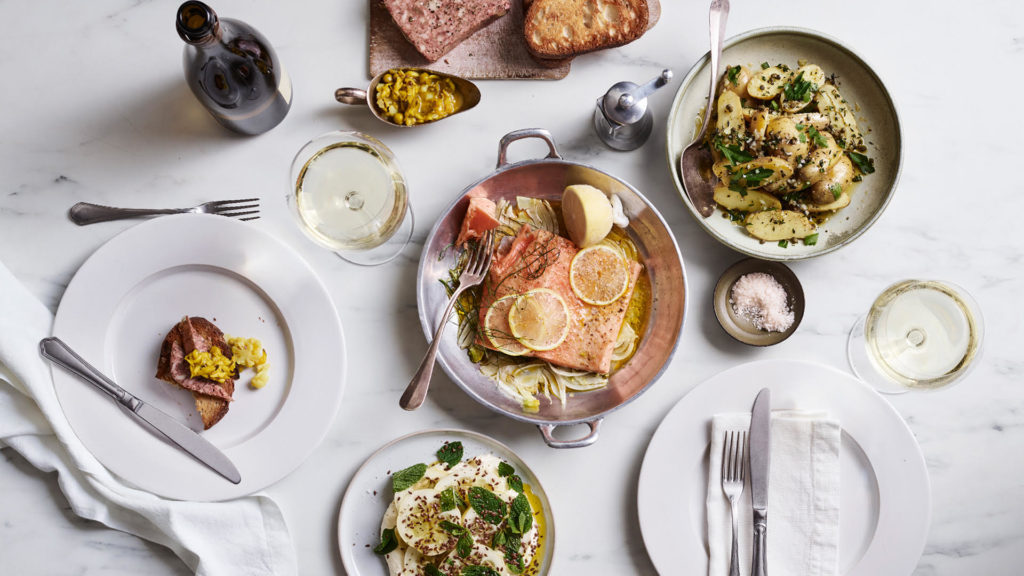 So what kind of food can Melburnian's expect? With a plethora of one, two, and three-hatted offerings already available to the locked-down city, Merivale will need to bring their A-game, and it looks like they plan on it. Think braised beef short rib from Freds, garlic butter prawns from Mr Wong, or Totti's famous lamb pappardelle, and pair it with wine curated by Merivale's own Master Somm, Franck Moreau – perhaps a bottle of Vincent Grall Sancerre to accompany your roasted pumpkin and Jerusalem artichokes will do the trick.
Merivale at Home launches in Melbourne next month. More details including the on-sale date will be announced soon.